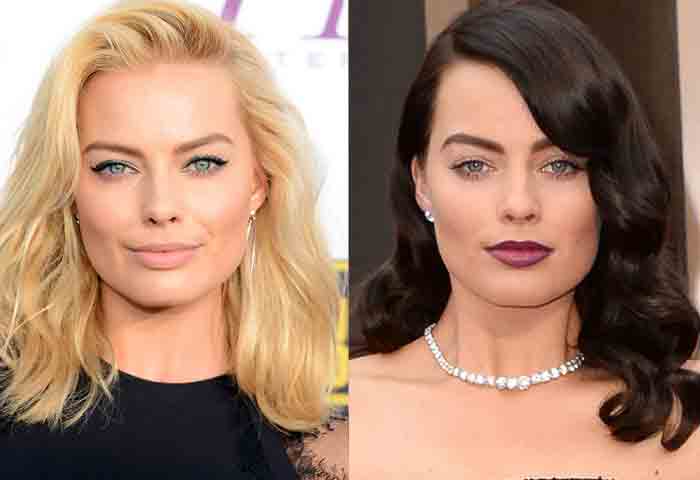 Just think if we would n't have hairs on our head? Gosh! I really can't imagine myself any good!! And what if we had option to colour our hair?? Now, this seems to be interesting!Hairs make our personality attractive. There are two in trend i.e. brunette and blonde.
Brunette
Brunette is all about having brown hairs. Brown hairs are characterized with high level of dark pigment eumelanin and have low level of pale pigment pheomelanin. Brown hairs are mostly found in western world especially among central, southern Europe and United States. Brunette is feminine version and comes from French word brunet that means brown-haired.Brunette boy have you ever listened to someone saying like this? The answer will be no because brunette is used for only girls not for men or boys. Light brunette or dark brunette words are used for lighter or darker shades of brown hair respectively. People with brown hairs produce more skin protecting eumelanin and have more even skin tone.
Varieties of brown hairs:
There are different shades of brown hairs:
Deepest brunette

Dark brown

Milk chocolate brown

Medium brown

Walnut brown

Medium golden brown

Light golden brown

Light ash brown

Caramel brown

Lightest brown

Maple brown

Burgundy
BLONDE
Blonde or we can say fair hairs. It has low level of dark pigment eumelanin. The hairs look like yellowish in color. Blonde comes from French word blont which means color between golden and light chestnut.  Mostly found in northern European. Main reason for its occurrence is deficiency of vitamin D. Hair color is almost similar with their skin color.
There are different categories of blonde:
Blond: in this there are no traces of red or brown.

Yellow

Platinum blond: bleached hair are also called as platinum blond.

Sandy blond: grayish

Golden blond: golden yellow
One can change the hair color from brunette to blonde and vice-versa according to their requirement. One should select the hair color according to the skin tone which will best complement the skin and eyes color.
[ Read: Brazilian Keratin Hair Straightening Treatment ]
Let have look on some celebrities who have gone from brunette to blonde and vice-versa
ALEXANDRA BURKE:She has gone from brunette to blonde. Her skin tone complements the blonde and even she rocks with pin-straight blonde. Her look is totally changed and looks stunning with hot blonde hairs.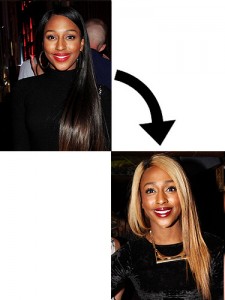 2. DAKOTA FANNING: She looks cute in blonde but in brunette she looks stunning. After she has gone through this change all eyes were on her hair when she was walking the red carpet at Twilight saga as brunette suits her skin tone best. is n't she looking sexy?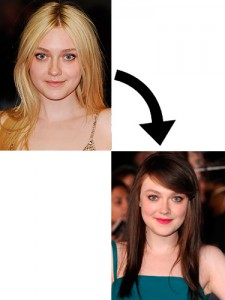 3. NATALIE PORTMAN: She is THE Oscar winner. She has hot blonde look now and everyone loves her in this look. Her brunette hairs look gorgeous but HELLO! in blonde she is just amazing.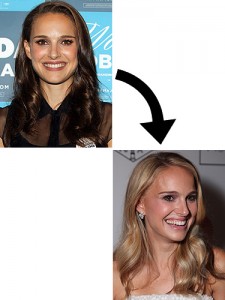 4. HILARY DUFF: everyone thought that she will not change her vanilla hues but she changed. She came back to brunette and definitively she looks much prettier with brunette. What do you think?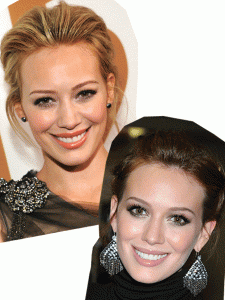 5. NICOLE RICHIE: She opted for brunette with perfect finishing leaving behind the blonde hairs. She looks just stunning in brunette as it suits her complexion and big brown eyes. No wonder she is playing with her amazing hair getting better each time.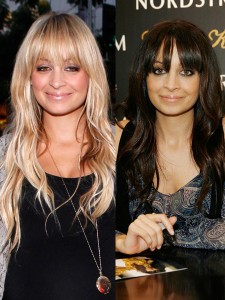 6. BRITNEY SPEARS:And yes, we can know about her mood from her hairs. If she has bright and blonde then she is very happy and if dark and dull she is acting as a skipper.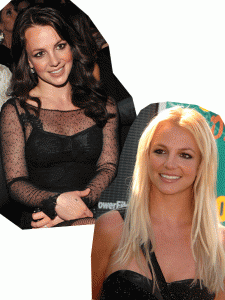 You Might Also Like: