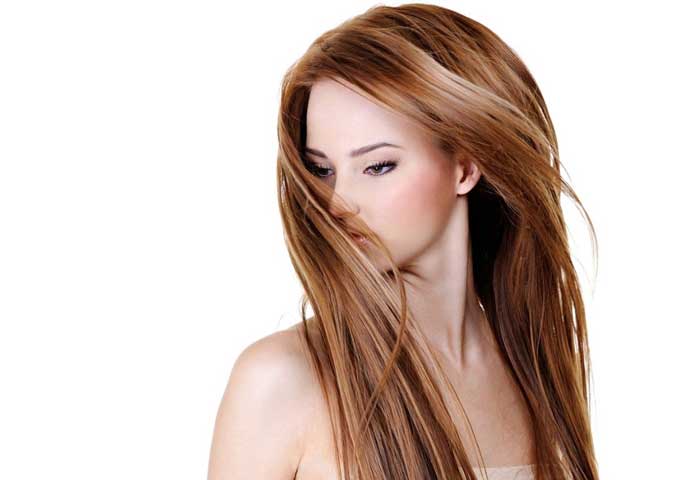 Do you want straight, pointed and smooth hair? Here I bring you a beautiful treatment, which gives your hair straight, fizz free and smooth look. This treatment is keratin based.
It is a temporary based which lasts for 3 to 4 months leaving your hair straight, shiny and smooth. Keratin is a natural based product, which contains 80% of hair material. It generally takes up to 90 minutes to perform this process. Its charged as per the products you use and the length of hair you have. Ideally, it is charged up to300$. Lets get started with the Brazilian Keratin Hair Straightening Treatment.
How To Do Brazilian Keratin Hair Straightening Treatment
1. Wash your hair with shampoo
Gently clean your hair with shampoo, lather well and rinse it off. Be careful with the tips. Rinse and clean the hair thoroughly to proceed further. Do not condition the hair.
2. Dry Your Hair
Use only towel to dry your hair. Remove excess water with cloth material only.
 3. Application of keratin
Wear gloves before its application. Put 1 ounce of the solution in the bowl and add more if you require as per the length of your hair.
Comb your hair neatly and start applying this formula with help of brush, apply it ½ inch above the scalp for healthy effects.
For the even distribution, comb the hair evenly and distribute the keratin solution equally from roots to tips.
Add water if the solution is hard but do not break its locking intensity.
When you are finished with keratin application wait for 10 to 15 minutes to proceed further.
 4. Locking Keratin
Dry your hair completely with blow drier. The settings should be to its highest.
Fan should be on all time during the process so that temperature is maintained.
Brush the hair until it's every nook and corner is dried enough.
Heat settings can be regulated as per the requirement.
Ones the hair is dried, you can proceed to further step.
 5. Sealing in the Treatment
Here is the place where the secret lies. It is very important to know the temperature that sets your hair.
232 degree Celsius for normal hair
221 degree Celsius for fine hair.
177 to 205 degree for fragile virgin hair.
Start the treatment and ironing ½ inch above the scalp.
Preheat the iron to start it.
Use nano technology flat iron for good after result.
Iron it from scalp to end slowly and smoothly.
Ensure that the tips are thoroughly locked.
Repeat the ironing 5-6 times, so that the sealing is ensured.
Keratin should be induced into cuticles; this is the base of this treatment.
Processed section should look smooth, shiny, and very attractive.
You are now all done with this process.
Post treatment care tricks
Shampoos the hair only with provides sodium chloride free shampoo.
Do not wash hair at least for 3 days after the treatment.
Do not have oil massages after this treatment on head.
Do not wet or moist hair before shampooing.
Ones the hair is done with this process use satin pillow to sleep as it helps hair to last long with the treatment done.
This treatment is all about nourishing hair and polishing it giving hairs a shiny, glossy and healthy look. It is a combination of beauty with health. Procuring this treatment you can just flaunt and show off your friends and foes your attractive and lusty hair. This treatment is worth the price. It not only repairs damaged hair but also gives you new look or make over.
Tips to remember throughout the Treatment
As this treatment requires lot of heat, always regulate the room's temperature with fan and air condition.
Always use products i.e. shampoo and conditioners as suggested by the experts.
This treatment does not give a straight look. It can be regulated as per your wish.
Do not fear seeing the steam it releases during ironing process. It is part of the treatment.
This is just a process of locking keratin-based material to your hair to give your hair polish. It is not a rocket science to fear. Know what it is and proceed for it.
Always remember to leave ½ inch area from the root. As this is a healthy way to start.
Love your hair enhance its beauty the way you love. Love it, decorate it, and flaunt it. Just do it now.
You Might Also Like: 
Image: 1