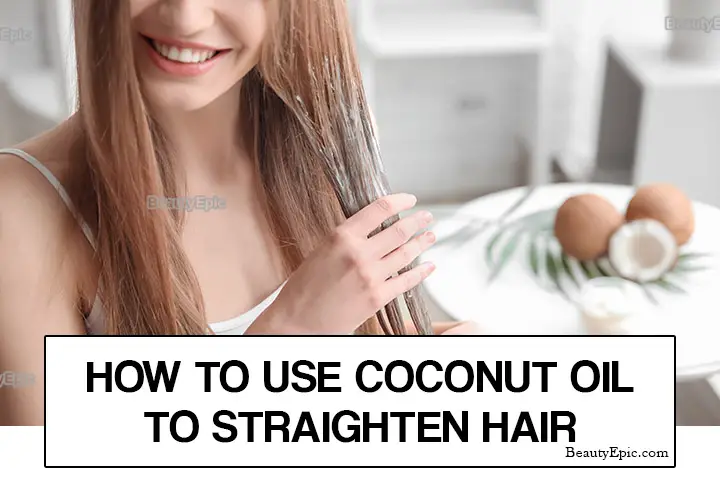 A beautiful look does not only mean a stunning face, but you also need to have your hair looking beautiful, smart and smooth. Straightening your hair does wonder in giving your hair that smooth, shiny appearance that is going to turn heads. There are various methods and techniques to straighten your hair, and you can even do some at home and spend less. Coconut oil does wonder in giving your hair a beautiful and neat appearance. So, in this article, you are going to learn how to use coconut oil for hair straightening.
Does Coconut oil Help to Straighten Hair?
Coconut oil contains an acid called lauric acid that allows the oil to penetrate into your hair evenly. It then nourishes it with a lot of minerals, vitamins, and fatty acids found naturally on your hair. Apart from straightening your hair, the acid also acid encourages hair growth. Coconut oil is with no doubt, the solution to making your hair, straighter, longer and beautiful.
[ Read: How to Straighten Hair with Coconut Milk ]
How to Use Coconut oil for Straightening Hair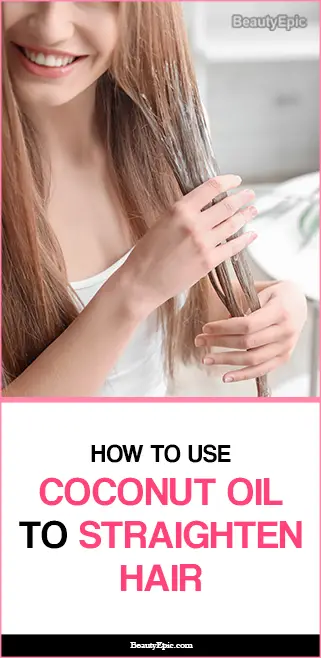 Applying coconut oil on you is not difficult, and you don't need any professional help. All you need is to know the requirements and procedure. Below are two procedure of applying coconut oil on your natural hair.
Aloe Vera and Coconut oil for Hair Straightening
Things you will need
Aloe Vera gel an
coconut oil
Shampoo for washing
A comb for styling after applying the two mixtures of gel and coconut oil
How to do:
Aloe Vera gel has a good property that it can easily penetrate into your hair.
Take the gel and apply it directly into your hair to moisturize
Comp it and allow the gel to moistened your hair
Take coconut oil to apply on your hair and rub properly to mix with the Aloe Vera gel.
Leave it for an approximate 2 to 3 hours before washing it off.
Wash it with a sulphate free shampoo to make it free from oil.
Straighten it softly with the comb
How it Straightens and When to Apply: The mixture of coconut oil with Aloe Vera gel will leave your hair very straight and soft. Apply the mixture at least twice a week to make your hair healthy and strong.
[ Read: How to Straighten Hair Naturally at Home ]
Egg and Coconut oil for Hair Straightening
Things you need:
You will need 2 whole eggs,
3-4 tablespoon of coconut oil,
cold water,
and a comb.
How to do:
Mix the two eggs with coconut oil
Apply it on your hair so that it mixes properly
Time yourself about 1 to 2 hours before you wash off
Wash it thoroughly with cold water to get it free from oil
Use a comb to straighten and style it
How it Straightens and When to Apply: The combination of eggs and Aloe Vera makes your hair very straight, strong, beautiful and shiny. It is advisable to apply the same procedure at least two to three times a week for better results.
You don't need to spend so much money to straighten your hair with chemical-filled hair products that are also too expensive. Coconut oil is readily available, and you can use it to make your hair look beautiful and healthy. When used often, you will forget about hair salons for a long time and still have a stunning look. You should, however, watch out for allergies like those from eggs.
You Might Also Like:
Image:- Shutterstock