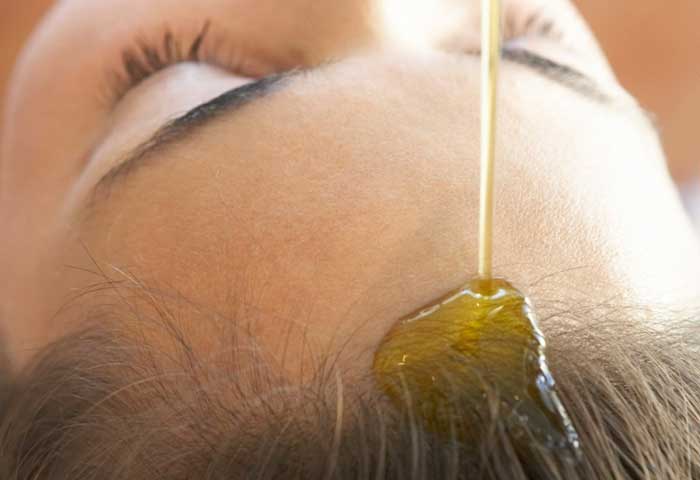 Castor Oil has been used since ancient days and have proven results to cure many ailments. It is both a health and beauty oil. It is slightly sticky in nature. It induces labor during the birth of the child. Ayurveda has given it a green signal to be used for curing various scalp related problems. Dandruff and scalp infections can be easily cured using castor oil. It has fatty acids that makes it a hair care product.
Understanding Scalp
The scalp has to be cleansed weekly to avoid the infections. If the oil isn't washed properly, the oil remains might lead to dandruff. The sebaceous glands controls the sebum production and it depends on various factors. If the scalp has contacted dandruff, it might lead to itching and irritation. When the fungus called Malassezia starts feeding on fats, there are high possibilities of the occurrence of dandruff. Thus, a healthy scalp is proportionally related to the health of your hair follicles.
[Read: How Fish Oil Control Hair Loss ]
Benefits of Castor Oil To Hair
Helps in Hair Growth
Take few drops of castor oil in a glass bowl.
Add few drops of olive or almond oil to it.
Mix them well to make a thinner consistency.
Apply on your scalp and massage it for few minutes.
Cover it with a shower cap to avoid your pillow cover getting spoiled.
Wash it next morning.
Follow this and see the results.
[ Read: 9 Best Castor Oils For Hair Growth ]
Natural Hair Conditioner
The hair needs nourishment as a regular dose to cope up with the external force that damages the hair. The internal diet plus the external care is a must to provide all the basic necessities to the hair follicles. Add few drops of castor oil to your leave-in-conditioner. Apply it when you take opt for hair wash. The results will soon be witnessed.
Strengthens The Tresses
Castor oil contains omega-6 and omega-9 fatty acids which is responsible for hair thickening. Voluminous hair is the result of castor oil application.
Castor Oil scalp Treatment
Castor oil has Ricinoleic acid and anti-bacterial properties that fight with infection causing bacteria. Ricin is also present in castor oil which is fungicidal. These 2 are the major elements that save the scalp from microbial and fungal infections which leads to most of the hair problems.
For Dry Hair
Take 1 teaspoon of castor oil in a bowl.
Add 1 teaspoon of olive oil and half a teaspoon of fresh lemon juice to it.
Mix it well and apply on your scalp. This is a perfect combo for dry hair.
[Read: 15 Basic Tips For Healthy And Beautiful Hair ]
For Oily Hair
Add 1 teaspoon of castor oil in a container.
Add 1 teaspoon of honey to it.
Add 1 teaspoon of aloe vera gel to it.
Stir them well using your index finger.
Apply this newly made oil on your scalp.
Leave if for an hour by covering it with shower.
Rinse it off with water.
Shampoo and condition it.
Add castor oil to your hair cafe regime and you are definite to benefit from it. Do share your feedback with us.
You Might Also Like:
Image: 1