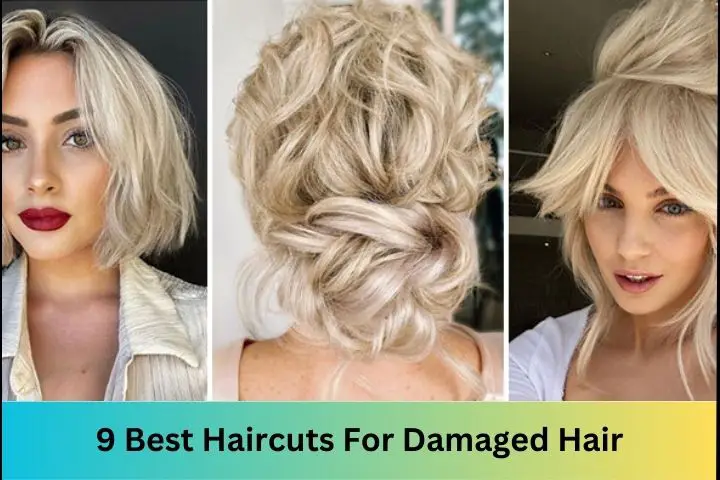 If you have damaged hair, there are a few hairstyles that can be flattering and help conceal the damage. The key is to find a style that will stay in place, regardless of how much movement you exhibit. Here are a few haircuts for damaged hair options to consider:
9 Best Haircuts For Damaged Hair
1) Angled Pixie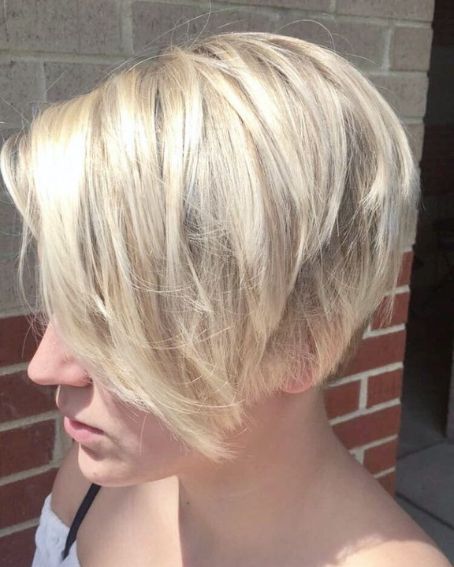 When it comes to maintaining damaged hairstyles, they're not too difficult. While giving thin hair a fuller appearance, the layers enable you to style your hair in a variety of ways.
2) Textured Bob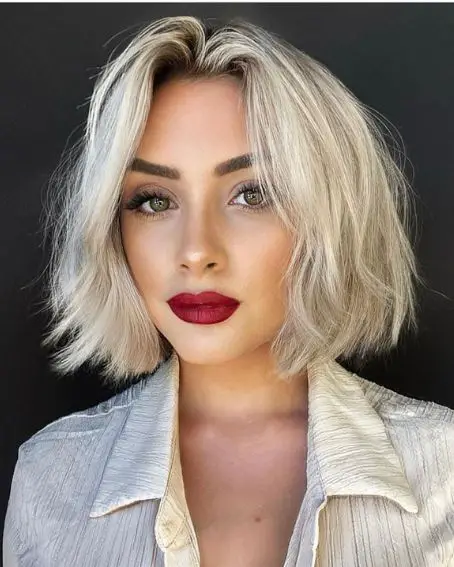 Blunt bobs are fashionable hairstyles for damaged hair because they trim hair at its thinnest point to create the illusion of fullness and remove split ends.
3) Angled Lob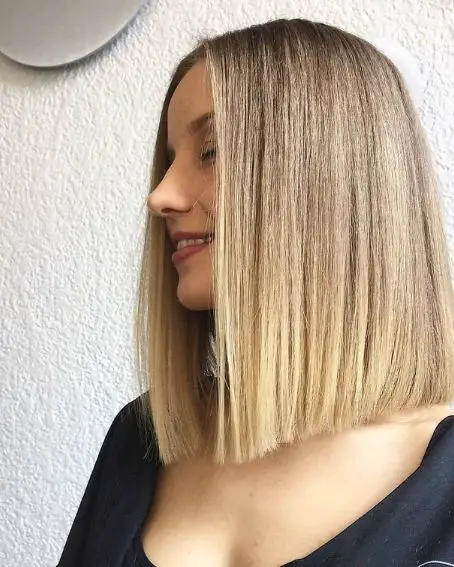 You have length and style choices with an angled lob. When you have a short haircut like this, you may get rid of your damaged ends and yet seem stylish.
4) Top Knot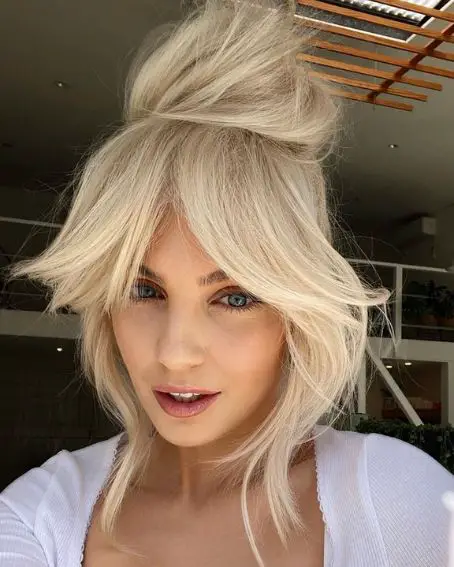 Top Knot style is a stylish method to cover up your frayed ends and stay current at the same time.
5) Make Waves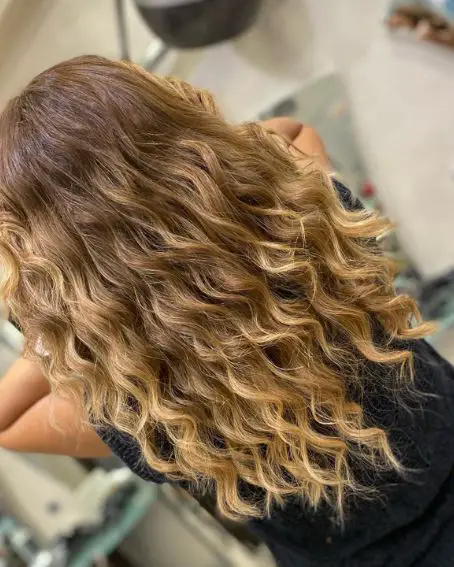 With a simple touch on texture and the use of the correct treatments, damaged hairstyles like waves have the power to transform frayed strands into a stunning look.
[ Read: 15 Gorgeous Wavy Bob Hairstyles ]
6) Shag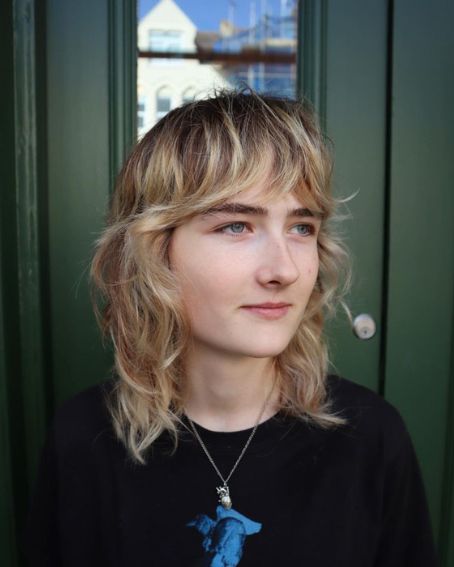 Shags are a nice transition cut and will offer you hair that is somewhat lengthy. This may be the best hairstyle for damaged hair if you want to gradually transition back to wearing it long.
7) Choppy Layers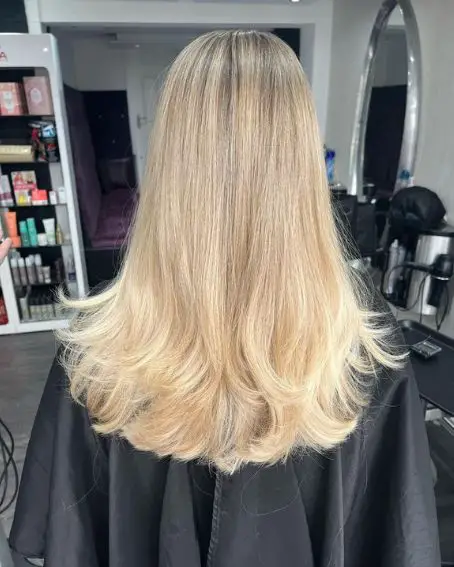 Choppy layers are an easy way to transform your look. Choppy layers can be worn long or cut off at the shoulders. Choppy layers make thin hair appear bigger and thicker.
[ Read: 18 Fabulous Choppy Bob Hairstyles ]
8) Messy Bun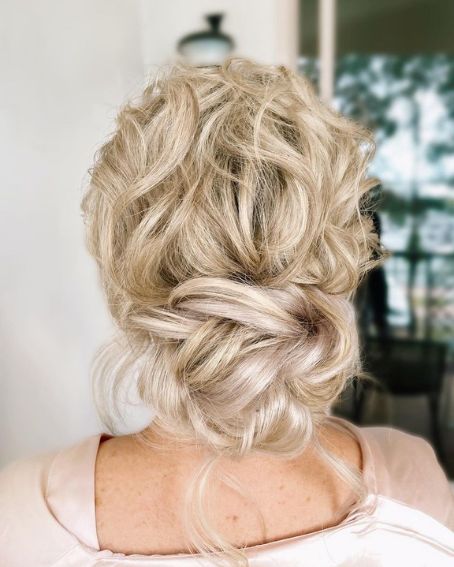 Messy Bun style gives us busy ladies a second chance at elegance while also helping to conceal damaged hair!
9) Micro Fringe And Bob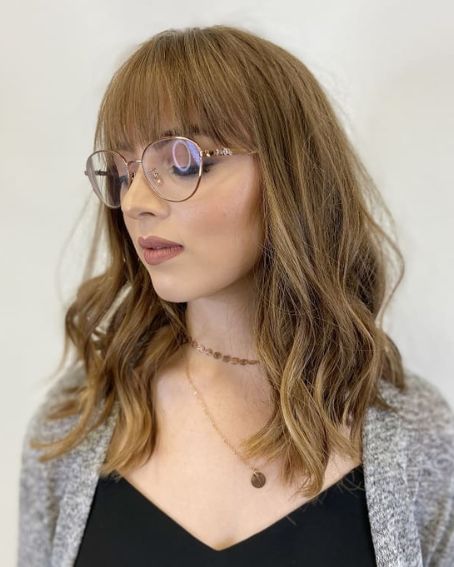 For damaged hair, bobs are a go-to style, perhaps because they are so adorable. For a cutting-edge look, add a micro-fringe to it.
Conclusion
There are many different hairstyles that you can style when having damaged hair, depending on your preferences. If you want to keep your hair off your face and neck, try styles like a top knot or make waves. If you're looking for a chic updo, try a shag or a choppy layers style. And if you have short hair, a micro fringe and bob is the perfect option. Whatever style you choose, make sure you choose the one that suits the damaged hair!
You Might Also Like: