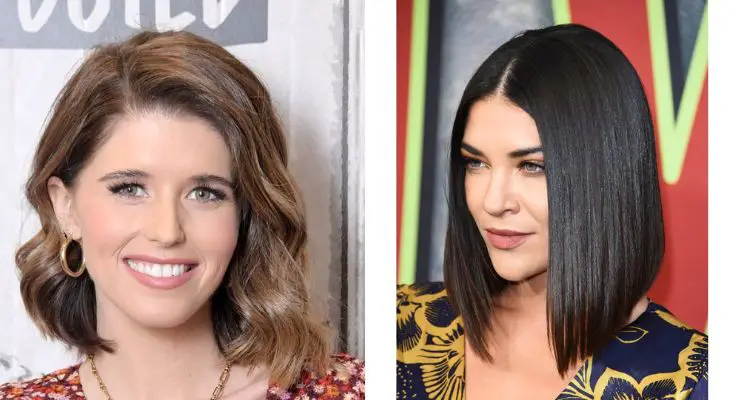 The choppy bob is a modern hairstyle that has several short layers. Adding choppy layers will create a textured bob that renders it more definition and movement. A bob style with choppy layers is an amazing haircut for women who have thick and thin hair. This excellent bob works superbly for short to medium-length hair. If you are ready for a fresh look and awesome pictures of inspiration, you are in the right place. Continue reading to find the mesmerizing style to do for your favorite parties.
18 Fabulous Choppy Bob Hairstyles
1. Shaggy Bob Cut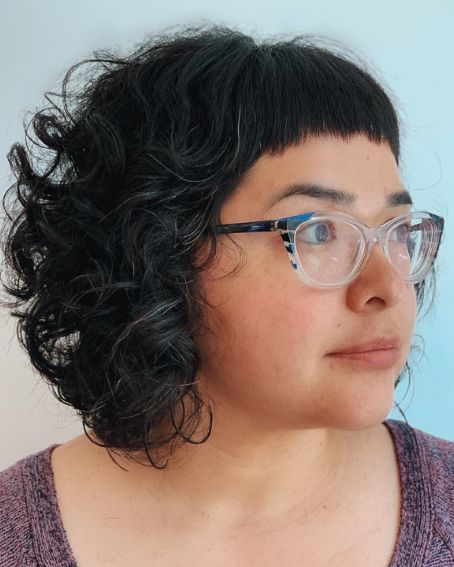 Choppy hairstyles are a breeze with a quality layered haircut as well as a good texturizer. If are you looking for a trendy style with minimum effort, then this shaggy bob cut is a great choice. Finish the hair with texture spray to show off the volume.
2. Layered Choppy Bob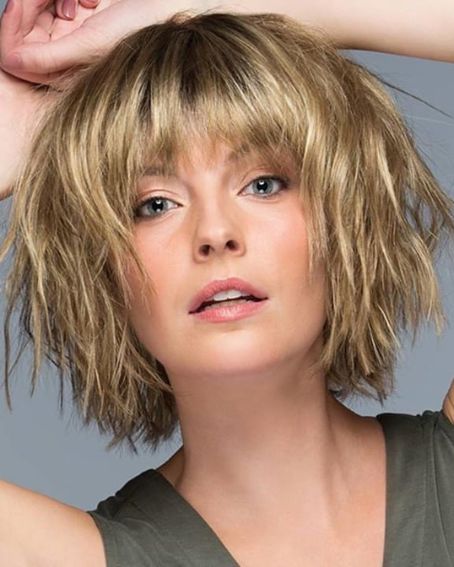 Want cute and easy hairstyles? This layered choppy bob is for you. It is particularly fabulous if your hair lacks in volume. This will naturally create an illusion of mass through layering.
3. Blonde Choppy Bob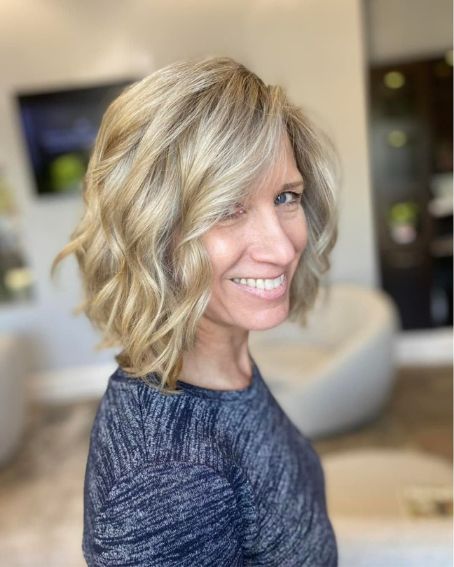 In case, if you don't like to have shaggy, you can still have a modern bob with chopped layers. This blonde choppy style bob is something that any type of hair or personality can enjoy.
4. Choppy Angled Bob With Bang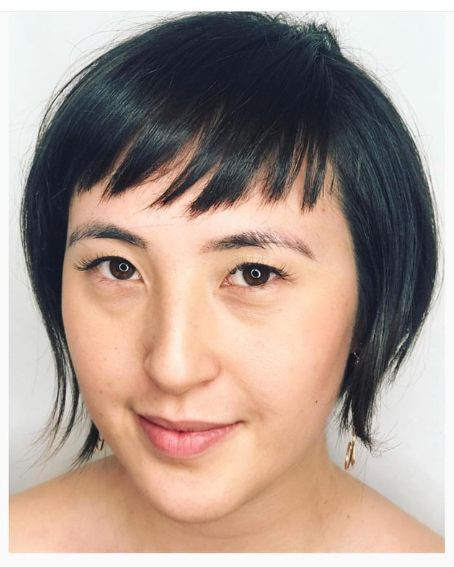 This gorgeous feminine look is ideal for festivals and parties. Do you want an elegant hairstyle for thin hair, wear this choppy angled bob with a short bang. This marvelous bob works well on fine as well as medium hair textures.
[ See Also: Wavy Bob Hairstyles ]
5. Choppy Long Bob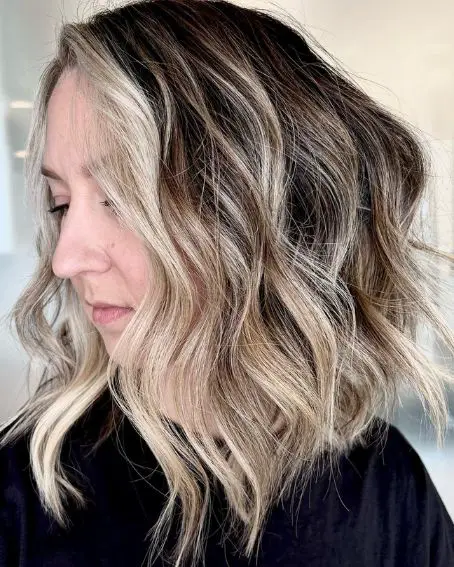 One of the best cuts for medium hair is a choppy long bob. You don't have to worry about the shapes of a face because this cut is complimentary to every girl. Use a large round brush for a glamorous finish.
6. Inverted Choppy Bob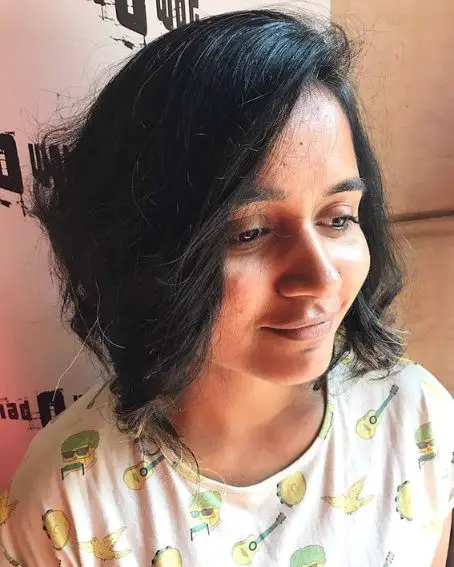 An inverted chopped bob looks like a semi-circle in which shorter hair is present at the neck and gradual elongation towards the front. Use a texturing spray to soften the edgy look.
7. Edgy Choppy Hair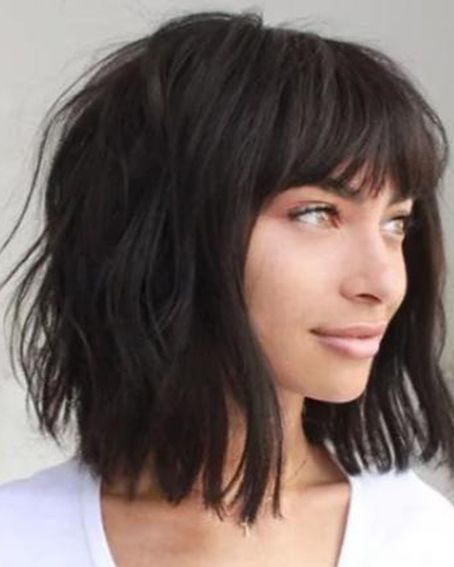 Edgy choppy bob is playful yet professional and then classic yet creative. The short shaggy style shows off the neck and the messy top renders it a carefree as well as casual appearance.
8. Wavy Choppy Bob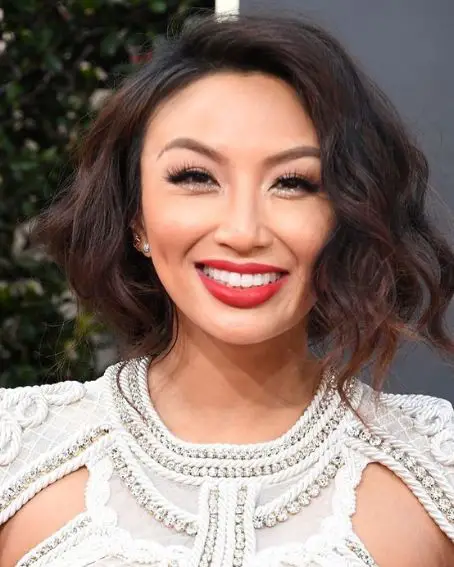 A choppy bob is an excellent way to plump up naturally thin hair. because the slightest wavy textures are used to give a more voluminous look. Whether your waves are pronounced or subtle, a wavy choppy bob is very easy to create.
9. Sleek Choppy Bob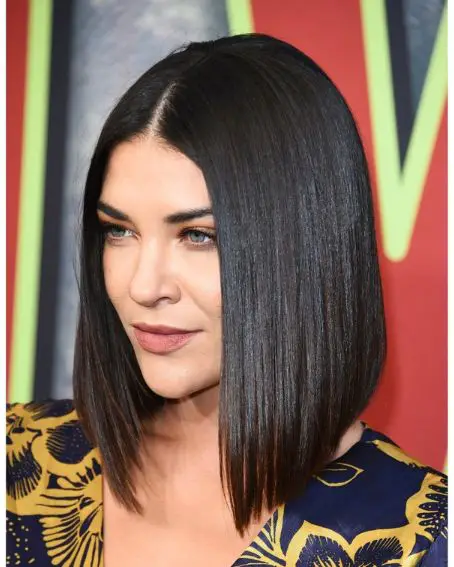 A choppy bob looks amazing when it is tousled and fingered. If you want to have sweet, girl next door looks than a dramatic hairstyle, grab this sleek choppy bob to obtain a unique look.
10. Chocolate Choppy Bob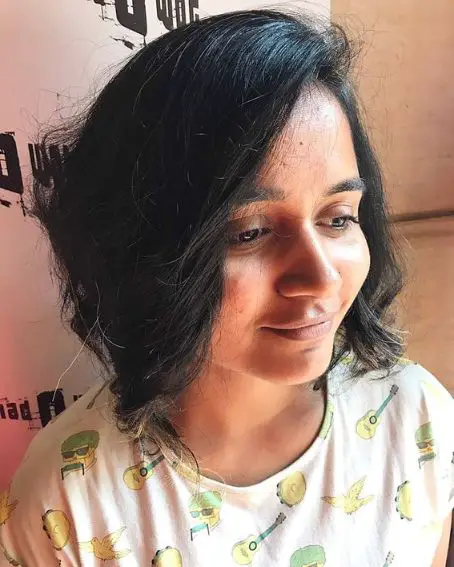 The solid chocolate brown color and the different lengths of layers contribute to a fuller shape which is what every lady searching for if they have straight and fine hair.
[ See Also: Curly Bob Hairstyles ]
11. Layered Choppy Bob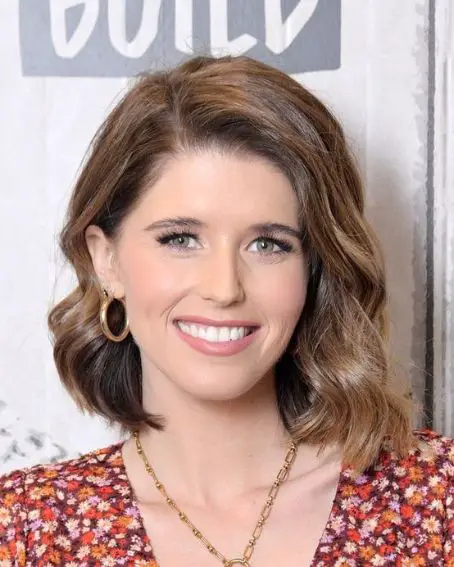 With bobs, paying attention to desired shape and texture is essential when picking the specific cut. You can make this beautiful layered choppy bob for your thick or thin hair, and don't mind about your hair's texture.
12. Curly Choppy Bob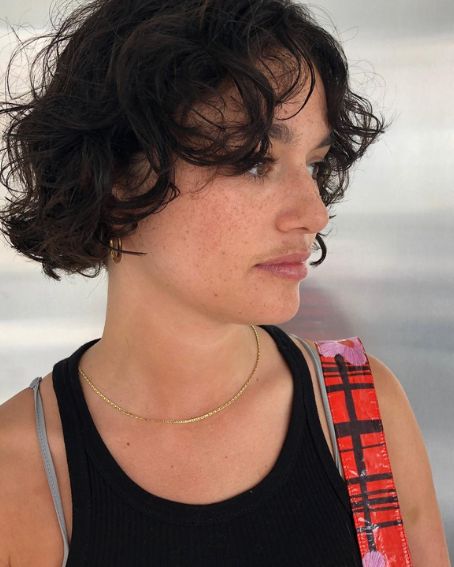 Curls generally add dimension and texture to any hairstyle, which is a great one for a cute bob too. This hairstyle is perfect for ladies who have naturally curly hair.
13. Asymmetrical Choppy Bob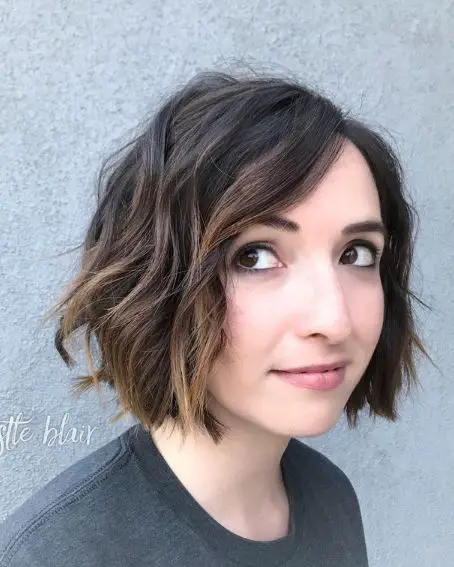 Asymmetrical choppy bob looks super-hot on dark hair, while the light brown shade attracts attention to facial features and also adds glow to the face. This particular style is perfect and enhances the overall look.
14. Messy Choppy Bob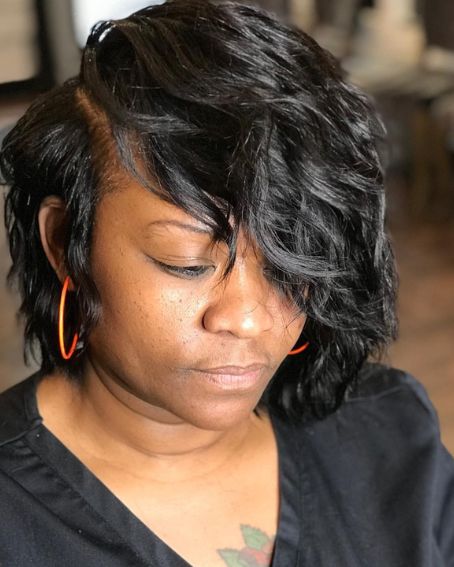 Here is another excellent choppy bob style, it features messy layers, and it bestows a carefree feel. The laidback nature of this messy choppy bob obtains extra definition and dimension from lowlights.
15. Modern Red Choppy Bob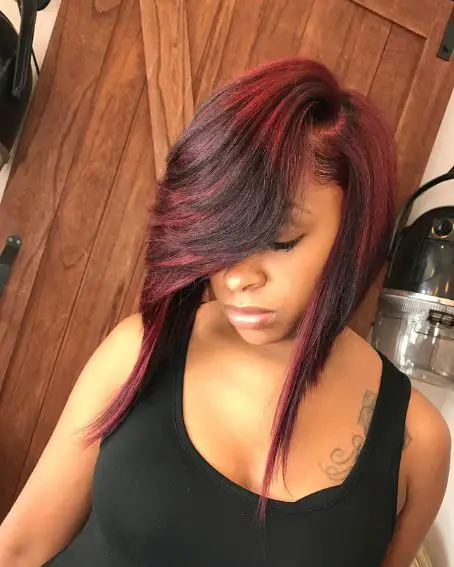 Many younger women try the red hair trend today. A modern red choppy bob is awesome for ladies with a cool skin undertone. This produces a hairstyle with a distinctive and also stand-out silhouette.
16. Choppy Tousled Bob
If you want a messy chic choppy bob, then go for tousled layers. It is the best way to sport and even can grant you a rock star performer vibe
17. Awesome Chin-length Choppy Bob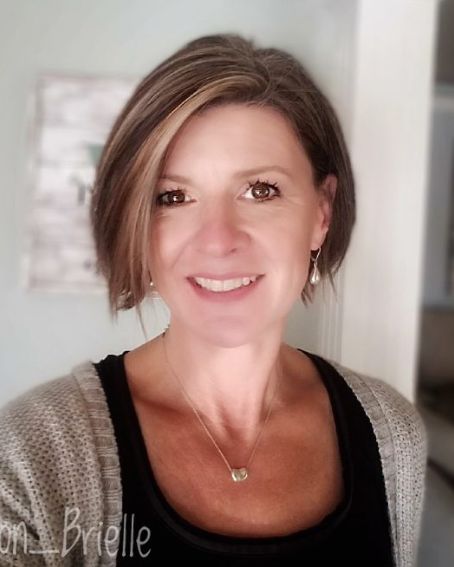 When you change your hairstyle to chin length choppy bob cut, your hair will look luxurious and thick. Bob's ends cut sharply to chin length look awesome.
18. Blunt Choppy Bob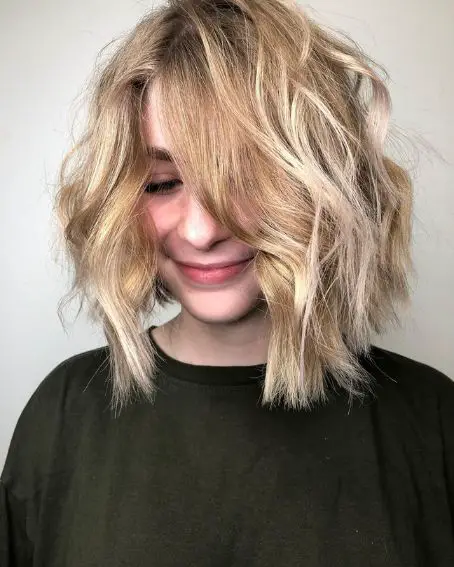 You can go for a blunt and soft look when you choose a blunt choppy bob hairstyle. The blunt and sleek choppy bob suits those with a round face and gives a modern and complete look.

You Might Also Like: