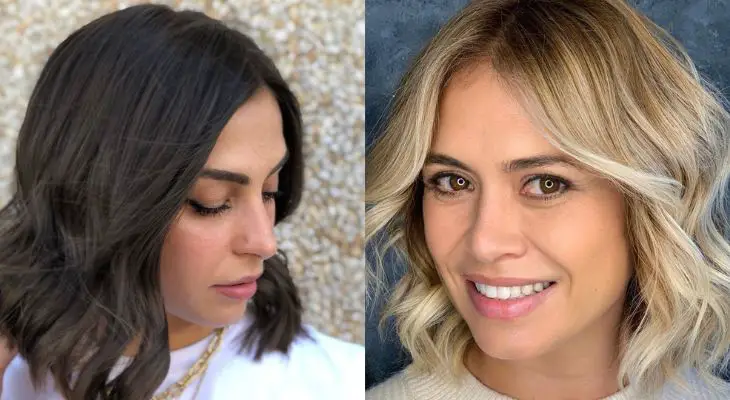 Messy bob hairstyles are extremely stylish, practical, fashionable, and simple to maintain. Naturally, wavy hair majorly helps to form a messy bob easily. There are techniques to get the famous disheveled texture even if your hair is straight. Any length and any type of hair can wear a messy bob; the only need is that it has a sloppy texture. The hair's malleability is one benefit of the messy bob haircut. You can comb the hair easily and gain new styling for your hair, there following haircut styles are given below,
18 Popular Messy Bob Haircuts
1. Simple Blonde Messy Haircut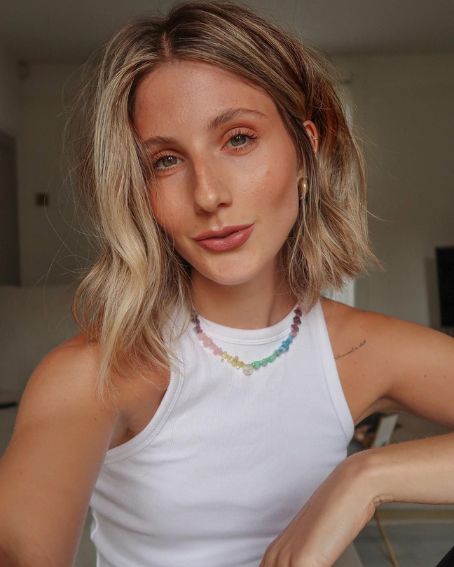 Simple and versatile, this bob cut is perfect for all situations and events. The blonde color can also grant a dashing personality without spending much effort on it. It will offer you a simple and elegant look.
2. Side Swept Messy Haircut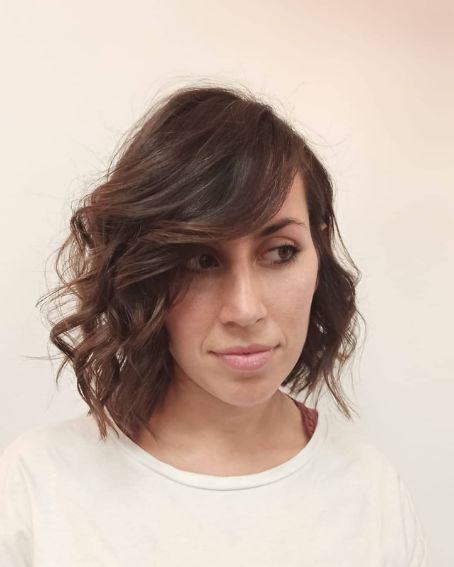 While side-swept hair is popular in other hairstyles, it can also be done with a messy haircut. This style increases the voluminous of hair. This style Embraces the side part to create a faux side bang.
3. Messy Bob Hair Cut With Curls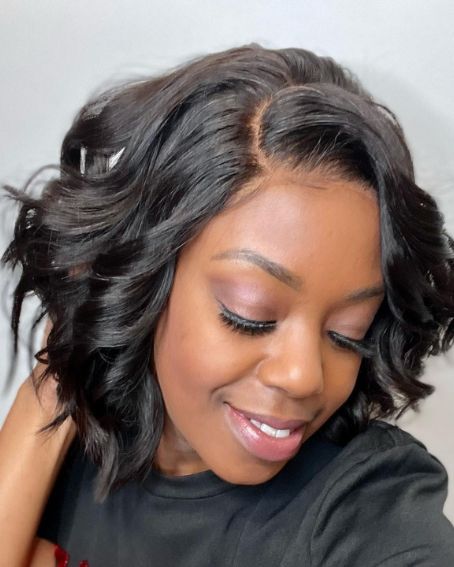 In this style, the messy bob haircut with curls will boost the dimension of fine hair with a razor cut. Here the light curl will give you a wavy texture to your hair and give a pretty look.
4. Messy Hairstyle With Bang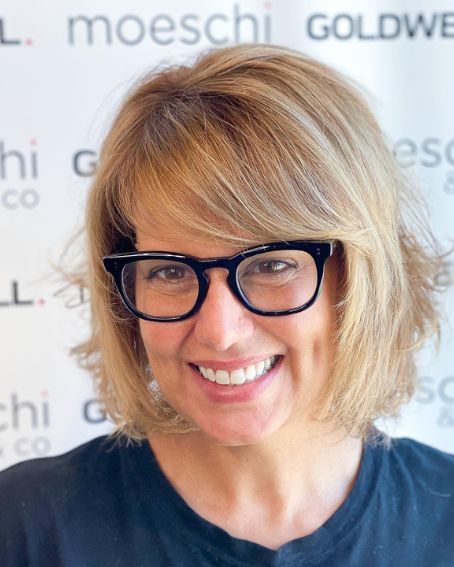 If you feel bored and need a trendy one, you can style your hair messy with bangs, this haircut is done to attain the perfect look and this forehead bangs are not hard to maintain as well as contribute beauty to your hairstyle.
5. Messy Bob Hairstyle With Balayage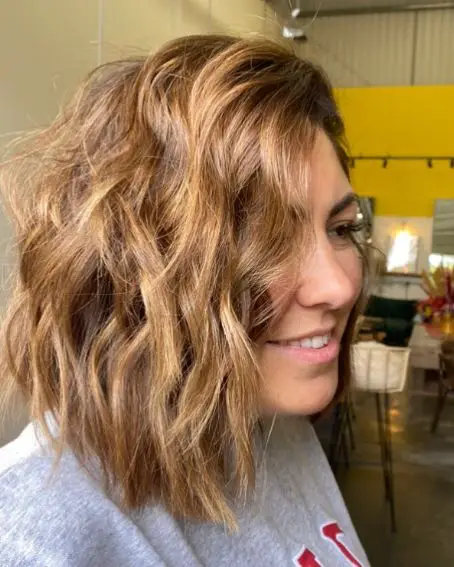 A messy bob is one of the gorgeous hairstyles which can be apt for any special event. The balayage highlights placed randomly throughout the style assemble the shattered strands into one harmonious whole.
6. Messy Bob With Lightened End Hairstyle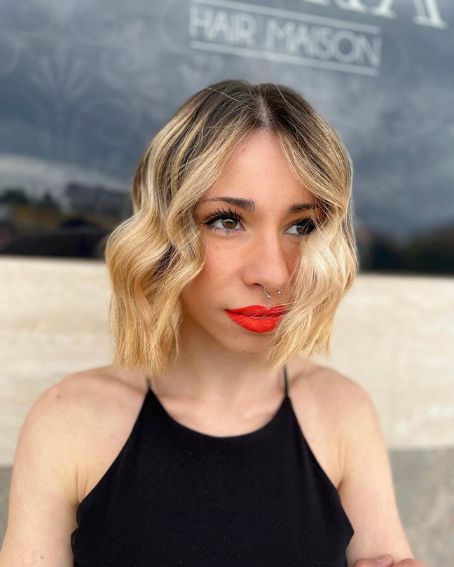 A messy bob with lightened end will enhance the shade to be dark at the top and end with the bottom, this blend of shade will re-create your look and give casual vibes.
7. Messy Bob With Choppy Bangs Haircut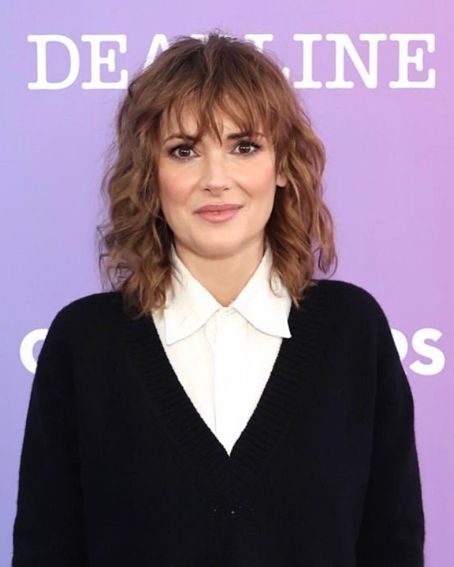 A short messy bob is easy to style and maintain with hair care, this style will give you an attractive look through these choppy bangs, it suits the messy bob so that both combinations will favor your look into a beautiful one.
8. Messy Bob With Loose Waves Hairstyle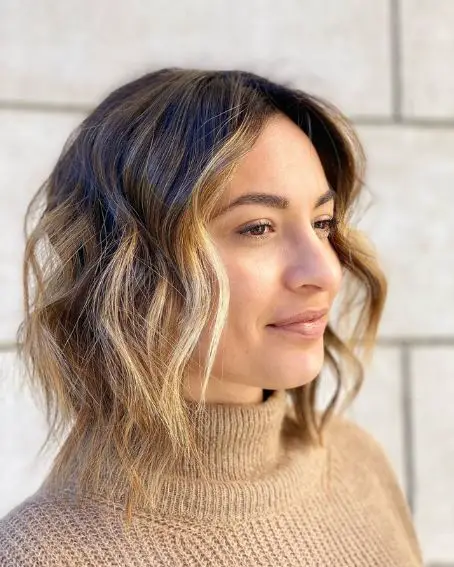 In this style, loose waves with a messy bob give you a variant dimension from another style. This style will figure out your facial look and then finger comb it out to get loose waves. Messy waves always give messy vibes.
9. Curtain Bangs With A Messy Bob Haircut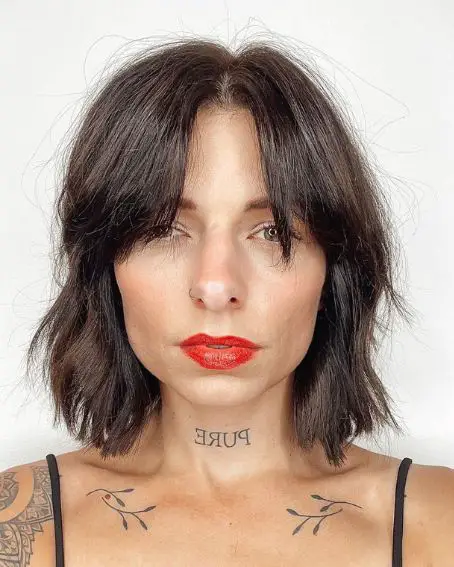 This is one of the different styles, in which you can achieve the curtain bangs with messy bob, here these bang frame your face on both sides, so that they give narrow look to your face and it is a versatile type of bangs.
10. Messy Bob For Short And Sleek Hair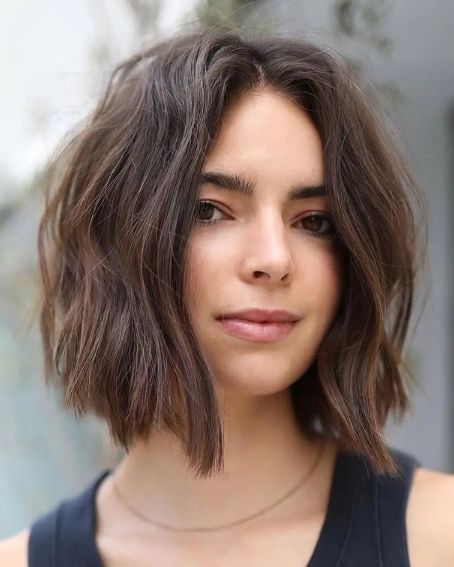 This messy bob haircut will suit short and sleek hair, for this type of hair the messiness will give low voluminous and you can achieve a pretty look.
11. Shoulder Length Messy Bob Hairstyle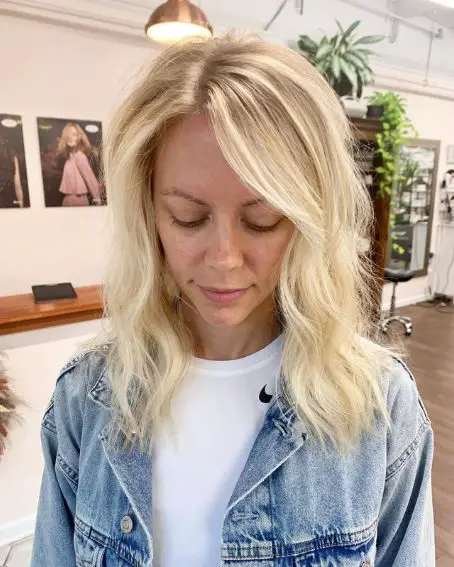 This style will play around your shoulder length. So that medium-length hair women also can try out this messy bob hairstyle. It gives a good appearance and feels the uniqueness.
12. Messy Bob With Layered Hairstyle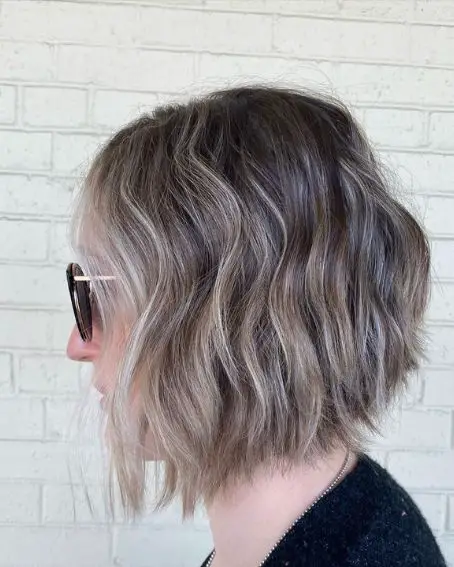 This messy bob hairstyle will suit fine and thin hair because here stylist will do layers on the messy bob so that it increases the volume of the hair and give gorgeous look.
13. Red Balayage With Messy Bob Hairstyle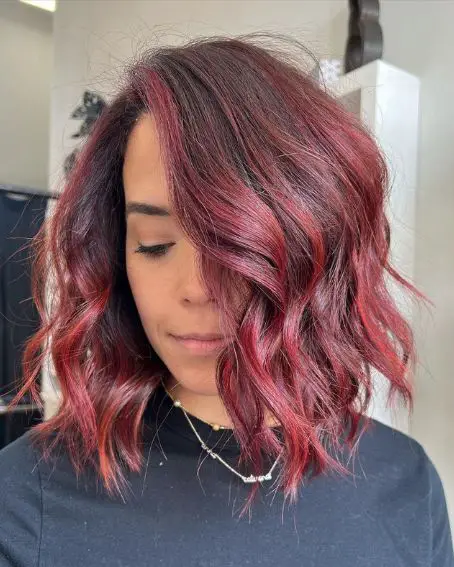 When choosing a color for a messy bob, the red balayage will be the right choice for your style. This color will suit all types of skin tones, with this shade of messy bob will give different look overall for your style.
14. Ice Blonde Texture With Messy Bob Hairstyle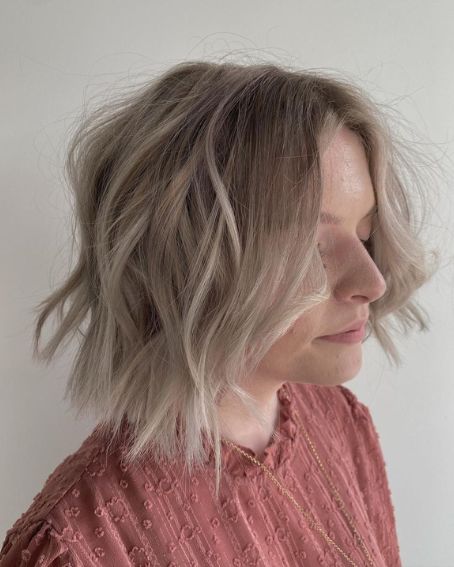 Icy blonde hair is a light, cool-toned hair color that's as pale as white and has subtle touches of beige. This icy shade is the ultimate tone for blonde hair. It is a good choice to attain the style of messy bob haircut, and it gives a fabulous look.
15. Inverted Cut With Messy Bob Hairstyle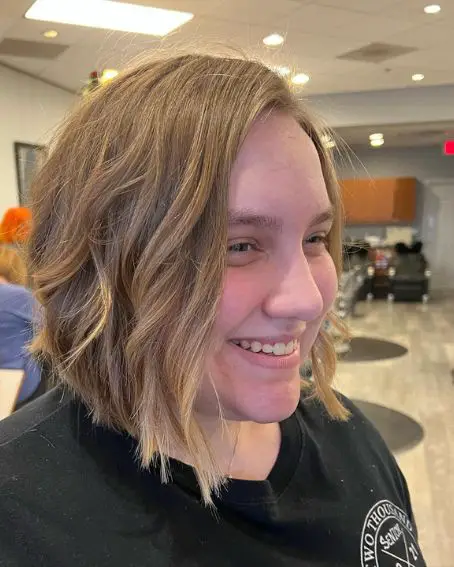 This style will be nailing the messy bob hairstyle. An uneven layered cut is best in this particular style. The length at the front is typically universally flattering, but the short layers in the back add some volume to the crown.
16. Messy Casual Bob Hairstyle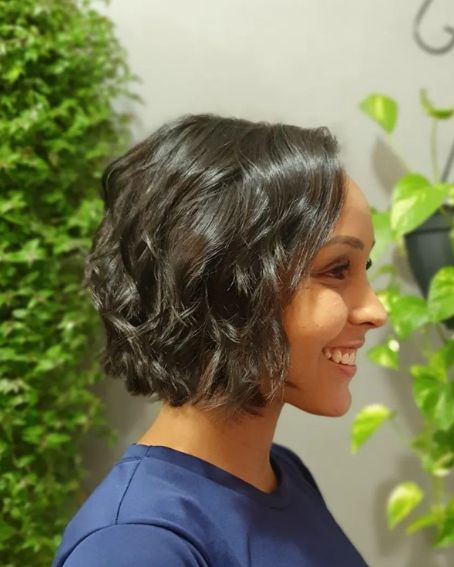 The short messy bob hairstyle works great for those who like a little chaos in their style. The cut gives volume to the fine hair and gives casual look to your face and keeps you trendy.
17. Center Parted Messy Bob Hairstyle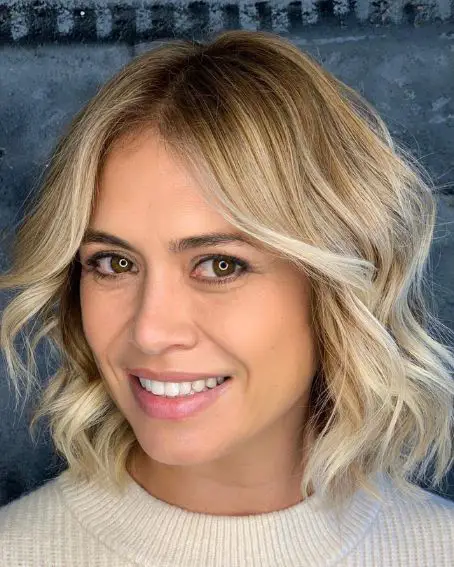 This style will work best on fine to medium hair. The total hair will be divided into two from the center so that both sides will be even with a messy bob. It gives traditional style to your look.
18. Short Straight Messy Bob Hairstyle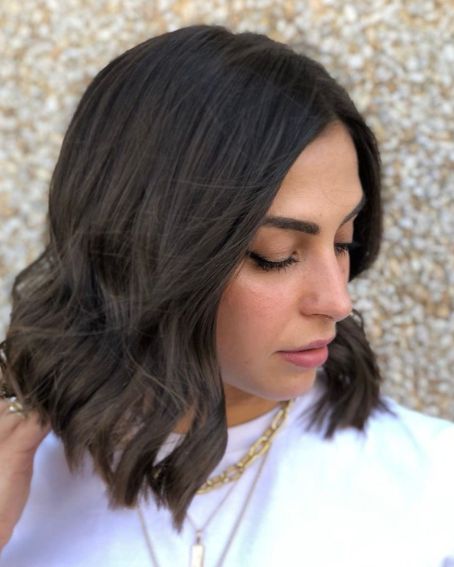 For short straight hair, the messy bob haircut will make a different style. This style will create layers to your hair so that a messy bob for short straight hair will be featured and easy to maintain.
You Might Also Like: