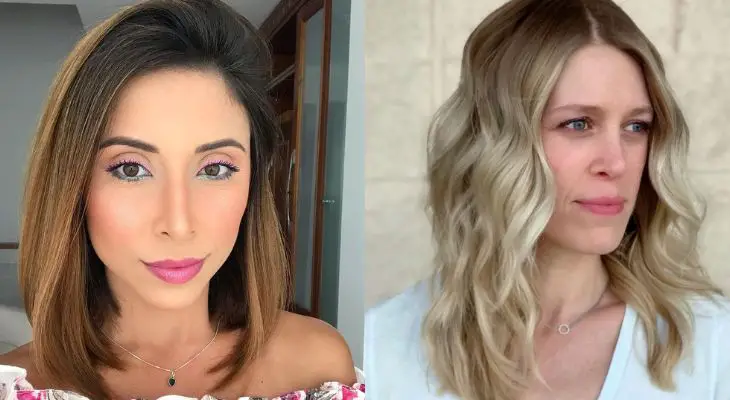 If you have a medium-length haircut your hair will terminate at your collarbones or shoulder blades. Many people think that having shoulder-length hair is beautiful, it is very true. If your hair tends to wisp when it gets past a certain length, a shoulder-length style can keep it looking bouncy, buoyant, and voluminous. They are manageable and accessible, enabling you to achieve the look you want—whether it's sleek, messy, or slicked back. We have snipped up an illustrated guide to the best shoulder-length hairstyles for women to suit all face shapes, hair types, and colors, so you can discover your style with the upcoming hairstyle listed below,
Top 18 Medium-length Hairstyles
 1. Asymmetrical Bob Hairstyle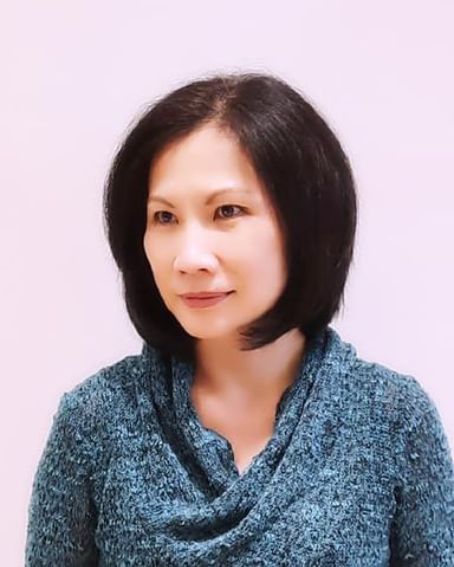 For medium-length hair, this asymmetrical bob haircut will suit perfectly, There is something fun and exciting about having your hair swept to one side and appear longer! It looks fantastic on all hair types and ages with this asymmetrical bob.
 2. Layers On Medium-length Hair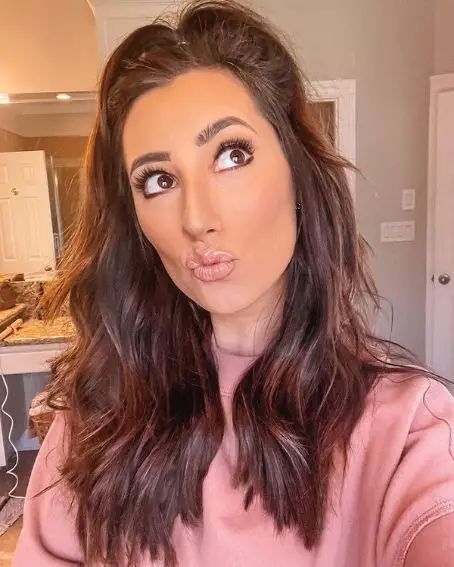 This layered hair cut is with a lot of layers around the face. the cut is between medium and long layers, it is styled with a lot of volume for a more retro feel. It's one of those adorable, adaptable medium-length hairstyles.
 3. Cute Waves On Medium Hair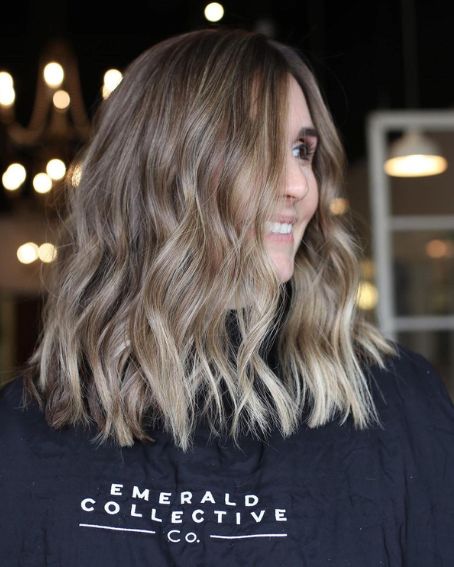 In this hairstyle, the stylist will bring out the waves in the cute medium-length hair, it is quite easy to do and maintain. This style is one of the most fun and attractive lookout right now.
 4. Side Swept Medium Length Hairstyle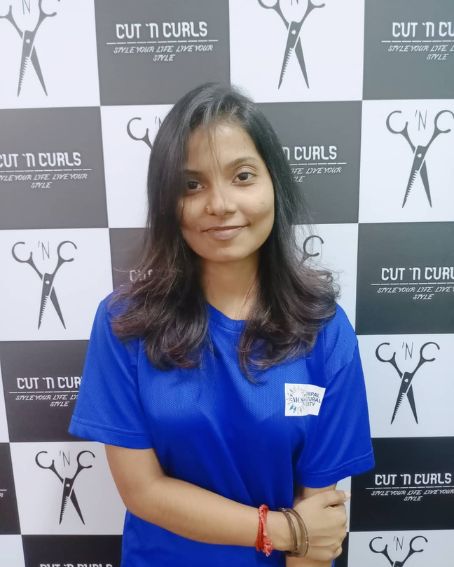 This side-swept hairstyle will create a fresh vibe to your look, and it is suited for medium-length hair. any hair can. A medium-long hair with a side part gives you a sexy and chic look. If you have fine hair, the medium length will keep your hair looking full, and add volume to your hair.
 5. Straight Medium Hairstyle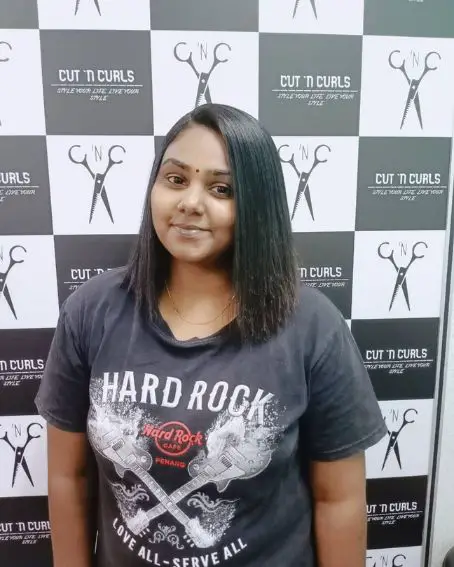 This is a trendy hairstyle for medium straight hair, it is the classic haircut. You can wear it sleek and straight. Although straight, fine hair would be perfect for this cut, wavier textures can easily attain it with a little extra style.
 6. Under Lights For Mid-length Hair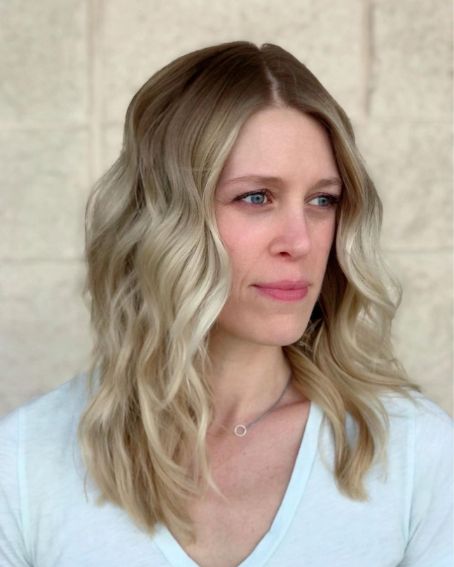 Most hair types and face shapes suit medium-length hairstyles for girls. For fine hair, the under light shade will add a nice softness to the hair, it adds extra texture to the hair.
 7. Pink Shaded Medium-length Hair With Deep Side Part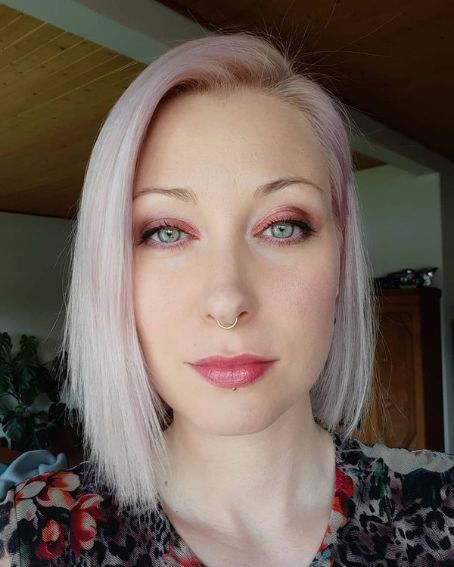 Pink shaded mid-length hair girl can try out this deep side hairstyle, in this style, the hair will be sectioned from the side so that it gives variant look and keep you trendy.
 8. Copper Curls On Medium-length Hair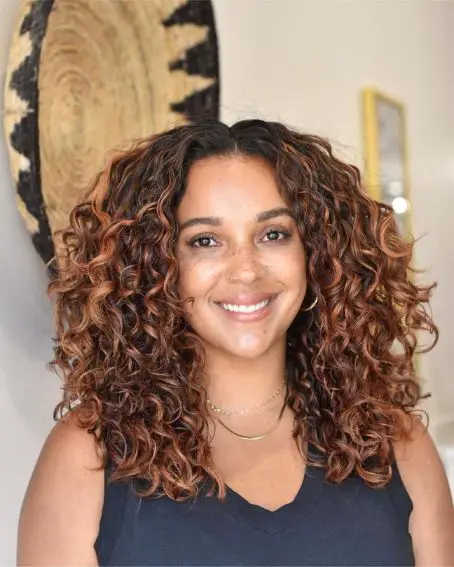 Bright golden copper paired with curls in the medium hair length gives edgy vibes to your style, it enhances your hair into different styles through that the curls are the highlight with copper color is the perfect look to your face
 9. Face Framing Balayage Medium Hairstyle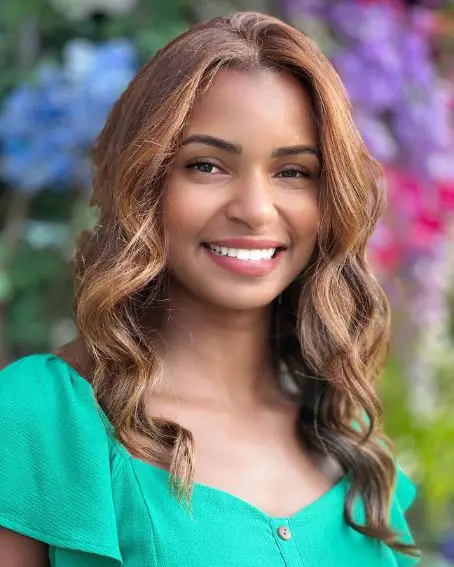 In this style, the hair will be in way of the center part, soft waves, and face-framing balayage highlights create an easy-to-style hairdo. Adding extra volume to your root area is a must for this face-framing style.
 10. Soft Ombre On Medium-length Hair
On mid-length hair, the seamless change from rich dark brown to soft caramel is both delicate and striking. For a woman who doesn't want to be blonde, this lighter shade is fantastic. it gives a fresh vibe to your style.
11. Messy Medium-length Hairstyle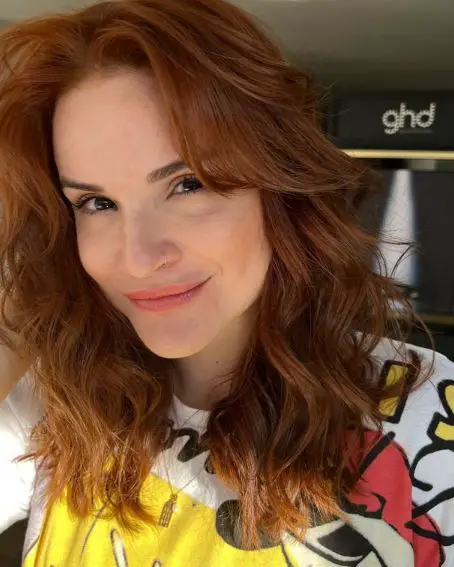 It's the new grown-up version of the medium-length hairstyle because in this the messiness of the hair will give extra volume. it is a perfect medium style for someone trying to grow out a haircut or try something new.
 12. Medium Shaggy Layers Hairstyle
This style goes with shoulder shag and heavy fringe If you want to give your fine hair some extra fullness try a heavy fringe and shoulder-length hair. This is easy to maintain style.
 13. Medium-length Choppy Hairstyle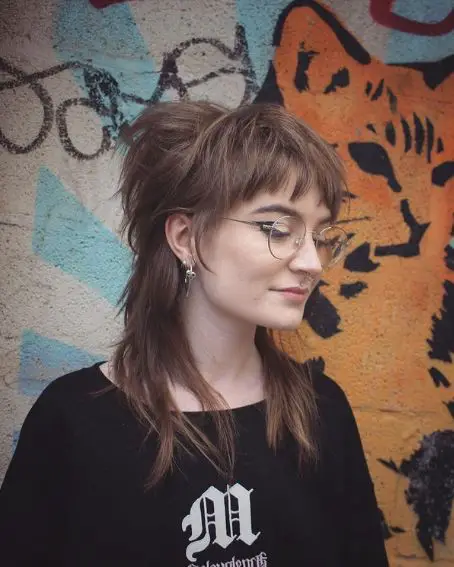 In this style you can get the look of your dream with a choppy fringe, this choppy is somewhat mixed up with a messy hairstyle. so this style will achieve you a different look and an imperfect haircut give you a different style.
 14. Medium-length Hairstyle With Bangs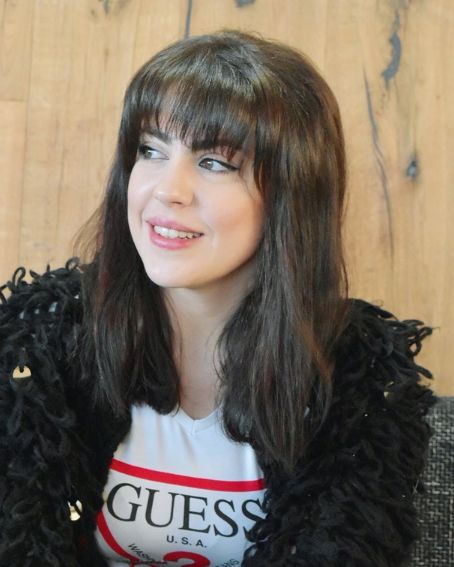 This style is different from others because in this medium-length hairstyle you add bangs. This is an easy-to-maintain style with bang trims, you can part them in the middle and style them like curtain bangs.
 15. Blonde Highlight For Medium Hair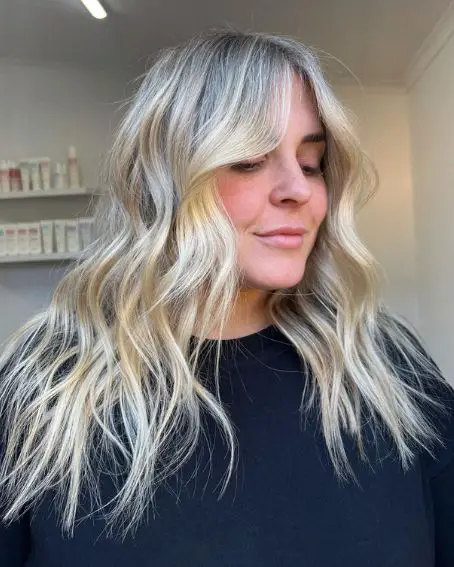 For medium-length hair, this blonde highlight will give a different dimension to your style. while adding these highlights helps to enhance your facial feature and provides volume to the hair.
 16. Medium-length Bob Hairstyle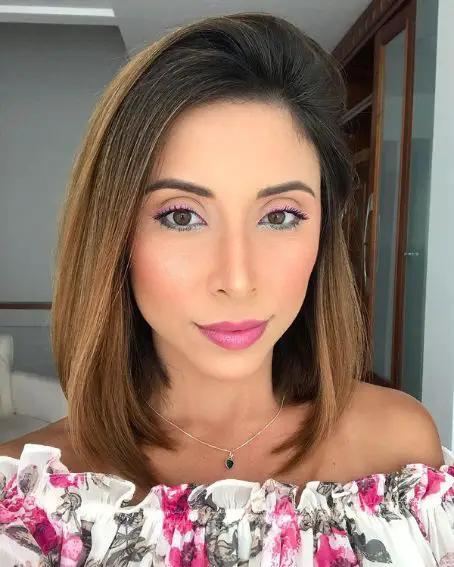 Bobs are one of the most iconic haircuts you can get. Chin-to-shoulder length bobs provide versatility for every woman .this style offer you to keep your style modern classic and trendy.
17. Curly Bangs Medium Length Hairstyle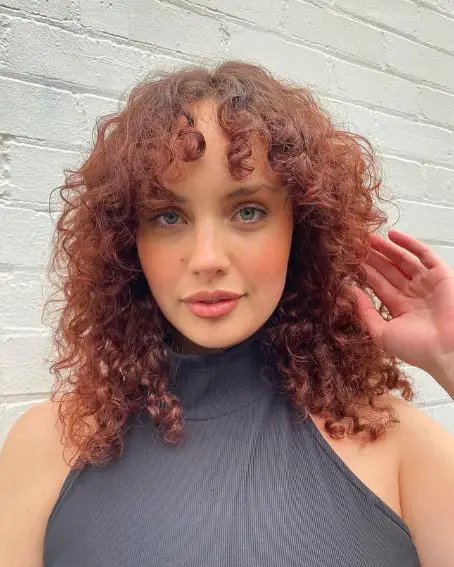 Enhance your shape with shoulder-grazing very curly hair which will give you a beautiful flow of curls and front bangs. Shoulder-length curly bang hairstyles are such a great length to allow for extra layering which creates a soft, rounded shape.
 18. Inverted Bob Hairstyle For Medium-length Hair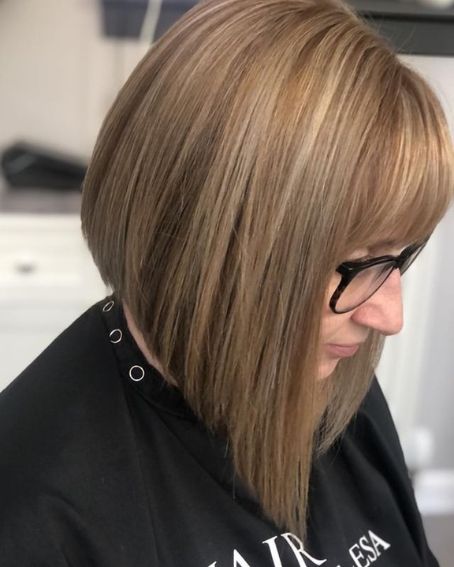 This hairstyle is super stylish with a sharp angle that goes from back to front, it gives off a beautiful, edgy vibe. The short length at the back makes it a great, low-maintenance, and gives fair look.
Styling Shoulder Length Hair
You Might Also Like: