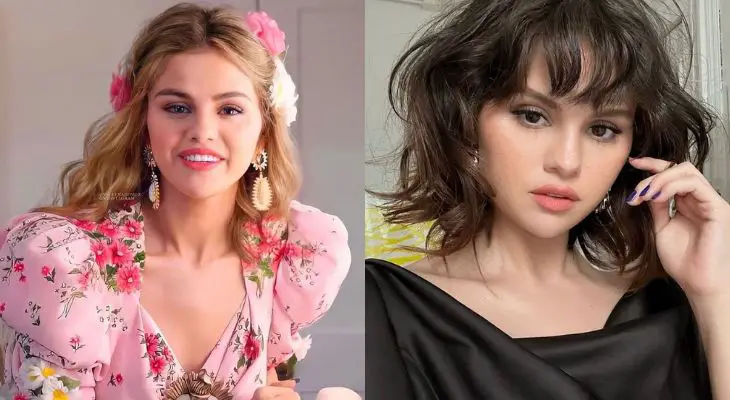 Selena Marie Gomez is an American actress as well as a singer and she started her career in children's television. Selena Gomez is an amazing source of hair inspiration because she used to change her hairstyle often and they all look fantastic. Apart from being an incredible Oscar-worthy actress and hard-working producer, Selena has stolen everyone's hearts with her mesmerizing hairstyles. Keep scrolling to view your Selena Gomez hairstyles.
17 Selena Gomez Trendy Hairstyles & Haircuts
1. Short Messy Waves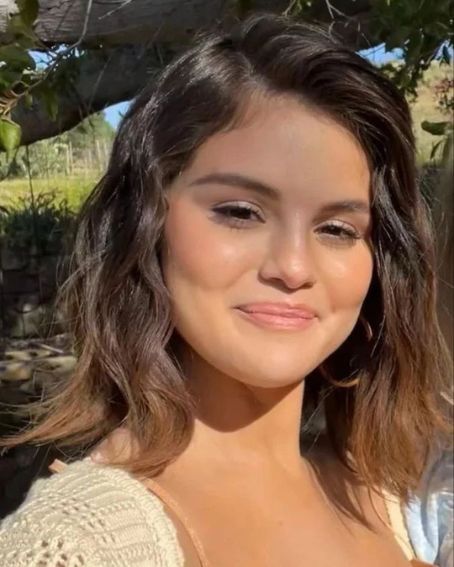 Selena Gomez looks absolutely gorgeous in this hair look. These short messy waves show off her new dimension appearance. It is not as difficult to do and also very easy to maintain. 
2. Low Ponytail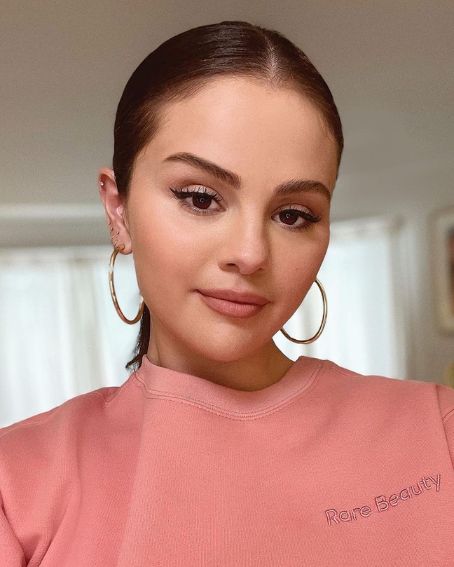 Selena shows that this simple hairstyle doesn't have to look drab. Parting plays a significant role in accentuating the face shape as well as features. This is a great style to frame her round face and requires product for hold and shine. 
3. Long Shiny Center-parted Hairstyle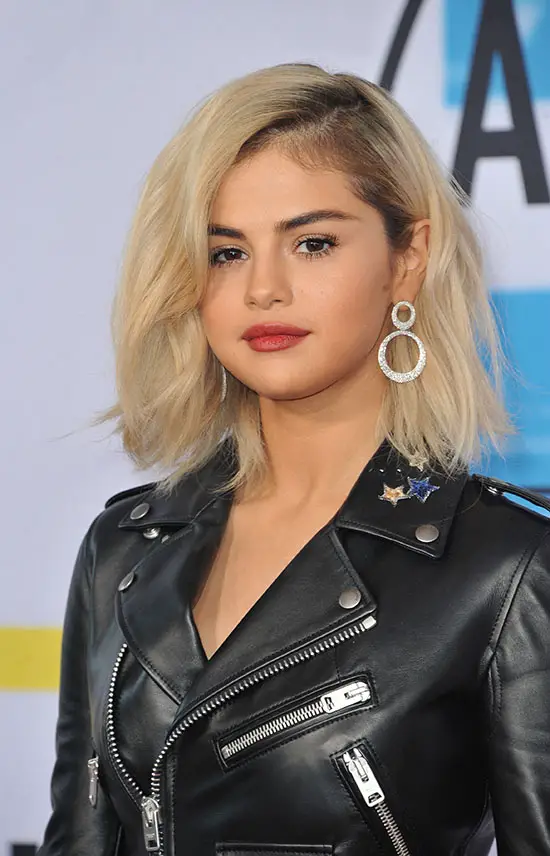 Long and simple is the important one for this hairstyle. The blunt length in which is complimented by long subtle layers to lighten the edge and it makes this hairstyle get ready easily with soft movements.
4. Pixie Cut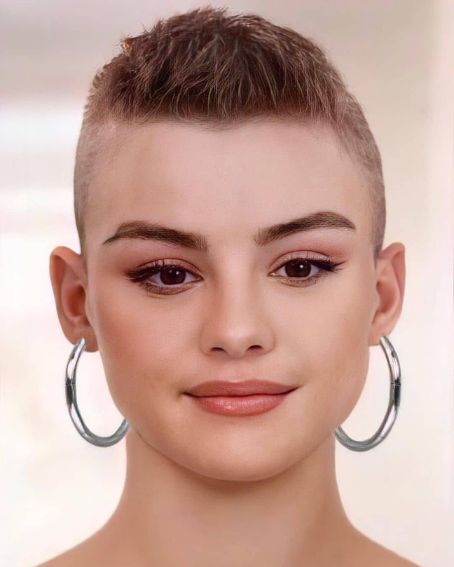 Selena Gomez's short pixie cut with shaved side is convenient, pretty, and great for any type of hair. It is a short women's haircut you may typically see on the fashionable gamine woman. This is a simple wash-and-go style and suitable for all faces.
5. Side Parted Mid-length Hairstyles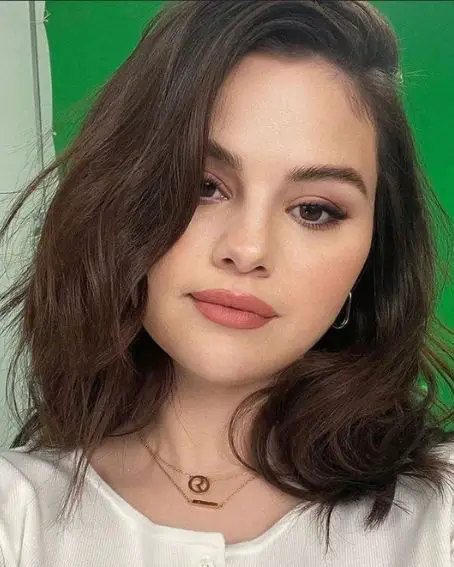 Selena loves to experiment with her hairstyles and looks. She has done very cool and stylish chic side parted mid-length hairstyles. All in all, you can try this style if you have a round face like Selena.
6. Selena Gomez's Braided Hairstyle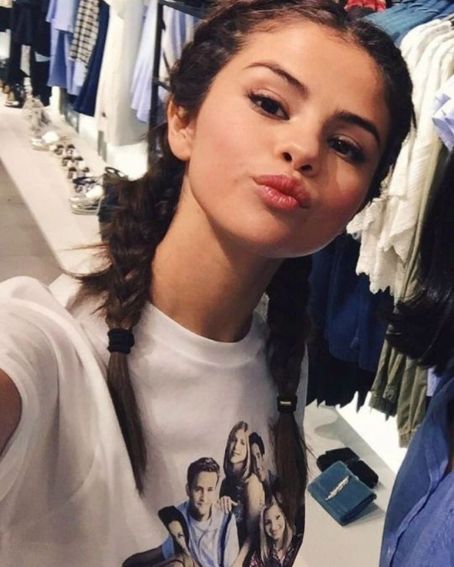 This twin braid on opposite side styles is the best if you are headed to go for any casual occasion. Selene Gomez's braided style looks very younger and beautiful. 
7. Long Straight Hairstyle With Brunette Highlights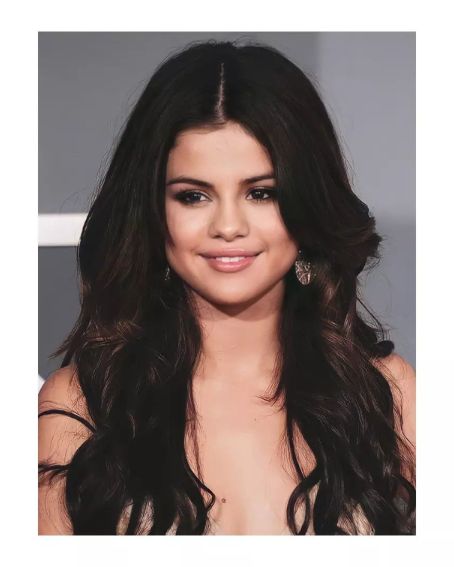 Selena Gomez's long straight hairstyle with brunette highlights looked like the best of 70s style with her long seductive locks. These layers also improved her waves and added movement to the style. 
8. Soft Wavy Bob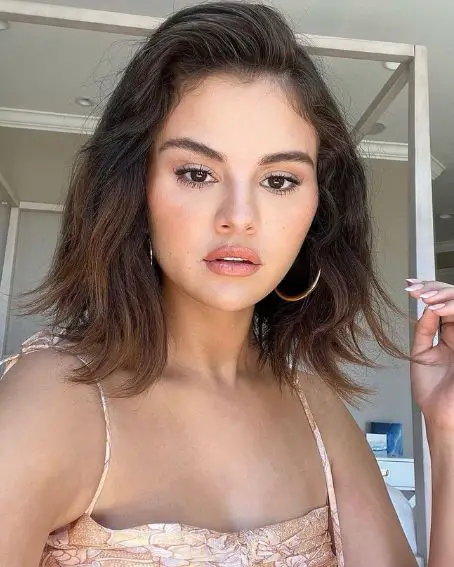 The best cut can make or break the hair's ability to look stunning. Well, a soft wavy bob is a proof that a little styling can breathe a new life into the hair and make everyone fall back in love with it. 
9. Short Curly Bob Style With A Bang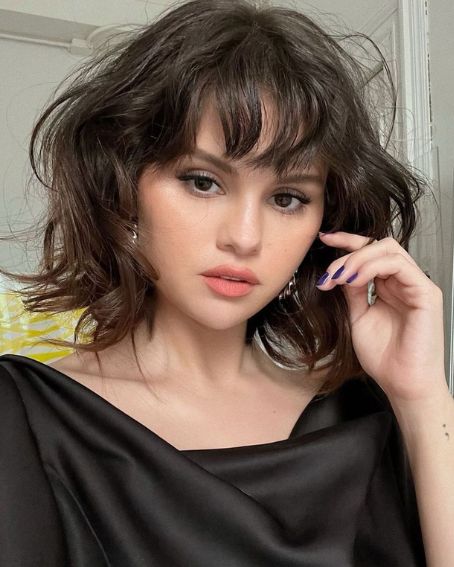 It's time to think about trying some glamourous new hairstyles. This short curly bob is the best style for any event because it is carefree and has cute hair, plus it works well at night time while out on the town.
10. Textured Chignon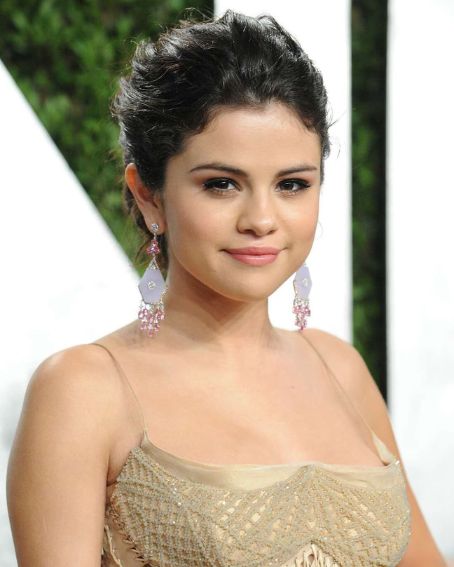 Selena Gomez looks regal with a slightly textures chignon hairstyle. Overall, her hairstyle is mesmerizing with her jeweled statement earrings. Play with textures to put a new twist on the classic hairstyle. 
11. Shaggy Hairstyle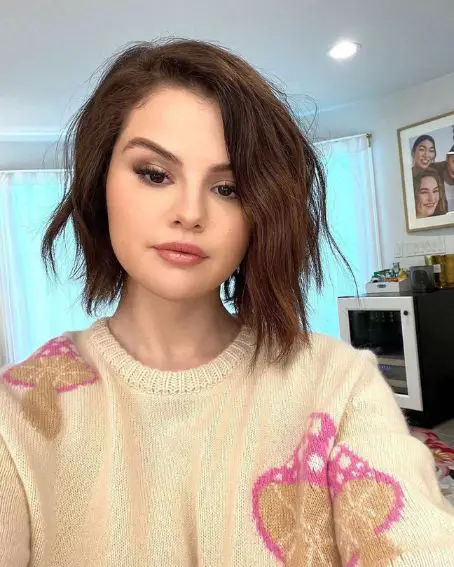 A shag is excellent for all lengths of hair. Short shaggy hairstyles are very sassy and sexy with mid-length shaggy haircuts. Selena Gomez's shaggy style is well and good which can be opted for any grand occasion.
12. Curved Bob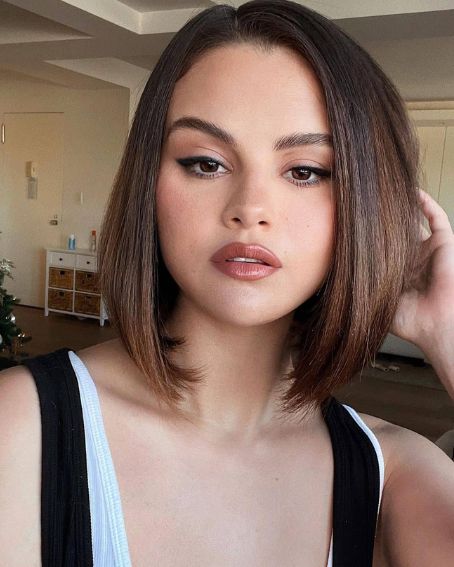 Curve your short bob with a round brush and a blow dryer to get a perfect shape. This outstanding hairstyle is best suited for framing a round face and it can be easily re-created with the product to hold shines.
13. Bombshell Waves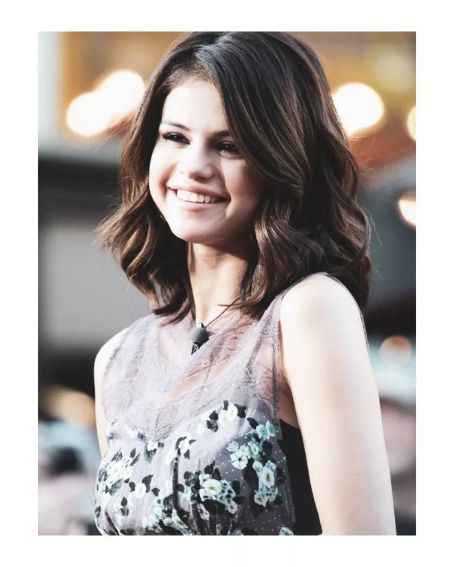 Sure, her splendid eyes might be the first thing, everyone, notice about her, but her pretty bombshell waves are equally notable. It is wavy super shiny and effortless-looking mane gives you a ravishing glam.
14. Long Straight Hairstyle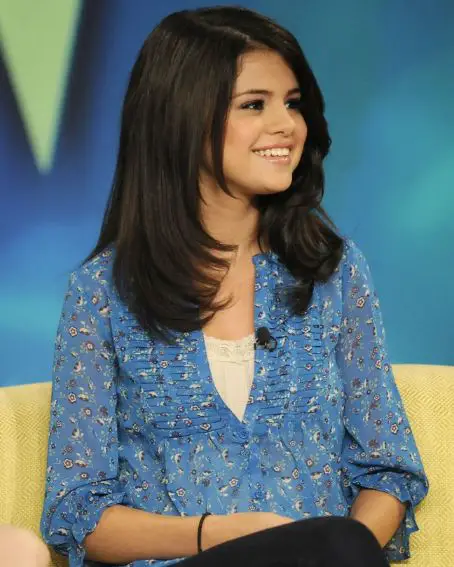 Long straight hair is a benchmark of every women's beauty, especially if the locks are healthy groomed, styled flatteringly, and cut correctly. Selena Gomez's style is ready to pull off the classic look.
15. Medium Straight Dark Brunette Half-up Hairstyle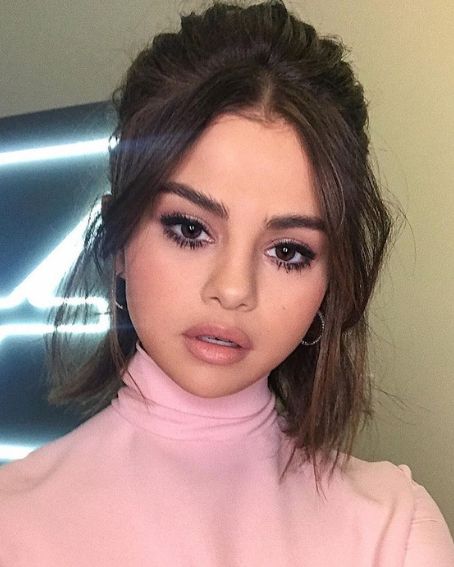 This medium straight dark brunette half-up hairstyle is perfect for any special occasion. It fit superb for Selena Gomez's round face shape. If you also want to try, go with the right product to hold the shine.
16. Selena Gomez In Blonde Hairstyle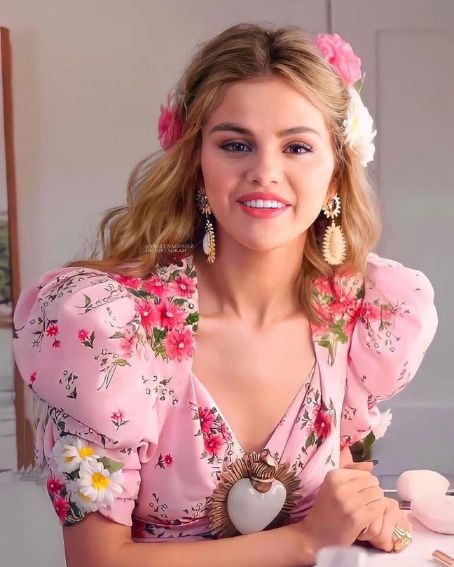 Selene was surprised all when she colored her pretty locks blonde. She pulled off blonde hair like a queen and suits her face very well. Finding a style that shows off your personality is quite hard, use this style to get a unique style.
17. Long Curly Style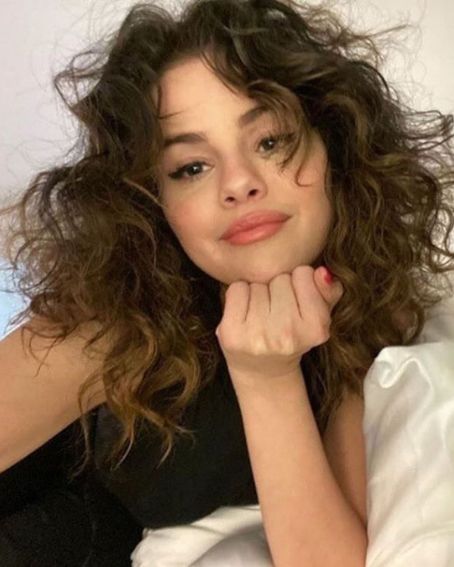 Your hair is pretty and deserves to be flaunted, let the hair down and styles it with a curling iron. Let the curls hang freely over the face. The best part is it can recreate very easy.
You Might Also Like: