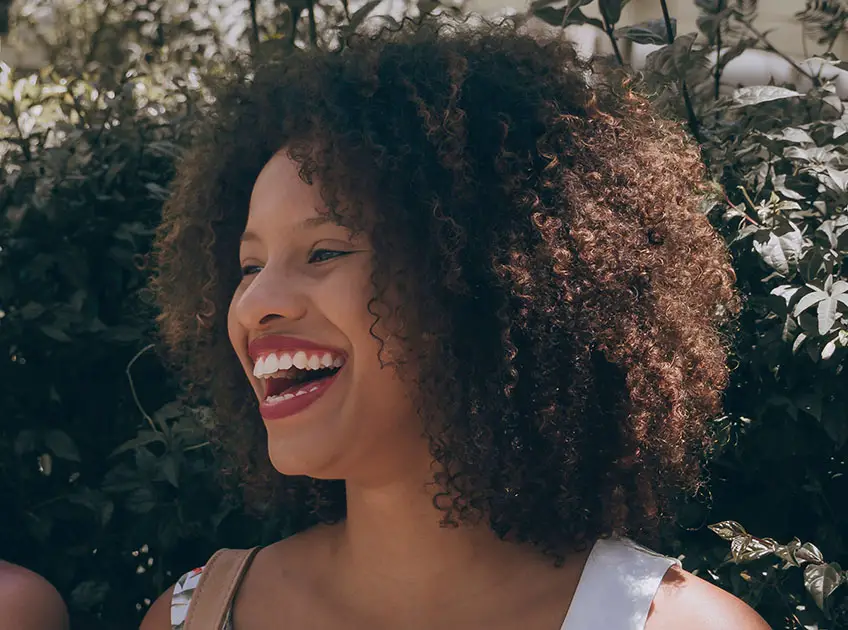 Do you like shiny, straight hair but rather have a head full of gorgeous kinky black hair that isn't naturally straight? Although you love your natural black hair but wanted to straighten it for a while then you can do it with no worries as long as you do it safely.
In order to give your Afro-American hair, a sleek and straightened look, you will need to find and choose a perfect flat iron. This article will make your job easy as it suggests you some best flat iron for straightening your glorious black hair.
Choosing A Right Flat Iron
Not all flat irons are one and the same. Only because it has two plates, just heats up, and claims to leave your hair shiny and smooth and protected doesn't mean that it's any good. This is true, especially in the case of type 4c hair. The black natural hair may look like it requires a lot of heat to straighten it up, but an inappropriate tool can fry your coils permanently.
No matter you occasionally get a silk press or regularly heat style your hair, using the right flat iron is just predominantly important to protect your curls from heat. It is optimum to pick and use flat irons that are specially designed to straighten 4c hair effectively.
6 Best Flat Iron For 4C Hair
1. Ghd Classic Styler 1 Inch Styler
GHD is a well-renowned brand and the Classic styler is one of the best addition to their products chain. This flat irons's plate is thin which works great for thick natural hair as it lets you focus on a small section at once. The aluminum added to the ceramic plate of this flat iron will reduce frizz if your hair is naturally dry. Having universal voltage and plate guard, this fantastic flat iron is perfect for travelers.
2. Enso Tools 1.25" Medium Flat Iron
When silk pressing your natural curly type 4c hair, then Enzo medium flat iron works best. Because this flat iron is ceramic plated rather than coated it provides a uniform heat distribution. Even distribution of heat leads to less time passing over the same strand of hair. When you don't have to go through the same section, again and again, you reduce the risk of heat damage as a result.
3. Osir Professional And Digital Nano-titanium Wet And Dry Flat Iron
This powerful flat iron of OSIR Professional is budget friendly and best suited for type 4c hair. The nano-titanium plates of this flat iron are specially designed to straighten dense, kinky hair with no damage done. The temperature control is also easier to navigate so that you don't end up frying your hair follicles accidentally.
4. Babyliss Pro Nano Titanium Ultra Thin Flat Iron
Designed with amazing quality, this flat iron comprises all the key features that we seek in a styling tool to straighten tenacious frizzy hair. The titanium plates on this straightener leave your hair shiny and sleek in one go. As this flat iron is very lightweight and thin, it can get close to the root to provide a smooth finish. Additionally, this flat iron has an infrared emission technology which help transfer heat energy to each hair strand for straightening more precisely. It ensures that your beloved strands don't get burnt of damage due to high heat and fights frizz off your natural curly hair.
5. EAP Heat Ceramic Flat Iron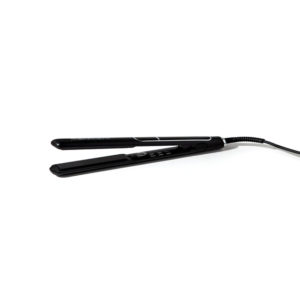 In order to have super shiny and smooth roots that look like your hair just got a silk press, then invest in this amazing ceramic flat iron. It has three layers of ceramic in it so that it evenly distributes Far Infrared (FIR) heat that assists in eliminating unnecessary frizzing.
6. Paul Mitchell Neuro Smooth Flat Iron
This small yet powerful flat iron is lightweight enough to straighten your thick, coarse black hair easily. The titanium plates of this straightener will flatten your hair in one single pass, no matter how curled your hair is, so you won't mess up your tresses with heat damage. Additionally, its smart sense microchip detects when your hair becomes too hot while straightening, and it will lower the temperature automatically.
[ Read: 7 Best Flat Irons For Black Hair ]
Final Reflections
On a closing note, if you're the one having a pretty natural kinky curly type 4c hair and love to style your black hair straightened or flattened, it is ideal to opt for a perfect flat iron. The above suggested best flat irons or straighteners helps you to transform your Afro American hair into the lustrous glossy straightened hair that you wish for.
You Might Also Like: