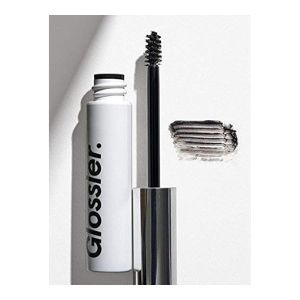 Eyebrows can enhance the overall look of the face, and when they are styled with high-quality eyebrow pomade, they get even better. Out of so many grooming products, eyebrow pomades are known to add shape, volume, and hold to the brows, giving them a defined look. Using eyebrow pomade is the new fad and people look for different brands that are affordable and give good results.
Glossier Boy Brow Review
Glossier products have always been popular as their outcome is outstanding. Talking about Glossier Boy Brow, they help make brows just the way you want them. At the same time, the use of high-grade ingredients makes it more reliable. However, Glossier products being a bit pricey, are not easy to afford by all. It is the reason people often look for similar for Glossier Boy Brow.
We have selected the best Glossier Boy Brow similar that will give similar (often better) results for a fraction of the price. Now you can create stunning eyebrows without causing a hole in your pocket.
Ingredients
For all those who want to create groomed and fluffy eyebrows instantly, Glossier Boy Brow is their go-to product. The creamy formulation of this amazing product helps to thicken and shape the eyebrows. At the same time, the eyebrows do not look stiff or flaky and stay brushable.
The key ingredients of Glossier Boy Brow include the following-
Beeswax and Carnauba Wax- Hold eyebrows in a place and do not let them become stiff.
Oleic acid- Conditions and moisturizes the hair.
Lecithin- It is an emollient and fatty substance that binds the different ingredients together to deliver smoothness, shine, and texture to the brows.
Soluble collagen- It plumps and strengthens the hairs of the eyebrows.
Sodium hyaluronate- It is a form of hyaluronic acid that adds volume to the hair and keeps them hydrated.
Pros
Consists of high-grade ingredients that do not compromise the quality of hair.
It has a small wand that eases an even and smooth application of Glossier Boy Brow.
Comes in four tinted shades- brown, auburn, black, and blonde. You also get a clear shade that helps shape and hold the brows without tint.
Cons
Glossier Boy Brow is popular, but many products give similar results at a lesser price. It is the reason why people often look for alternatives for Glossier Boy Brow.
We have listed the top five affordable and trusted alternatives if you are also looking for some reliable Glossier Boy Brow similar. They all help make the brows look groomed, shaped, and well textured. The best part is they all come with wants for easy and smooth application.

5 Best Similar Glossier Boy Brow Products
1. Anastasia Beverly Hills – Tinted Brow Gel
Features a lightweight, colorless formula that delivers flexible hold that lasts
The brush deposits just the right amount of product, so you can apply with control
The formula holds hairs in place without a stiff feel
Dries down completely clear without leaving any residue
2. NYX PROFESSIONAL MAKEUP Control Freak Eyebrow Gel
Clear, universal gel to line, fill, shape and set any brow look.
Comfortable, all-day wear that defines, separates and enhances the natural curl of lashes.
Vegan, non-sticky brow defining formula.
3. Maybelline Total Temptation Eyebrow Definer Pencil
Easily fill and shape brows for a filled, softly defined brows.
Teardrop tip ideal for outlining and filling brows.
Fluffy spoolie softly blends for natural-looking brows.
4. Covergirl Easy Breezy Brow Setting Gel
A clear brow gel that tames, sets, and holds brows for up to 24 hours.
Infused with argan oil and biotin to give a nourishing touch for your beautiful brows.
Comes with a small applicator designed to sculpt and shape even the finest hairs.
5. Gentlehomme Mens Eyebrow Pencil Black
Easily define, shape and enhance your eyebrows or beard for a natural look.
Double-headed design features a light and soft brush so you can naturally shape and brush your eyebrows at any time.
Consists of durable, long lasting, waterproof, smudge proof and sweat proof formula.