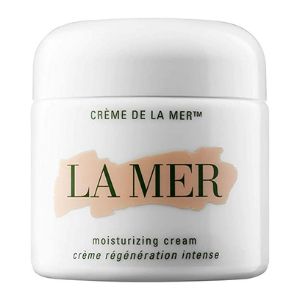 When we talk about some of the most luxurious skincare products, the Crème de la Mer holds a significant place. There are plenty of reasons to include La Mer cream in the vanity bags and make it a beauty staple. Out of many, one of the most convincing is a blend of science-backed hydration-boosting ingredients. Additionally, La Mer cream lives up to the hype as big celebrities and influencers have them in their beauty cabinet.
Even though it holds a long-time status of being an excellent skin-nourishing elixir in the realm of face creams, there are many Le Mer similar to enjoy at a reasonable price without compromising on the quality.
La Mer face cream performs 
Transforms skin and soothes sensitivities.
Alleviates the driest of complexions
Nourishes and hydrates all skin types
But the good thing is you can find some amazing La Mer similar that can help achieve the same result as La Mer would.
La Mer face cream Ingredients
There are multiple skin nourishing ingredients in La Mer face cream that help to hydrate the skin and bring a glow. The major ingredients of La Mer with their function-
Algae, also called seaweed extract- It consists of highly concentrated amounts of vitamins and minerals extracted from seawater that are delivered to the skin to make it healthier. It regulates the skin's oil production and decreases acne-causing bacteria. At the same time, it smoothes the fine lines, calms inflammation, diminishes hyperpigmentation, and moisturizes the skin.
Petroleum and Glycerin- These are the two MVP hydrating staples that deeply moisturize the skin. While petroleum is an emollient and prevents moisture loss from the skin, glycerine is a humectant and pulls water into the skin. Petrolatum also forms a physical barrier on the skin and protects it from damage from harsh temperature, pollution, and other skin-damaging external factors.
Mineral Oil- It is the moisturizing prowess of La Mer skincare products that have the ability to lock the hydration into the skin. Also, it softens the skin.
Lime tea extracts- It is a fermented, antioxidant-rich ingredient that neutralizes free radicals and works as an anti-aging ingredient. It also helps in skin renewal and repair.
Pros
It consists of natural ingredients like algae extract¸ glycerine, petrolatum, and mineral oil that nourish the skin deeply.
It locks the hydration in the skin, ensuring it stays healthy and supple.
This face cream is suitable for all skin types and does wonders in improving dry skin conditions.
It helps to reduce aging marks and other skin issues by delivering essential vitamins and minerals.
Cons
La Mer skincare products are so expensive that it is not easy for all to afford.
It is one of the reasons why people often look for La Mer similar that can please the skin in the same way and deliver the goodness of natural ingredients.
5 Best Similar La Mer Products
1. ELEMIS Pro-Collagen Marine Cream Ultra-Rich
Ultra rich moisturizer formulated with anti-aging marine algae and emollient Cocoa Butter to quench skin's thirst.
Clinically proven to keep the skin moisturized for up to 24 hours.
The major ingredients are Padina Pavonica- brown algae, chlorella- a green microalgae and cocoa- a rich source of fatty Acids and antioxidants.
2. ZO SKIN HEALTH Growth Factor Serum
Anti-aging serum that helps to reduce the appearance of expression lines, fine lines and wrinkles.
Minimizes irritation and supports skin health to keep it healthy and supple
Strengthen the protective barrier of skin and restores hydration
3. Neocutis Lumière Firm Illuminating and Tightening Eye Cream
Consists Growth Factors, Proprietary Peptides, Sodium Hyaluronate, Caffeine, Bisabolol, Glycyrrhetinic Acid, Glycerin and Vitamin C.
It is an illuminating and tightening eye cream that reduces the appearance of fine lines and wrinkles.
Makes skin healthier and more youthful.
4. Revision Skincare Revox 7
Targets the appearance of 7 types of expression lines with clinical levels of seven different peptides.
Softens the look of expression lines around eyes, forehead and mouth.
Helps in achieving youthful-looking skin without compromising skin's long-term health.
5. ZO SKIN HEALTH Exfoliating Polish
Magnesium crystals deliver the benefits of exfoliation.
Polishes skin instantly to restore smoother texture and healthy glow.
Removes dead skin cells to prevent clogged pores.