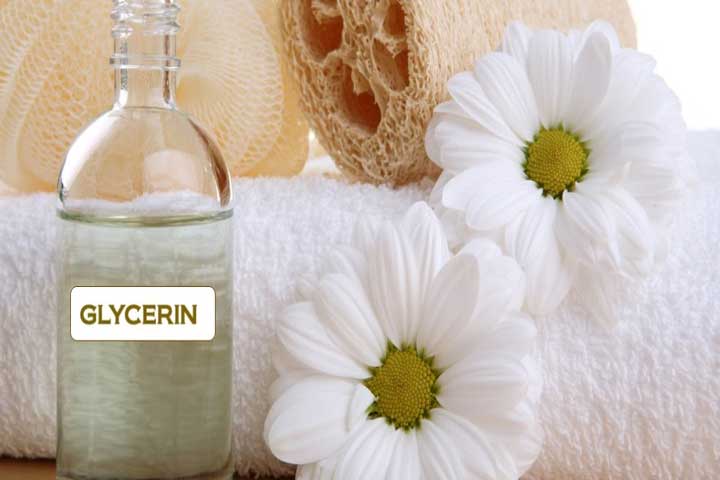 We all know what glycerin is right, but did you know that it has innumerable benefits which can result in healthy looking you? We are sure that you would greatly benefit from these uses of glycerine. If you fall under the category of people who don't really know what glycerin is, then let us help you out.
Glycerin is an alcohol based liquid product which is made out of vegetable oils or propylene alcohol. It is a colorless and thick liquid which turns into a gummy paste when freezed. Also called glycerol, it is used as an ingredient in a number of skin treatment remedies as well as cosmetic products. While using glycerin remember that it can be dissolved in water and alcohol but never in oil. On the other hand, you can dissolve almost anything, including oil, in glycerin.
Ok, with that information in your hand, let's get down to the real purpose of this post.
Benefits Of Using Glycerin
1.Cell Maturation
Having an oily skin combined with different skin problems can be a nightmare for anyone! Here is the best way to resolve it. Just apply some glycerin all over your oily skin and let it work on your cell maturation. This will help you in getting rid of all the unwanted oily skin problems.
2.Water Retention
The importance of drinking water cannot be emphasized enough. Just as your body needs adequate water, your skin needs it too to maintain a balance along with the moisture. Glycerin can be used to ensure that your skin retains enough water. This is possible because of two reasons –  firstly because of its humectants properties and secondly its hygroscopic characteristics which absorbs water from the air and diverts it towards your skin.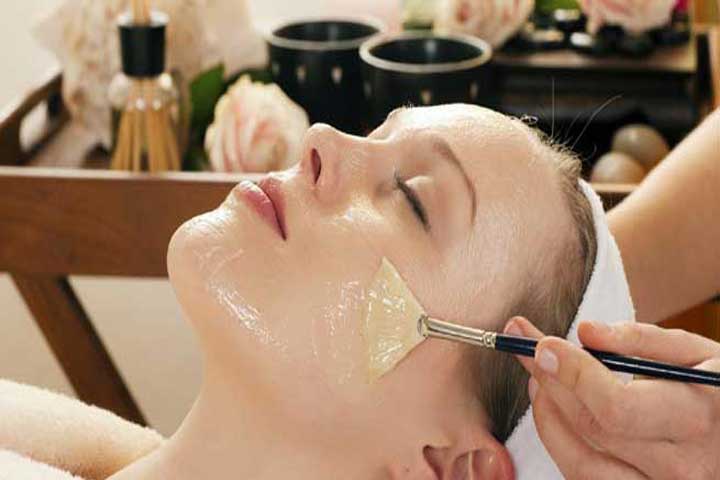 3. As A Moisturizing Agent
We hope moisturizing your skin is part of your daily ritual and if it is not, then you better start doing it if you don't want to spoil your skin. Rather than spending a bomb on store bought moisturizers, try this DIY remedy using rose water and glycerin.
Mix some rose water and glycerin together and apply it on your face before you are off to sleep. This will hydrate your skin and ensure that skin absorbs the moisturizer.
4. Dandruff Problems
If you thought that glycerin is useful only for your face and skin, then you are mistaken. Whether you are suffering from dandruff problems, split ends or dry hair, glycerin is your solution for all. Add some essential oil to glycerin and let its anti-fungal properties work its magic on your itchy and flaky scalp.
You can also use it as leave-in conditioner to make your hair smooth and soft.
5. Cracked Heels
How many times have you ditched your favorite pair of heels in order to hide those ugly cracked heels? Too many times to count, right? Well, it's time to stop hiding and instead start fixing those cracked heels. Two easy steps and you can say goodbye to this problem forever.
First step is to wash your feet thoroughly and pat them dry. The next step is to apply glycerin and leave it overnight. That's it!
6. Acne And Pimple Remedy
Follow this simple recipe to remove those nasty acne and acne scars. In a bowl, add half a tablespoon of borax powder and camphor, one tablespoon of glycerin and a cup of distilled water. Mix it all together until it forms a paste.
Apply this paste on your face and wash it off with lukewarm water after sometime. Later, wash your face once again with cold water.
7. Skin Lightening
Here is a homemade remedy for you to try out if you are looking at ways to lighten your skin and remove dark spots, freckles, pigmentation, etc. Make sure you apply this mixture before you go to sleep and leave it overnight.
Take equal quantities of rose water, glycerin and lemon juice. A regular use of this mixture will result in flawless and fair skin.
8. As A Cleanser
Just as it's an effective moisturizer, glycerin is great to use as a cleanser also when combined with milk. You can use this for your face, hands and feet. You will need to mix 3 tablespoons of milk and 1 teaspoon of glycerin. Now just go ahead and apply it wherever required.
9. Exfoliate Your Skin
Exfoliating your skin is an important as it will clear your skin's pores and remove all the dead skin. Prepare this natural remedy the next time you want to exfoliate your skin. Take 1 tablespoon of glycerin, 2 tablespoons each of honey and milk and some oatmeal. First mix all the ingredients except for the oatmeal. Once all the three ingredients are mixed together, add the oatmeal.
Now gently exfoliate your skin using this thick paste. Use it regularly to keep your skin supple and strong.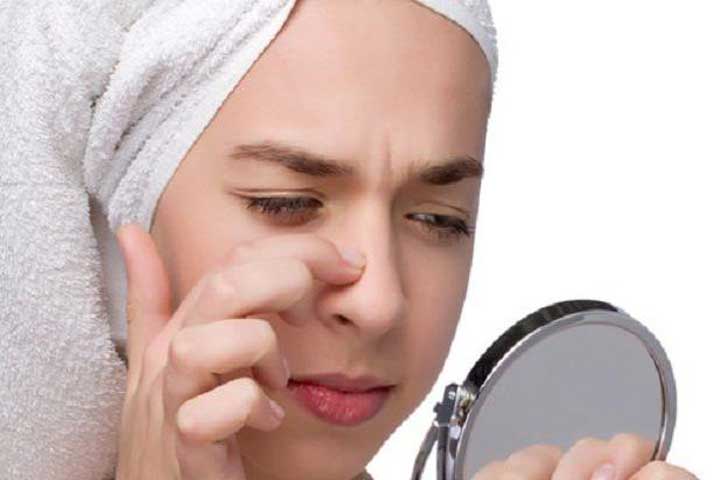 10. Blackheads/Whiteheads
We all go through an endless attack of blackheads and whiteheads on our skin and it's a torture to get them removed. We have a glycerin induced face pack for you which can remove these blackheads and whiteheads painlessly.
To make this face pack you would need multanimitti, glycerin and almond powder. Apply the pack on your face and leave it for 30 minutes. Make sure you gently scrub the pack while removing it.
You can also buy products like soaps, body lotions, face packs, shampoos, conditioners, etc., which have glycerin content in it. The best part about glycerin is that it suits every skin type and very rarely people find it difficult to tolerate it. All this makes it a sought after product while looking for natural skin treatment or beauty care remedies.
You Might Also Like: