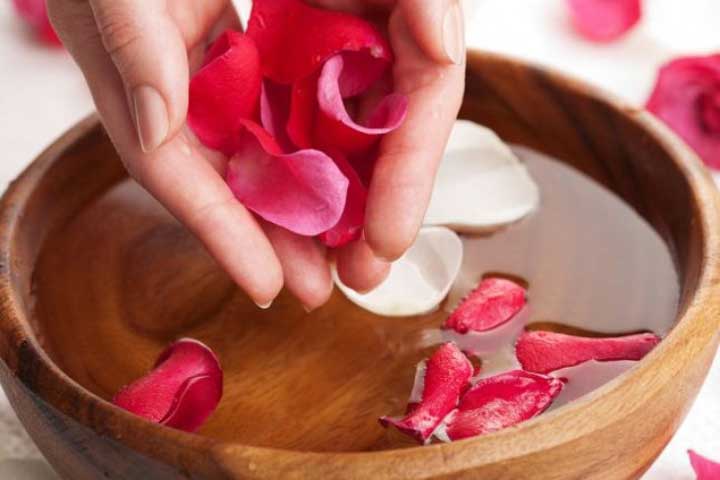 Roses are red, violets are blue, try rose water and look all new. This might give you a giggle, but that is how rose water has been redefining beauty ever since. With its numerous health benefits, rose water is considered an exceptionally versatile beauty product and is a part of most beauty regime nowadays.
Not just restricted to India, rose water is a widely used product all around the globe. With Egyptian popularizing it from the ancient times, most established beauty based companies have incorporated the use of rose water in their beauty products. Cleopatra, the Goddess of beauty too has been known for using rose water in her beauty regime. So why keep ourselves deprived from using this magic potion, lets all get rosy! (pun intended)
BeautyEpic is here with the benefits of using rose water in your daily regime and help you look flamboyant with every passing day. Lets get reading!
10 Benefits Of Using Rose Water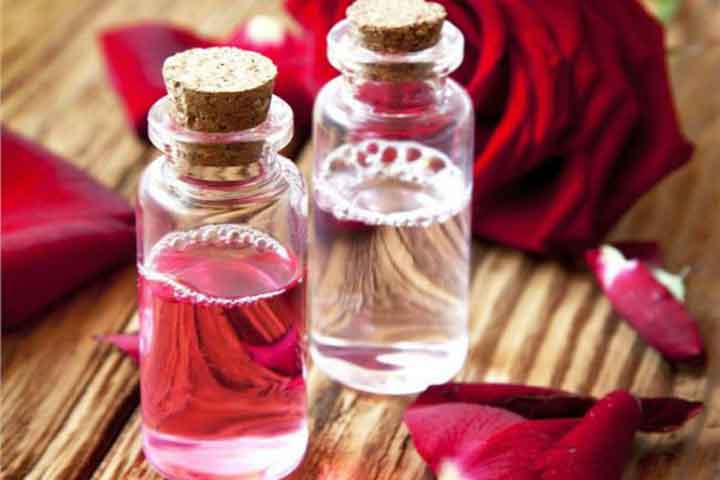 Rose water balances the skin's pH and controls excess oil. This prevents the pores from clogging and rejuvenates the skin.
Rose water is a natural anti-inflammatory product that can be used to treat allergic rashes, to reduce redness of irritated skin, to avoid pimples and acne, and to treat dermatitis to a certain extent. It has deep cleansing properties and removes all the dirt accumulated on the layer of the skin.
Rose water has revitalizing, hydrating and moisturizing properties that enhances the skin and keeps it fresh.
Rose water can be used as an anti bacterial solution to heal wounds, cuts and scars naturally.
Rose water has many antioxidant properties that helps in regenerating skin tissues and strengthening skin cells. It exfoliates the skin thus making your skin glow at all times.
With similar properties of an astringent, Rose water is a very good toner and can be used post bleaching to reduce any adverse effect. It is good to use post facial steam for better results.
Rose water is not just good for skin but also works wonderful as a mood enhancer. The aroma of roses have a soothing and long lasting effect. It reduces anxiety, stress and promotes well being.
Rose water is good for hair care too. It revitalizes the scalp and reduces dandruff. It is also effective in reducing the dryness from the scalp.
Rose water is great for anti- aging and can gradually increase the elasticity of the skin. This helps in keeping the skin tight and make you look you
Rose water is good as eye-drops too. It helps in relaxing the eyes as well.
Now that you are aware of the benefits, let us tell you how well you can use rose water.
8 Impeccable Uses Of Rose Water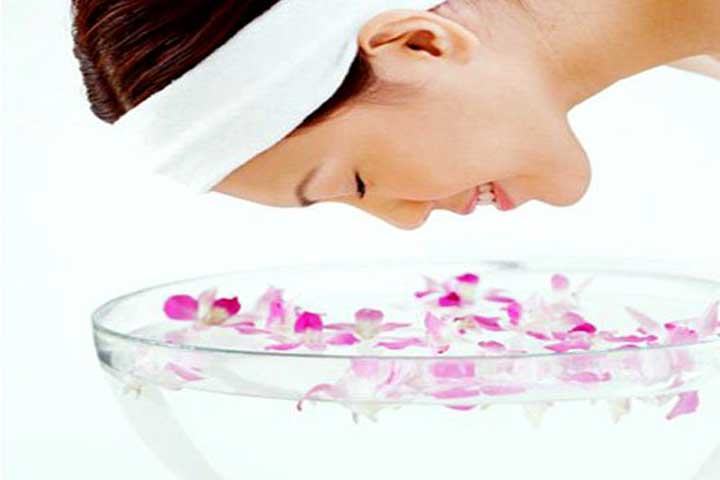 Rose water can be used in numerous ways. We all might be using it to exfoliate our skin but these uses are definitely going to be a shocker! Have a look.
1. As A Face Spray
Rose water mixed with lemon juice , can be a great face spray and can keep the skin hydrated all day long. All you need to do is mix 4 tablespoons of rose water and add two table spoons of lemon juice. Stir it well and put them into a spray bottle. Mix it well before you spray and spritz it whenever you need.
2. As A Hair Spray
So if you have dry and frizzy hair, then rose water is the answer to all your concerns. Mix equal parts of rose water and glycerin and stir it well. Take some amount of it and soak some cotton balls to apply it to your scalp. Massage gently. Rest of the liquid can be transferred into a spray bottle and can be sprayed on during the course of the day. This will keep your hair hydrated and avoid dryness.
3. As A Toner and Cleanser
Wash your face with a mild face wash and pat it dry. Take a table spoon of glycerin and add a few drops of rose water to it and apply it all over your face and neck. This helps in toning and cleansing the facial tissue and helps revitalize facial pores.
4. As A Conditioner
Post shampooing, rinse your hair with some rose water. Apply it on your scalp and on strands of hair. Keep it for 15 minutes and then wash it. It will smoothen your hair and make it all silky.
5. For Reducing Dark Circles
It is such a relief if we can use a natural product like the rose water to get rid of those dark circles. Use some chilled rose water and dab some cotton balls into it. Apply it evenly around the eye and massage it well. This will help reducing the puffiness and redness of the eye and eventually reduce dark circles.
6. As A Make-up Remover
Cosmetic to remove cosmetic is not very enticing to many. So for all those ladies who want to do it naturally , here is a great way to remove all that make-up in one go. Add 2-3 teaspoons of coconut oil in some rose water. Mix it well and dab some cotton balls into it. Dab them around your face and neck and within a few minutes all that make-up will be gone. Wash your face with some cold water and you can have say bye to your second skin.
7. As A Shower Gel
Take some glycerin, argan oil, Vitamin-E oil and rose water. Mix them in equal parts and refrigerate for 4-5 hours. This mixture would turn gel-like which can be used as a shower gel. Its aromatic effect would soothe your nervous system and you can enjoy your bath
 8. As A De-Tanning Cream
Rose water is widely used by many beauty brands in their de-tan products. But if you are among the ones who are skeptical using these cosmetics, well we have a home remedy for you. Take 2 tablespoons of gram floor and add 1 tablespoon of rose water and 1 tablespoon of lemon juice. Make a smooth paste and rub gently around your face and neck. Keep it for 15 minutes and wash it when dry. You will see amazing results in a week.
Well, you all must be in love with the rose water by now and must be rushing to get one. But before you do so, always ensure that you buy 100% rose water extract sans the chemicals to avoid any skin allergy.
Best Rose Water Sprays to Refresh and Calm Skin
You Might Also Like: