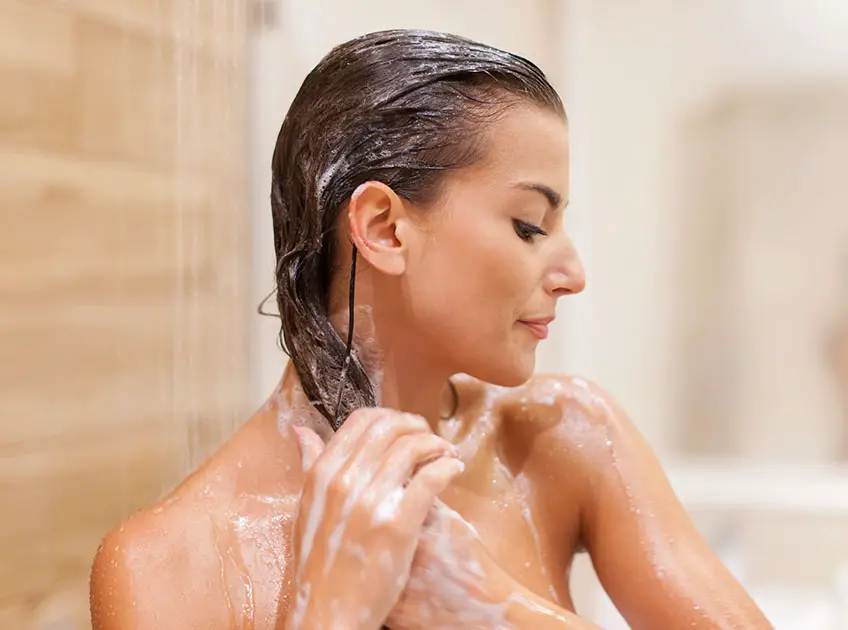 Everyone loves a natural way of boosting their hair health. The shampoos and other hair care products available at the store, claim to be effective but do more harm in the long run. Hence people are increasingly looking for natural alternatives and apple cider vinegar is one such product. Besides its numerous health benefits, it is advantageous for the hair too. Let us see how?
Benefits of Apple Cider Vinegar Hair Rinse
Apple cider vinegar is known for its anti-bacterial and anti-fungal characteristics. Here are the benefits of rinsing hair with it:
Fights dandruff
Smoothens and seals the hair cuticles, and the enzymes in it make the hair appear glossy.
Prevents loss of color pigment.
Makes the hair bouncy and appear voluminous.
Prevents itchiness and flakes because it builds an acid mantle that maintains the pH balance and prevents unwanted frizz and breakage.
Removes dirt, grease and product build-ups which haven't been washed out of the scalp.
[ Recommended: Benefits of Using Apple Cider Vinegar for Hair ]
Apple Cider Vinegar Hair Rinse Recipe
Take 100 ml of apple cider vinegar in 500 ml of water and spray the mixture on the scalp. Dilution is needed to prevent the scalp from burning sensation.
Use your fingers through your hair, so the solution reaches the scalp.
Let it remain for 3-5 minutes before rinsing with cool water. Follow this with the use of a light conditioner.
Thoroughly rinse the hair to make sure all products are washed off completely including apple cider vinegar.
Things to remember while using apple cider vinegar for rinsing hair:
Those with dry hair should not use apple cider vinegar for rinsing hair.
If you have coloured your hair, use it not more than once a week.
You can use it twice a week if you have an oily scalp
Apple cider vinegar is a wonderful natural product and the best part is that you need not use it every day. But even with a few uses, you can experience the difference in your hair.
Recommended Topics: