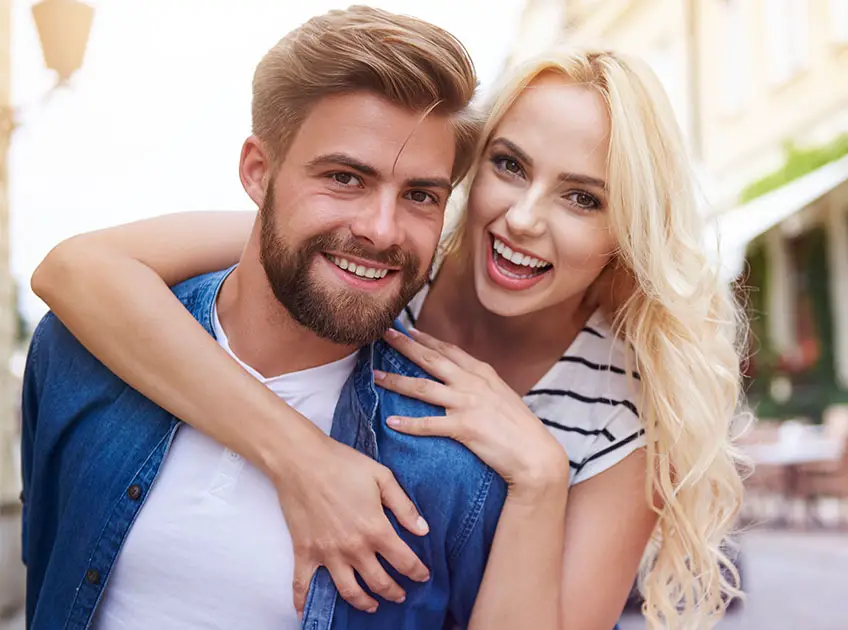 The 40s make you wiser and more confident. These can actually be your superpowers when it comes to dating. Dating in the 40s could be a lot more stable and fun than it was in your 20s or 30s.
Dating doesn't have to lead to a commitment necessarily but could surely lead to a lifelong friendship. Use your learnings wisely, your strengths bravely, and your decisions practically to find yourself the perfect companion.
Keep reading as we give you 15 bits of advice or tips for dating after 40.
15 Dos And Don'ts Of Dating After 40
Dos
1. Start with a clean slate
If you are in your 40s, likely you have already been in a relationship previously. Make sure you and your date have both moved on from previous relationships and heartbreaks and are ready to date. Ensure you enter the dating field with a clean slate.
2. Be clear about what you want
Before you start dating, make sure you know what exactly it is that you are looking for. Do you want to be fancy-free and have fun? Do you want to meet people and expand your social circle? Or are you looking for a soulmate, a long-term relationship, or even marriage? Know your priority and choose the people you will spend time and energy dating.
3. Take initiative
One of the good things about being in your 40s is that you are more confident in a relationship. If you like someone, make the first move to invite them out for a date. The worst that can happen is that you will be refused. That's not such a bad thing. It's just a name off your list. But if you make the first move, you just might impress the other person with your frankness.
4. Try new things
Although some people become rigid in their ways and choices in their 40s, be different. Be open to trying new things with your date. Maybe they will spark your interest in something new, and you may gain a new-found hobby or passion. Also, try to initiate new things you have not done or experienced before. It's great to enjoy the evening discovering new things together. It could even help you form a great bond.
Maybe you never played golf, and your date would like to take you golfing. Go for it. You could also take a salsa class together or attend a live show. Try things that you wouldn't do otherwise. Be open to new ideas and adventures.
5. Be honest about family
Make sure you inform your date if you have children or live with your parents. Be honest and clear to your potential partner so that they don't find out later and think you lied. It also helps the other person figure out where you stand and how far you are looking to go with them.
6. Be patient
The right one will come along soon. If you are on a dating app and have been on some dates that did not work out for you, don't lose hope. Analyze what is going wrong, and try to find a way around it. Whether it is you making the wrong choice or the other person walking away, the creases can always be ironed out with some introspection.
7. Understand first-date chemistry
The first date may seem perfect, and you may feel totally drawn towards each other, but lust often plays games with our minds. It may seem so perfect that you wouldn't think twice inviting them up to the apartment for a nightcap. But remember, people always put on their best hats to create a first impression.
As perfect as it may seem, when you get to know the person for some more time, you might realize they make a good friend but are not someone you would want to have a long-term relationship with. Don't regret the first night, but next time, be wary before being bowled over on the first date.
8. Look for love
The 40s are a good time to be sensible about relationships and find love. If you are looking for one night stands, you may still have some maturing to do. Try to look for long-term relationships, whether it is love, a spouse, or even a lifelong friend. In all probability, jumping from person to person may eventually leave you alone and depressed.
Don'ts
1. Discussing previous relationships
Talking endlessly about your past relationships can be a real bummer. People dating in their 40s are not looking to be your agony aunt. If you want to be honest, mention if you have been in a previous relationship and stop there – do not go into detail. Focus more on your date and the new beginning and new experiences.
2. Using old photographs as your profile picture
We all want to look young, and so, we often put up old pictures from the good old days to impress people. We love to create a good first impression or receive compliments about how young and fresh we look. But if you are updating your profile, make sure you put a recent photograph, especially if you look slightly different now than you did in your 30s. Have a truthful online dating profile.
3. Dating someone who resembles your ex
We tend to look for our exes in a new partner. Memories of the good times and good qualities of your ex can often cloud your mind. Do not let your ex be the benchmark for the new people you date. Appreciate the new person for who they are.
4. Rushing to jump into bed
It is wise to take things gradually to the next level. If you find someone on a dating site or someone open to dating, it does not mean they are solely looking for a fling. Do not try to propose a nightcap on the first or even the first few dates. Trust us; this will win you some respect.
5. Going with a checklist
Of course, you may want to know about a new person, and you might even have certain criteria in mind, but do not go with a questionnaire. Don't interrogate your date. Keep an open mind and let the conversation flow from both sides. A person will open up automatically if you make them feel casual and comfortable. Remember, a date is not an interview.
6. Sticking to technology
You may have found someone on a dating app, and you both may have been texting and communicating regularly. Ask the other party out for a date. If they seem to avoid meeting you and communicating openly, you should disengage. You are looking for a companion, a friend, and a partner, not someone to pass your time texting random messages.
7. Getting stuck to your love language
People express love in various ways. Gifts, words, songs, physical touch are just a few of them. But not everyone's love language is the same as yours. Don't get caught up in "They didn't say they love me" or "They didn't compliment my new hairstyle." Understand and accept each other's love language. They are probably saying more than what you hear.
Before you start dating, do not forget the ground rules that we have shared. Dating after a long break can be quite exciting and romantic. Add a little zing to your social profile and embrace everything you have got. Good luck!
Image Credit: freepik
You Might Also Like: