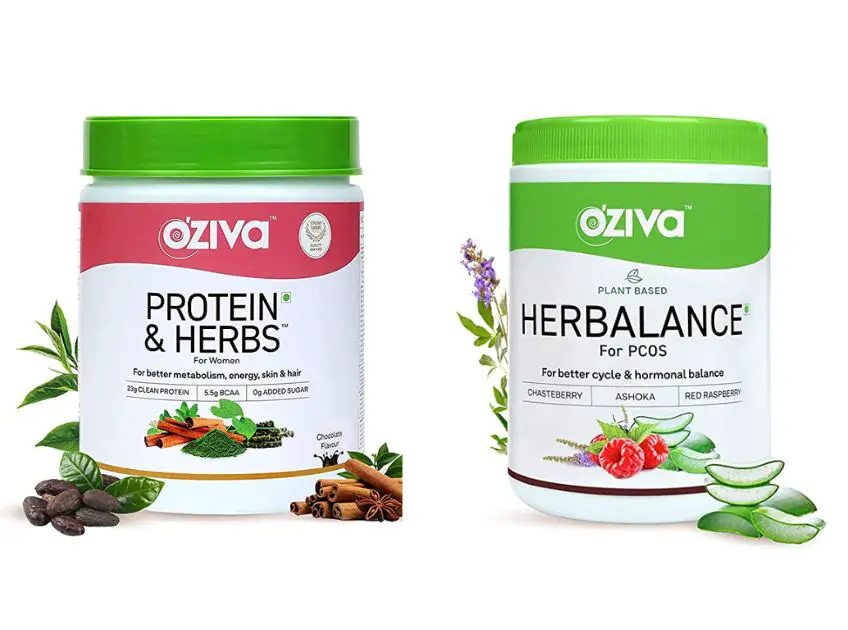 PCOS is a hormonal disorder common among women of reproductive age. Irregular menstrual periods, excessive bleeding, cramps, and abdominal pain are the major symptoms that women with PCOS have to face every month.
Apart from PCOS, women also suffer from different types of ailments that start in middle age, like decreased bone density, weakness, and anemia. It is the reason why furnishing the requirement of nutrition and maintaining hormonal balance in the body is very important. At the same time, PCOS management is also essential to improving fertility.
A number of medicines and health supplements are available in the market that maintains hormonal balance and upkeep the women's health. Among those products, today, we are reviewing Oziva Protein & Herbs and plant-based HerBalance for PCOS management that can combat the symptoms and make you live a fit and healthy life.
Product Review
Oziva Plant-Based HerBalance comprises a combination of plant-based whole foods that regulate hormonal balance. Once the hormones get regulated, all the related issues like the irregular menstrual cycle, prolonged menstrual periods, and other problems get resolved.
The best part about this product is there are no chemicals that can cause side effects. The herbal extracts from nature make it highly effective. Each ingredient is added thoughtfully that can maintain the hormonal balance and improve fertility.
Likewise, Oziva Protein & Herbs comprises the goodness of plant extracts that replenish the nutritional deficiencies in the body and help you become healthier and fitter. All the components in the product are formulated in a way that can help women feel fit and healthy, irrespective of age.
Since the major ingredients in both these products are completely herbal and plant-based, there are no side effects, making them useful for women of all ages.
Product Description
The special formulation of these products helps in-
Hormonal balance and PCOS management- The essence of Ayurveda in the products of regular hormones and the symptoms associated with their imbalance. It consists of Shatavari, Tulsi, and Curcumin, which are anti-inflammatory and loaded with antioxidants.
It supports hormonal balance and improves fertility.Ovulation, Fertility, and PCOS Management- It helps to fight off delayed periods in women by regulating the menstrual cycle and stimulating the ovulation process, thus increasing the chances of conceiving.
You can have Oziva Protein and Herbs for breakfast or post-workout. Just mix one scoop of powder with 200 ml of water. Stir well and enjoy the drink. For Oziva HerBalance, mix two scoops in 150 ml water and drink it. It gives better results when consumed mid-morning.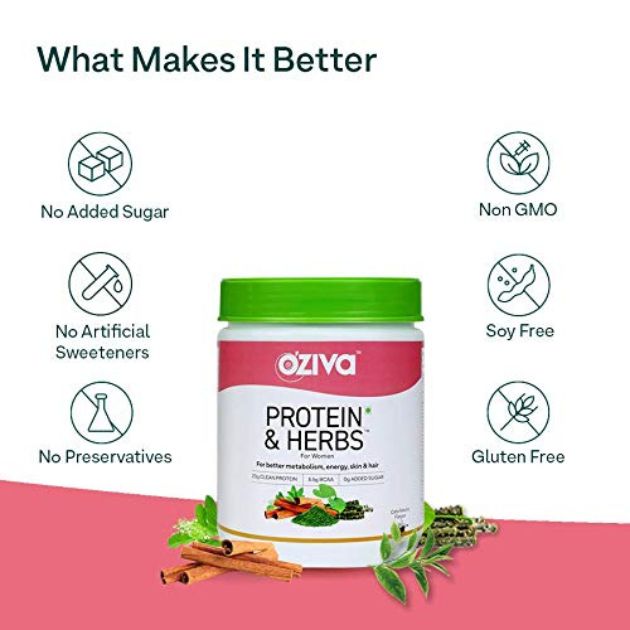 Nutrition Facts
The two major blends in PCOS drinks include-
Metabolism Blend- It consists of green tea, cinnamon, and flax seeds that help to boost immunity and upkeep the metabolism. The blend also helps to manage weight.
Hormonal Balance Blend- It comprises tulsi, Shatavari, and curcumin which are natural fertility boosters and stress alleviators.
Some other ingredients include the following-
Chasteberry- Improves Progesterone Levels, Reduces Facial Hair
Aloe vera- Helps Control Acne, Cleanses Skin
Raspberry- Strengthens & Tighten Muscles of Uterus, Regulates Menstrual Cycle
Gokhru- Stimulates Ovulation, Helps Reduce Cyst Formation
Ashoka- Anti-inflammatory, Boosts Estrogen Levels
What We Like
The best thing about Oziva HerBalance and Oziva Protein & Herbs is the presence of herbal extracts that work at their own pace and helps in controlling the issues from the root. Together they act as a revitalizing tonic for the female reproductive system.
Some symptoms that will reduce with its intake include-
PCOS
Menstrual cramps
Excessive weight gain
Facial hair
Weakness
Anemia
With hormonal balance, everything starts falling in its right place, and fertility will improve. For women facing problems in conceiving, an intake of Oziva Protein & Herbs and Oziva HerBalance have been highly effective. They give promising results.
Also, these products are free of gluten, soy, and artificial sweeteners, which makes them more promising. Also, they are certified clean by US CLP & certified vegan by the Vegan Society of the UK.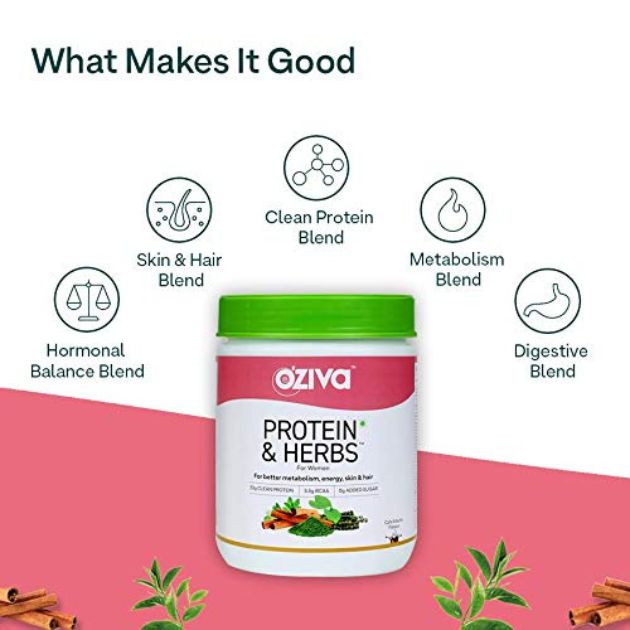 What We Don't Like
The results are not immediate. You need to be patient and take these products for at least two to three months regularly to see the difference in stamina, regularity in periods, and relief from abdominal pain and cramps.
How Much Does Oziva PCOS Drink Cost?
You can buy these Oziva PCOS drinks from their official website or from a reliable source like Amazon at their sale price.
Alternative Products
Swisse High Strength Cranberry for PCOS, PCOD & UTI – Click Here Know
L azal Plant Based Her Month for PCOS – Click Here Know
Gynoveda PCOS PCOD Ayurvedic Medicine For Delayed Periods, Acne, Weight Management, Facial Hair, Thyroid, Hormonal Imbalance, Natural Pregnancy – Click Here Know
Plantigo Vegan Plant PCOS Powder – Click Here Know
Bare Body Essentials PCOS Balance, 100% Herbal Capsules – Click Here Know
Conclusion
Women are the pillar of the family. If they are healthy and fit, other members of the family also stay healthy. Therefore it is important that women should take extra care of their health and fitness.
For middle-aged women relying only on food and fruits will not suffice the nutritional requirements. Likewise, for women with PCOS, medications are not sufficient to combat the issue.
Therefore, intake of plant-based supplements from some trusted brands like Oziva can help immensely.
Read More