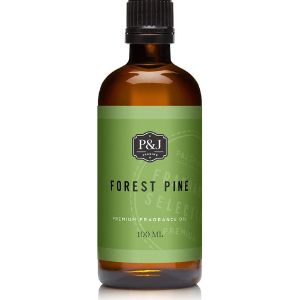 If you are a fan of luxury and high-end fragrance oils but can't afford them due to their high price, we have listed the most trusted and the best fragrance oil alternatives.
Fragrance oils are used for different purposes like making candles, in-room fresheners, air fresheners, household cleaners, etc., to give a pleasing scent. While there are many luxury brands that sell high-quality fragrance oils, you can find many alternatives that give similar results at a fraction of the price.
Before checking the best alternatives for fragrance oils, let's know everything about fragrance oils, including their benefits and how they are made.
What Is Fragrance Oil?
Fragrance oils are scented oils that are used to create certain products like scented candles, room sprays, vaporizers, air fresheners, household cleaners, and many more. They give a distinctive aroma, and when the products made with them are used, they spread a pleasing fragrance in the area.
Fragrance oils are safe for the body and often added to cosmetics, perfumes, soaps, shampoos, and lotions to give an enjoyable aroma to the skin and hair. Fragrance oils could be made with essential oils or synthetically. Generally, they are made with two or more essential oils combined in different ratios to create a distinctive aroma.
How Are Fragrance Oils Made?
Mostly the fragrance designers select essential oils that complement each other or other chemical compounds that are aromatic and blend well together. A particular ratio of these chemical compounds or essential oils is determined to create a blend that releases a pleasing fragrance.
Generally, fragrance oils are inspired by days- sunny, romantic, refreshing, uplifting, and so on. So, you can find fragrance oils with a definite feature or quality that will match the vibes or mood.
Ingredients Of Fragrance Oil
The major ingredients of fragrance oils consist of Absolutes, Alcohols, Aldehydes, Carrier Oils, Essential Oils, Esters, and Resins. Even though fragrance oils don't have the ability to uphold the same quality as Essential Oils, they still last their aroma longer. Fragrance oils could be either 100% synthetic or comprise essential oils.
What Are The Benefits Of Fragrance Oils?
Fragrance oils, being a blend of various aromatic compounds, can be used in different ways to spread a unique and distinctive aroma. They can be used to bring aroma to candles, room sprays, and even food. You can find scents of an ocean breeze, baby powder, tomatoes, mountain rain, or clean laundry in fragrance oils that are never found in essential oils.
Since luxurious and high-end fragrance oils are expensive and not easily affordable, we have come up with affordable alternatives to them so that you can use them without any second thoughts.
5 Best Similar Fragrance Oil Products
1. Forest Pine Fragrance Oil – Premium Grade Scented Oil
Comes with an easy dispensing euro dropper.
It can be used in home and car diffusion, diluted in body care formulations, candle & soap manufacturing,
homemade cleaning products, and existing unscented products.
Highly concentrated, Phthalate free, enhanced formulations for use in the home and topical applications.
Vegan, cruelty-free, and gluten-free.
2. Patchouli Saffron – Premium Grade Fragrance Oils
Consists of an earthy sweet, spicy floral type with top notes of bergamot and white lily, middle notes of green clover, violet, rose, cinnamon, clove, and saffron, with patchouli, tonka bean, and vanilla base note.
Formulated to be suitable for creating your own candles, soaps, air freshener spray, skin and hair care formulations, cleaning products, for use in home aroma diffusers, scented dryer sheets, freshen a drawer, potpourri, freshen carpets, massage/body oil, sugar scrubs, and many more.
Comes with a black polypropylene ribbed cap and tamper evident ring with a dropper insert.
It is suitable for external use only and should not be used undiluted.
3. Essential Oils Set – Top 6 Organic Blends For Diffusers
Suitable for home care, candle making, fragrance, aromatherapy, and humidifiers.
Consists of 6 blends of Peppermint, Tea Tree, Lavender, Eucalyptus, Lemongrass, and Orange.
The oils are steam distilled to preserve the fragrance four times longer.
4. Our Own Candle Company Fragrance Oil, Orange Creamsicle
Delivers a delicious warm smell that is bound to remind you of a freshly poured Orange Creamsicle float.
Formulated for those who love to make their own candles
Designed for diffusers.
Rich, complex & long-lasting scents which are gluten, paraben, and cruelty-free.
5. Good Essential 30ml Oils – Orange Fragrance Oil
Premium grade orange fragrance oil that provides the highest quality fragrance.
Comes bottled with a durable amber glass bottle for easy dispensing.
Suitable for perfumes, air fresheners, homemade lotions, cleaning products, aromatherapy, soap making, candle making, bath bombs, potpourri, reed diffusers, and so much more!
You Might Also Like: