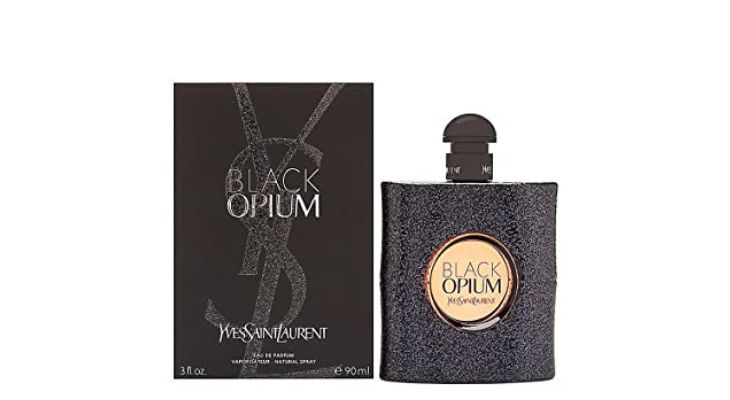 Rihanna's Fenty Beauty Perfume is the cult favorite of many and is always in high demand. Once Rihanna discontinued this perfume, its rising popularity and huge demand compelled her to restock it.
From the fragrance to the performance, everything about Fenty Beauty Perfume is stunning. However, one thing that restrains people from buying it is the high price. Due to the hefty price tag, people, especially perfume lovers, find it hard to afford.
If your pocket also does not allow Fenty Beauty Perfume, do not worry, as we have some great Fenty Beauty Perfume alterniatives that will fit your beauty budget.
Even though finding the exact alterniative for perfumes is not possible, as each one of them features a unique blend of notes, we can still find some similar perfumes.
Here we have listed some good alternatives to Fenty Beauty Perfume that will make you feel good. Even if they do not smell like Fenty Beauty Perfume, they will give you the similar feminine and bold feeling that Fenty Beauty Perfume gives.
Before checking the alterniatives for Fenty Beauty Perfume, let us find out what makes this perfume one of a kind.
Fenty Eau De Perfume Review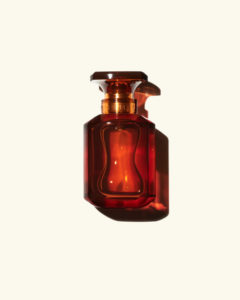 The captivating aroma of magnolia, musk, tangerine, blueberry, Bulgarian rose absolute, geranium, and patchouli makes Fenty Beauty Perfume extremely pleasing.
Offering a unique scent that blends well with the skin gives you a unique personality. It should not come as a surprise if people stop you from asking what scent you are wearing.
Coming in a tawny-colored bottle, this scent is neither too feminine nor too masculine. Moreover, the right bottle size makes it easily fit in your palm so that you can easily spritz it whenever required.
As soon as you spray it, the mist of Fenty Beauty Perfume envelopes you like a soft, pillowy cloud. The scent pulls you in even more with its sensual blend of magnolia and musk, as well as delicious notes of tangerine, blueberry, Bulgarian rose absolute, geranium and patchouli.
Interestingly, this perfume is one of those that remind you of a beautiful memory.
Pros
Highly pleasing aroma
The scent is both girly and manly
The scent is not overpowering
Blends effortlessly into the personality
Cons
It is expensive
The scent wears off after a few hours
Require regular sprays to let it stay all through the day
5 Best Fenty Eau De Perfume Alternatives
1. Yves Saint Laurent Eau De Parfum Spray for Women, Black Opium
A perfect feminine perfume, Black Opium from Yves Saint Laurent, needs no introduction. It is one of the highly addictive feminine fragrances known for its popular intoxicating scent.
It is a fascinating and seductively intoxicating scent.
The opening notes of adrenaline-rich coffee and the sweet sensuality of vanilla recline into the softness of white flowers for a modern, young, and vibrant interpretation of addiction
Balanced by fresh notes of orange blossom and pear and enhanced by woody tones of patchouli
It is long-wearing and keeps you fragrant all through the day.
[ Read: 5 Best Similar Black Opium Perfume Products ]
2. Armani My Way Eau de Parfum Spray for Women
Some perfumes are known for their pleasing smell, and My Way Perfume from Armani is one of them. It is a mesmerizing perfume for women featuring citrus, a floral fragrance for today's modern women.
It is a floral-woody perfume consisting of sourced ingredients from around the globe.
Bergamot meets orange blossom from Egypt in a luminous, sparkling start, with an amplified bright floral bouquet of tuberose and the soft scent of jasmine from India as the beating heart.
Vibrant cedarwood from Virginia meets a sensual vanilla scent from Madagascar and white musk to sign the composition.
Encircled by a golden ring and stamped with the Giorgio Armani signature makes it more compelling.
3. Marc Jacobs Women's Daisy by Marc Jacobs Eau So Fresh Eau De Toilette Spray
Marc Jacob has offered multiple perfumes for women, and this is one of them. Its refreshing and seductive fragrance can be used as an alternative to Fenty Beauty Perfume.
It begins with fruity notes of grapefruit, raspberry & pear
The heart is enhanced with floral notes of violet, rose, apple blossom & jasmine
Extremely fresh & irresistible fragrance for women
Features elegant, sophisticated, feminine, and sensual aroma
4. Ariana Grande Sweet Like Candy Eau de Parfum
Playful at heart and wrapped in decadent desire, Ariana Grande Sweet Like Candy Eau de Parfum is a good substitute for Fenty Beauty perfume. It is inspired by Ariana's seductively sweet, fun, and sexy personality.
Fragrance notes- Top notes consist of the freshness of Crispy Pear, Pink Grapefruit, and sparkling Juicy Raspberry.
Middle notes consist of a plush bouquet of Soft Muguet and Rose Buds in a velvety bloom of creamy Vanilla Orchid.
Base notes have the sexy fragrance of creamy musk, blonde woods, and addictive marshmallow accord.
It comes in a highlighted faceted gem-like shape designed bottle making it look dynamic.
[ Read: 5 Best Similar Ariana Grande Perfume Products ]
5. Prada Candy by Prada for Women 2.7 oz Eau de Parfum Spray
Prada has offered many perfumes, and Candy by Prada is perfect for women. The feminine scent of this product is provocative, sophisticated, and extraordinary. The brand offered its first fragrances at its boutiques in 2003 and immediately seduced many perfume lovers with the exciting scents focusing on one single note – Violet, Orange Flower, or Tuberose.
A fine veil of musks involves benzoin's timeless and caramel notes, revealing an irreverent combination that defies the conventional.
The silky and velvety musk texture brings a sophisticated and elegant character to the fragrance.
An overdose of Lao benzoin notes, warm, sweet, and balmy, evoking honey with a delicate aroma of vanilla
A chord is a delicious caramel, cheerfully feminine, and sweetly addictive.
You Might Also Like: