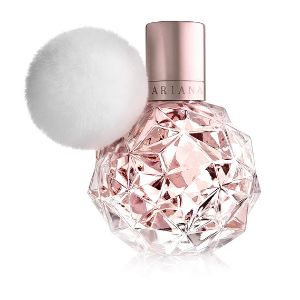 Ariana Grande perfumes are loved by women of all ages. The ultra-feminine fragrance and beautifully crafted designs of bottles make everyone go gaga about them. Her fragrance line has some of the most amazing perfumes of the time, evoking sophistication, grace, and elegance.
While some Ariana Grande perfumes are playful, some depict sensuality and luscious fragrance. The feminine florals and passionate spun of musk and woods add charm to her perfumes. No wonder once you have Ariana Grande perfumes, you will find yourself addicted to them.
Even though there are many reasons to splurge on Arians Grande perfumes, there is just one downside that restrains women from buying them, and it's the high price. If you are also a fan of Ariana Grande perfume and looking for some affordable alternatives to Ariana Grande perfumes, we have the best options for you.
We have listed the five best, and closest Ariana Grande alternatives that will smell a lot closer to the real thing and could be yours without digging a hole in your pocket. But before checking them, let's find out what makes Ariana Grande perfumes so popular and demanding among women.

Ariana Grande Perfumes
Playful, confident, sensual, bold, and beautiful are some terms that describe Ariana Grande perfumes perfectly. With stunning notes of vibrant florals, refreshing fruits, and sensual musk, her perfumes are always in huge demand.
Let's check out some of the best perfumes from Ariana Grande and their alternatives-
1. Ari- It is Araina's one of the best-selling perfumes of all time. Coming in a beautiful diamond-shaped bottle, it grabs all the eyes.
Top: The fragrance opens with the mouthwatering freshness of Crispy Pear, Pink Grapefruit, and sparkling Juicy Raspberry.
Heart: The ultra-feminine heart blossoms with a plush bouquet of Soft Muguet and Rose Buds in a velvety bloom of creamy Vanilla Orchid.
Drydown: The sexy fragrance is a sophisticated blend of Creamy Musk and Blonde Woods and an addictive touch of marshmallow.
2. Thank You, Next- Optimistically outspoken and playful yet cool, this perfume from Ariana Grande delivers a velvety musk fragrance in which macaroon sugar adds playful femininity. It is perfect for women who are confident and full of attitude with a hint of sweetness and a warm heart.
Top: juicy notes of sparkling white pear and wild raspberry.
Middle: the heart of creamy coconut and delicate pink rose petals.
Down: Divine velvety musk infuses classic Ari sass, and macaroon sugar adds playful femininity.
3. Cloud- Inspiring, dreamy and playful defines Cloud by Ariana Grande. It is an addictive scent that makes one feel seductive and sensual.
Top: Dreamy blend of alluring lavender blossom, forbidden juicy pear, and mouthwatering bergamot.
Middle: Whipped touch of crème de coconut, indulgent praline, and exotic vanilla orchid.
Down: Sensual musks and creamy woods add a cashmere-like feel.
4. Sweet Like Candy- Depicting playfulness and sensuality at the same time, this perfume is perfect for bringing ultra-feminine vibes to your personality.
Top: Luscious burst of sugar-frosted Blackberry and juicy Italian bergamot.
Middle: Velvety layers of Crème de Cassis.
Down: Fluffy marshmallow and sexy vanilla blend.
5. Moonlight- It is a perfect scent for confident, inspiring, and uplifting women. Delivering luminosity like moonlight, this perfume is perfect for everyday wear.
Top: Sparkling rich black currant.
Middle: Ultra-feminine fluffy marshmallow
Down: Fresh Peony that makes the perfume captivating.
Pros
Each perfume is pleasing in its own way.
Suitable for day and night wear.
Made with high-quality ingredients.
Cons
Ariana Grande perfumes are expensive and not easily affordable by all.
Therefore we have come up with some great alternatives for Ariana Grande perfume that will cost you a fraction of the price and give if not exact but the same scent.
5 Best Similar Ariana Grande Perfume Products
1. Women's Perfume By Elizabeth Taylor, White Diamonds
Floral perfume that captures Elizabeth's star quality – radiant, glamorous and beautiful delivering endless brilliance of a rare jewel.
Consists of notes of lily, tuberose and sandalwood that evoked glamour and sophistication.
Soft blend of florals including narcisse, gardenia and lilies with refreshingly crisp green notes produce this dazzling fragrance.
2. Interplay Extrait 30ML ( Alexandria Fragrances )Extrait De Parfum, Long Lasting , Day or Night Time
Features a hint of sweetness enveloped by notes of almond, amber, and spice.
While Cloud is more playful and youthful, the polished sweetness of almond gives a mature feel to this perfume.
Slight hints of white florals and fruitiness make it sweeter.
All notes, including the woody base notes are pleasant and quite subtle, making it neither too feminine nor too masculine.
3. Zara Mimosa Cloud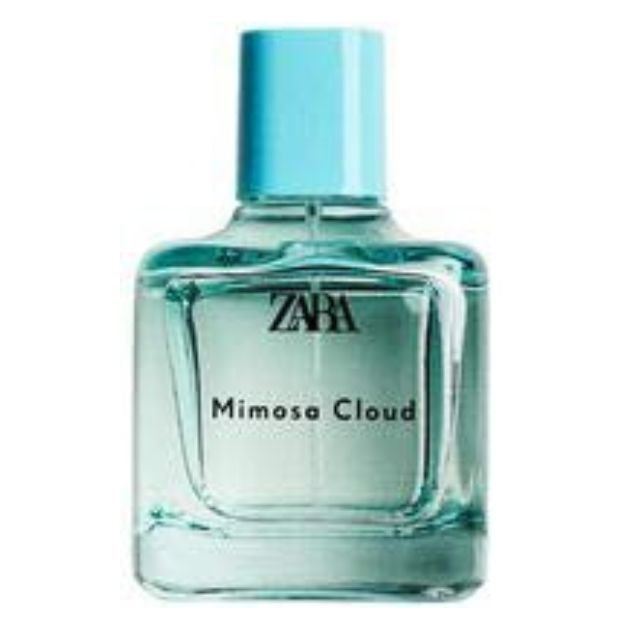 With the hints of pistachio, mimosa and ambroxan, it seems the closest alternatives for Ariana Grande Cloud.
Features bright, modern and cozy fragrance with warm and tropical hints of coconut.
Consists of definite notes of mimosa and a nutty pistachio scent that lingers after dry down.
Soft and sweet scent which is same in longevity and sillage like Cloud.
4. Elizabeth Taylor PASSION Perfume For Women
Sensual, romantic and elegant perfume, reflecting the dashing personality of iconic star.
It has a long-lasting fragrance perfect for day or evening.
Top 3 fragrance notes include coriander, gardenia and lily of the valley
Top notes of Jasmine, Rose, Ylang Ylang & Lily of the Valley; a heart of spice and musk; a base of Indian Sandalwood, Cedarwood & Incense
5. Guess Bella Vita Eau De Parfum Edp Spray Perfume For Women
Fruity Floral Oriental perfume suitable for day and evening.
Top – Italian Bergamot, Cassis, Black Cherry.
Mid – Jasmine, Hypnotic Tuberose, Vanilla Orchid
Base – Amber Wood, Tonka Bean, Praline, Fluffy Musk.
You Might Also Like: