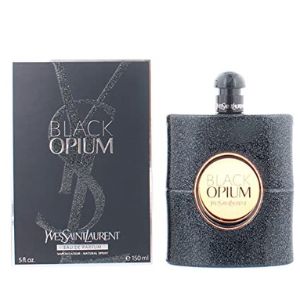 For every fragrance lover, perfume alternatives have revolutionized their fragrance-buying habits. Smelling almost similar to the real thing and coming at a fraction of the price, the perfume alternatives are a blessing in disguise. It holds true mostly for people who love high-end luxury perfumes but can't afford to buy them. However, one thing that you need to beware of is knowing the difference between affordable and expensive perfumes and what works as a real alternatives.
In this category, we have come up with Black Opium Perfume alternatives that will stun you with their scent. If you can buy $100+ Black Opium Perfume, go for it; but for all those looking for a cost-effective option, we have the best alternatives for Black Opium Perfume.
Before checking them, let's find out what makes Black Opium Perfume so popular and what its notes are.

Ingredients
Perfume lovers love lining up their beauty counter with a variety of perfumes. While some work well while going to a party, some are good for everyday wear. Even if you have a lot of them, surely one perfume would be your favorite that you can't resist on special days. If it is Black Opium Perfume, but you find it hard to afford again, alternatives to it will help.
Since Black Opium Perfume is your favorite, it means you enjoy sweet and spicy notes of coffee, vanilla, and bright florals. People are obsessed with spicy gourmand scent as it depicts sensuality and elegance at the same time.
While the rich coffee top note makes it sensual, the warm vanilla brings cozy and softness to the scent. Florals are add-ons, making the scent even better. The scent is complex, and so is its hefty price. Luckily, there are great alternatives for Black Opium Perfume that gives a similar fragrance without breaking your bank.
The following are the notes of Black Opium Perfume-
Top notes- Pear, Pink Pepper, and Orange Blossom
Middle notes- Coffee, Jasmine, Bitter Almond, and Licorice
Base notes- Vanilla, Patchouli, Cedar, and Cashmere Wood
The major ingredients of Black Opium Perfume include alcohol, water, butyl methoxydibenzoylmethane, benzyl salicylate, benzyl benzoate, benzyl alcohol, hexyl cinnamal, limonene, linalool, amyl cinnamal, geraniol, citronellol, hydroxycitronellal, cinnamyl alcohol, methyl anthranilate, citral, and coumarin.
Pros
Pleasing everyday fragrance for men and women.
Consists of opening notes of adrenaline-rich coffee and sweet vanilla
The innocence of white flowers brings exoticness to the scent
Belongs to a warm and spicy family of fragrances
Cons
Black Opium Perfume comes with a hefty price tag which is not easily affordable by all.
5 Best Similar Black Opium Perfume Products
1. Victoria's Secret Very Sexy Night 3.4oz Eau De Parfum
Notes of black plum, velvet woods, and luscious apple make it very pleasing.
It is the most concentrated, pure version of the fragrance from Victoria Secret.
Belongs to the category of Floral Warm scents.
Suitable for everyday and party wear.
2. Pleasures By Estee Lauder For Women. Eau De Parfum Spray
Consists of shimmering floral blends of Lilies, White Peonies and Jasmine, all tingling with the rare essence of exotic Baie Rose.
Top Notes: White Lily, Violet Leaves, Green Accents
Middle Notes: Black Lilac, White Peony, Karo-Karounde Blossoms, Baie Rose, Pink Rose, Jasmine
Base Notes: Sandalwood, Patchouli
3. Perfect Scents Fragrances | Inspired by Giorgio Armani's Armani Code
Made with the finest fragrance oils and ingredients from around the world and crafted and evaluated by Master Perfumers in the US & UK.
Consists of notes of Mediterranean sea salt, iced mandarin, and black peppercorn that are balanced with rich spices.
Glowing amber and leather finish the scent with subtle strength, perfect for any occasion.
Cruelty-free and vegan.
4. Hybrid & Company Savannah Cologne for Men Eau De Toilette Natural Spray Masculine Scent
Masculine fragrance, recommended for casual and romantic wear.
Composition that leaves a fresh trail in its wake that's both powerful and noble.
Consists of top notes of pepper and Calabrian bergamot, followed by a menagerie of heart notes made up of patchouli, geranium, vetiver, lavender, pink pepper, Sichuan pepper, and elemi.
Warm and woody base consists of cedar, labdanum, and ambroxan.
5. Nautica Voyage Eau De Toilette For Men – Fresh, Romantic, Fruity Scent
Woody, Aquatic Notes of Apple, Water Lotus, Cedarwood, and Musk – Ideal for Day Wear
Fresh and salty sea breeze that carries romantic scents of coastal herbs and woods.
It can be worn casually or formally.
The fruity and fresh scent gives you a unique personality.
You Might Also Like: