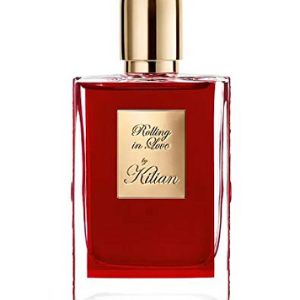 We understand that spending $100+ on perfumes is not everyone's cup of tea. Therefore here we are with some great perfume alternatives that will give you similar fragrances without digging a hole in your pocket.
These affordable alternatives to luxury perfumes are hand-picked comparing their expensive counterparts so that you can get your hands on them without any second thoughts. But, before checking them, let's know a few basics about perfumes like perfume notes and why some perfumes are expensive and some affordable.
Why Are Some Perfumes So Much More Expensive Than Others?
The amount and quality of essential oil in a perfume determines its price. If a perfume has essential oil and less alcohol, it would be pricy and long-lasting. It is because alcohol has the tendency to evaporate, thereby leaving the fragrance quickly and staying on the skin for a shorter time.
Apart from this, the origin and rarity of the ingredients are other factors that drive the price. If rare and unusual flowers or musks are used in designing or formulating the perfume, it will cost you more.
Perfumes have the tendency to create an aura around you. It gives vibes and personality to any character. It is why brands make specific perfumes for office wear, party wear, and casual wear, just like our clothes. Different notes give different aromas to the perfumes.
What Are Perfume Notes?
Ingredients that make a perfume are called its notes. They are the soul of perfumes, just like musical notes are of a song. When different notes are combined in different ways or ratios, they create a pleasing scent.
Notes are categorized into- top notes, heart or middle notes, and down or base notes. They are also called fragrance pyramids. A careful selection of notes or blends forms perfume accord, which is the basic character of a fragrance. Top notes are of higher volatility; that is, they evaporate faster, while the heart and base notes are long-lasting.
As you open the bottle of scent, top notes touch the skin first. As the initial burst starts fading, the heart notes kick in, forming the essence of the perfume. Base notes last longest and are generally the fragrance you remember most.
Perfume notes are characterized as floral, fresh, fruity, spice, wood, musk, and so on, based on their ingredients and sharpness.
5 Best Similar Perfume Products
1. Katy Perry Killer Queen For Women 3.4 Oz Eau De Parfum Spray
If you love Viktor & Rolf's Flower Bomb but find it hard to afford it, check out Katy Perry's Killer Queen, which shares an almost identical fragrance due to some same notes. It makes Katy Perry's Killer Queen the best perfume alternatives for Flower Bomb from Victor Rolf.
Floral fruity fragrance for contemporary women.
Intense, sweet, savory, sophisticated & intoxicating.
Top notes of wild berries, dark plum & bergamot accords.
Heart notes of red flower (Celosia), Sambac jasmine & rainbow plumeria.
Base notes of cashmere patchouli & liquid praline.
2. Pacifica Moon Perfume – Cherry Perfume Spray Women
We all love Ariana Grande Cloud, but the hefty price tag holds up back from buying it. If you are also in the same boat, worry not, as we have a perfect perfume alternatives for it- Pacifica Moon Perfume.
Contains notes of pink rose, patchouli, and sandalwood that impart a stunning scent to this perfume, making it similar to Cloud.
Plenty of sandalwood and patchouli gives extra sweetness to this perfume.
It is sweet, creamy, and has a nice gourmand quality.
Feels refreshing, stays longer, and is suitable for all skin types.
3. Pleasures By Estee Lauder For Women. Eau De Parfum Spray
For Black Opium lovers who can't afford $100+ on scents, Pleasures By Estee Lauder will be a great alternative. The sensual fragrance of this perfume alternatives makes it suitable for all beauty budgets.
Consists of shimmering floral blends of Lilies, White Peonies and Jasmine, all tingling with the rare essence of exotic Baie Rose.
Top Notes: White Lily, Violet Leaves, Green Accents
Middle Notes: Black Lilac, White Peony, Karo-Karounde Blossoms, Baie Rose, Pink Rose, Jasmine
Base Notes: Sandalwood, Patchouli
4. The Body Shop White Musk Eau De Toilette Perfume
Glossier is an iconic perfume brand, and Glossier You is one of the most popular scents from it. But, we know you are here because you are looking for perfume alternatives for some luxurious and high-end brands like Glossier. So, here we are with The Body Shop White Musk Eau De Toilette Perfume that will work perfectly in place of Glossier You.
This special scent from Body Shop has a musky smell and gives sweeter and mysterious vibes than Glossier You.
Notes include – amber notes, rose, jasmine, and warm spice.
When applied to the skin, it dries down to smell even better, so give it some time if you're trying it out.
It is paraben free, cruelty-free, and vegan and lasts throughout the day.
5. Dossier's Woody Sandalwood for Le Labo's Santal 33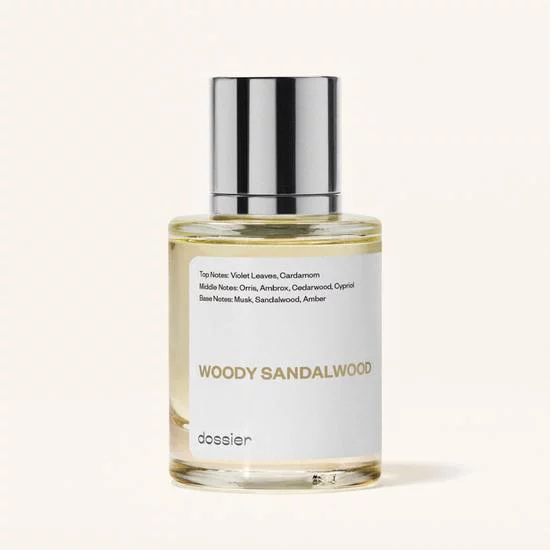 Another luxurious perfume brand is Le Labo's Santal 33, which comes with a hefty price tag. Dossier's Woody Sandalwood makes a perfect perfume alternatives for this luxurious brand that comprises similar notes. While the original contains violet accord, cardamom, iris, ambrox, cedarwood, leather, and sandalwood, Dossies has notes of cardamom, orris, ambrox, and cedarwood, cypress, musk, sandalwood, and amber, giving it neck to neck fight.
You Might Also Like: