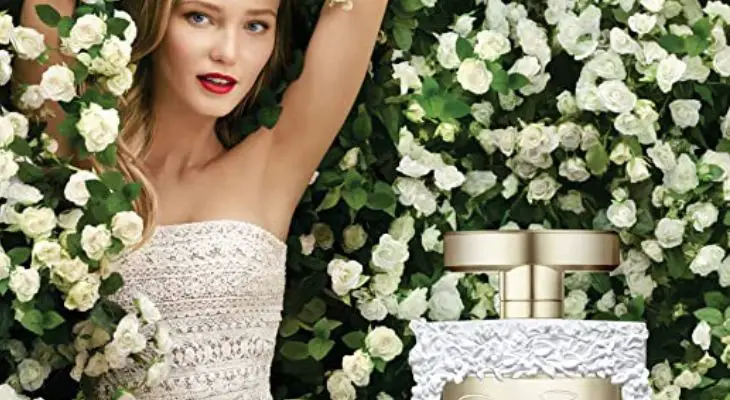 One of the popular fragrances from Parfums de Marly, Delina, is the cult favorite of many. Whether we talk about its exquisite notes or pleasing aroma, everything about this fragrance is ultimate.
The blend of rose, lychee, rhubarb, and more gives a soothing rose aroma. It is a high-end perfume that smells great and is known for its longevity.
Despite being always in demand and having excellent reviews, people often look for Delina Perfume alterniatives. The reason behind this is the high price that compels everyone to look for alternatives.
Not everyone's beauty budget is high enough to splurge on a perfume that costs over $300. Fortunately, many alterniatives of Delina Perfume smell equally well and are available at a reasonable price.
We have listed the five best Delina Perfume alterniatives, but before checking them, let's find out what makes Delina Perfumes so exquisite and demanding.
Delina Perfume alterniative

People rave about Delina Perfume, and for good reasons. From smelling divine to making you feel lush and luxurious, this perfume has everything to go gaga about.
Once you start wearing the Delina Perfume, you not only get a lot of compliments, but people may stop you from asking which scent you are wearing. That's the beauty of Delina Perfume, making you the center of attraction just for the smell.
Apart from great smell and longevity, the bottle's design is a plus point for Delina Perfume. It is unique and looks amazing.
Notes of Delina Perfume:
Floral accords are dominated by Turkish rose, lily of the valley, and peony top notes consisting of rhubarb and lychee, that makes it fresh and fruity.
Vanilla accentuates the sensuality of the composition at the base.
It is a rose-based perfume and feminine. You can wear it irrespective of the season, but it smells great in spring, summer, and autumn. It is neither too intense nor too timid, so you can wear it daily without issues.
Pros
Suitable for all-day wear
Not overpowering
Very summerish and girlish
Cons
It is expensive
Often stays out of stock
Rhubarb gives a sour aroma that many people won't like
5 Delina Perfume Alternatives
1. Very Good Girl 30 ml Eau de Parfum

It could be one of the good alternatives to Delina Perfume as they both have many similarities. The notes of litchi rose, vanilla, and vetiver give them a close resemblance. Even though it is not a very close alterniative to Delina Perfume, it can work as a good substitute.
Features a fruitier aroma wherein red currant adds tartness
Rose smell is less prominent in this perfume
It is one of the most concentrated formulas due to the 10% to 20% perfume oils an Eau de perfume contains.
It stays for 7 to 8 hours.
2. Lady Diana 30ML ( Alexandria Fragrances ) Extrait De Parfum

It is another long-lasting, day or night-time perfume from Alexandria. Since it is inspired by Delina Perfume, we can say that it is the closest similar to it. Also, it matches Delina Perfume in many ways.
Longevity and sillage are great, like Delina Perfume
Notes consist of floral and fruitiness due to rose and rhubarb
Comes in an attractive bottle with a wooden cap
Available in three different sizes
3. Romance by Ralph Lauren for Women

Giving romantic vibes, Romance by Ralph Lauren is made exclusively for women. It is not an exact alterniative but a good substitute for Delina perfume. The sweet and loving vibes of this scent are what make it unique.
It is a scent of romantic love and intimate moments full of joy and happiness, with an endlessly positive aura
The notes of rose blend with citrusy oils give an unusual and unique aroma
Floral notes come from pellucid flowers of water lily, lily, and romantic white violet
The spicy notes of carnation and ginger refresh make it a little mysterious
It is a refined, flowery fragrance with a blend of fresh rose, ginger, marigold, violet, oak moss, and musk
4. Oscar De La Renta Bella Blanca Eau de Parfum Perfume Spray For Women

Inspired by nature's delight, this perfume features enchanting fragrances. From the sweetness of lychee to the floral breeze of pear swirl, everything makes this perfume one of a kind.
Top notes: Wet Freesia, Mid notes: Jasmine Sambac, and Base notes: Creamy Sandalwood
Suitable for evening wear
Longevity and sillage are excellent
5. Ariana Grande Cloud Eau de Parfum Spray

The uplifting scent of Ariana Grande Cloud Eau de Parfum Spray makes it popular and always on demand. It gives thoughtful and artistic vibes with expressions of positivity and happiness.
Opens with a dreamy blend of alluring lavender blossom, forbidden juicy Pear, and mouth-watering bergamot
The heart of the fragrance is a whipped touch of creme de coconut that consists of praline and exotic vanilla orchid
Musk's and creamy woods add seduction and sensuality to its fragrance
Top notes: lavender blossom juicy Pear bergamot
Dry down: sensual musk's creamy blond woods
You Might Also Like: