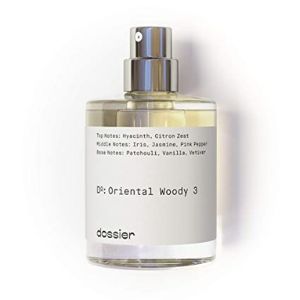 For all perfume lovers, Dossier is like a blessing in disguise. The brand has launched high-end perfumes alternatives to the market at a price one can easily afford. While most luxurious perfume brands like Tom Ford, Gucci, Chanel, Dior, etc., are out of the budget of the mainstream consumer, perfume alternatives from Dossier help to keep the sanity.
Compared to many popular luxury scents, a box of Dossier perfume alternatives will cost only a fraction of the money and gives a stunning aroma. So, if you are a perfume connoisseur, Dossier is your go-to brand to indulge in the goodness of perfume alternatives.
Perfume Dossier
Let's check out some of the best perfume alternatives by Dossier that have created a blow in the perfume industry.
Dossier believes that high-end luxury perfumes should be available and affordable for all. If you can't and don't want to spend too much on perfumes but want something luxurious, these Dossier perfume alternatives will help insanely.

5 Best Similar Perfume Dossier Products
1. Dossier's Woody Sandalwood – alternatives For Le Labo's Santal 33
It's no wonder that Le Labo's Santal 33 is one of the most popular and loved perfumes of all time. But, being out of budget compelled Dossier to bring its alternatives into the market. Launched with the name Dossier's Woody Sandalwood, it didn't take much time to get popularity among the mass. Eventually, it came into the mainstream and became the best alternative for the luxurious Le Labo's Santal 33.
Something that makes it similar to the high-end Le Labo's Santal is the presence of similar ingredients. While the original contains violet accord, cardamom, iris, ambrox, cedarwood, leather, and sandalwood, Dossier's $49 number features violet leaves, cardamom, orris, ambrox, cedarwood, cypress, musk, sandalwood, and amber, giving it neck to neck fight.
2. Dossier's Floral Marshmallow- alternatives For Kilian's Love, Don't Be Shy
One of the signature scents that hold the position of one of the most renowned and cult-favorite among people, Kilian's Love, Don't Be Shy, has now had a alternatives, Dossier's Floral Marshmallow, which is no less than the real thing. While the sweet aroma of Love, Don't Be Shy, keeps you hooked for long, Floral Marshmellow will linger around and make you feel good.
This amazing replica of luxury perfume is formulated with marshmallow, vanilla, and orange blossom alongside neroli, bergamot, honeysuckle, jasmine, orris, amber, vanilla, and musk- everything that makes you feel loved.
3. Dossier's Woody Sage- alternatives For Jo Malone London's Wood Sage & Sea Salt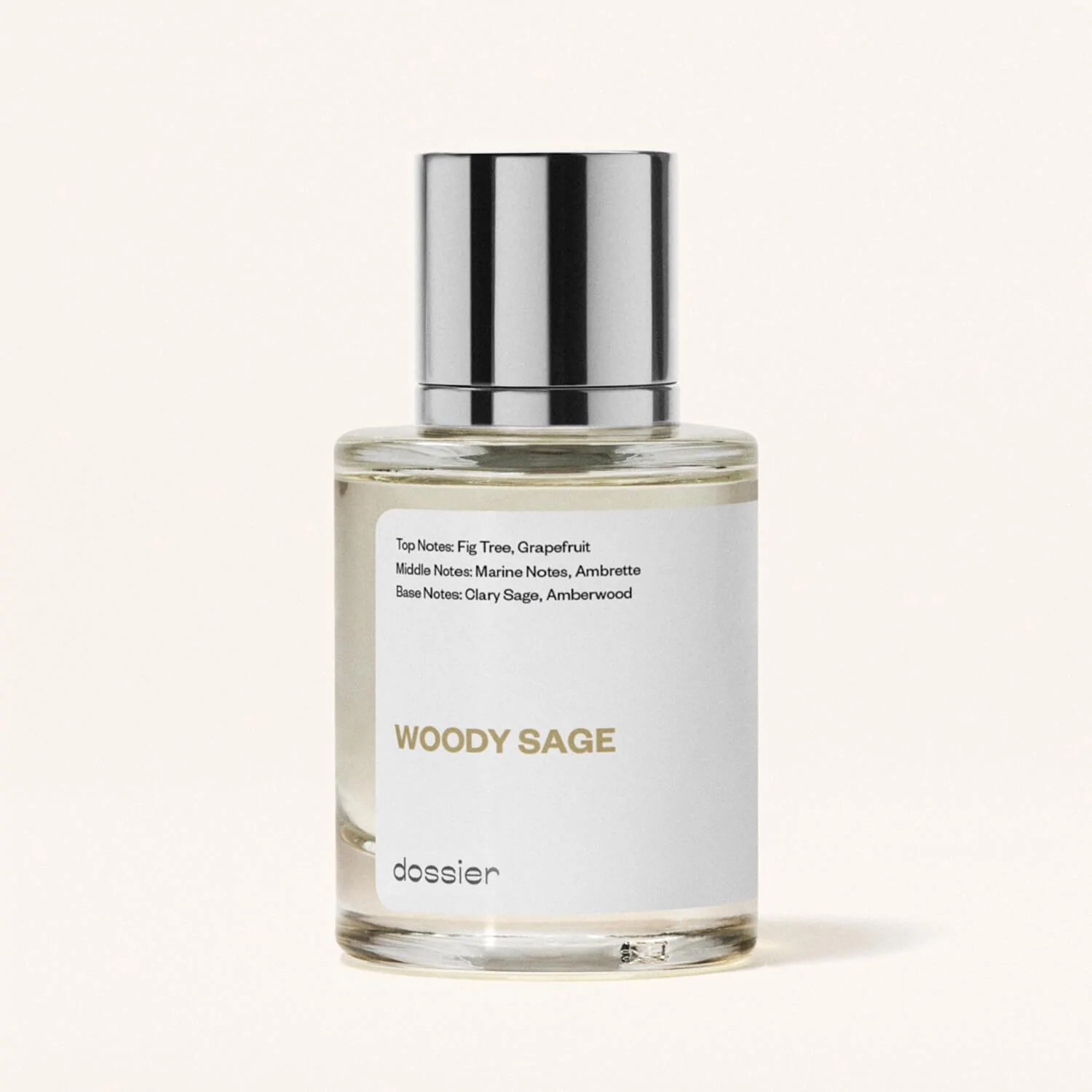 Inspired by the cliffside Cologne, Jo Malone London's Wood Sage & Sea Salt showers some ethereally dreamy thoughts with its salt-crusted, wind-whipped scent. If you are a fan of green and overly earthy aromas like Jo Malone London's Wood Sage & Sea Salt but can't afford to pay heftily on it, try Dossier Woody Sage.
Once this magic perfume hits your skin, it will feel creamy and rich enough to really ground it. All thanks to the amalgamation of ambrette seeds, sage, and sea salt that delivers the typical fragrance to Dossier Woody Sage. It uses mineral salty accord, calone fig tree, grapefruit, marine notes, ambrette, clary sage, and amber wood to impart the dreamy scent.
4. Dossier's Floral Grapefruit- alternatives For Chanel's Chance Eau Tendre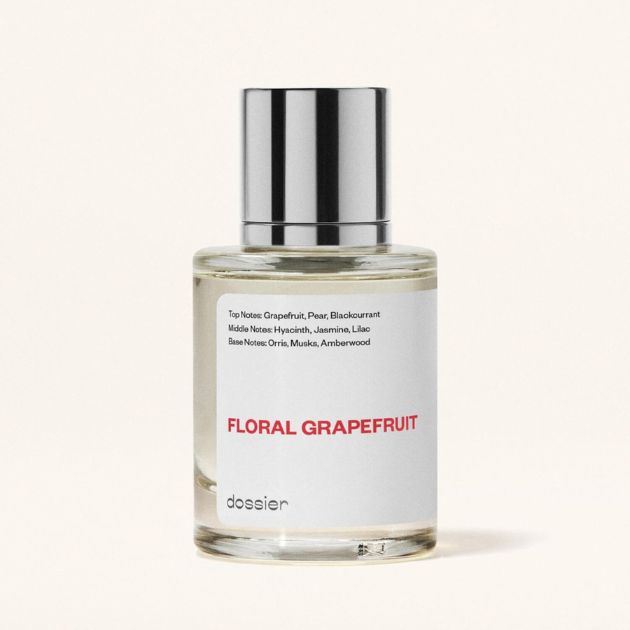 Chanel lovers who find it hard to afford its popular Chance Eau Tendre can now indulge in the goodness of Dossier Floral Grapefruit that smells the same, feels the same, and give the same delight to the user.
Chanel included a blend of components like grapefruit-quince, white musks, jasmine, citron, and teakwood to make Eau Tendre and Dossier replica Floral Grapefruit got completed with the melding of grapefruit, pear, blackcurrant, hyacinth, jasmine, lilac, orris, musks, and amber wood- giving a similar fragrance and feel.
5. Dossier's Spicy Orchid – alternatives For Tom Ford's Black Orchid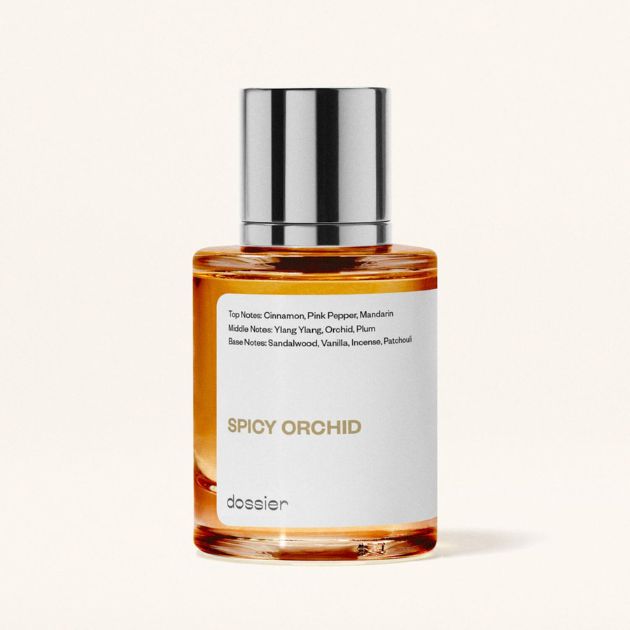 When we name some of the iconic scents of all time, we can't forget to mention Tom Ford's Black Orchid, which has made people go gaga over it since its launch. Inside the Tom Ford fragrance family, it is a legendary best seller of the time. However, the hefty price tag is the downside.
Therefore Dossier has come up with its Spicy Orchid, which works as a great doppelganger of the former. With the blend of ingredients like cinnamon, pink pepper, mandarin, ylang-ylang, orchid, plum, sandalwood, vanilla, incense, and patchouli, Dossier has ensured that you are going to feel like heaven applying this amazing perfume alternatives.
You Might Also Like: