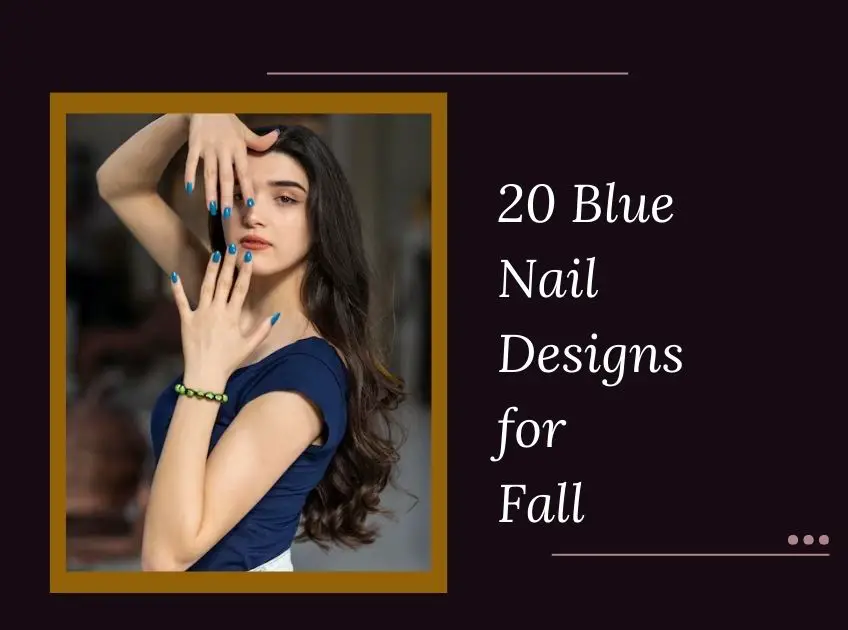 Blue is one of the most popular nail colors for a reason. It's versatile, flattering, and can be dressed up or down. And for fall 2023, there are more stunning blue nail designs than ever before.
Whether you're looking for a classic navy blue manicure or a trendy baby blue design, there's a blue nail art look that's perfect for you. And with so many different designs to choose from, you're sure to find one that you love.
In this article, we'll feature 20 of the best blue nail designs for fall 2023. From simple solids to elaborate designs, there's something for everyone. So get ready to inspire your next manicure!
20 Blue Nail Fall Design Ideas 2023
1. Blue And Gold Marble Nails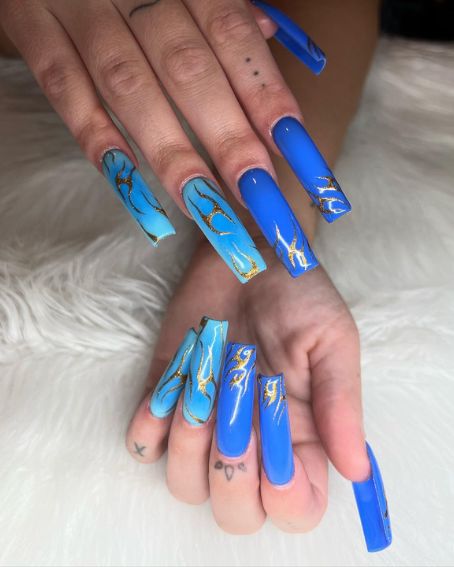 This sophisticated and luxurious design is perfect for a statement look.
2. Orly x Kelli Marissa Galaxy Remix Collection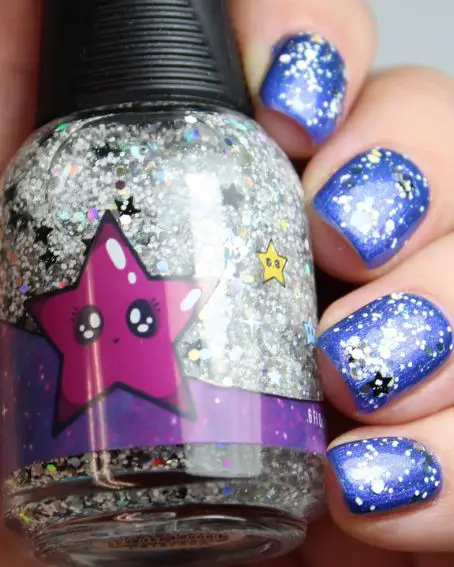 This collection of vibrant blues and galactic hues will give your nails a celestial touch.
3. Lil Baby Blues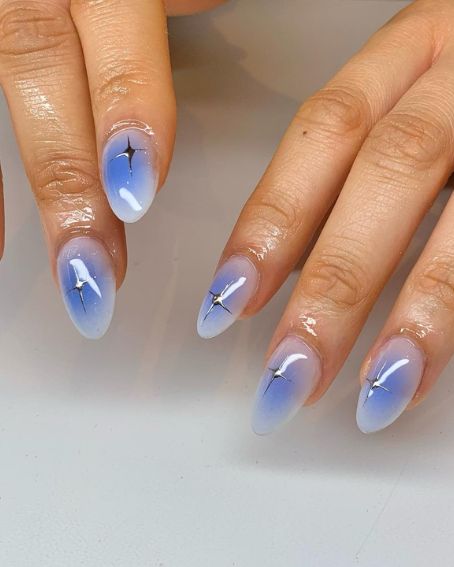 This delicate shade of blue captures the serenity of the sky, adding a touch of sophistication to your nails.
4.
Nails With Blue Stones And Flowers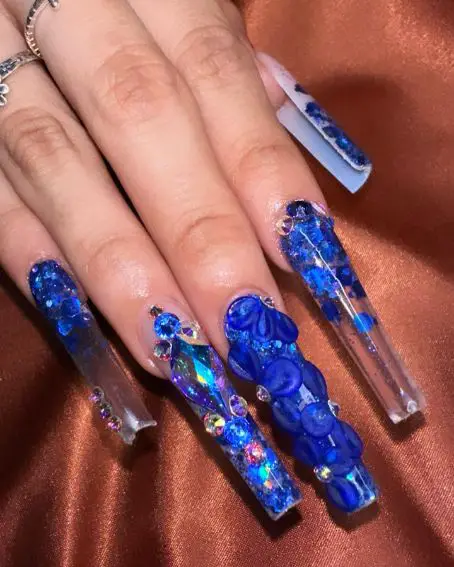 This enchanting combination brings the beauty of nature to your fingertips, creating a captivating visual treat.
5.
Stones and diamonds on Your nails For Valentines Day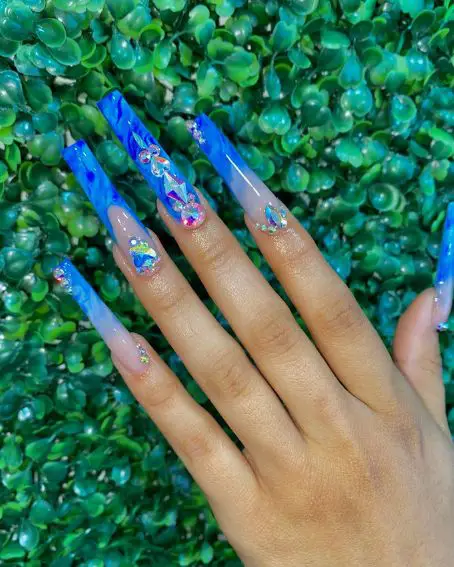 This romantic choice embodies the spirit of romance and elegance.
6.
Nail Art With Photographs and Stones Glitters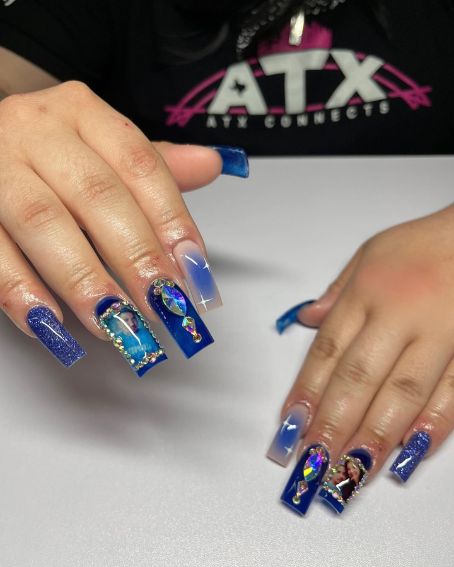 This unique and creative way to showcase your memories and style will make your nails stand out.
7.
White Roses On Blue Nails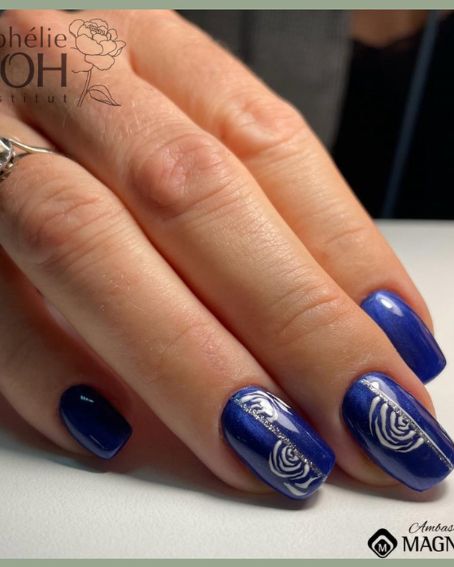 This timeless combination symbolizes love and serenity, enhancing the elegance of your nails.
8.
Clouds On Sky Blue Nails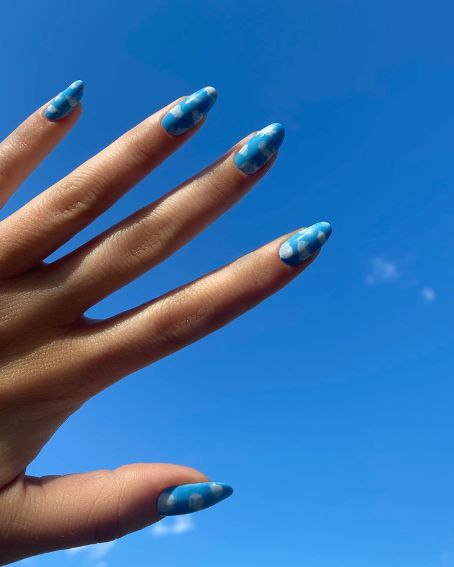 This whimsical design represents freedom and tranquility, creating a dreamy and ethereal look.
9.
Blue Floral Nails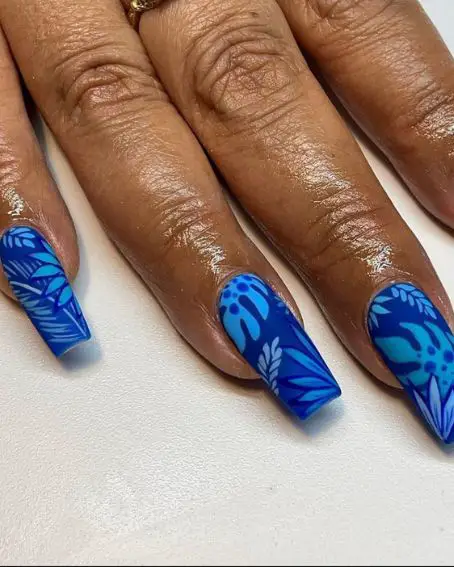 This vibrant and artistic choice brings the freshness of blooming flowers to your fingertips.
10.
Blue Diamond Nails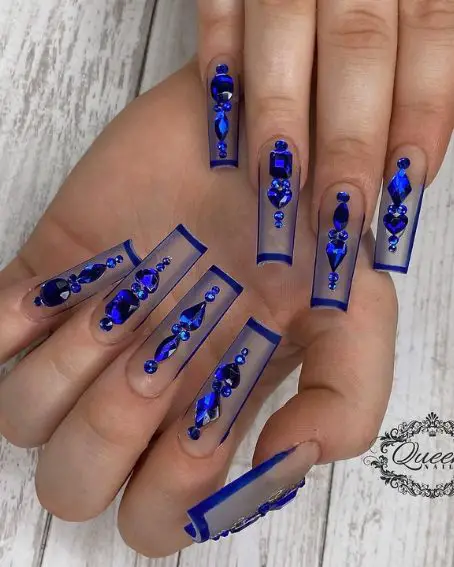 This dazzling choice for a glamorous look adds a touch of luxury and sparkle to your overall appearance.
11.
Classic Nude and Royal Blue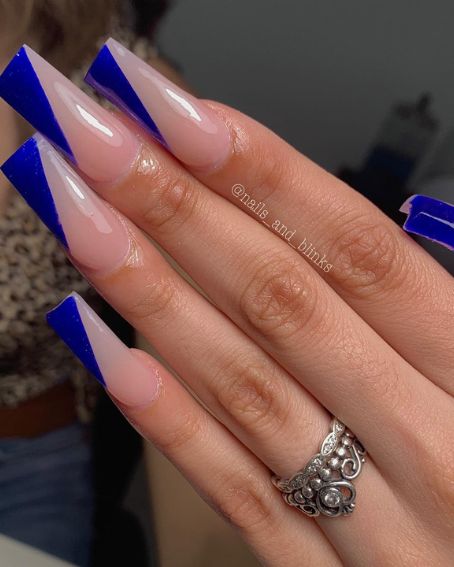 This timeless duo exudes elegance and confidence, suitable for various occasions.
12. Blue And White Porcelain With A Dragon Design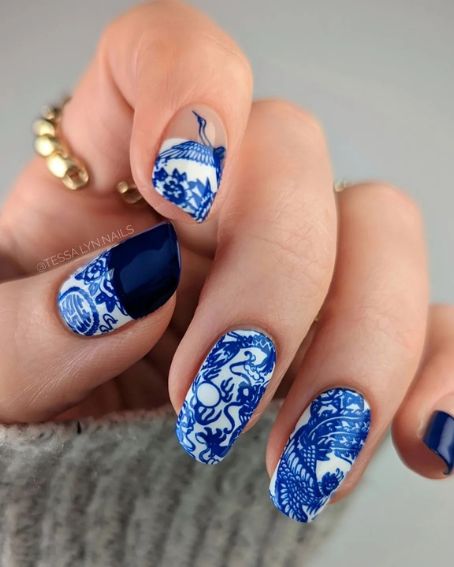 This cultural blend, reflecting history and creativity, pays homage to artistry.
13.
Blue Glitter and Rhinestone Nails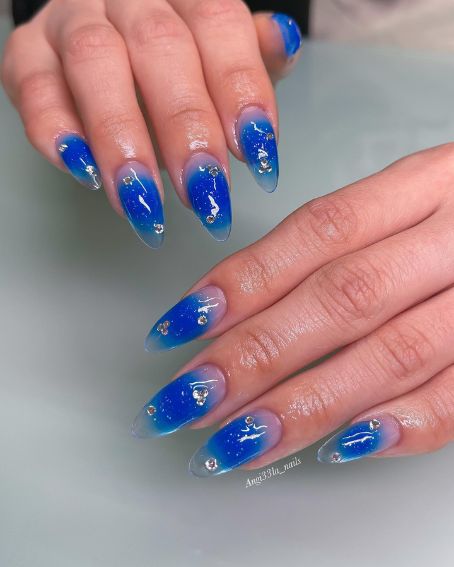 This dazzling choice for parties and special events promises to steal the spotlight.
14. Galaxy Nails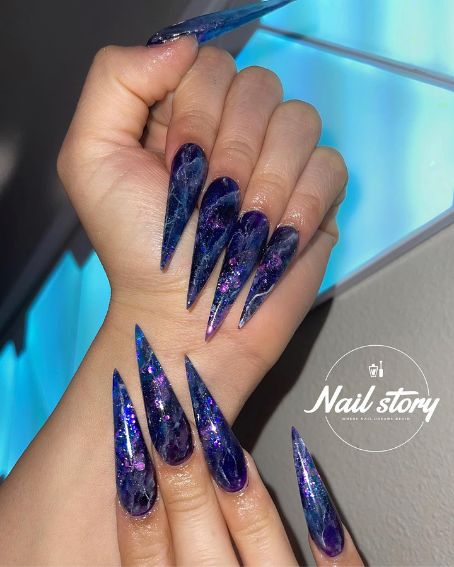 This mesmerizing blend of blues and purples captures the allure of the universe on your fingertips.
15.
Piercing Blue Glass Finish Gel Nails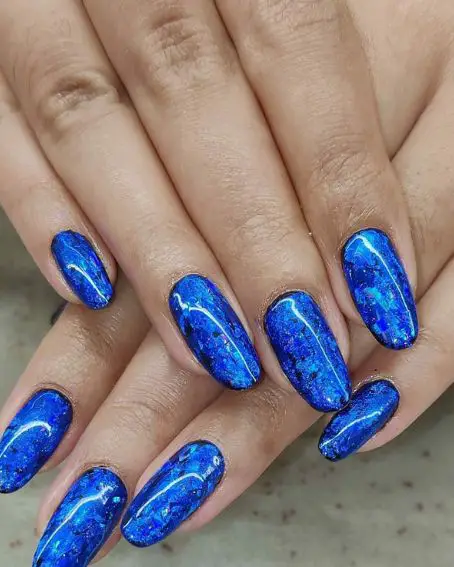 This trendy choice reflects sophistication and contemporary fashion, creating a sleek and modern look.
16.
Gold Dots on Navy Blue Nails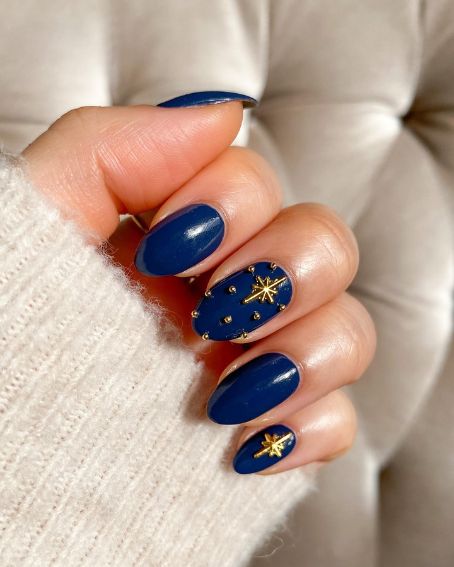 This luxurious combination exuding opulence and refinement is perfect for a touch of glam.
17.
Blue Flowers and Gems Nails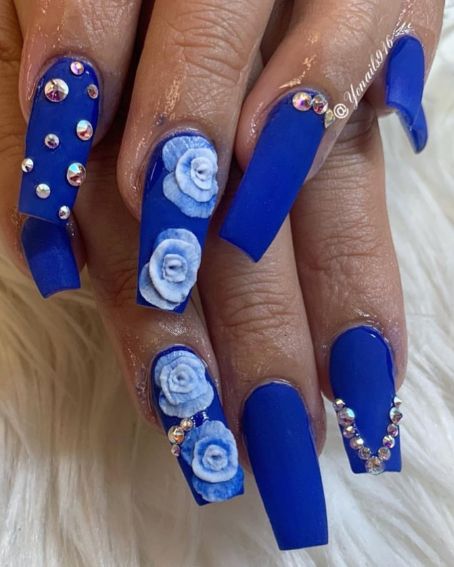 This artistic choice embodying elegance and femininity will capture attention wherever you go.
18.
Snowflake Fantasy Nails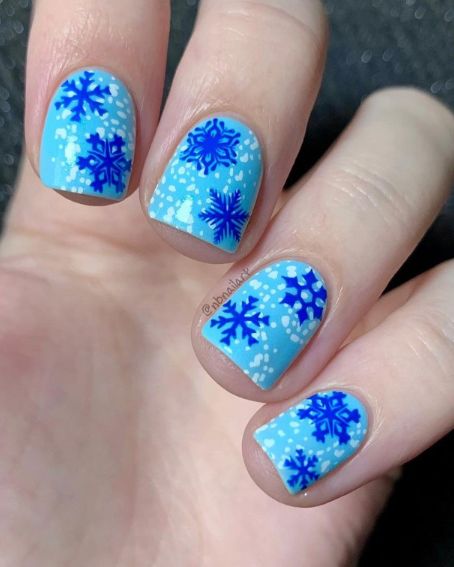 This delicate and festive choice, adding a touch of magic to your Blue Nail Falls experience, is perfect for embracing the enchantment of winter.
19.
Blue and Gold Floral Rhinestone Nails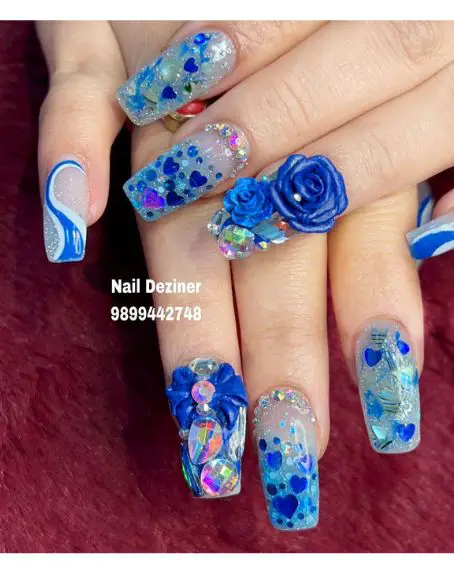 This luxurious choice symbolizing opulence and grace provides the epitome of sophistication.
20.
Blue and White Floral Nails with Claddagh Ring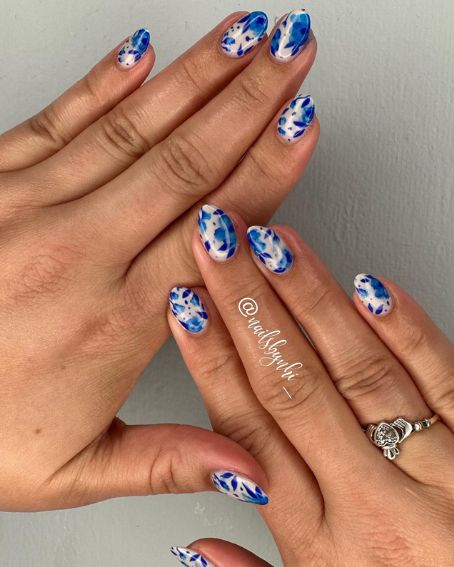 This symbol of love, loyalty, and friendship creates a meaningful and elegant look when embraced with blue and white floral nails.
No matter what your style is, you're sure to find a blue nail art design that you love for Blue Nail Falls 2023. So get creative and have fun with it!