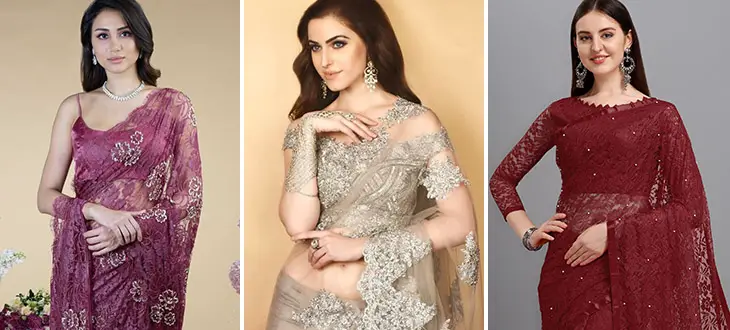 Actually this concept was brought from the city of chantilly in France where a Lace concept was started and first designed. Chantilly lace is a type of bobbin Lace made out of black threads and feathering Floral patterns on a net background which is created traditionally each saree has its uniqueness with different patterns and different colors.
20 Different Look Gorgeous In Your Chantilly Lace Saree
1. Rose French Chantilly Lace Saree
The most trending and fashionable saree, where it comes up with rose french Chantilly lace on a neted saree in different look.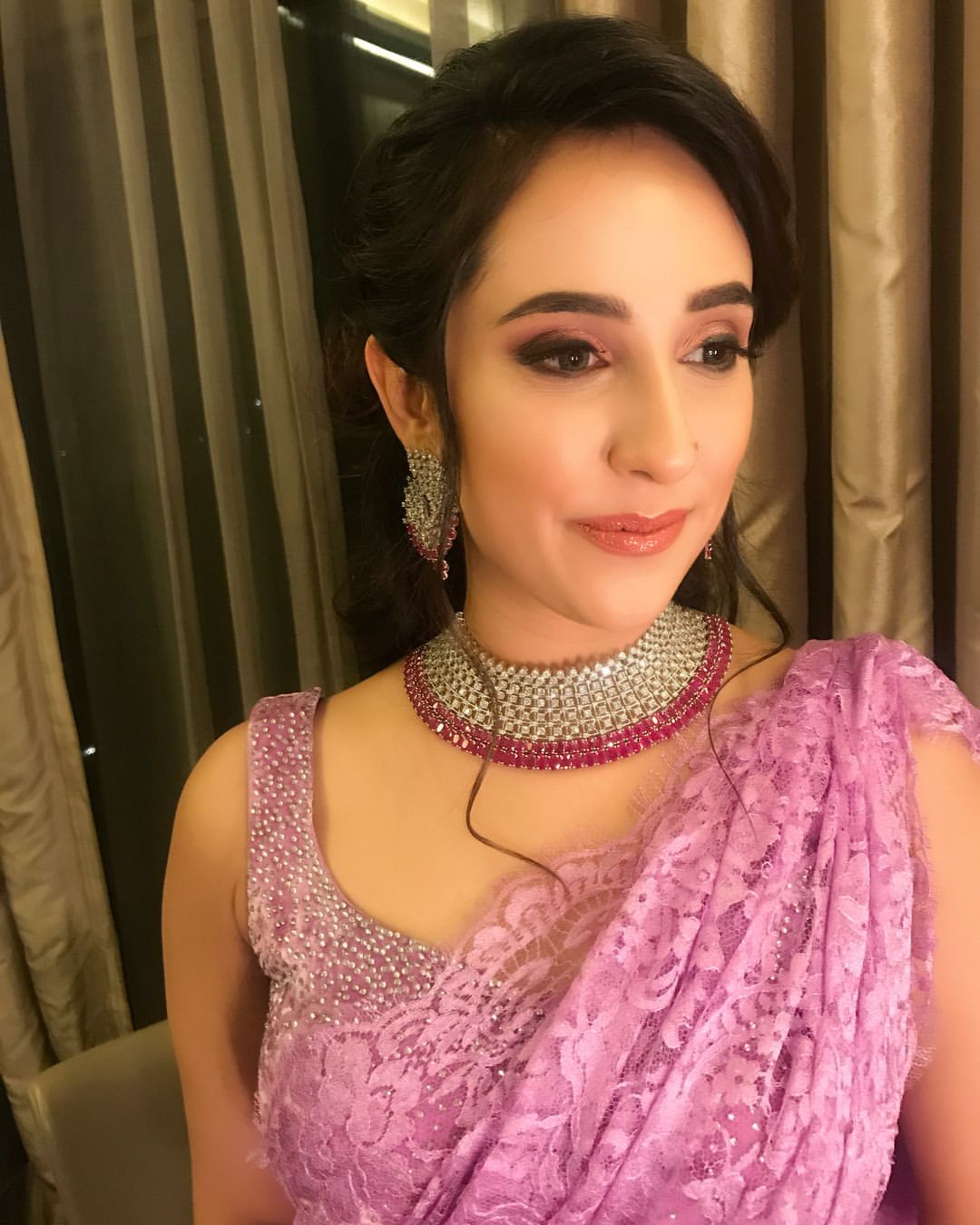 2. Chantilly Lace Saree Embellished With Swarovski
Most fashionable lace saree designed by Swarovski with chantilly french lace. This saree looks amazing and shines with silver and gold design.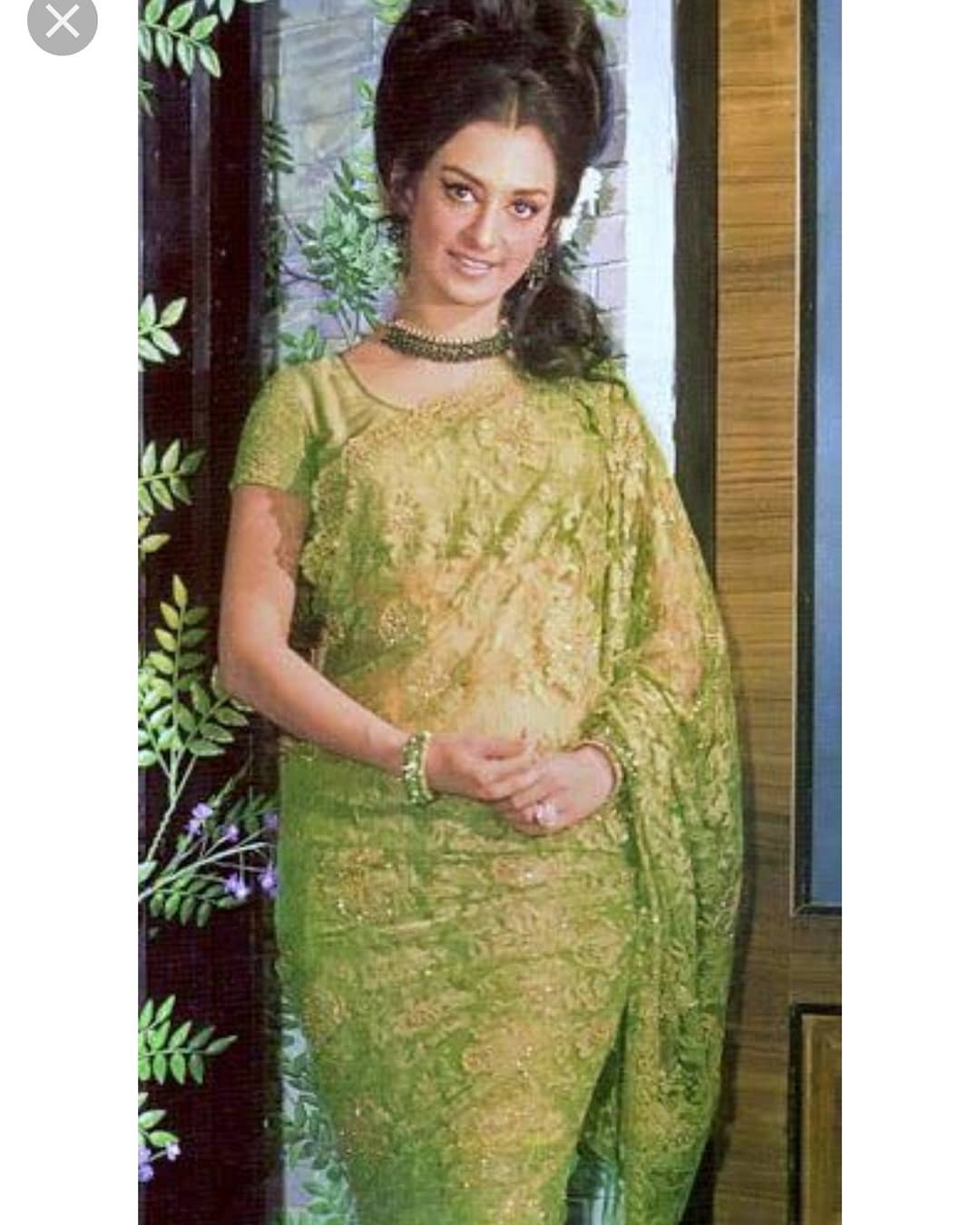 3. Silver Chantilly Lace Saree
This Silver finish spread all the saree with chantilly french lace is just an amazing option.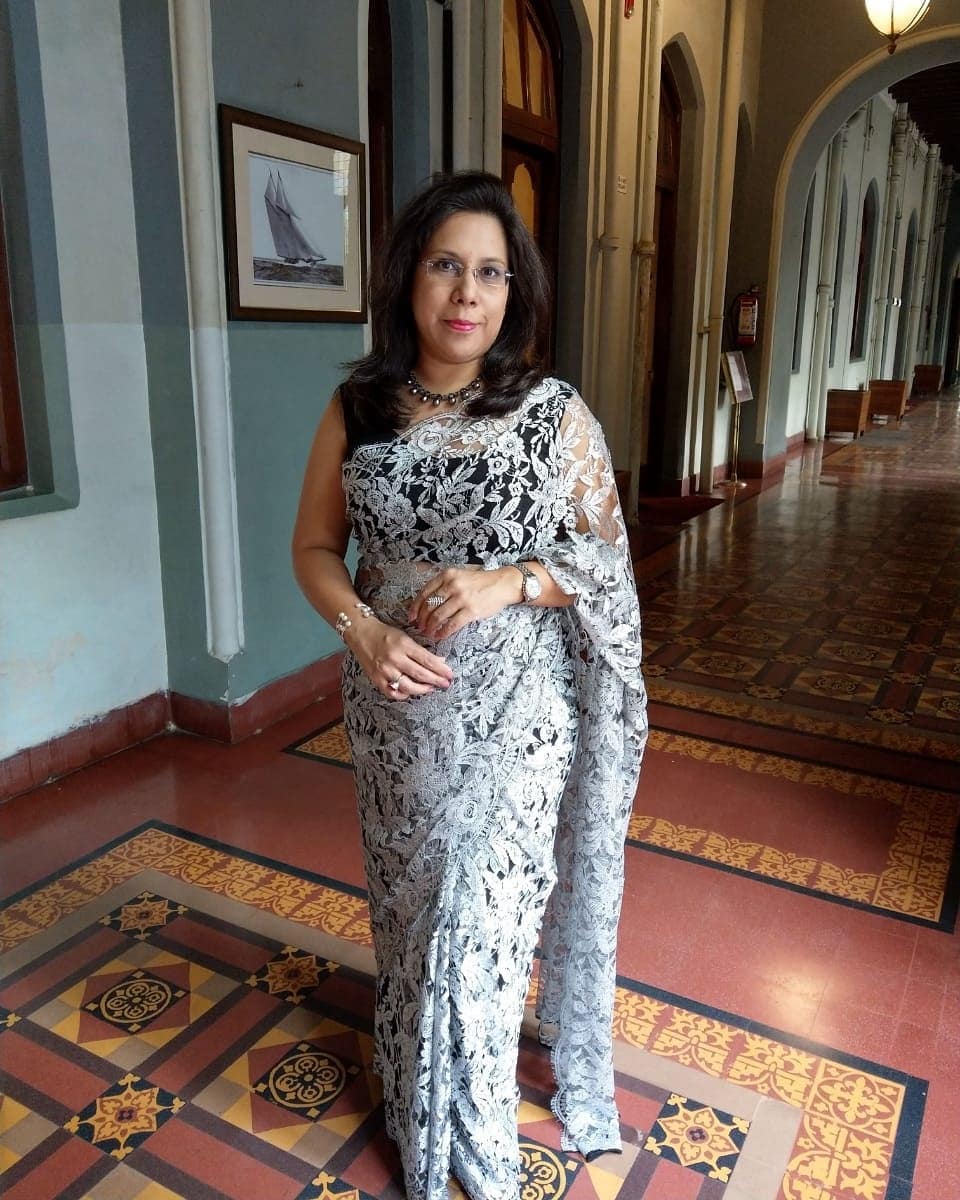 4. Red French Chantilly Lace Saree With Sheer Blouse
The hot Red netted saree filled with french Chantilly lace and black border, with black sheer transparent blouse looks amazing.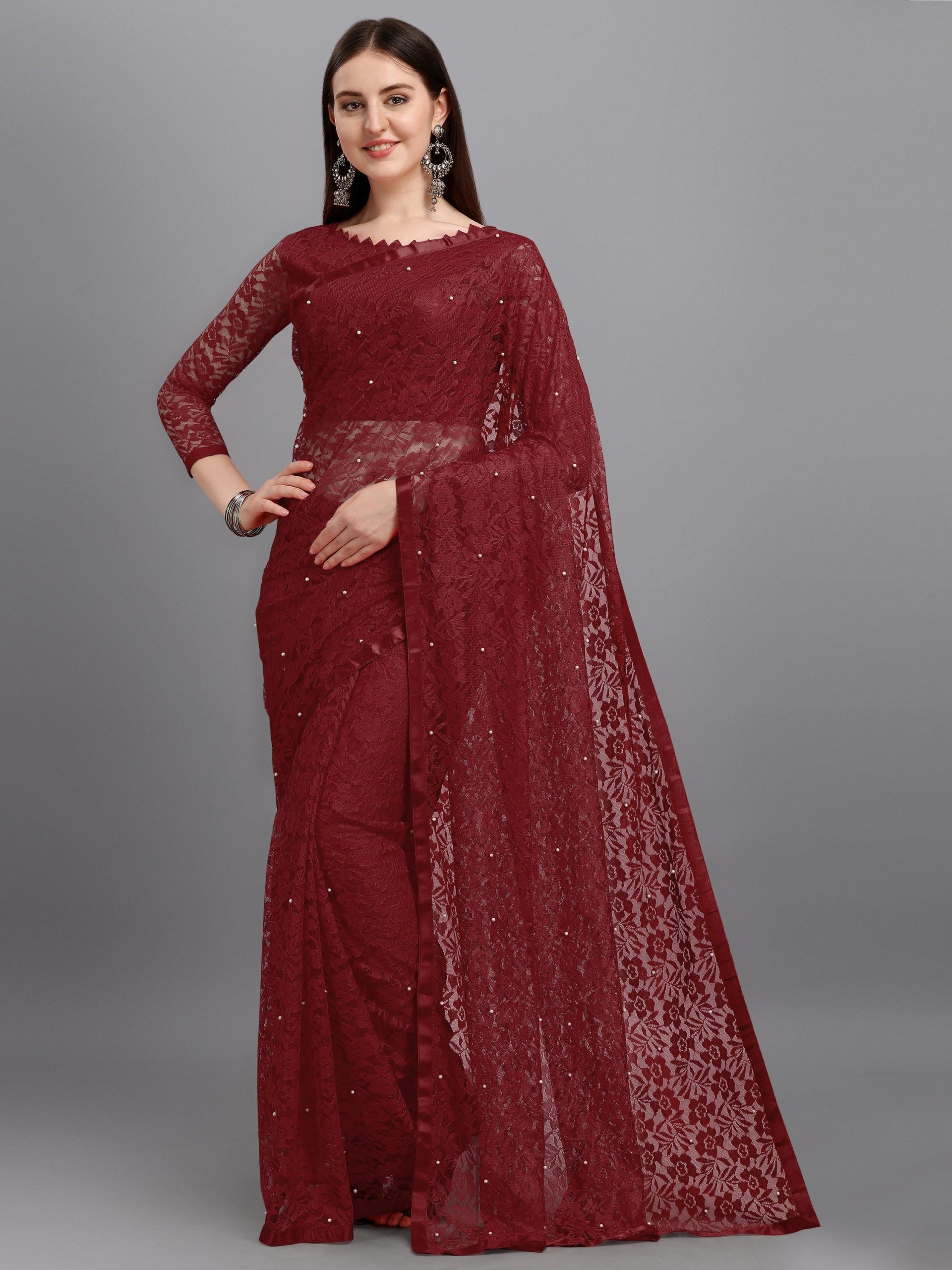 5. Peach Pink Chantilly Saree With Off Shoulder Blouse
Show off shoulders blouses are trending nowadays, these blouses come up with a perfect peach pink color saree with chantilly french lace.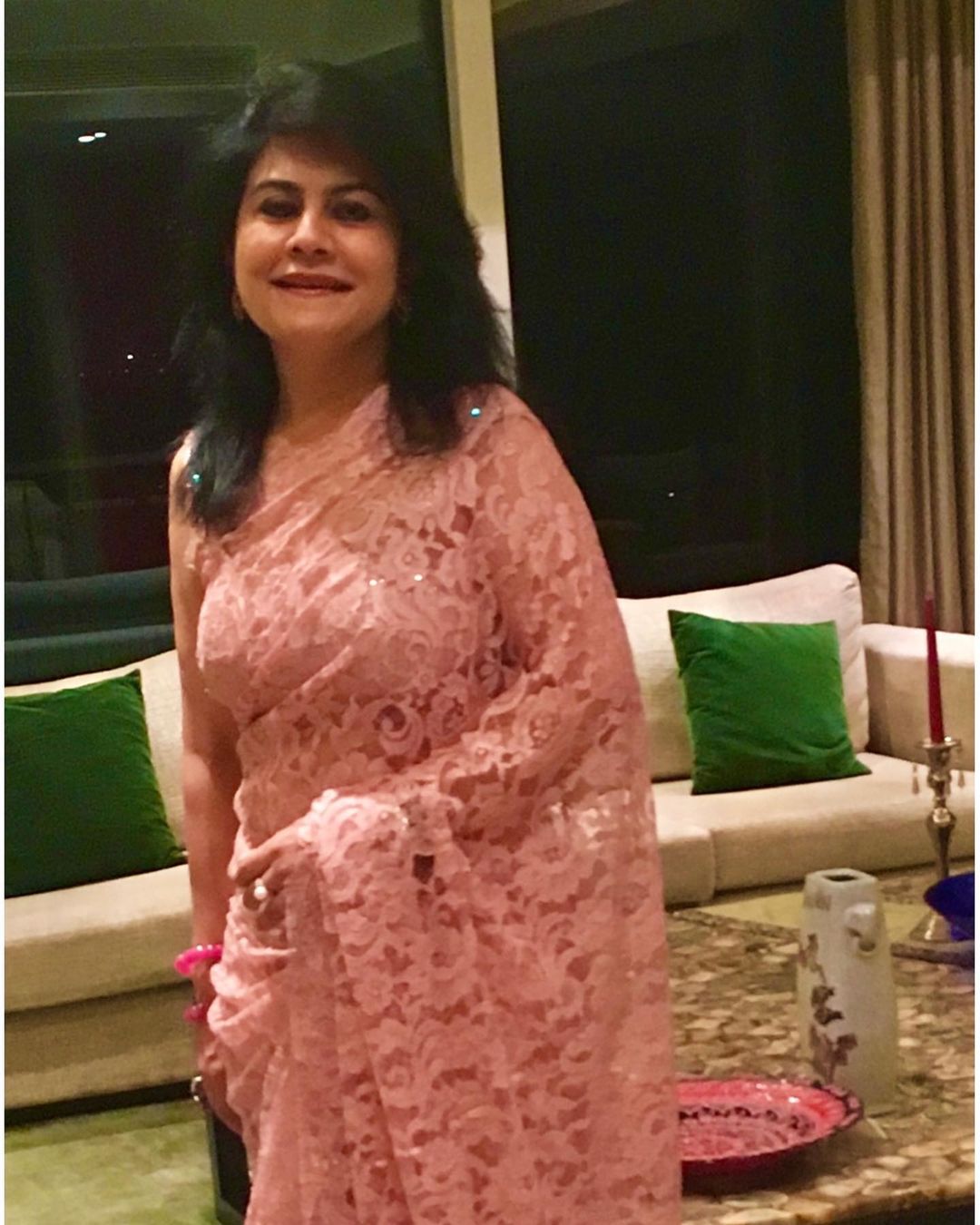 6. Beige Gold French Chantilly Lace Saree With Satin Crepe Blouse
The amazing Saree with satin crepe blouse in beige gold french color looks so pretty and the right one to choose.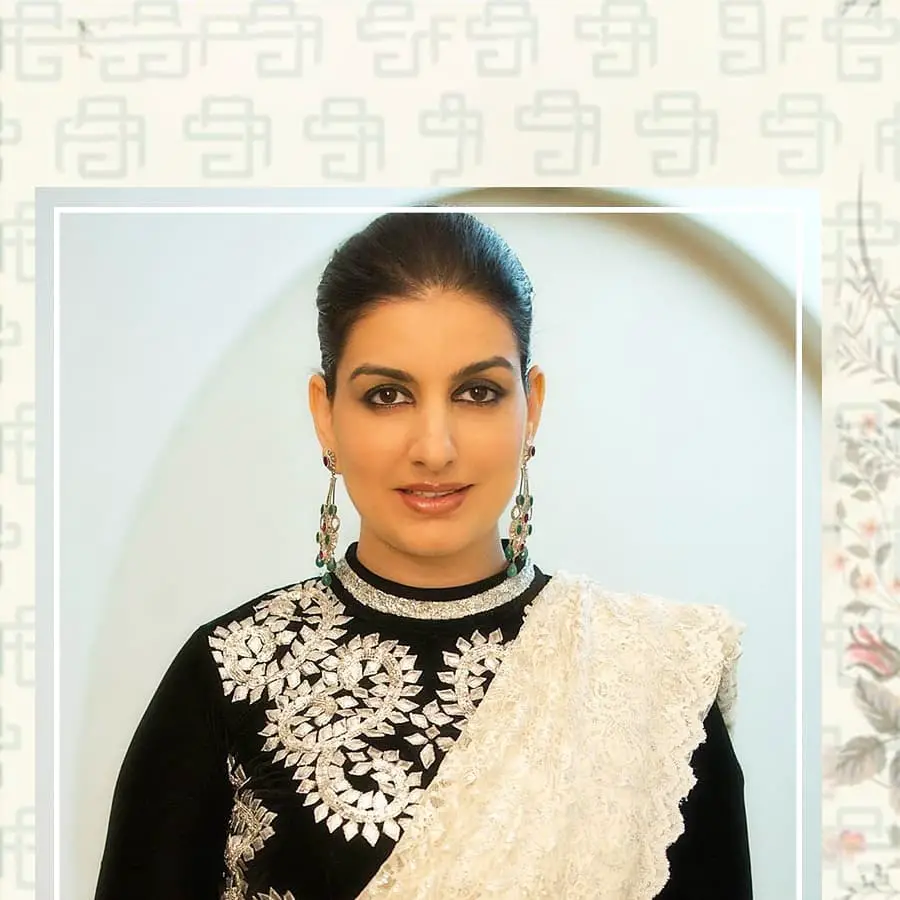 7. Lace Light Malt Brown Saree with Blouse
Stylish malt brown saree with blouse looks so elegant in its own way. This netted saree has embellished with shiny lace.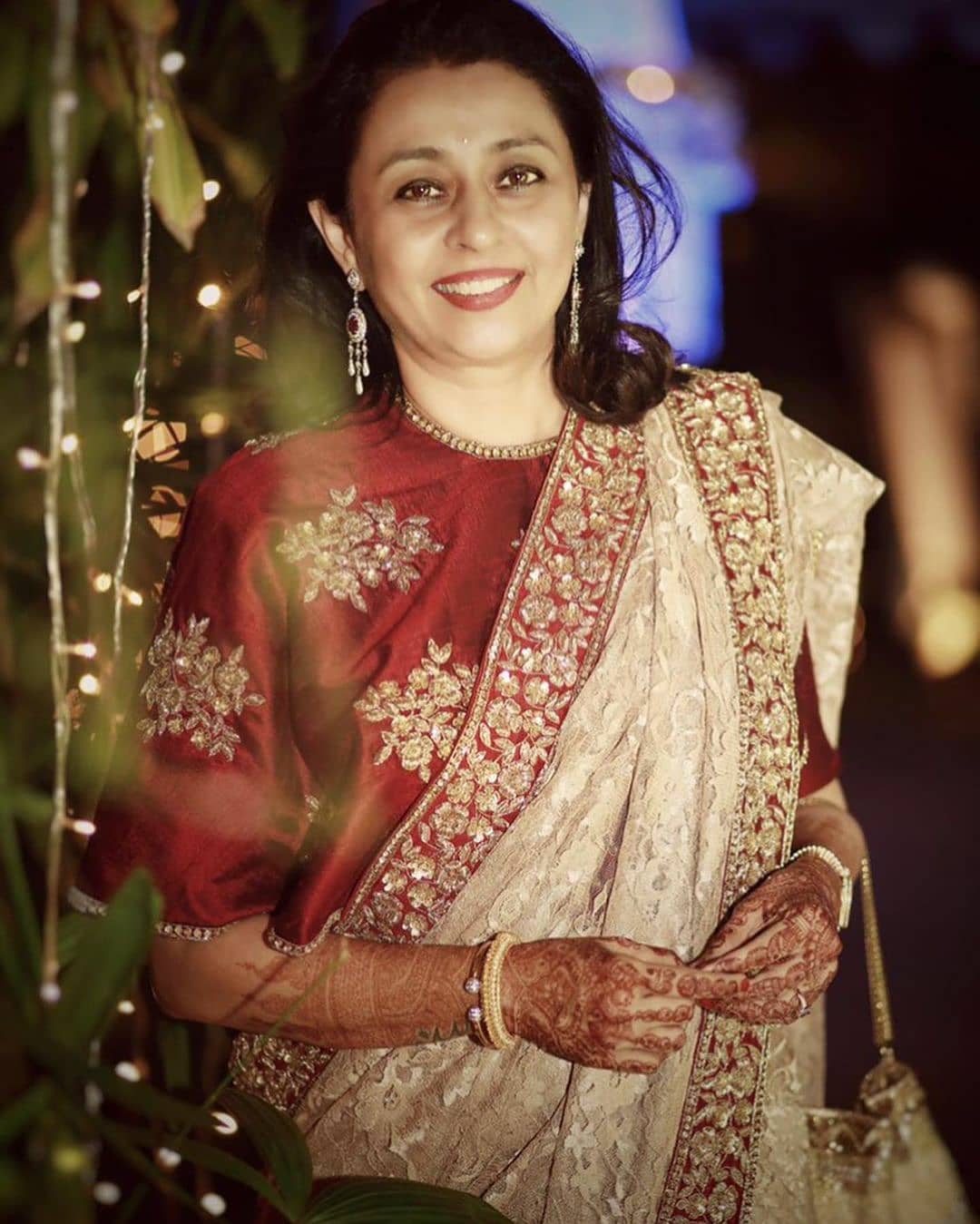 8. Cherry Red French Chantilly Lace Saree With Crepe Tissue Blouse
Flawless color blend of cherry red french chantilly lace saree with crepe tissue blouse is so attractive in the texture.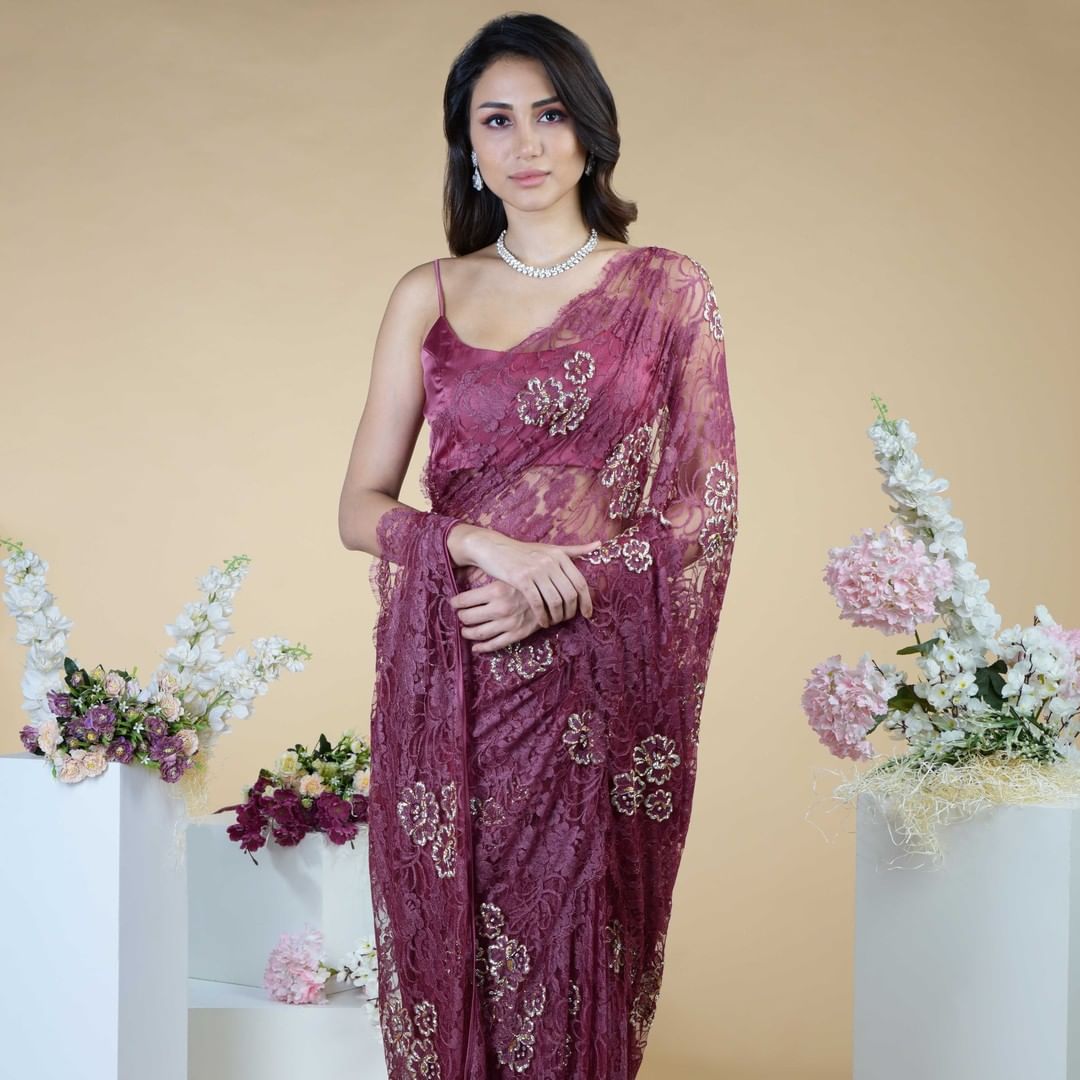 9. Scarlet Red and Burgundy Dual Tone French Chantilly Lace Saree
Mind blowing saree with scarlet red and burgundy dual tone combination which has a french lace in all the saree is stunning in its appearance.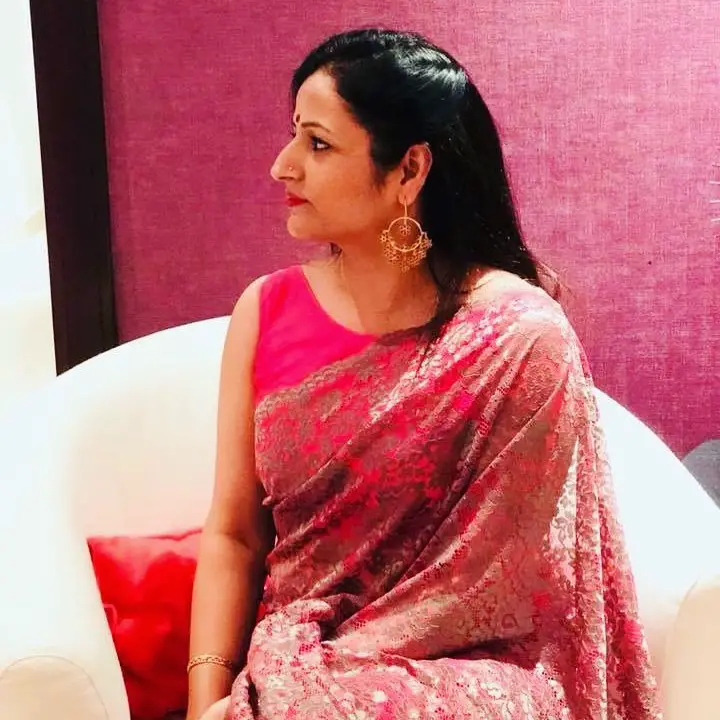 10. Antique Gold and Black Dual Tone French Chantilly Lace Saree
The finest selection of new fashion in sarees comes with antique gold and black dual tone mix along with lace models.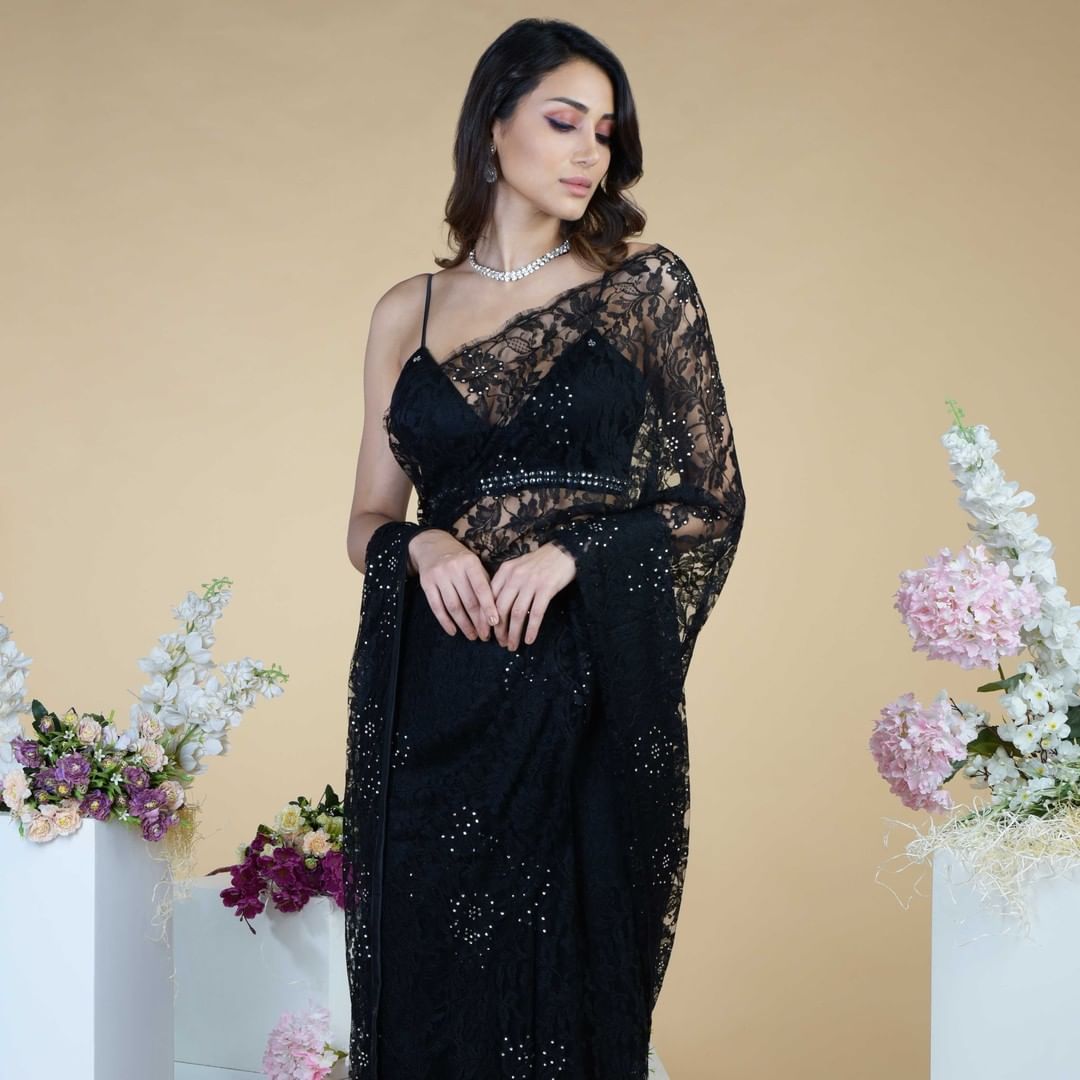 11. Chantilly Lace Saree With Rhinestone Detailing
Fancy sarees with lace having rhinestone detailing on the blouse and border is so modern to glance at and brings a good vibe.
12. Deena Rahman I love this saree
Deena Rahaman loves the Silver finish saree. It is such a good looking piece of the collection. No regrets to whoever grabs it .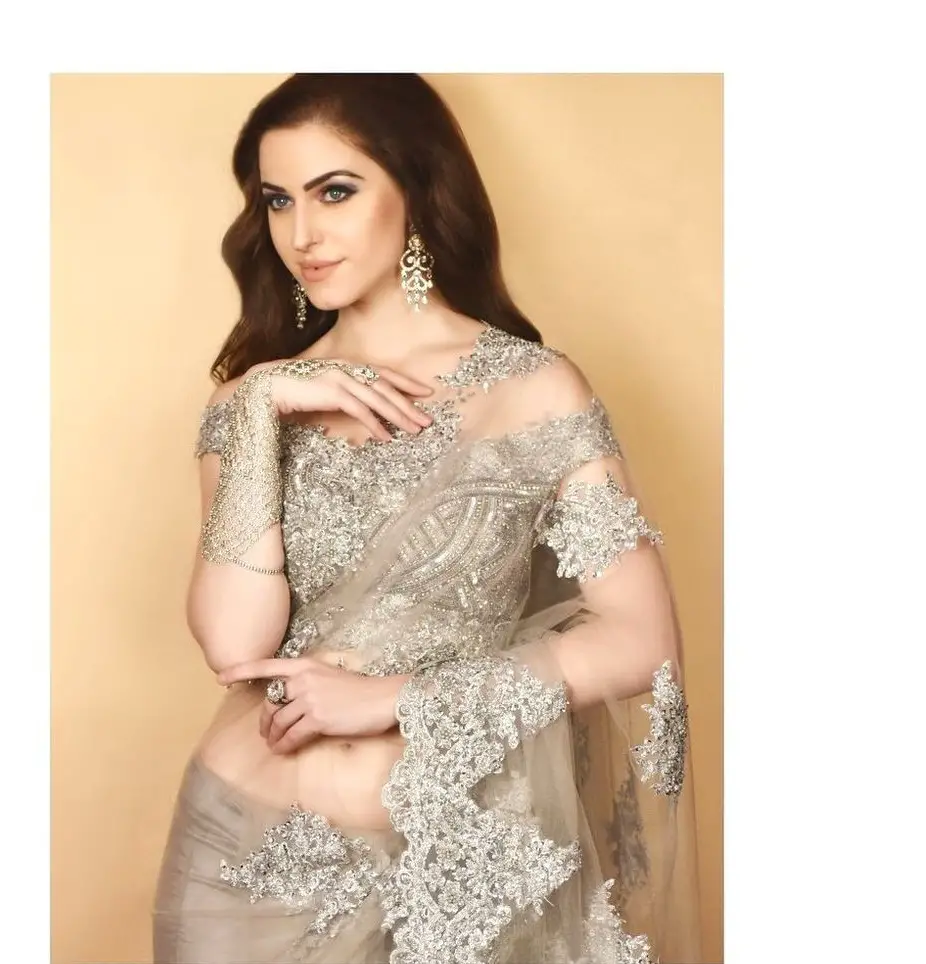 13. Black French Chantilly Lace Saree With Crepe-Tissue Blouse
Black is suited for every lady , this saree comes in chantilly lace with a crepe tissue blouse which shows the royalty of the black saree.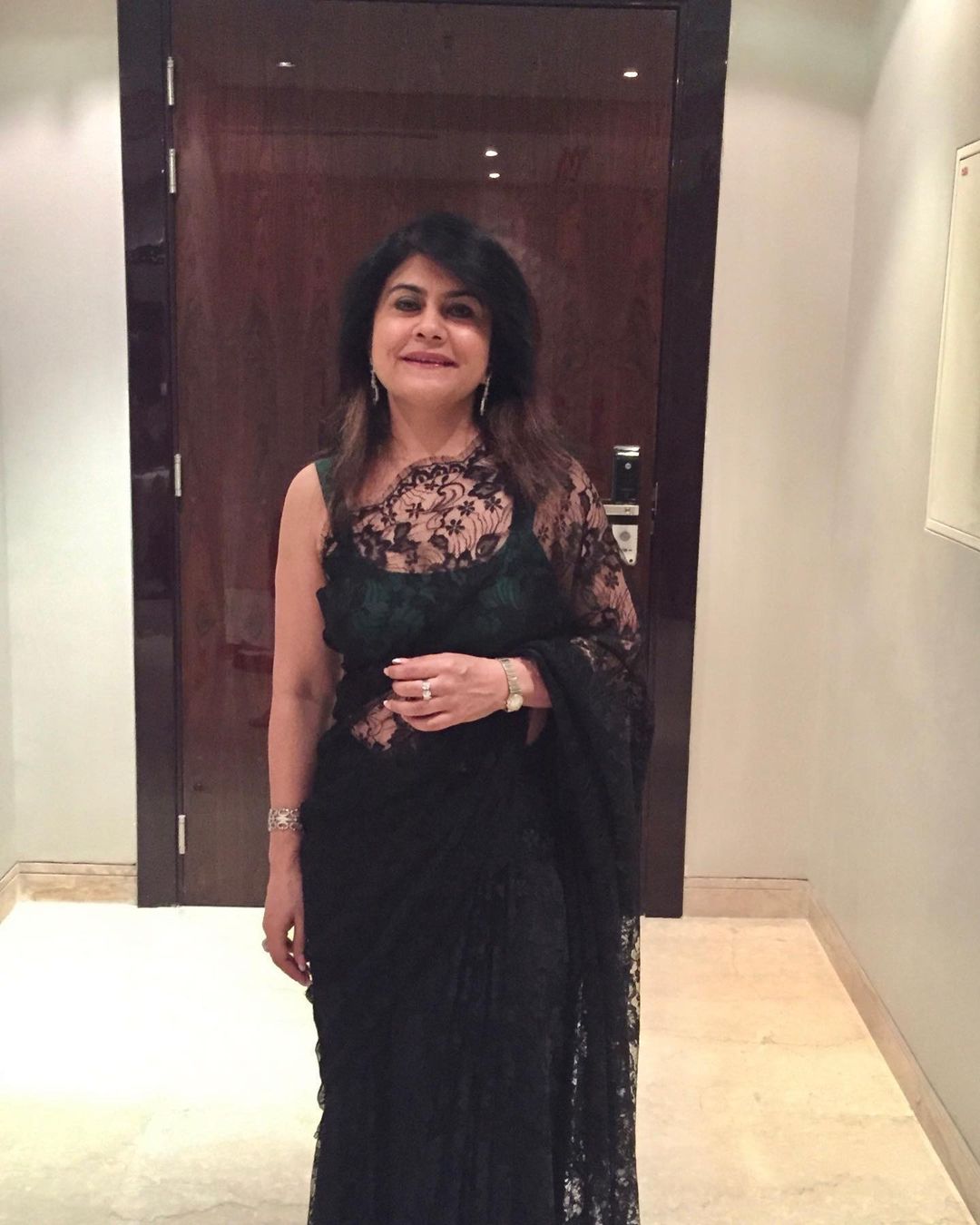 14. Cherry Red Chantilly Lace Saree
Cherry red is all about the saree in a single frame that brings out lace and perfect closing of the decor in saree.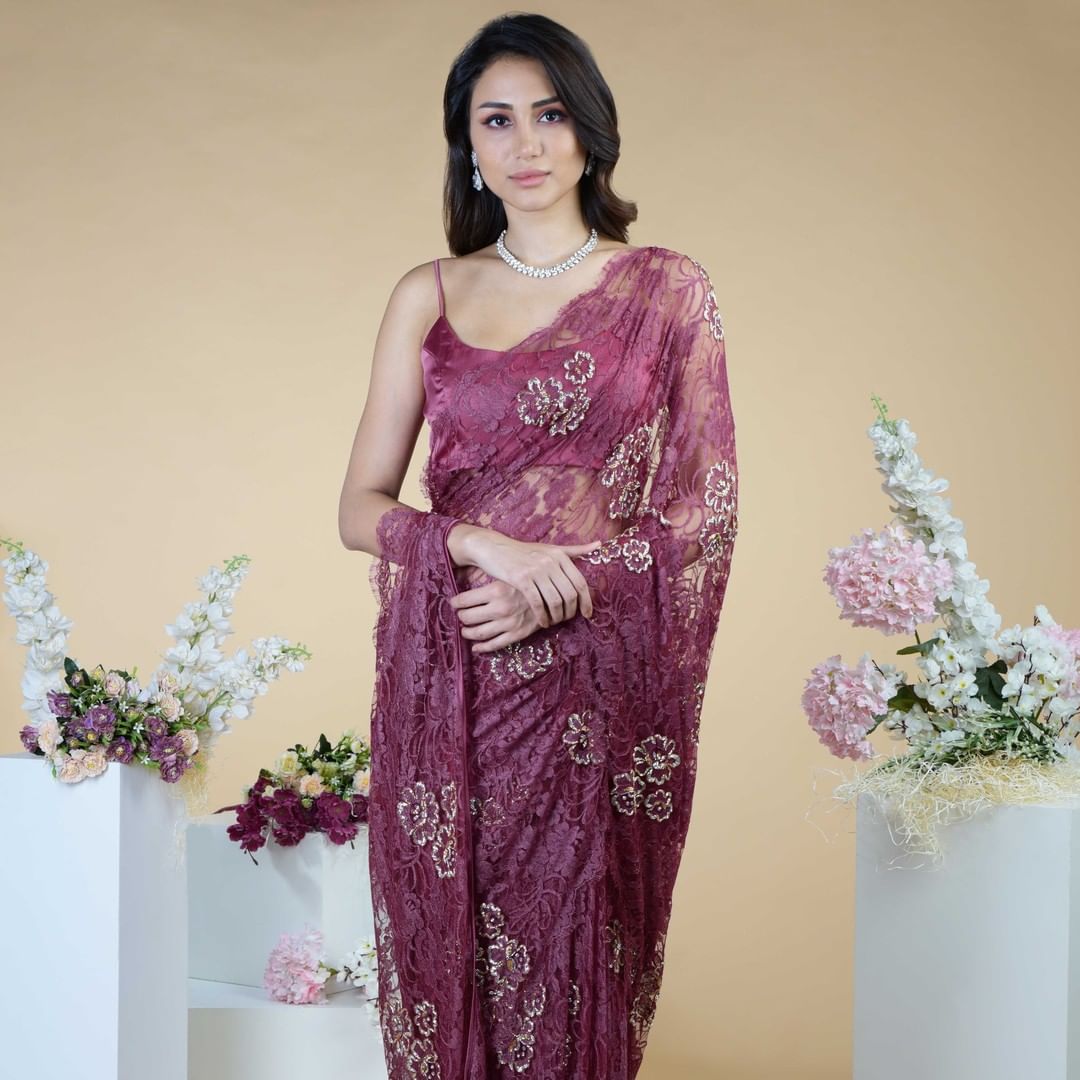 15. Blue Chantilly Lace Saree with Beautiful Full Sleeve Blouse
Blue is an elegant color in saree clothing. This saree has a chantilly lace with a full sleeves blouse that looks decent.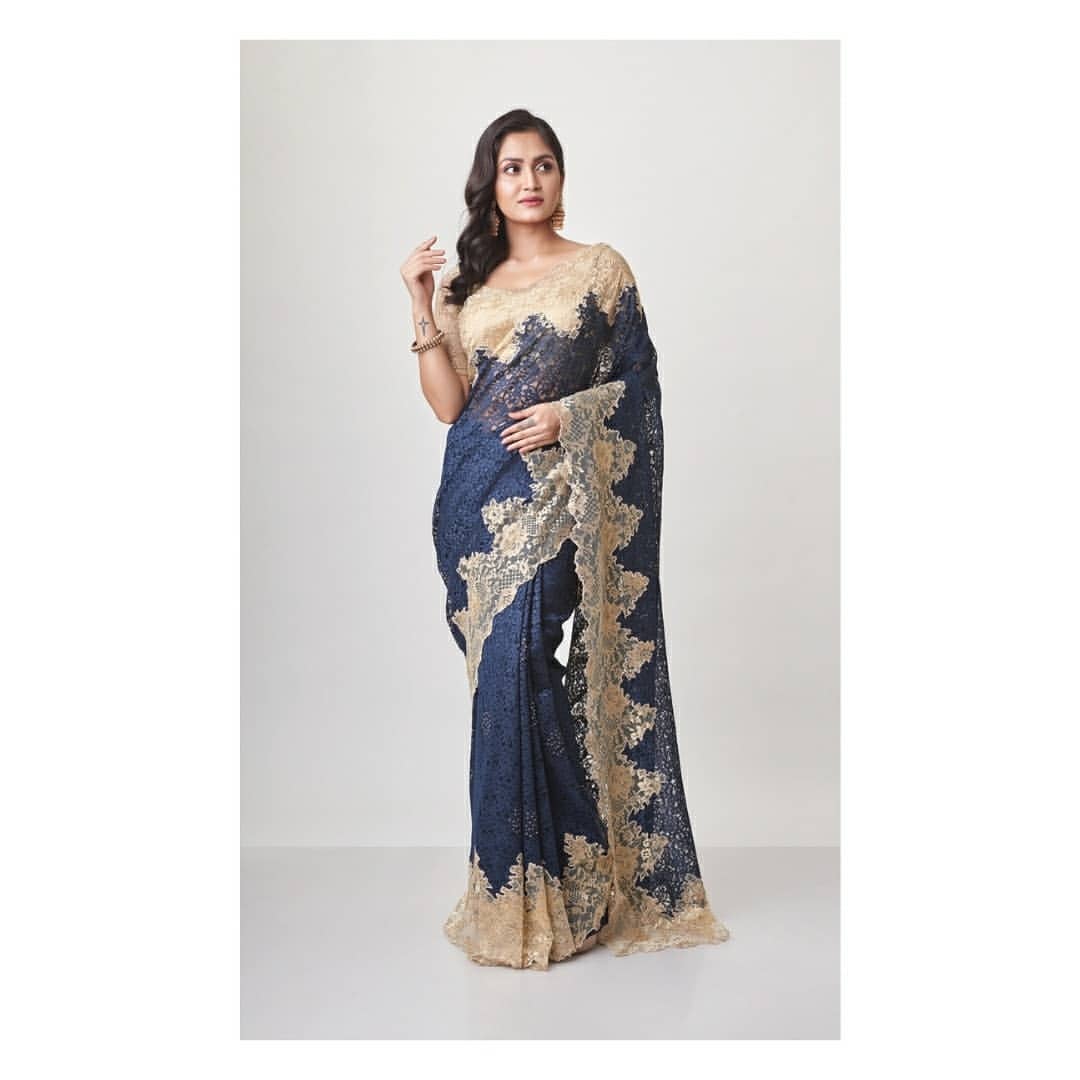 16. Ivory French Chantilly Lace Saree With Satin Crepe Blouse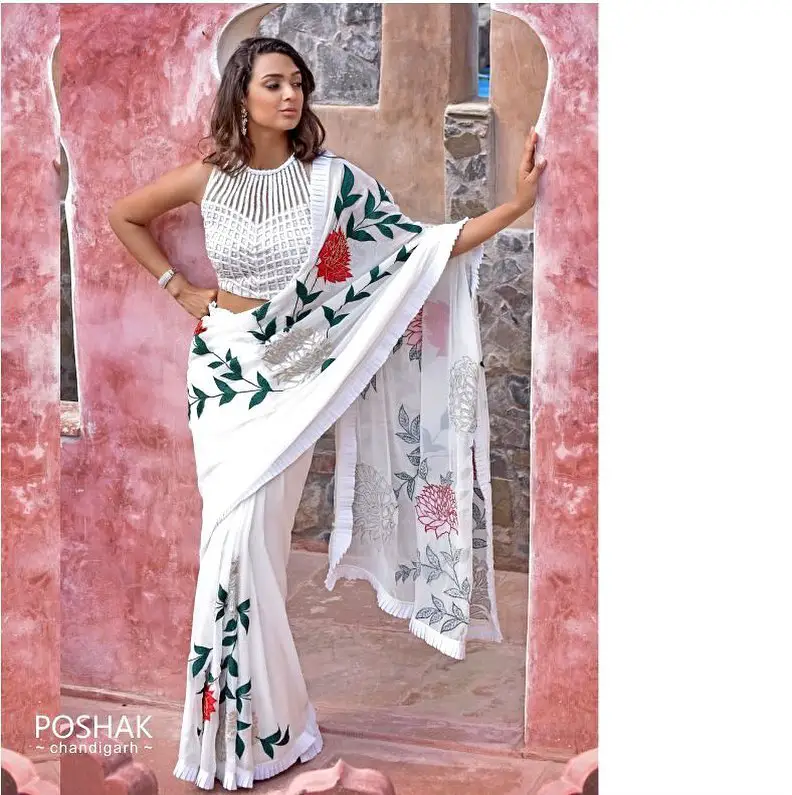 17. Chantilly lace saree, embellished with stone work, with velvet blouse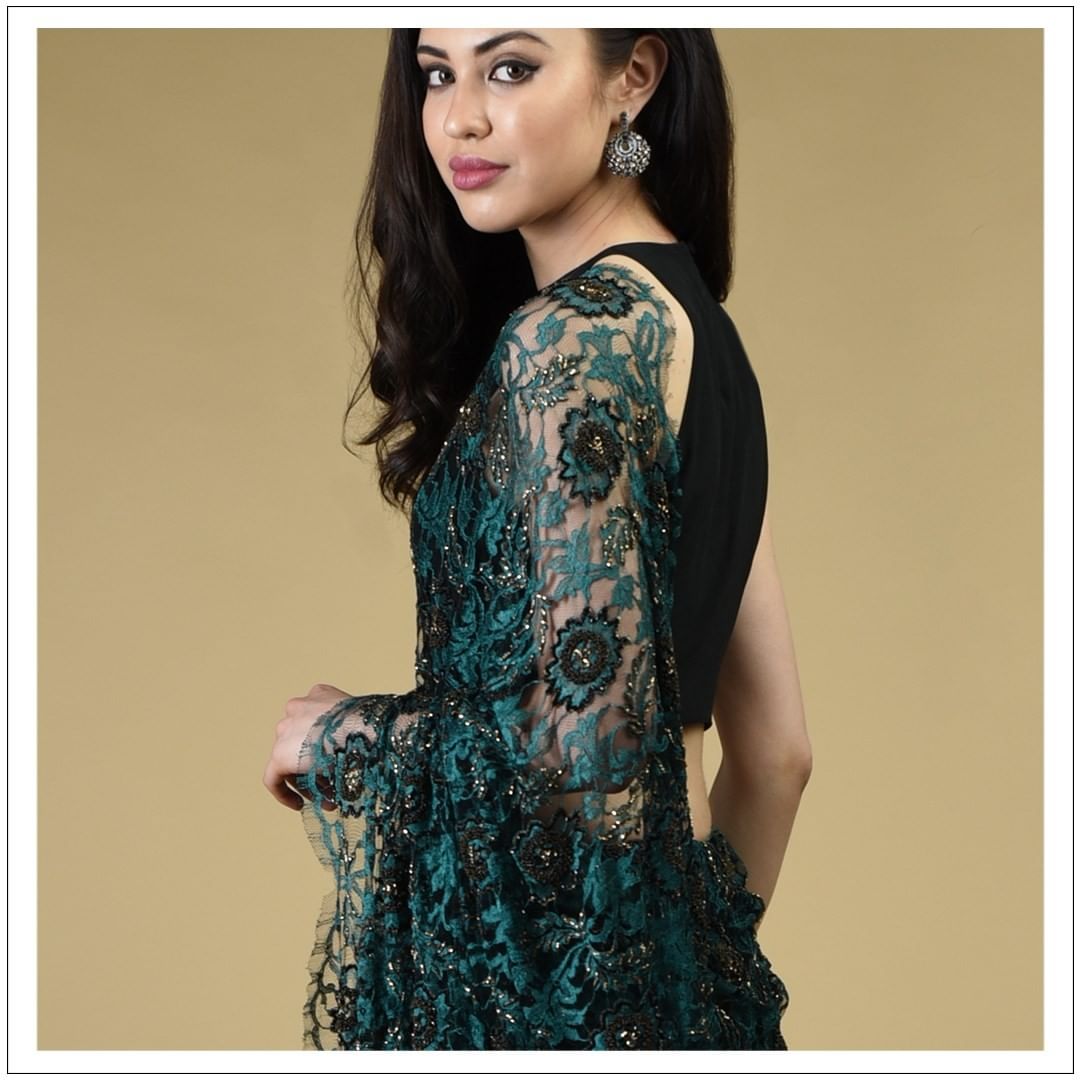 18. Cream-Pink Dual Tone French Chantilly Lace Saree With Blouse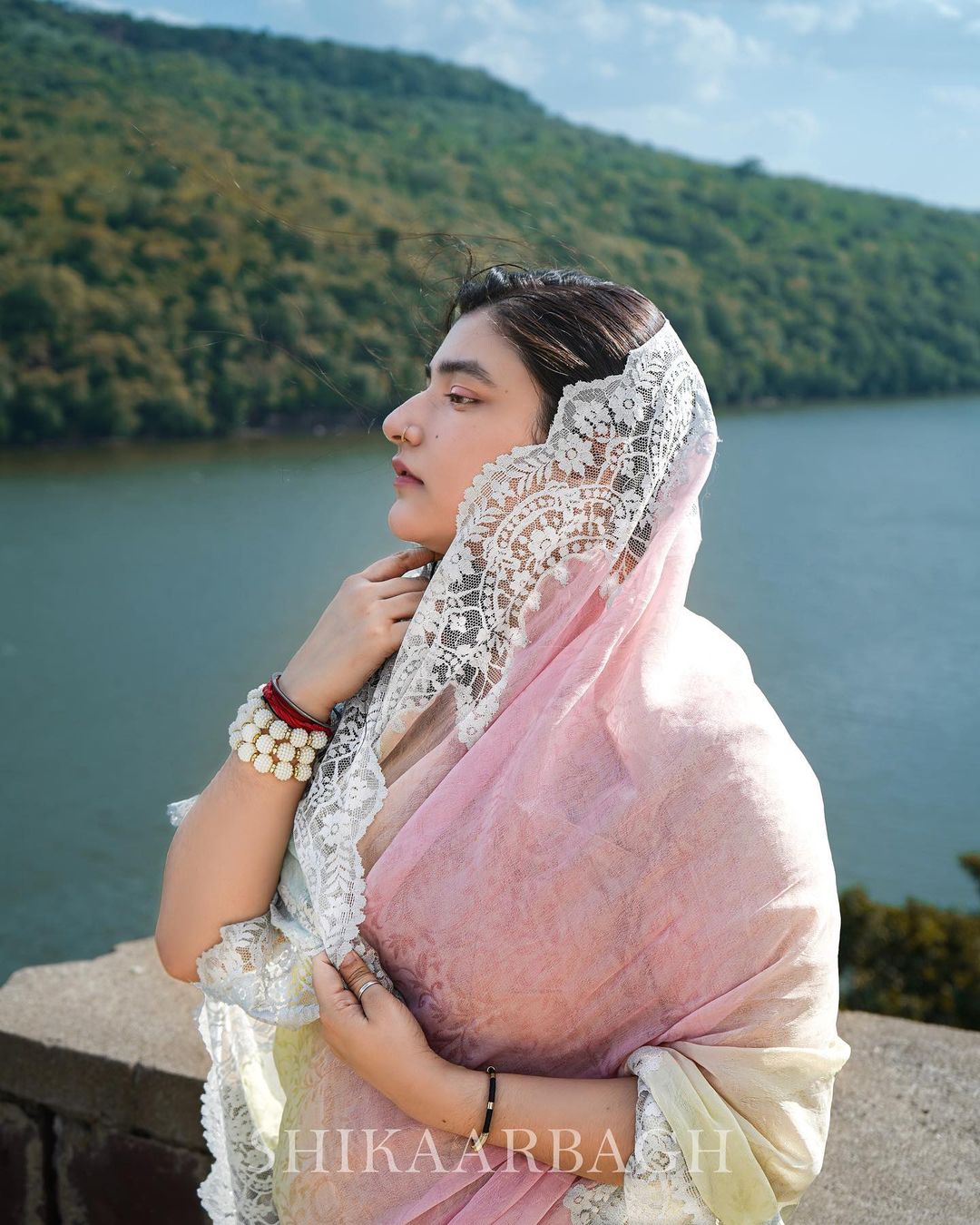 19. Grey chantilly lace saree with swarovski work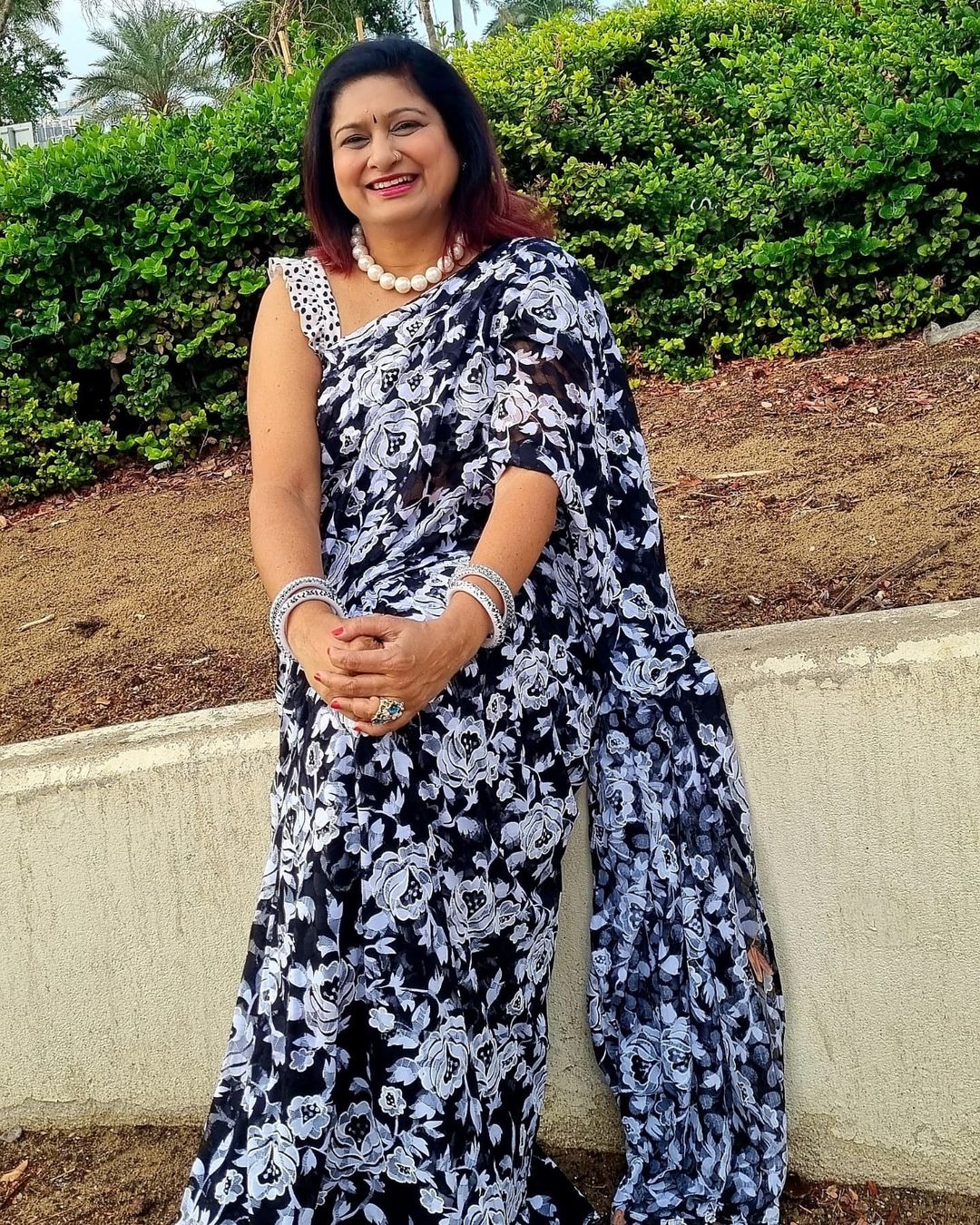 20. Oyster Pink Chikankari And Kamdani Net Saree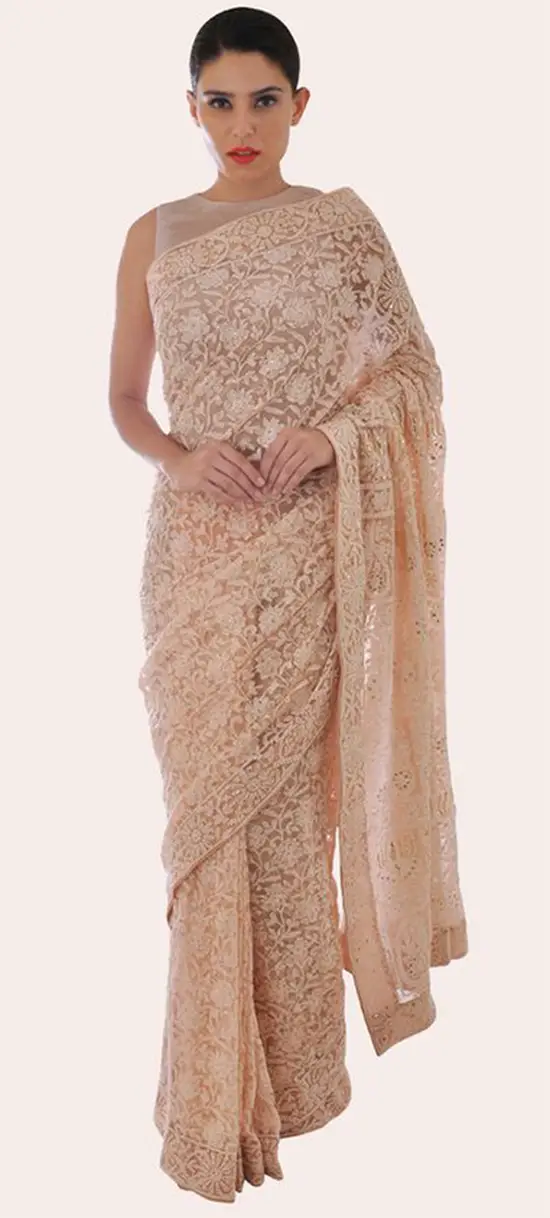 You Might Also Like: