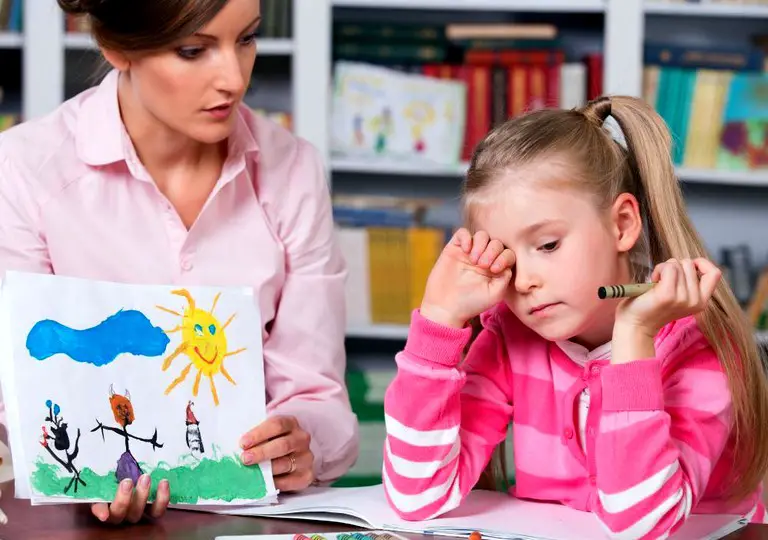 Children are the gifts by god so, when they are infants we must take care of them like flowers. They grow up and start walking, eating, in such a way their mind start developing. In every stage the child behaves differently, but sometimes the kids have to suffer from trauma, depression, stress, fear. In such small age the children have to undergo with lots of mental disorders, the parents should be careful regarding this matter of mental ailments with kids and they should instantly consult with the Child counselors.
Top 10 Child Counselors in Mumbai
1. Dr. Shefali Batra
Psychiatrist, Counselor, Cognitive Therapist (CBT) and Wellness Consultant from Mumbai
Dr. Shefali Batra is experienced in children, adult and geriatric (old age) problems. She lays focus on addiction medicine and relationship counselling; and an expert in wellness training for children, parents and corporate.
Contact Details:
C-3-2, Lloyd's Garden,

Appasaheb Marathe Marg,

Prabhadevi




Mumbai 400025,

Maharashtra,

India
Telephone: (+91) 98216-46409
Email: [email protected]
Skype: mindframes.counselling
Website: www.mindframes.co.in
2. Dr. Milind Barhate
MBBS, DPM, FIPS
Dr. Milind Barhate has expertise in the field of Sexual disorders, Child Psychiatry and De-addiction with a successful practice in Vasai and Nalasopara areas of Mumbai.
Contact Details
MANOBAL CLINIC

Vasai,

Maharashtra
Call @ +919022370322
Website: www.manobalclinic.com
3. Sadia Saeed Raval
Founder and Chief Psychologist
Years of Practise: 17
Dr. Sadia Saeed Raval has special interests include paedritic psychiatric Integral Somatic Psychotherapy and Mindfulness based psycho-therapeutic approaches.
Contact Details:
Office no. 40,

1st Floor,

Evershine Mall, 

Mindspace,

Chincholi Bunder,

Link Road, 

Malad (West), 

Mumbai-400 064.
Nearest Landmark: Inorbit Mall
Available Timing: Mon to Fri: 11 AM to 7 PM
Call Us at: +91 9833 985538
Email: [email protected]
Website: www.innerspacetherapy.in
4. Dr. Anjali Chhabria
Child Psychology
MMBS from J.J. Group of Hospitals in the year 1985
M.D. in 1990 from Nair Charitable Hospital, (Mumbai).
Years of practice: 20
Dr. Anjali Chhabriais specialized in 
Psychology

Child Psychotherapy

Counselor

Psychological Assessment

Relaxation Therapy

Abnormal Psychology

Anger Management

Anxiety Counseling

Autism Spectrum Disorder

Behavior Therapy

Paeditric Counseling

Clinical Neuropsychology

Personality Assessment

School Related Issues

Special School

Stress Management

Teenage Issues

Work Life balance

Chronic Pain, and etc
Contact Details:
Mindtemple

302, Daffodils, # 49,

Between Tian Restaurant & Gazebo House,

Opp. Allahabad Bank,

Off. Gulmohar Road,

JVPD Scheme,

Mumbai – 400 049
Phone:+91 22 2628 8928+91 22 2628 9792
Website: http://www.anjalichhabria.com/
5. Dr. Sandeep Kelkar MD.Dch.
Dr. Sandeep Kelkar, is founder chairman of 'Equip Kids' an India based institute. Dr. Sandeep is dedicated to development of 'Child EQ' and promotion of 'Emotional Health and wellbeing' of children at large.
Contact Details:
Prathamesh Hospital,

26/30, Ground Floor,

Laxmi Market, Vartak Nagar Naka,

Pokhran Road No 1,

J K Gram – Thane West,

Thane – 400606
Phone:- (022) 25854934, 25856675
Email : [email protected]
Website : www.equipkids.net
6. Dr. Hemant Mittal
Counselling, Therapy & Psychology
Dr. Heman Mittal provides best  treatment for emotional, behavioural, addiction, sexual and child problems.
Contact Details:
15 Shreeji Plaza,

Plot 24,

Sector 24,

Nerul East,

Navi

Mumbai 400706
Call @ 98 338 77966
Website: www.mindmantra.in
7. Dr. Kiran Shandilya
MD – Psychiatry , MBBS , DPM Gold Medalist, Psychiatrist, Neuropsychiatrist 
Years of Practice: 12
Dr. Kiran Shandilya believes that children are truly practicalities of our society, and that each child is potentially godly. And she is specialized in the mental and emotional growth of children and teens.
Contact Details
 Kandivali West, Mumbai

Dr. Kiran's Mind Center

#B102,

Giriraj Heights,

Lalji Pada,

Link Road,

Mumbai
 Available Timing:

MON – SAT: 10:00 AM – 5:00 PM
 Fee: INR 800
Call @ 022 3395 6868
For an appointment, visit practo.com
8. Dr. Adhye  L.C.E.H
Adolescent And Child Psychiatrist (Homeopathy)
Years of Practice: 30
Dr. Adhye is specialist of child psychiatry and child counseling.
Contact Details
Chembur, Mumbai

Dr. D. V. Adhye's Homeopathic Clinic

Runwal Chambers,

1st Road.,

Chembur.
Landmark: Opp. G.E.A. School, Mumbai
Available Timing:

MON – FRI: 10:00 AM – 1:00 PM, 6:00 PM – 9:00 PM
SAT: 10:00 AM – 1:00 PM, 5:00 PM – 6:30 PM
Fee: INR 1,000
For an appointment, visit practo.com
9. Dr. Amit Kulkarni
Psychiatrist
Consultant Psychiatrist at Nanavati Hospital, Vile Parle west, Mumbai
Dr. Amit Kulkarni is especially professional and skilled in Schizophrenia, Depressive Disorders, Anxiety disorders (panic, generalized anxiety, social phobia, performance anxiety, etc), Obsessive Compulsive Disorder, Sleep disorders, Child Psychology, Learning Disabilities and Psychological problems of the elderly.
Contact Details
Dr Balabhai Nanavati Hospital,

KLS MEMORIAL HOSPITAL
To know more log on https://in.linkedin.com/in/dramitkulkarni
10. Dr. Anjali Deshpande
Pediatric Psychiatrist
Dr. Anjali has expertise in the fields of
Psychiatrists

Paediatric Psychiatrist Doctors

Neuropsychiatrist Doctors

Old Age Psychiatrist Disorder Doctor
Contact Details
C/o National Mental Health Clinic,

Ajit Darshan Building,

Naupada-Thane West,

Thane – 400602,

Near Teen Petrol Pump
Call @ +(91)-22-38563910