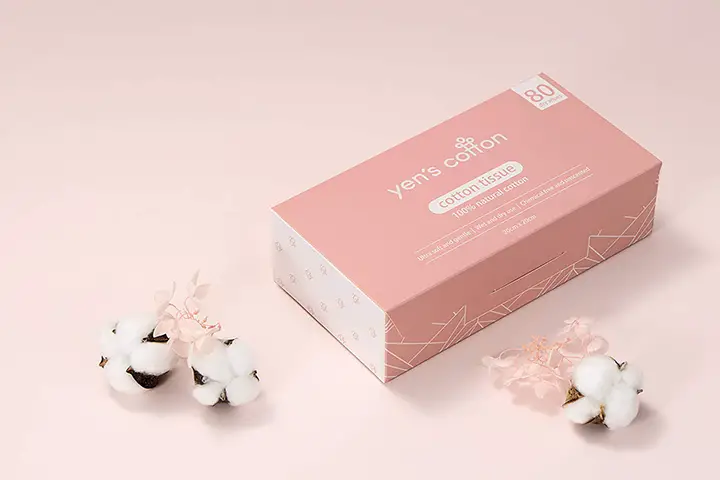 The best thing that you can do for your skin is to give it proper care. To give a good care for your skin, pick Yen's ultra soft facial cleansing wipes that can be used as a cotton pad, cleansing cloth, wet wipes and facial – mask sheet to make your skin unblemished.
These can also be used to clean baby's face, mouth, eyes, hands and more. Yen's facial tissues are extra thick and absorb more water and don't leave any residue.
Disposable Face Towel Yen's Cotton Facial Tissue
How it Works:
Gear up! Your daily skin care with these makeup removing pads, which are made from a high quality cotton material.
These tissues are not made from viscose, Rayon or any chemical material.
These unscented facial pads work great by cleansing your skin deep into your pores and effectively pull out all the debris staying on the skin.
These won't tear up after soaking in water nor will it leave any broken tissue residue.
You can use them as wet and dry at your convenience.These wipes are three times thicker than normal tissues.
Pros:
Made with 100% cotton.
Can be used as wet and dry.
These are chemical free and unscented.
Soft tissue works gently on skin.
Won't cause any skin friction and allergies.
Cons:
Need more pads to remove stubborn makeup.
Rating: 4.4 out of 5
Natural and non-toxic facial tissues are perfect to clean your skin.Safety packing of this product lessens exposure to dust and looks good anywhere.To give a better care to your skin start using Yen's cotton facial tissues.
Frequently Asked Questions (FAQ's)
Q. Are these tissues flushable?
Ans: No. You should not flush.
Q. Are these facial tissues eco-friendly?
Ans: Yes. These wipes are eco-friendly.
Q. Can these wipes be used for skin care routine?
Ans: You can use 100% as a skin care routine.
Alternate Products:
You Might Also Like: