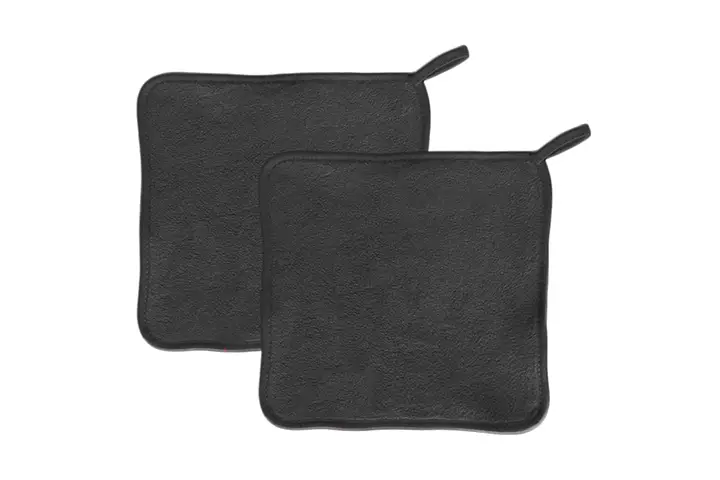 You feel tired or bored when you remove your makeup. but it is very important to take out your makeup before you end your day. Classic. Simple. Good makeup removing cloth helps to remove all of your makeup with just water.
This reusable makeup removing cloth effectively removes your makeup and makes you feel fresh. It gently cleanses all the dirt, oil and impurities.
Makeup Remover Microfiber Towel
How it Works:
Your skin needs relaxation after a long day with the chemical makeup.
This product is made with microfiber facial cloth which cleanses and removes all debris and even stubborn eye makeup with ease.
It is a natural, chemical free and eco friendly product.
This cloth is the best replacement for towelettes, pads, wipes.
This makeup remover cloth is washable and reusable .
Just rinse with water after every use and let it dry.
Pros:
This is best for ultra sensitive skin that is infected and irritated by the chemicals makeup removers.
This cloth works great for you as they are less harsh.
Reusable and can be washed in a machine.
It works gently on the skin.
Best replace for towelettes, pads and wipes.
Cons:
Immediately have to rinse the cloth otherwise bacteria may develop.
Ratting: 4.5 out of 5
Using this cloth is a natural method for removing makeup. It removes all the makeup without any harsh chemicals in just minutes! You just wash after use and throw in the washing machine weekly once.
Frequently Asked Questions (FAQ's)
Q. How to clean the cloth?
Ans: You can hand wash if you like. Other wise you can throw in the washing machine.
Q. Is it anti antibacterial? Would bacteria if we didn't wash after every use?
Ans: It isn't antibacterial if you don't wash it, bacteria may form on it.
Q. Can we use softener or dryer sheets with them while washing?
Ans: Just wash and dry and they are still very soft.
Alternate Products:
You Might Also Like: