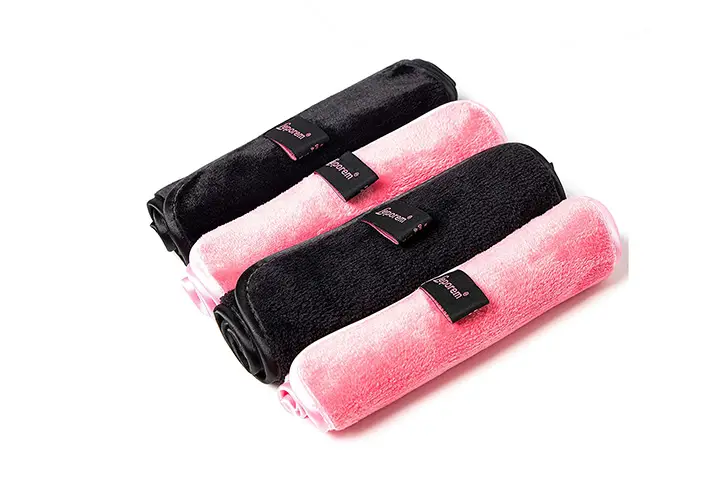 We all love our skin , so how can we use chemical based products instead of natural ones to remove makeup? Leporem makeup removing cloth is an ideal solution to erase stubborn makeup including eyeshadow, foundation, lipstick and daily pollutants.
This natural makeup removing cloth helps avoid the synthetic chemical removing cleanser. This microfiber cloth helps to get rid of skin irritation around the eyes and lips. It also helps to glow all over the day.
Leporem Makeup Remover Cloths
How it Works:
The face wash microfiber cloth is made of soft super dense fiber and hypoallergenic.
It is suitable for all types of skin from sensitive to oily.
This cloth works gently to the acne, rosacea, black heads and leaves your skin feeling fresh and elegant.
It gets deep into your pores and pulls all of the scum out and moisturizes your skin without more effort like rubbing and tugging.
This wonderful makeup removing cloth is washable and reusable.
After every use it is compulsory to wash with water and every week do the machine wash then the cloth will be fresh and clean.
Pros:
Removes stubborn makeup including waterproof mascara.
Dermatologist approved.
Perfect for all skin types.
Reusable, durable and portable.
Travel friendly and eco friendly.
Cons:
Rating: 4.6 out of 5
Using this cloth not only pampers your skin but also protects our mother earth by reducing the usage of disposable wipes and makeup removing cosmetics. Leporem makeup removing cloth is the perfect gift for those who love our mother earth.
Frequently Asked Questions (FAQ's)
Q. What size are these towels? How are they made?
Ans: The size of Leporem makeup remover cloth is 15.7 X 7.9″ and they are made of 100% microfiber.
Alternate Products:
You Might Also Like: