Headache is another health condition that occurs on a regular basis. When you get a headache, all you want is to just gulp down some medicine instantly to reduce the headache. Headache is common health problem but it turns dangerous when you get severe and frequent pain in head. This heavy pain inside the head is known as migraine also.If anyone gets a migraine problem, they need to bear this ailment since there is no proper medicine for it. Today the number of people suffering from headaches has been been increasing per day. There are a lot of reasons that cause headache such as tension, worries, stress, allergies, fatigue, constipation, low blood sugar, drug consumption, nutritional deficiencies, and many more. If you are prone to headaches and suffer frequently, then you need to address the problem immediately. Forget all medicines for headache and just remember that essential oils have the best and vital natural properties that help to treat your headache instantly.
Essential oils cater excellently and effectively as a headache treatment and once you start using the oils, you will get relief from headache. You will feel that your pain is lessening automatically with each  passing minute. The essential oils are natural and no chemicals are present in them.Just use and reap the benefits with great result.
We have listed down seven essential oils that can help in curing your headache.
1. Rose Oil for Headache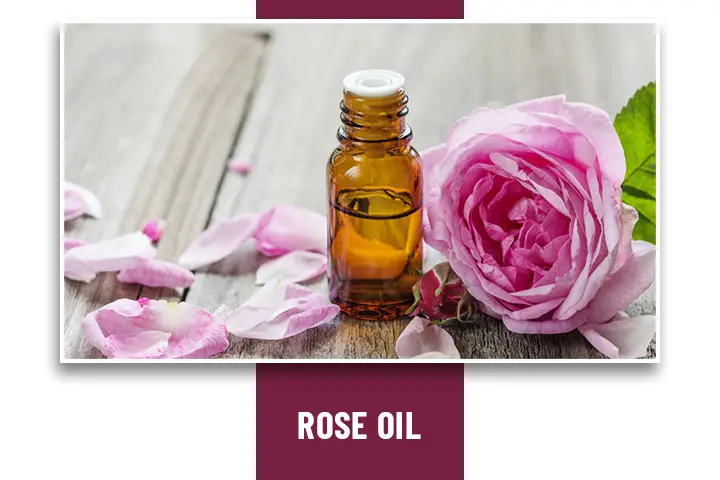 Rose is one of the effective healing powers to treat headaches.This essential oil soothes your nervous system, encourages a healthy response of your brain and reduces mind's stress ultimately. There are therapeutic properties present in this oil that combats emotional upset, insomnia, stress, anxiety, depression and also boosts up your confidence.
2. Lavender Oil  for Headache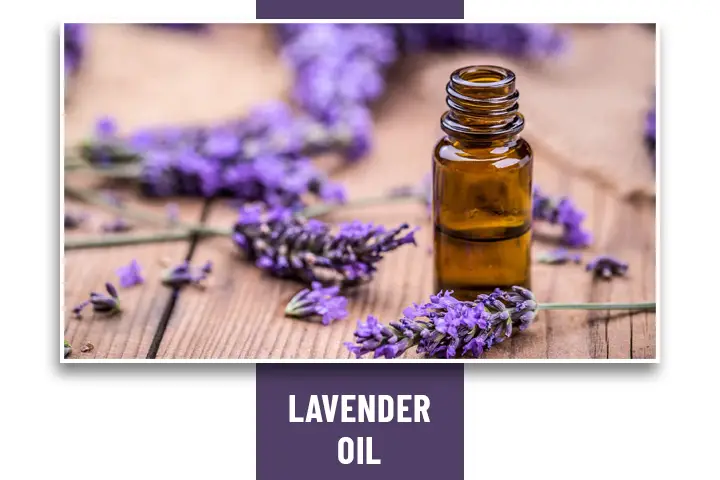 Lavender oil is a great essential oil that not only works as a painkiller to treat your headache but it also helps to support the brain's nervous system. It is an awesome oil that provides complete relief to you mind and body as well as restores your brain's chords.
3. Melissa Oil  for Headache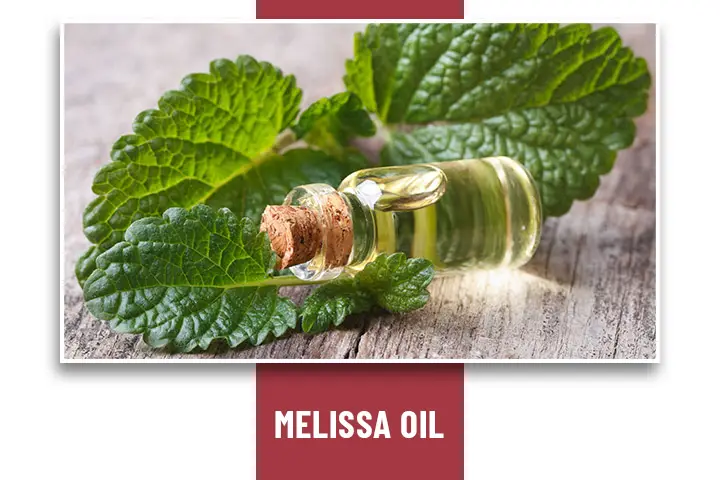 One of the excellent essential oils for headaches includes Melissa oil that uplifts your inner spirits and calms down your headache immediately. Using this essential oil aids to relax your migraines and lessen the nerves in our brain.The calming properties available in this essential oil have great ability to fight with pains and comforts your mind.
4. Chamomile Oil  for Headache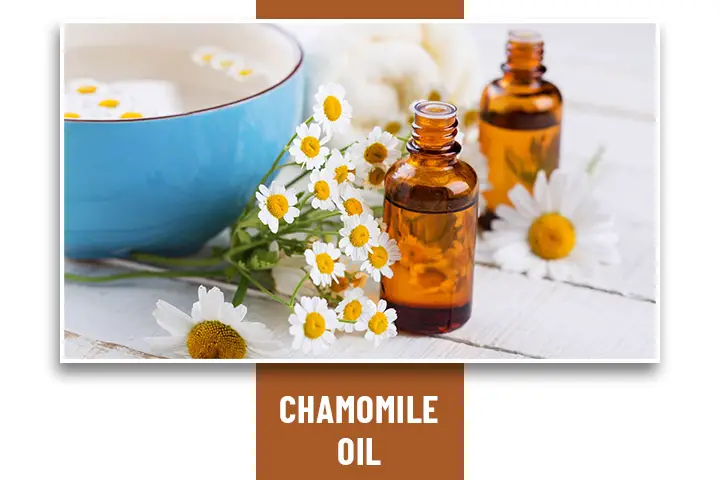 This Chamomile essential oil has amazing relaxing properties that have perfect capability to heal your headache problem and treat the migraines easily. It strengthens the muscles of your brain and and detoxifies your nerves in brain. This is a quick and effective home remedy for headache.
5. Peppermint Oil  for Headache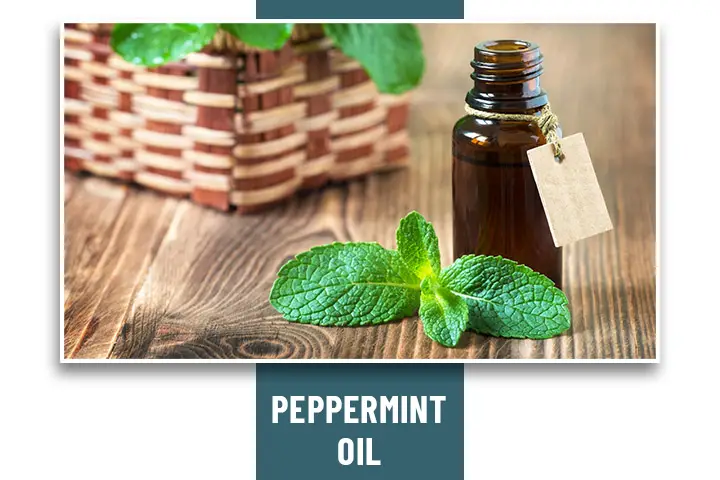 Peppermint oil is one of the prominent essential oils in the world that should be used to treat your headache and migraine problems. Choosing this essential oil will give you ample benefits such as diminishing the mental fatigue, improving your concentration, increasing your attention power and boosts mind alertness. The menthol compound present in peppermint is a great help to prevent the formation of gastric in your brain and soothes your headache.
6. Eucalyptus Oil  for Headache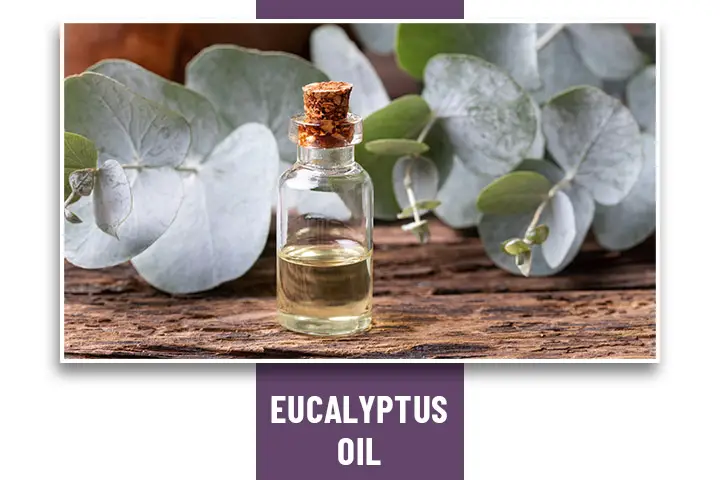 This is another effective and successful essential oil in terms of treating your headache.Using this essential oil gives you relief from severe headache problem and also reduces your mental tiredness. This oil is perfect to heal the upper respiratory system and lessens inflammation of your head.
7. Marjoram Oil  for Headache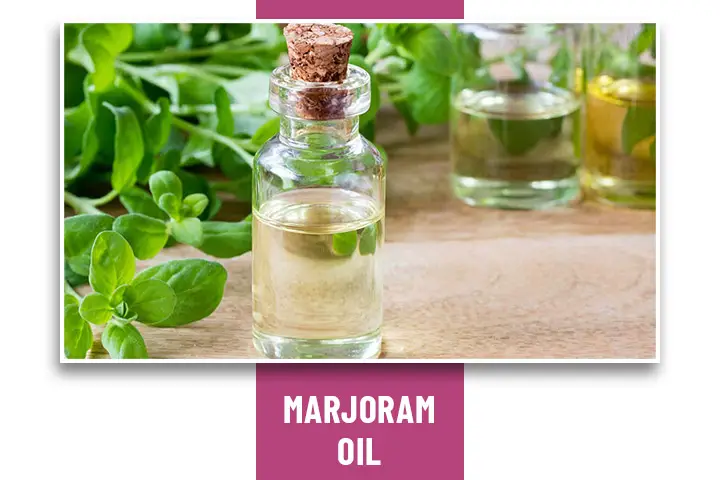 Marjoram oil is best known as the most beneficial essential oil for your brain health condition.This oil stimulates your brain tissues and provides quick relief from anxiety, stress and depression. This oil is flawless to fortify the brain muscle and muscle cramps.
Other great essential oils that help to purge headache or migraine problems are, Sandalwood, Basil, Bergamot, Clove, Frankincense, Idaho Balsam Fir, Ginger, Neroli, Rosemary, Jasmine, Myrrh, Sweet Marjoram, Valerian, Wintergreen,etc. These are unmatched essential oils that help to treat your migraine problems and provide you instant relief from the pains.
How To Use Essential Oils To Ease Headaches And Migraines:
Now you know that there are number of essential oils available that aid to pacify headaches or migraine attack. It is also important to know how to use essential oils to alleviate the pains of your head.
1. Newsworthy Application/Mild Rub:
Firstly you need to attenuate 10 to 12 drops of essential oils in 1 oz. of your favorite carrier oil like coconut oil, olive oil, jojoba oil, almond oil, and others. Take that blend of oil and start massaging smoothly on your forehead, temples and back side of the neck. Applying this oil will provide comforts to your brain.
2. Disseminate:
Disseminate essential oil every day as per as instructions.You can diffuse either during the day time or night time that instantly lessens your migraine attacks.
3. Inhalation:
Massage 1 to 2 drops of lavender essential oil onto the palms of your hands. Then you need to inhale 4-6 deep and slow breaths step by step. This way your headache will be reduced and if you have migraine problem that will be also reduced.But it will take some time to heal it. But you would definitely find re.lief from your migraine attack.
Always make sure that when you are buying essential oil it should be pure and safe. You must read the instructions on the bottle before buying it so that you will have an idea about the oil and get genuine essential oil. Through online you can search several essential oils that are available to treat your entire health conditions.You can safely buy essential oils online as they are available at completely pocket friendly prices.
Read Also: