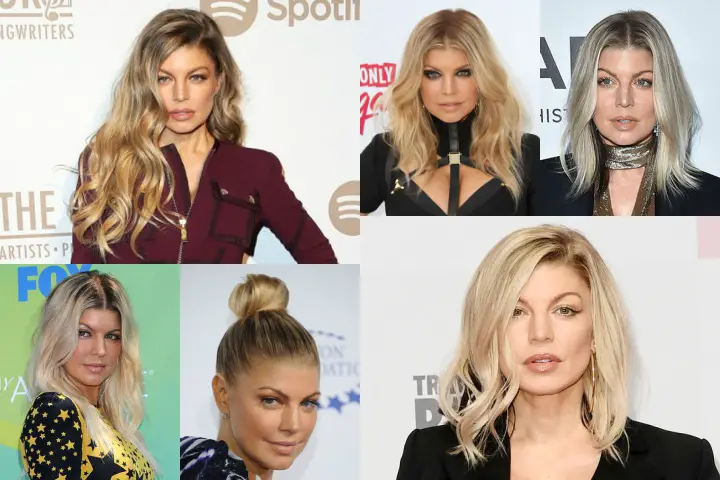 Fergie is a worldwide famous singer and also a lone female member of Black Eye Peas.  She is also known for her washboard abs and her powerful voice. Fergie looks amazing when she hits the stage and rocks with her singing talent. She is a beautiful talented singer who charms with her beautiful face, and each and every hairstyle makes her look like a different gorgeous person, With a different pattern that shows her interest towards fashion. her Golden copper color hair with wave blondes grazing locks looks fabulous with her Chin cut in different outfits. Her fashion steals everyone's attention and grabs her style. Amongst some of her hairstyles are mentioned below from which you would like to try.
Top 21 Fergie Hairstyles & Haircuts
1. Bistro Hairstyle Medium Length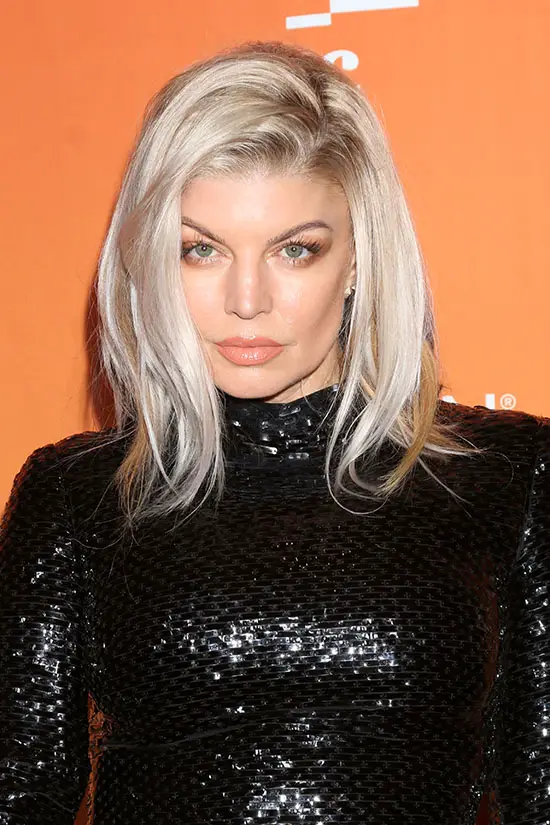 Fergie rocks with her stunning haircut and style. This hairstyle will inspire you. This is a bistro hairstyle with medium length in silver and gray combination.
2. Medium length Blonde Curls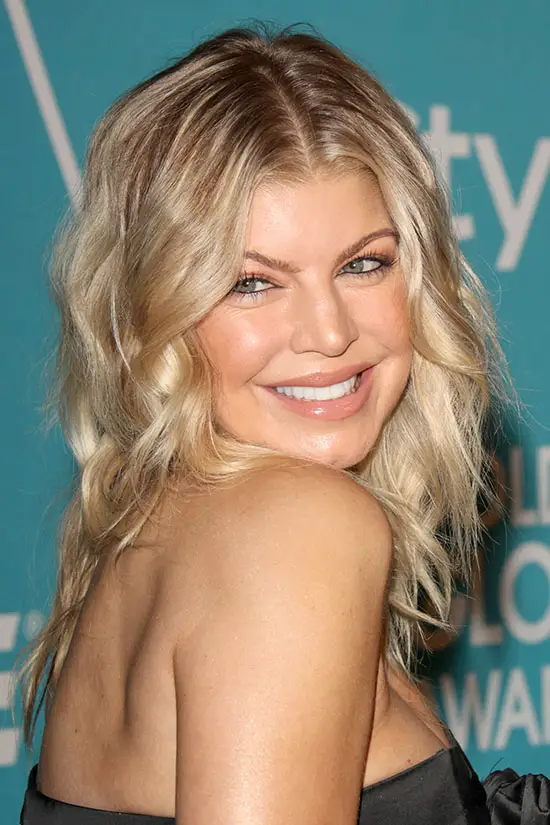 Beautiful fergie looks gorgeous with her trendy and new hairstyle which is with medium length blonde curls. This hairstyle makes her feel free and comfortable. And is attractive with her beautiful smile.
3. Fergie In Indian Long Hairstyle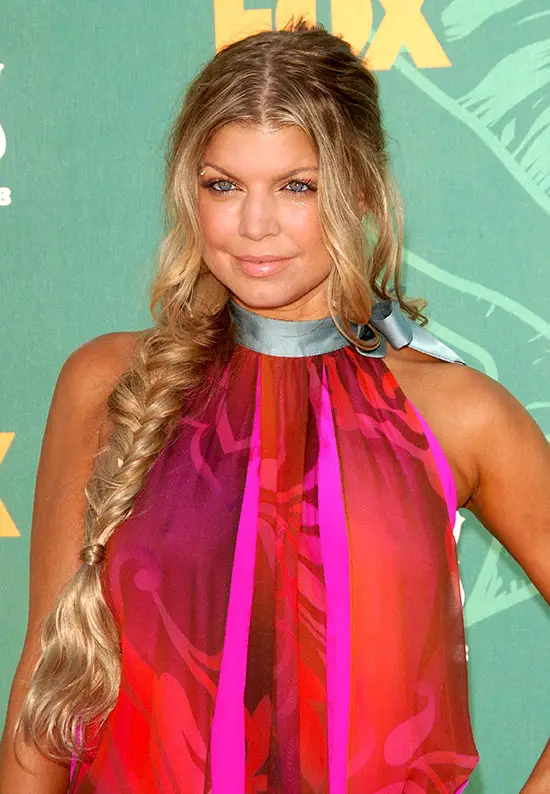 Fergie looks gorgeous with Indian style makeup. Fergie has beautiful golden long hair which is decorated in indian style with few hairs of funks on front, which make her face look more beautiful.
4. Long Golden Blonde Curls Hairstyle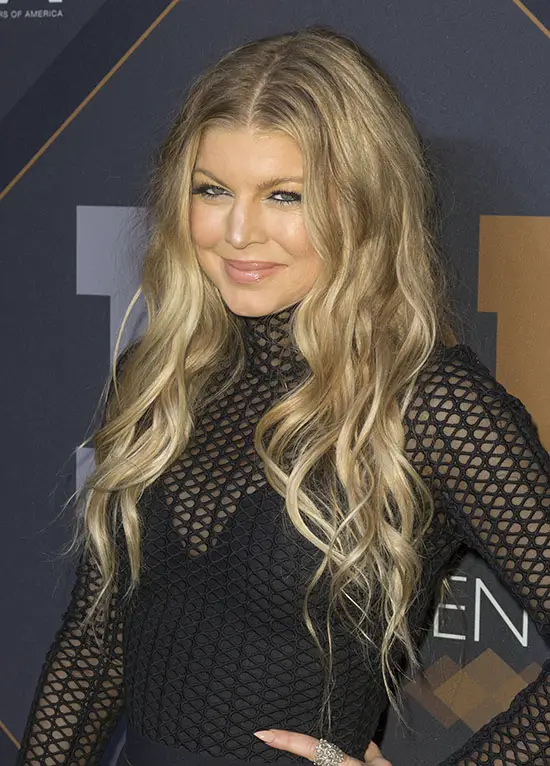 This is the simplest of best hairstyles which is suitable for any woman who has long hair. This hairstyle makes Fergie look more beautiful with long blonde curls.
5. Medium Length Wavy Hairstyle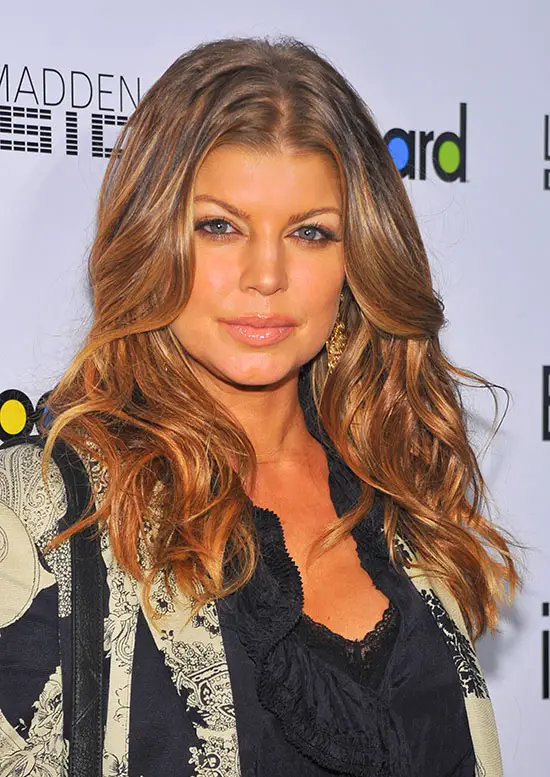 Fergie arrives with a fabulous look with her beautiful hairstyle. This hairstyle looks fabulous with medium length wavy hair. This is the simple and easy hairstyle with curls blonde.
6. Side Swept Pony Hairstyle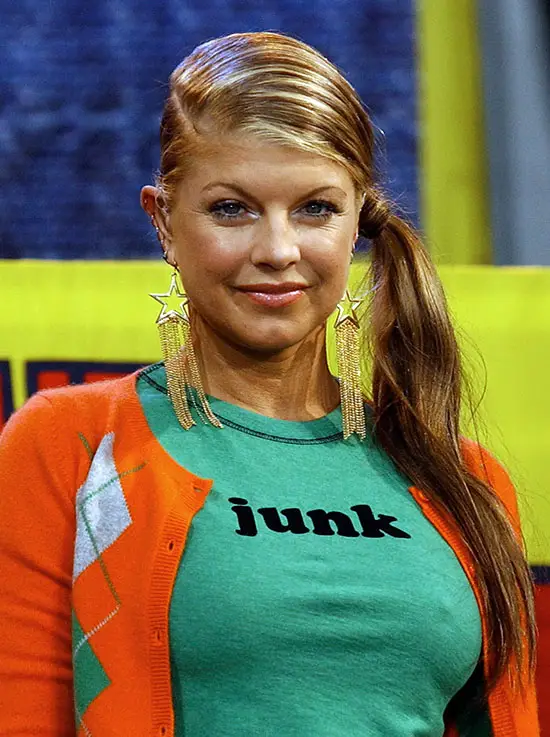 Fergie appears with a different unique hairstyle with a full side swept pony hair style which is suitable for sports and outings. Feigie also looks awesome with the sports outfit.
7. Deep Side Parting And Blonde Locks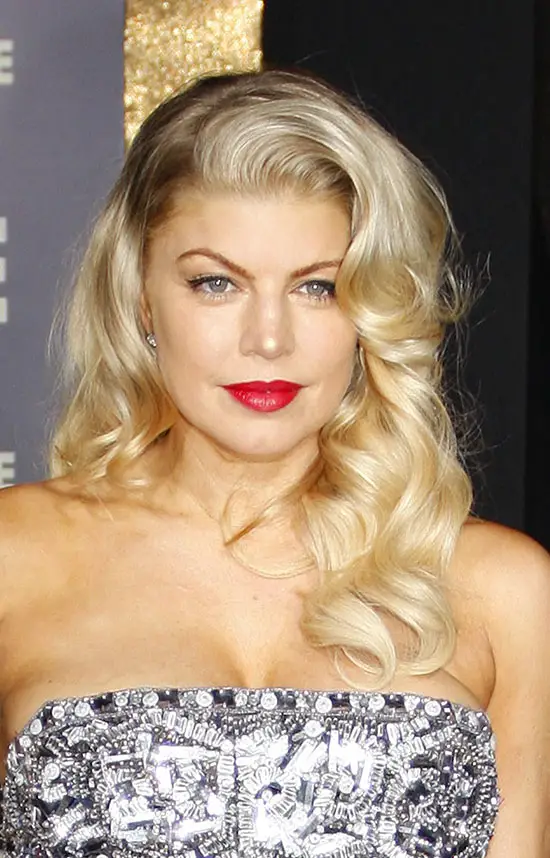 Fergie appears in a vintage look with her beautiful honey blonde locks hairstyle. This is deep side parting with fluffy feel which is suitable for award functions or any grand events
8. Pulled Half Up Hairstyle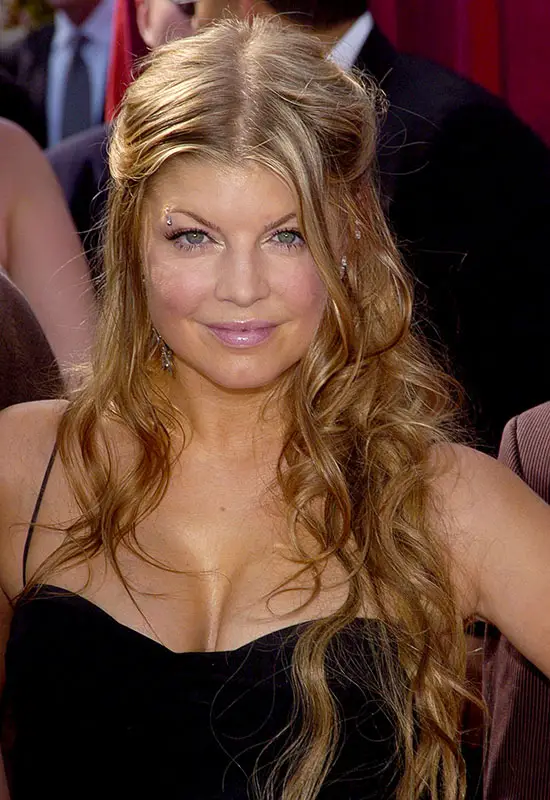 Fergie the beautiful singer with an amazing outfit, in this pictography. Fergie looks amazing with her center half pulled up and half left down which are in a wavy pattern hairstyle.
9. Back Bun And Front Wavy Hairstyle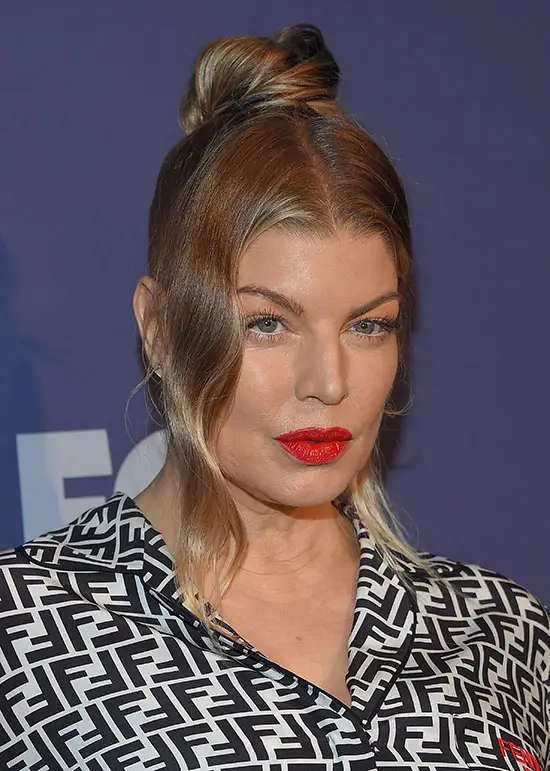 Nowadays these bun hairstyles have become most trending. Here Fergie also tried this bun hairstyle with front wavy funks on either side of her face which make her look more beautiful and trendy.
10. Ful Length Curly Hair
Fergie looks gorgeous with a full length copper color curly hairstyle. Fergie appeared in this sexy style by grabbing everyone's attention with her stunning hair style.
11. Long And Lean Side Parted Wavy Hairstyle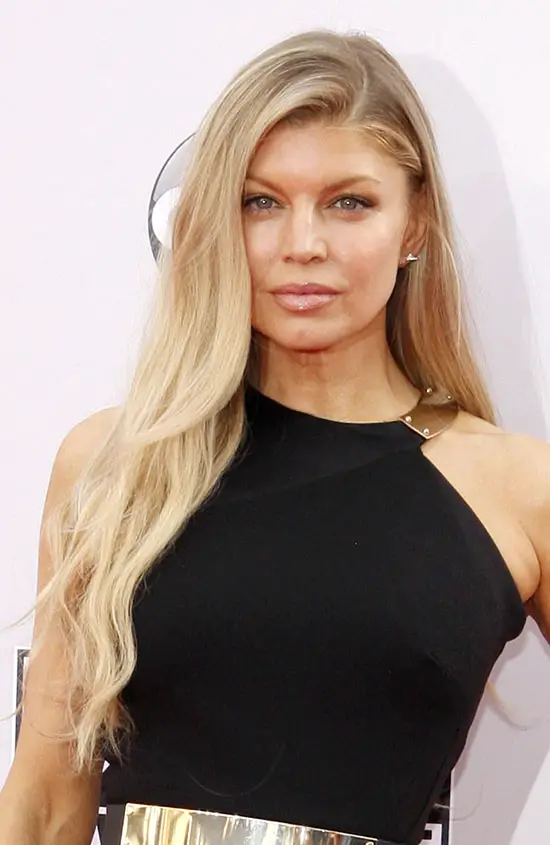 Fergie rocks with her new trendy side swept long bangs hairstyle. This hairstyle is mostly suitable for action girls in which they look cute as well as bold in their actions.
12. Low Fuss Medium Length Hairstyle With Hair Band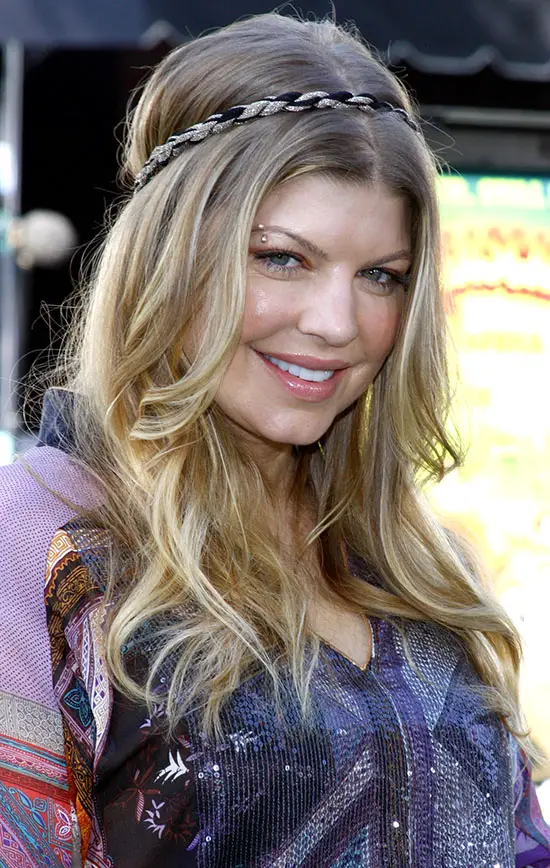 Fergie looks cute with her short wavy haircut which is decorated with a headband. This hairstyle makes Fergie look cute and beautiful with her charming and attractive beauty.
13. Black Long Wavy Hair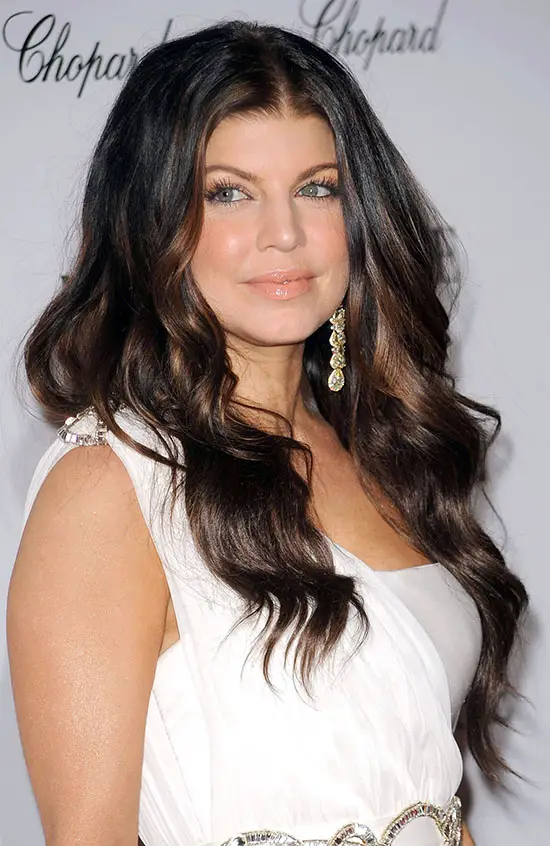 Fergie appears in the best hairstyle in Wave black long layers side part hairstyle along with beautiful white outfit. This hairstyle steals every one's attention with her attractive appearance.
14. Back Puffed Bun Hairstyle With Hairband
A new trend setting hairstyles with  unique pattern hairstyles has been tried by the famous singer fergie  Here is one of those she tried a puffed bun with long curls hairstyle in which she looks amazing.
15. Short Length Wavy Curls Blonde Hairstyle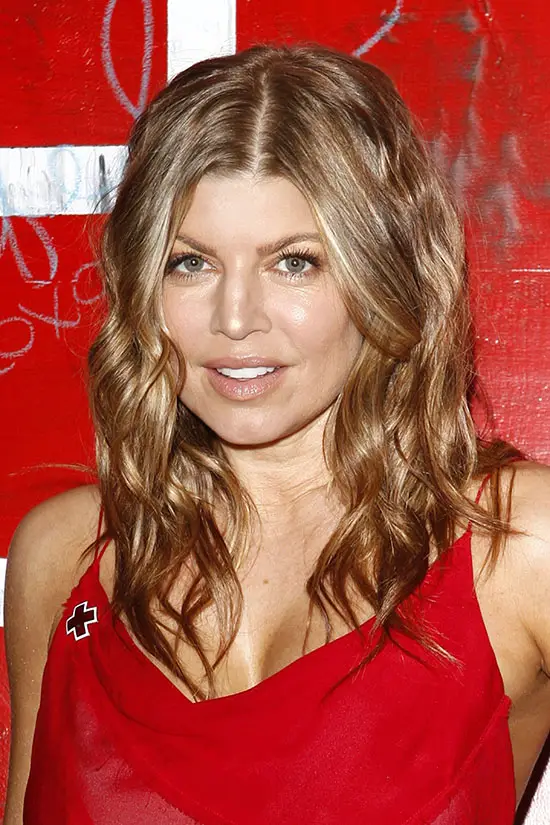 Beautiful fergie looks fabulous with her new hairstyle which is with medium length blonde curls This hairstyle makes her feel free and comfortable. And is attractive with her beautiful outfit.
16. Bun Hairstyle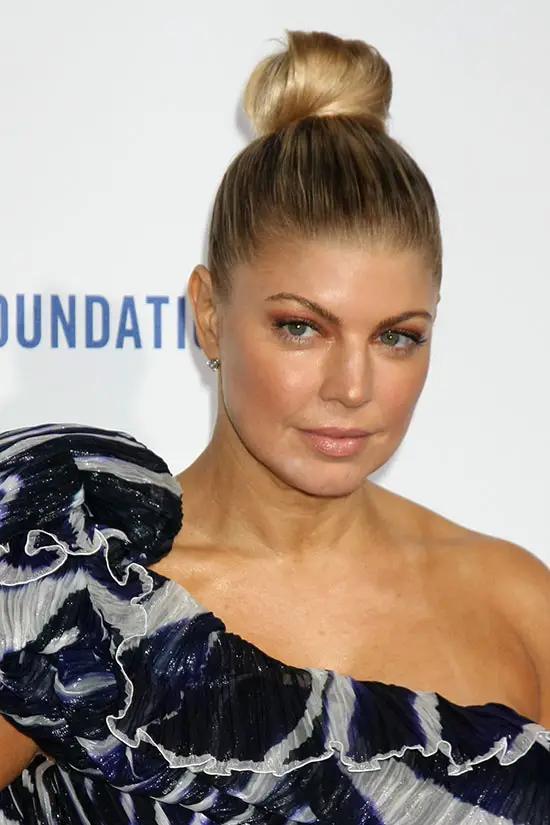 This is a tight bunny hairstyle which is a traditional and simple hairstyle where Fergie looks gorgeous in this bun hairstyle and with a suitable outfit.
17. Back Pony Hairstyle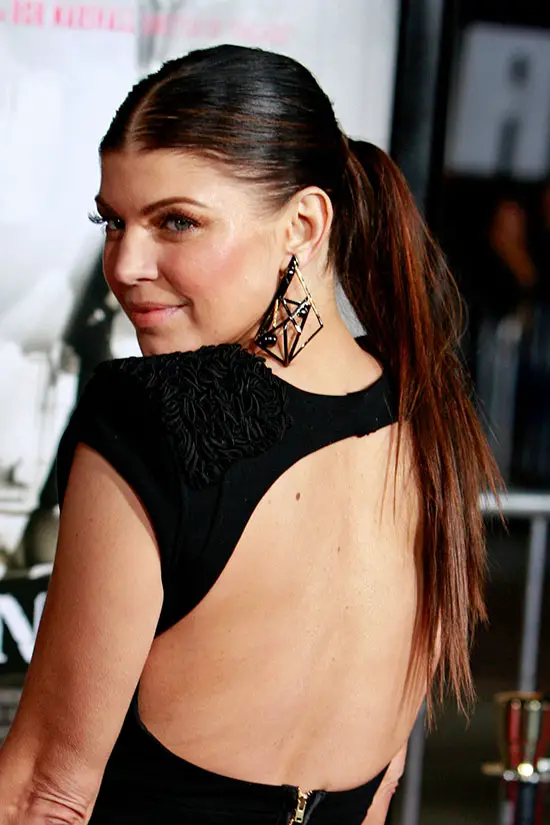 Fergie looked like a kid in this different hairstyle, she tried a simple hair style pattern which is a ponytail with parted on top. In this hairstyle Fergie looks sweet and simple.
18. Ponytail With Middle Knots Hairstyle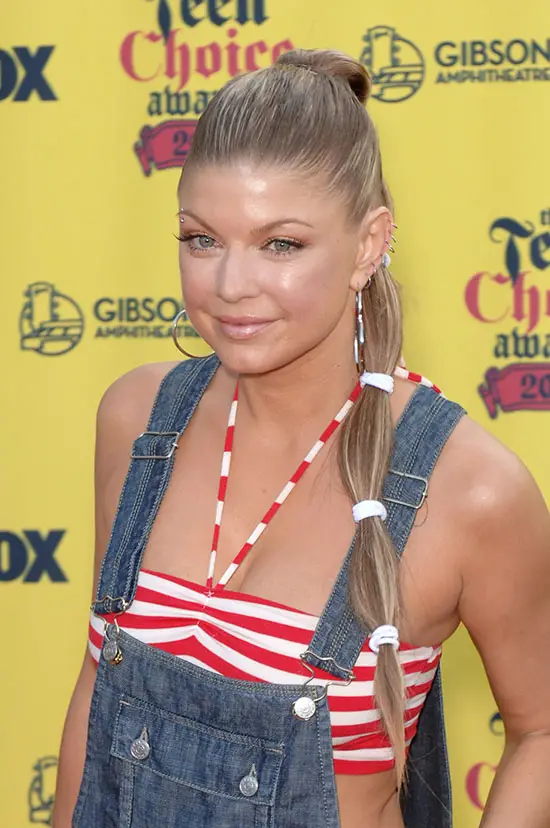 The glamorous Fergie appears in a different hair style with a suitable outfit. This is a pony hairstyle that departs with multiple knots on the pony which make you look younger and cute.
19. Low Fuss Medium Length Hair Style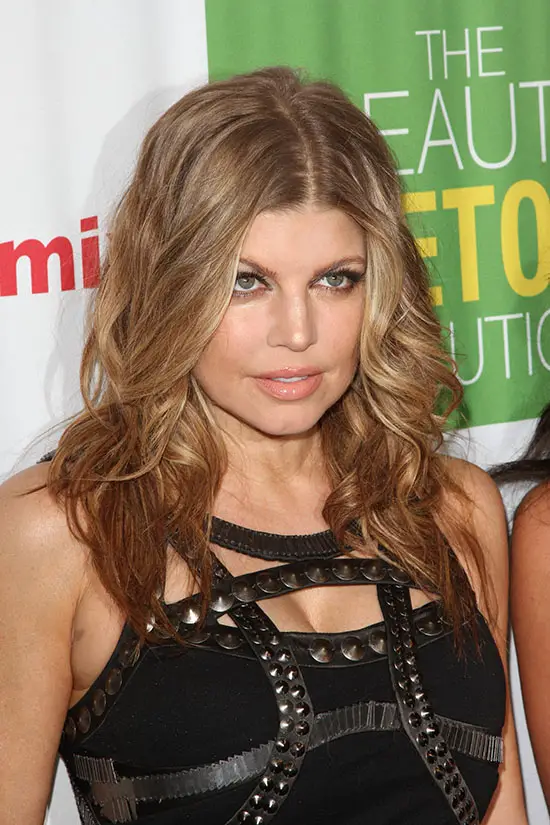 Here comes another beautiful outcome of Fergie with her beautiful hairstyle with low fuss copper gold hair. Fergie looks beautiful with short low fuss hair style along with black jewelved outfit.
20. Half Pulled Up Hairstyle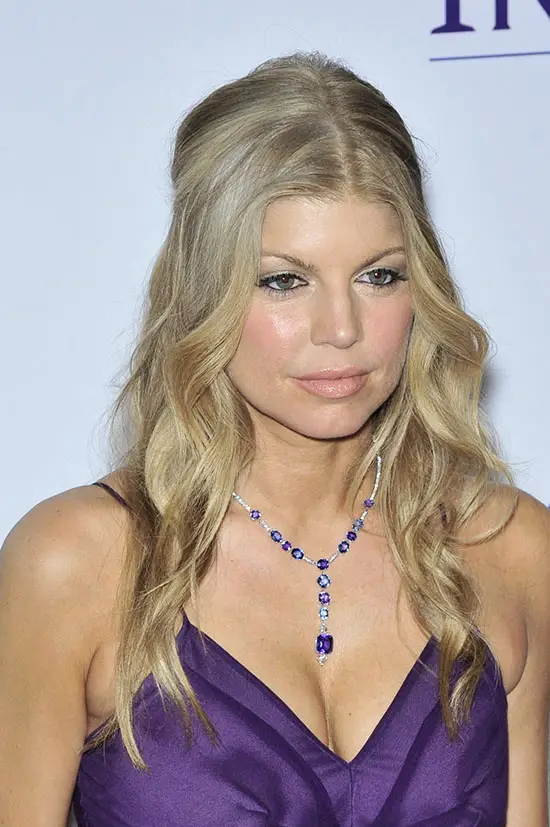 Glamorous Fergie looks beautiful with this beautiful hairstyle which is Center half pulled up and half left down where her hair falls on her face with wavy curls which make her look awesome.
21. Indian Style Hair Style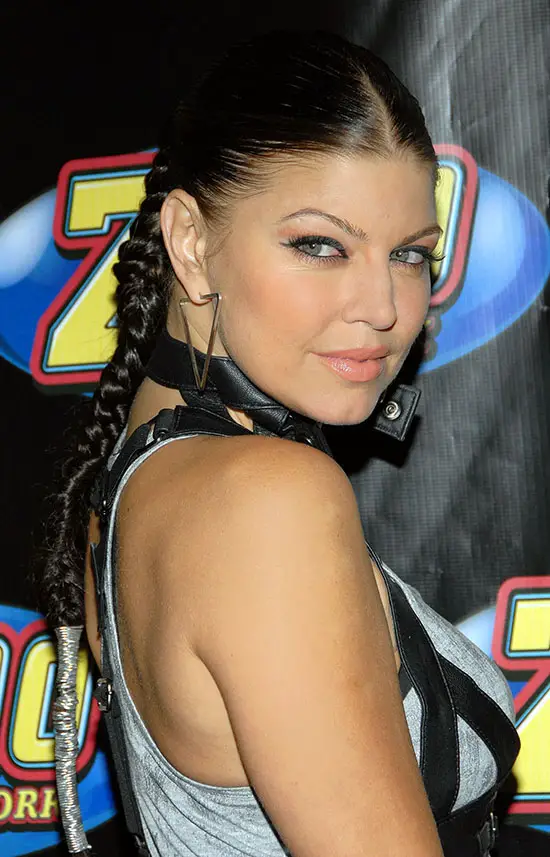 Fergie is a unique hair style setter where she tries all the hairstyles. Here Fergie tries another different Indian hair style with two plats tied with silver threads on bottom. In this hair style she looks bold and brave.