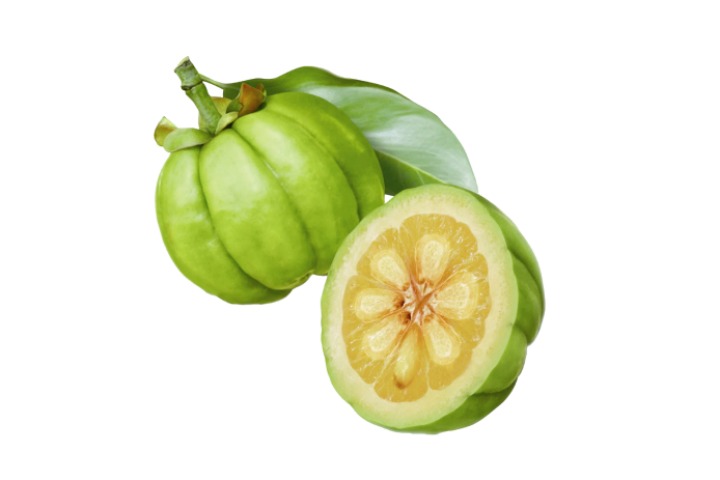 Are you tired of trying to reduce your weight? Garcinia Cambogia is one of the best and leading weight loss supplements in the marketplace globally. Here is a little information about the effects of Garcinia Cambogia. Garcinia Cambogia is a type of citrus fruit that is mostly cultivated in Southeast Asia. This fruit has been used for cooking from long time but now this fruit has appeared as the best and natural fat burner supplement. It is one of the world's famous weight loss supplements that helps to reduce fat in your body and easily helps formation of lean muscles. This weight loss pill is quite effective and natural giving you complete fitness and slim body in few months.
Does Garcinia Cambogia Work?
When it comes about functioning of Garcinia cambogia it really works as this supplement contains hydroxyl citric acid (HCA) that is most effective element in weight loss pills. It is said to suppress your appetite instantly and speed up the metabolic processes in the body. As per as evidence it has been marked that consuming Garcinia cambogia improves your metabolism. After eating this pill you can see good result within 12 to 13 weeks.
Garcinia Cambogia Benefits
Here are some of the Garcinia Cambogia benefits. However, most of these uses of this fruit are still under research. It is advised to consult a professional before you use any medicines containing Garcinia Cambogia. The benefits of Garcinia Cambogia are listed below
1. Weight Loss
One of the most important uses of Garcinia Cambogia is weight loss. Research shows that the large quantity of hydroxycitric acid present in the fruit is responsible for this property. However, some researchers also point out that this could be a myth since this benefit has not yet been proven with proper facts.
2. Used for Cooking
Garcinia Cambogia is mainly used in India to make various curries. People in Assam and Southern parts of India, Thailand, Burma and Malaysia, often use the dried rind of the fruit or the extracts of the fruit to make something sour. It can be used as a temporary replacement for tamarind.
3. Curing fish
Garcinia Cambogia is often used to cure fish mainly by people from the coastal regions in Sri Lanka or the Southern parts of India.
4. Controls Diabetes
These medicinal fruits are good to control diabetes. They make it easier for our body cells to absorb the required sugar content in our body. But it is recommended that you do not take Garcinia Cambogia along with your diabetes medication without consulting a doctor.
5. Controls Cholesterol Level
Besides controlling diabetes, Garcinia Cambogia has another benefit of controlling the cholesterol level in our body, by lowering the triglycerides and LDL or the bad cholesterol in our body. Again, if you are patient of high cholesterol, it is best that you consult your physician before taking in Garcinia Cambogia.
6. Enhances Endurance Power
Garcinia Cambogia makes one less exhausted. This is mainly due to the high level of hydroxycitric acid or HCA present.
7. Improves Metabolism
The high level of HCA or hydroxycitric acid, is beneficial in improving the metabolism rate in humans.
Side Effects of Using Garcinia Cambogia
Some of the effects from continued use of Garcinia Cambogia include dry mouth, dizziness, diarrhea, and upset stomach. In certain cases special care needs to be taken if planning to use Garcinia Cambogia for weight loss. Some of them are listed below
1. Pregnant and Lactating Women
This fruit is not recommended for pregnant or lactating women. If you would still want to take it, then the best option would be to consult your doctor.
2. Liver Damage
There's a slight possibility that Garcinia Cambogia might damage the liver if not taken in proper amount. This again is not a fact, but people are recommended not to take chances and consult a physician.
3. Lowers Blood Sugar Level
Garcinia Cambogia controls high blood sugar level as they simplifies the sugar to be absorbed by our cells; but this is not recommended to a person with low blood sugar level.
4. Not Good for Heart Diseases
People with heart diseases should also not take this medicine as they would only further aggravate the problem.
How to Take?
You must consume 500 mg three times every day and the best time to take Garcinia cambogia is to consume 30 minutes to 60 minutes before taking your meal.
Garcinia Cambogia is safe to use and the product has been approved clinically and it has been tested extensively for all the components. Users don't have to face any health problem and its superior quality of the elements helps to get fitness and healthier physique. Thus, people suffering from low blood sugar level, or heart problems, asthma or anemia; or pregnant and feeding mothers, avoid taking Garcinia Cambogia in the form of medicine unless recommended by a doctor. As for the rest, if you feel that you can bear the side effects of Garcinia Cambogia, in order to lose those extra pounds or it will be good to control your high blood sugar level; go ahead and use it, but do consult a doctor before you do so and consume it as the doctor recommends.
You Might Also Like:
Image:- 1