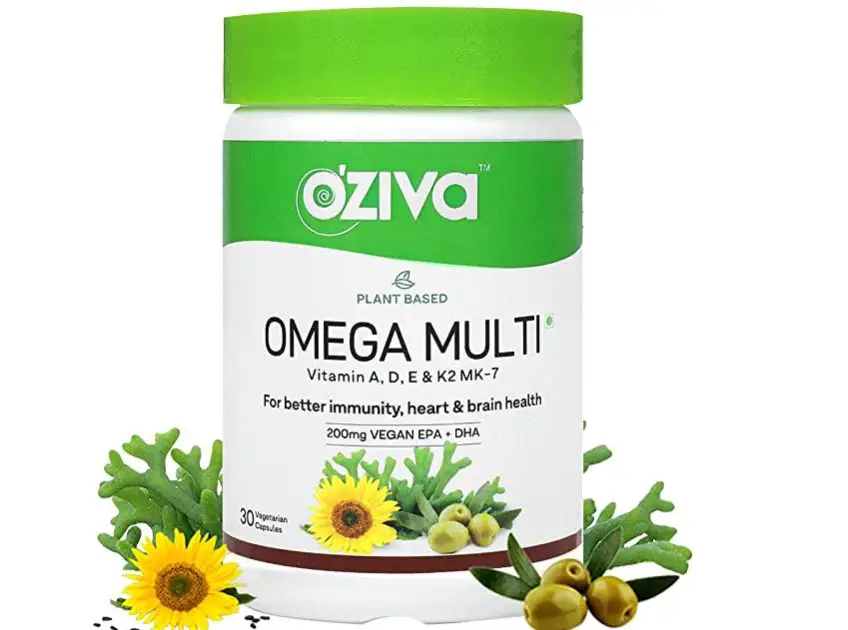 A healthy diet furnishes the need for every mineral and vitamin in the body, but these days when most of our foods are adulterated, meeting the nutritional requirements has become difficult. It is the reason why the intake of nutritional supplements like protein powder, multivitamins, and many more has become essential.
You can find multiple brands selling multivitamins, but which one is reliable and worth spending money on? Today, we will review Oziva Plant-based omega multivitamins that consist of the goodness of plant vitamins and extra virgin olive oil.
Let's know how beneficial it is for the body and how it can help to meet the nutritional requirements.
Product Review
Oziva is known for manufacturing plant-based products, and its multivitamins are no exception. The use of plant-based vitamins along with the goodness of extra virgin olive oil makes it highly beneficial for the body.
The presence of omega3 and four types of plant vitamins- Vitamin A, D, E, and K2 ensures that all the nutritional requirements of the body will be met. It promotes brain, heart, and joint health. Also, it supports immunity, making the immune system stronger.
Every extract is derived from a plant and is certified clean by US CLP & certified Vegan by the Vegan Society of the UK. Seeing the composition and certifications, the product looks promising and worth giving a try.
Product Description
Oziva Plant-based Omega Multi Plant Vitamins are loaded with plant nutrients that keep the heart and brain health. It consists of Algal Omega-3, Plant Multivitamins, and Extra Virgin Olive Oil- everything which is needed to keep the body healthier.
A holistic approach to making this formulation makes Oziva multivitamins reliable for daily use. It helps vital organs to function normally. Vegan Omega 3 and vitamins from plants ensure that there will be no side effects on the body.
Extra virgin olive oil, being a rich source of antioxidants, fights free radicals and makes you feel energetic and younger. The daily intake of one capsule ensures good health.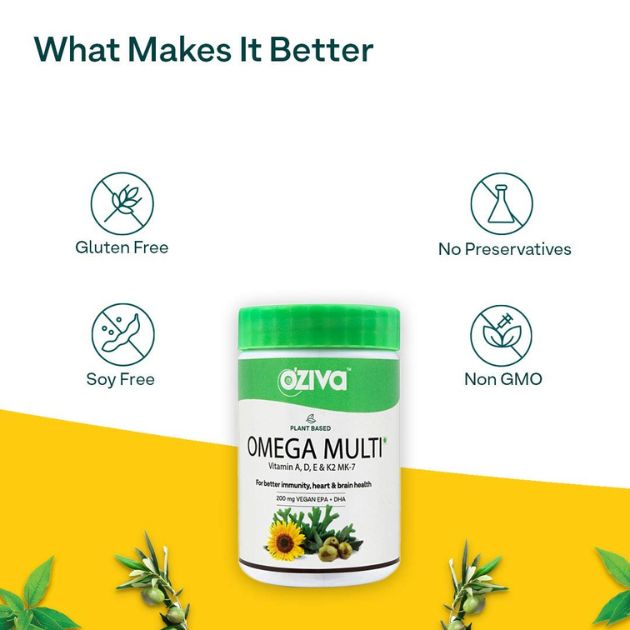 Nutrition Facts
The major ingredients in Oziva Multivitamins, along with their nutritional benefits, are below-
Vegan Omega-3 – It is an anti-inflammatory that helps in reducing inflammation and the health issues due to it. Also, it combats joint pain.
Plant Vitamins – The presence of Vitamin A, D, E, and K fulfills the requirement of these nutrients in the body and strengthen the immune system. Also, it helps to fight stress and provide emotional well-being.
Extra Virgin Olive Oil – Rich source of anti-oxidants, extra virgin oil promotes heart health and improves brain function.
What We Like
It is soy-free and does not contain artificial sweeteners or preservatives.
It is a clinically tested product.
Certified vegan.
Since every extract came from nature, there are no side effects.
What We Don't Like
The package comes with 30 capsules, and it is essential to consume one or two capsules every day for at least three months to see the difference in health and stamina.
You have to be patient as plant extracts take time to show results.
However, the outcome is always long-lasting.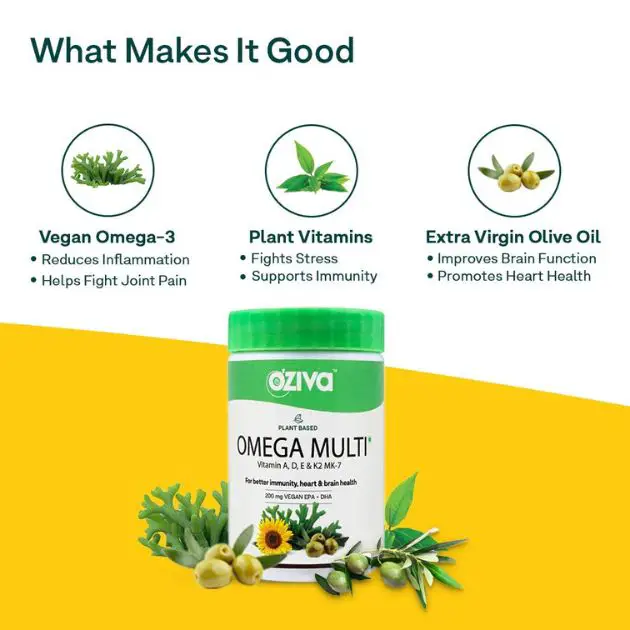 How Much Does Oziva Multivitamins Cost?
You can buy Oziva Multivitamin from their website at the sale price of Check Here. You can also get it from Amazon at the same price. Buying Oziva products from any other source may not help you fetch discounts and offers.
Alternative Products
Conclusion
Furnishing the requirements of nutrients in the body is essential to combat day-to-day stress. These days when workload and stress take a toll on normal life, intake of reliable supplements can keep you healthy and lively. It is important that the product you are consuming shows its effect within one or two months, or else it is just a waste of money.
The good news is that Oziva multivitamins consist of plant-based vitamins that definitely show results with regular use. Another good thing is there are no side effects as everything is herbal and in its pure form. Try Oziva Plant-based multivitamins with omega 3 for complete nutrition.
Oziva Similar Products