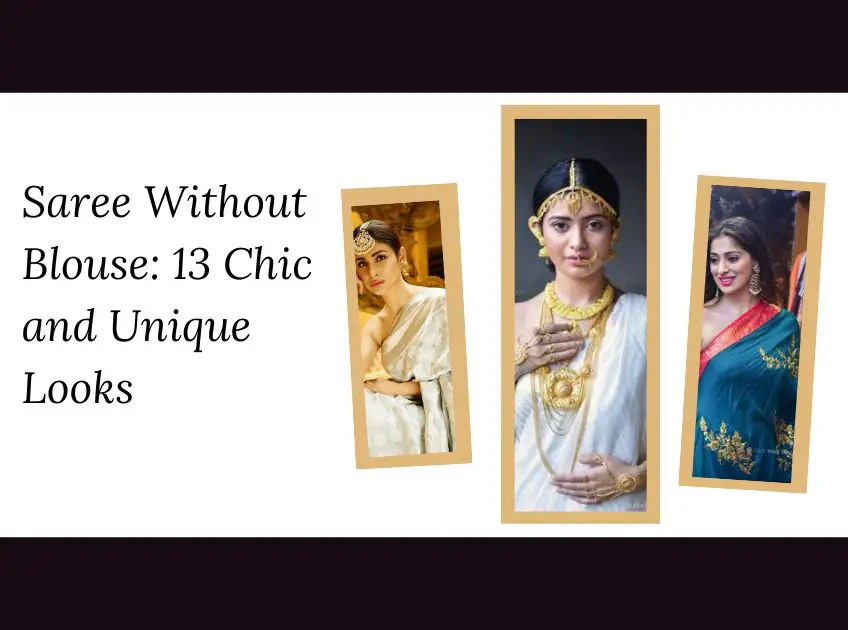 A saree without a blouse refers to a traditional Indian women's garment that consists of a long piece of fabric draped elegantly around the body without the accompanying blouse or choli. When a saree is worn without a blouse, it is typically done as a style statement or a fashion choice. In such cases, the saree is often draped in a creative or unconventional manner to create a unique and modern look.
Saree Without Blouse: 13 Chic and Unique Looks
1. Sabby Suri in Maroon Saree without Blouse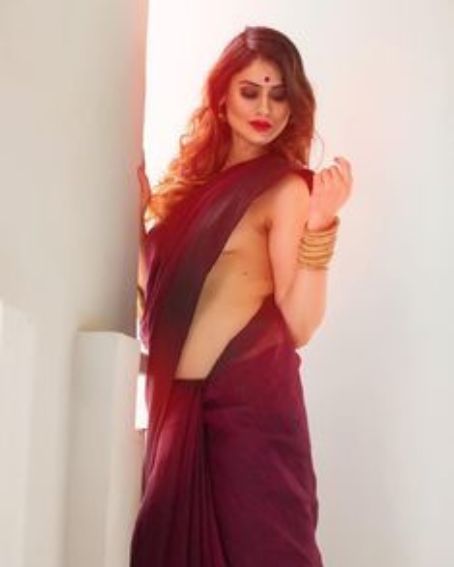 Sabby's confident and modern take on the classic saree highlighted her unique style, making a bold fashion statement.
Sabby Suri looked stunning in a maroon saree, exuding grace and sophistication as she embraced this traditional attire.
Her choice to forgo a blouse added a contemporary twist to her ensemble, showcasing her confidence and individuality.
2. Pastel Organza Saree without Blouse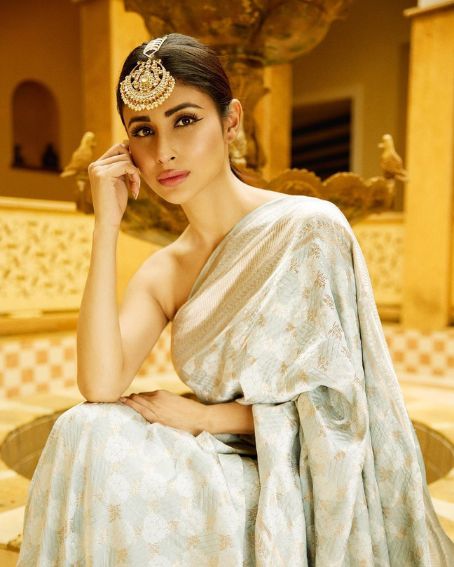 Pastel organza sarees are a popular choice among teenage girls and young women for their delicate and airy appeal.
These sarees exude a sense of femininity and grace, making them perfect for special events and parties.
While traditionally paired with blouses, some prefer to forgo the blouse to create a modern and unconventional style.
3. White Stripes Saree Without Blouse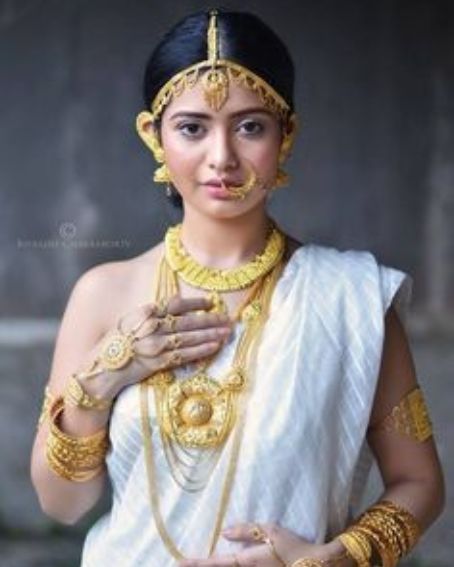 White stripes sarees offer a fusion of traditional and contemporary fashion, appealing to women of different generations.
The absence of a blouse highlights the saree's unique pattern and allows for creative draping styles.
These sarees are versatile and can be worn casually or for formal gatherings.
4. Green Silk Designery Saree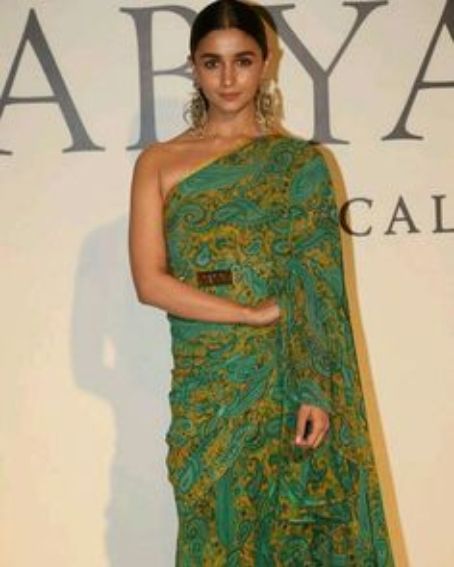 Green silk designer sarees are a favorite among women who appreciate opulence and sophistication.
Young girls often choose these sarees for weddings and festive occasions, attracted by their vibrant color and intricate designs.
The richness of silk and designer motifs make these sarees a statement piece.
5. Yellow Plain Saree Without Blouse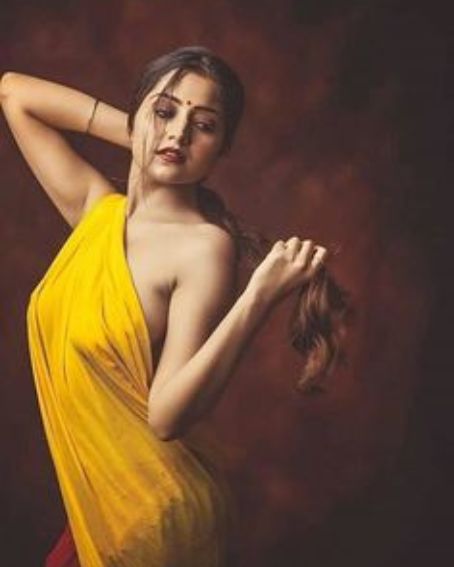 Yellow plain sarees without blouses are a symbol of simplicity and elegance.
Women of all ages, including teenagers, adore the bright and cheerful aura these sarees bring to any event.
The absence of a blouse allows for experimentation with various accessories and jewelry.
6. Blue Saree with Red Border Without Blouse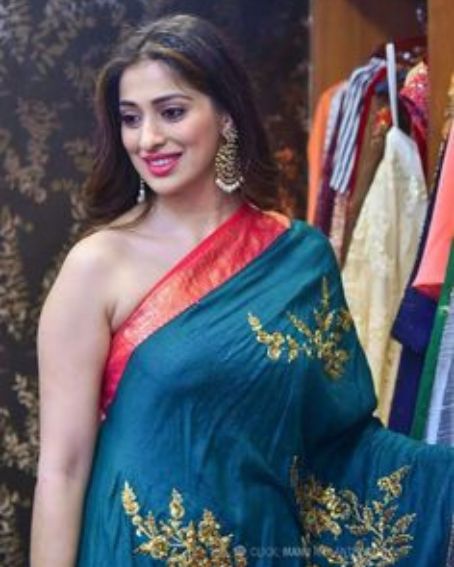 Blue sarees with a contrasting red border are a timeless choice, suitable for women of all ages.
These sarees combine tradition and style effortlessly, making them a favorite among young and older generations.
The absence of a blouse accentuates the saree's striking color combination.
7. Green Cotton Saree Without Blouse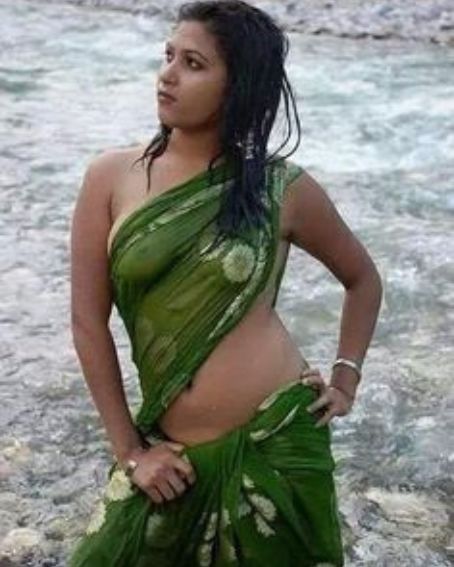 Green cotton sarees offer comfort and grace, making them popular among women, including young girls.
These sarees are ideal for everyday wear and casual gatherings, showcasing a blend of tradition and modernity.
The simplicity of cotton sarees is often enhanced when worn without a blouse.
8. Beige Color Saree without Blouse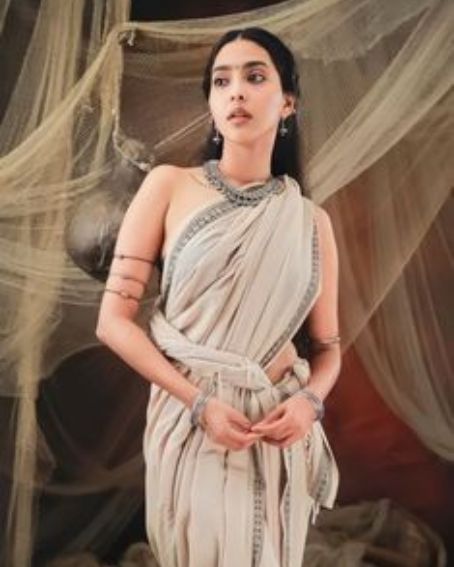 Beige color sarees, when worn without a blouse, evoke an understated yet chic style.
Women of different age groups appreciate the neutrality of beige, making it suitable for various occasions.
The absence of a blouse allows for personalized styling choices with accessories.
9. Green Kanjeevaram Saree without Blouse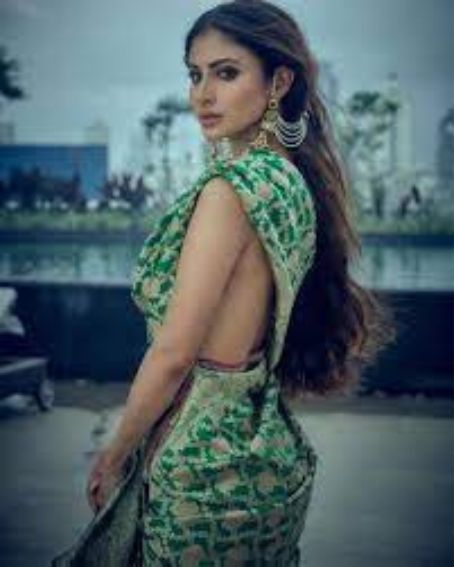 Green Kanjeevaram sarees are synonymous with South Indian elegance and are loved by women of all ages.
The absence of a blouse adds a touch of contemporary flair to this traditional attire.
These sarees are often chosen for weddings and religious ceremonies.
10. Red Saree without Blouse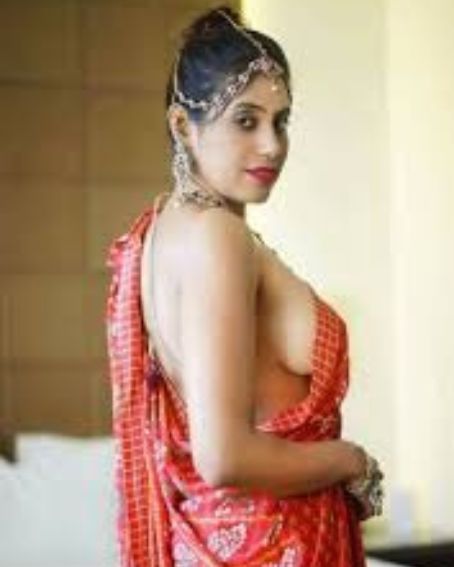 Red sarees, a symbol of passion and vibrancy, are a staple for women of all generations.
When worn without a blouse, they exude confidence and a sense of empowerment.
These sarees are often chosen for weddings, festivals, and celebrations.
11. White Transparent Saree without Blouse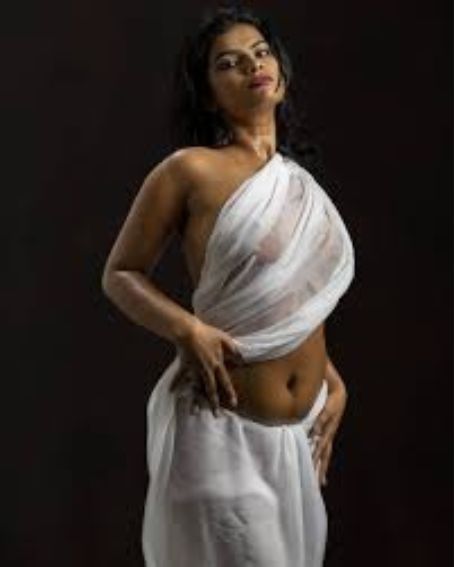 White transparent sarees, when worn without a blouse, create a modern and bold look.
Young women often embrace this style for its edginess and unique charm.
The transparency of the saree allows for creative layering and styling.
12. Pink Saree without Blouse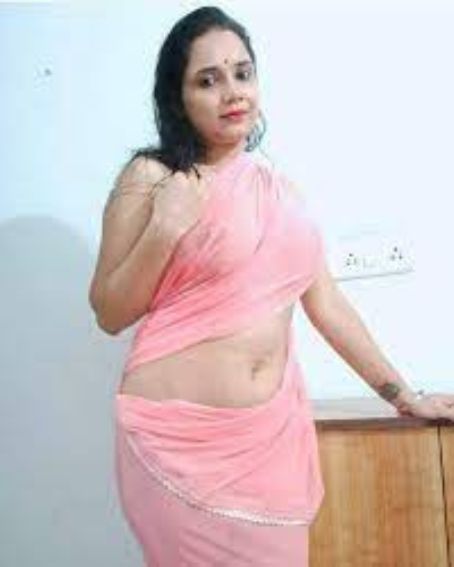 Pink sarees are adored by women of all ages for their femininity and versatility.
When worn without a blouse, they offer a contemporary twist to a classic color.
These sarees are perfect for various occasions, from weddings to parties.
13. Silk Saree without Blouse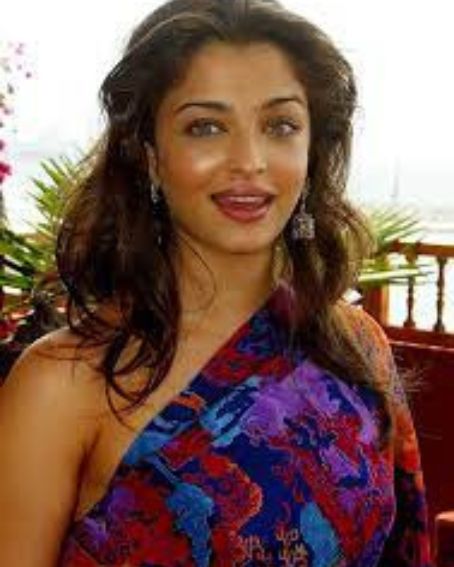 Silk sarees are a timeless choice, appealing to women, young and old, due to their luxurious texture and intricate designs.
Some women prefer wearing silk sarees without blouses to create a distinctive and fashionable statement.
These sarees are often reserved for grand celebrations and cultural events.
What Is The Importance of the "Saree without blouse" ?
The saree, a traditional Indian garment, is a versatile and culturally significant attire that can be worn in various ways, with or without a blouse. Wearing a saree without a blouse holds its own significance and importance in Indian culture and fashion, although it may not be as common as wearing a saree with a blouse. Here are some aspects to consider:
Cultural Significance: Sarees have been worn for centuries in India, and their cultural significance goes beyond just a fashion statement. Some regional and cultural practices involve draping a saree without a blouse, especially in certain temple rituals or traditional ceremonies.
Comfort and Freedom: Going blouseless with a saree can provide a sense of comfort and freedom. It can be a choice made by women who find blouses restrictive or uncomfortable. This is particularly relevant in hot and humid climates.
Reviving Tradition: Some women may choose to go blouseless as a way to revive or reconnect with traditional and historical styles of saree draping. This can be a way to pay homage to their cultural roots.
Body Positivity and Empowerment: Wearing a saree without a blouse can be a statement of body positivity and empowerment. It challenges societal norms and expectations regarding women's clothing choices and body image.
Fashion and Personal Style: Fashion is a highly personal choice, and some individuals may simply prefer the aesthetic of wearing a saree without a blouse. It can be a way to express one's unique style and creativity.
Artistic Expression: Some artistic and creative endeavors, such as dance performances or photo shoots, may incorporate sarees without blouses as a form of artistic expression, showcasing the beauty of the saree drape itself.
Modesty and Elegance: For some, going blouseless can be seen as a more modest and elegant way of wearing a saree. It offers a different silhouette that may be considered more conservative by some cultural standards.
Functional Considerations: In some situations, such as during pregnancy or breastfeeding, wearing a saree without a blouse can be more practical and comfortable.
Conclusion
Sarees without blouses represent a modern and minimalistic take on traditional attire. This contemporary trend focuses on the elegance and simplicity of the saree itself, allowing women to experiment with various draping styles and accessories, ultimately emphasizing the saree's inherent grace and beauty. This fashionable choice provides women with a versatile canvas to express their unique style and showcases the saree's timeless appeal.