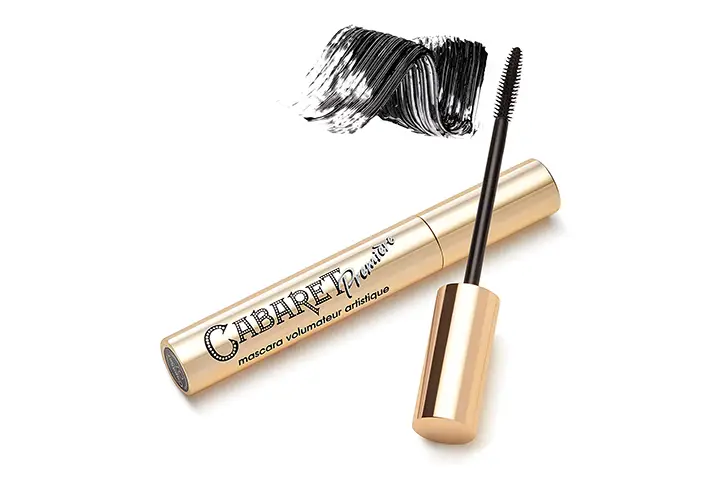 Vivienne Sabó Paris – Classic French Mascara is a great choice for anyone who is craving for defined voluminous lashes. This every day classic mascara provides thicker, longer and gives fanned lashes.
The smudge proof and long lasting formula of this product doesn't flake or transfer. This product is clump free and gives a soft and natural look to your lashes.
Vivienne Sabó Paris – Classic French Mascara Cabaret Premiere
How it works:
The light weight and flake resistant formula of this product gives a buildable thickness and length for a fluttery, full-fan effect.
It separates each lash, curl, boost volume . And it is easy to apply with its petite wand that coats every lash.
Pros:
It gives a real falsie effect on eyelashes.
It lasts all day.
It's cruelty free.
Makes each lash fuller with its unique brush.
Cons:
Can not remove from eyes smoothly.
Rating: 4.3 out of 5
Cabaret premiere mascara transforms your ordinary eye look into WOW! Look. The improved formula of this product is smudge proof and light. Just one coat defines and volumizes your lash look beginner's friendly.
Frequently Asked Questions (FAQ'S)
Q. Do you need the primer to use this mascara?
A: I use it without the primer and it works fantastic. My friend uses it the same way and she loves it too.
Q. Do I need to use eyelash curlers with this product?
A: Not at all, just hold the wand against the lashes.. you will have long lashes that curl up.
Q. Is this mascara waterproof?
A: Yes, I go to the gym and it doesn't run or smudge. I live in a humid climate and this is the best waterproof mascara I have found. Plus it makes your lashes very long.
Alternate Products:
You Might Also Like: