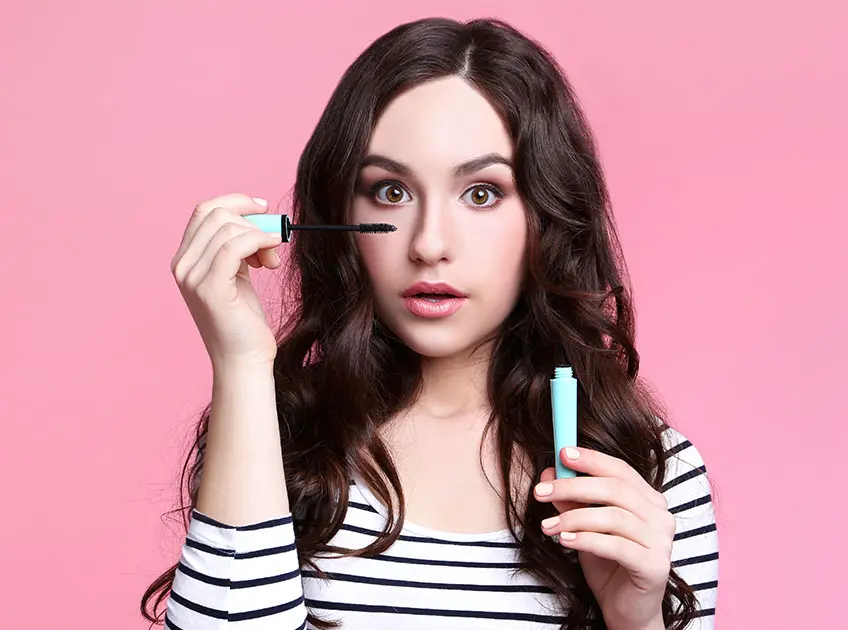 A simple swoosh of mascara can bring about a significant amount of difference. However, it can be quite disappointing when you turn to the mascara only to find out that it has become dry. Dry mascaras are one thing that makeup lovers hate. In this blog, we will discuss ways you can revive your dry mascara.
The first thing that you need to do is check if the mascara tube is more than 5 months old. In case it is, you should discard it. Obviously, you do not have an eye infection just because you had to beautify your eyelashes. However, some of the mascaras become clumpy even before they reach the expiry date. There is no need to worry, you will be able to make them good again just with some few products.
Mascara generally dries-up before time because of the air we pump. We pump the mascara wand so many times prior to applying that air is introduced into the tube and it will dry up the mascara. Here are some simple methods which will enable you to fix mascara.
Best Mascara Dries-Up
1. Use Eye Drops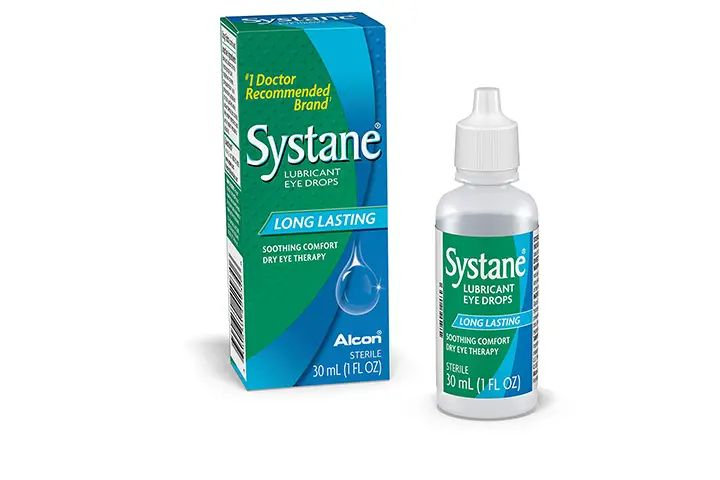 With the help of an eye drop, you will be able to re-moisturize the dried-up mascara. You should not assume that you can use water in place of eye drops.
Water contains numerous microbes which will lead to an eye infection. Filtered water too cannot be a safe option. Filtered water, too, isn't a safe option.
To revive, you will have to add 2-3 drops of the eye drop in the mascara bottle. Use and wand to twirl it inside the bottle. Shake it and your mascara will be ready to be used again.
However, when you swirl don't pump they want and make sure you use an antibacterial eye drop.
[ Read: How To Do Smokey Eye Makeup ]
2. Use Aloe Vera Gel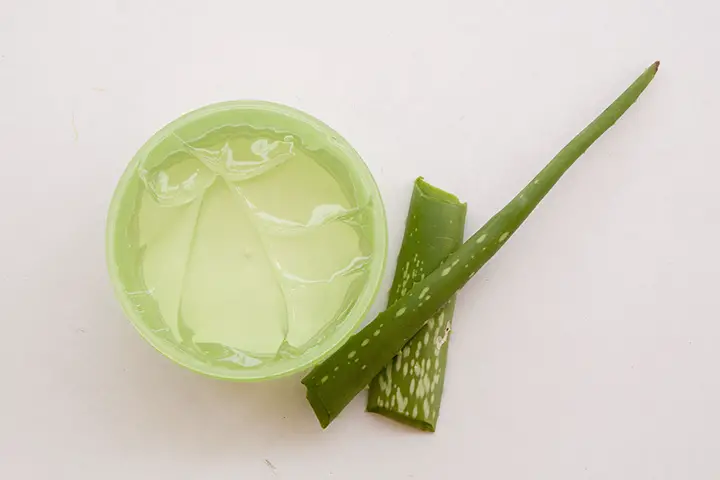 Aloe Vera is naturally soothing. Several skin care products tend to use it. If you want a natural remedy for the mascara, you should opt for Aloe Vera gel.
Pour a little amount of Aloe Vera gel in the mascara tube. Shake the tube and get smoother mascara.
3. Use Contact Lens Solution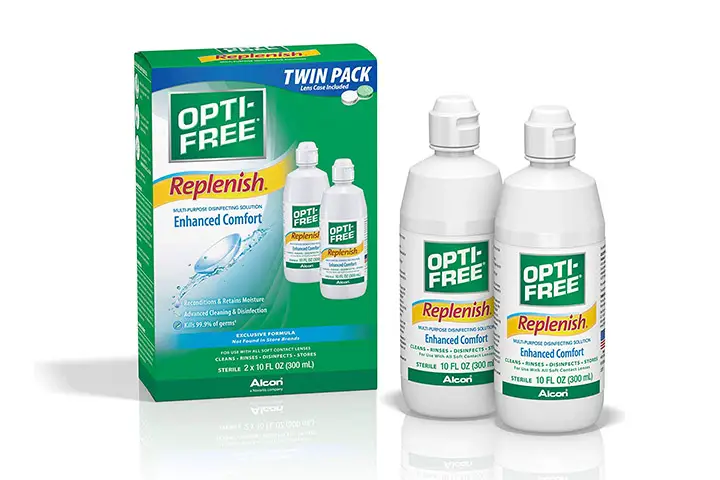 It is possible to fix your dry mascara using the contact lens solution. Many have tried this method and have found it to be very useful in fixing clumpy mascara.
Take the contact lens solution and add about 10 drops of it to the mascara bottle. Swirl to mix the solution with the mascara and you will be done. It will bring back the shine on the mascara.
[ Read: How to Apply Mascara ]
4. Use Hot Water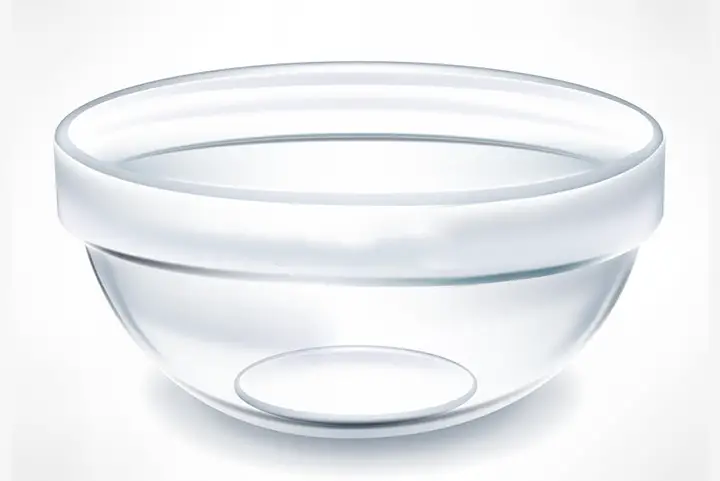 This is one of the simplest methods. The first thing that you need to do is boil some water. When done, pour it into a cup and put the tube of mascara in the cub with the lid being side up.
Allow it to sit in this position for a few minutes. Make sure that you close the lid carefully before you put it on the cup and use the hot water with care.
How to Use Dried-Up Mascara?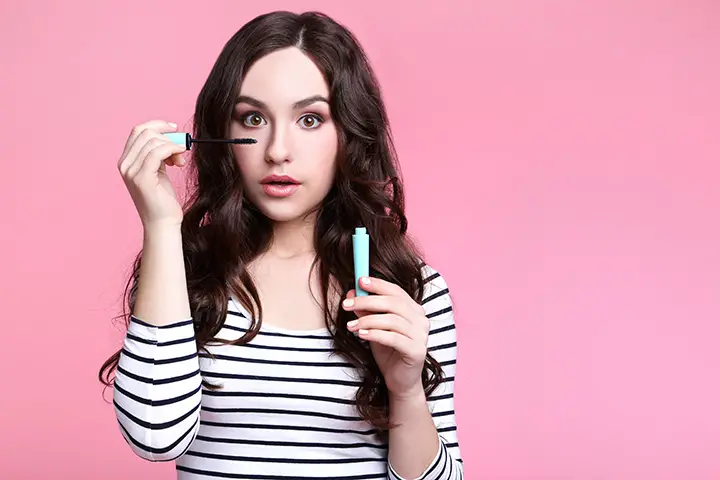 When you have used the mascara to its fullest, it might be time to throw it away. However, there are ways to use the wand tool that comes along with the mascara tube.
Take your mascara brush and soak it in a bowl of hot and soapy water. You can use baby shampoo for getting rid of the mascara from the brush. Rinse it and then let it dry.
[ Read: Makeup For Hazel Eyes ]
Lash Conditioner
You might have heard about castor oil works wonders on the lashes. Use the brush, apply castor oil, and use it on the eyebrows and lashes for conditioning.
However, you need to ensure that you are using a clean wand for applying. Apply with a brush is so much easier. For added benefit, add Vitamin E to castor oil.
[ Read: Eye Makeup For Deep Set Eyes ]
Eyebrow Brush
You do not have to buy an eyebrow brush separately; just use the wand from the mascara for keeping your brows in place. The brush or wand can also be used for filling in the brows. All you have to do is dip it in the eyeshadow and brush the eyebrow.
Cuticle Remover
Use the clean wand when you try to do your manicure. Apply cuticle remover cream and leave it on for a few minutes. Thereafter, buff your nail base gently using the mascara brush. It can work wonders when it comes to repairing or maintaining cuticles.
[ Read: How to Apply Liquid Eyeliner ]
Tips to Follow:
Never pour plain or filtered water into the mascara tube. It is recommended not to use an expired mascara on eyelashes.
It can sometimes cause an eye infection. The aloe or eye drops or contact lens solution you add to the dried mascara must not be past its expiry date.
You Might Also Like: