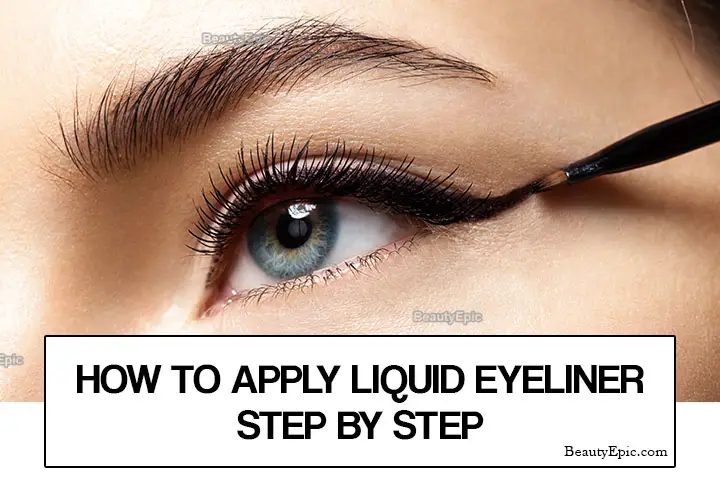 Learning to effectively master the skill of liquid eyeliner isn't a swift ball in the park. Don't get me wrong, whether you need a perfect contour or flawless eyebrows then you got it! But liquid eyeliner? Yikes! What a hustle. That's why we cooked up some of the best tips and tricks on how to apply liquid eyeliner to give you that extra edge over your friends, family and makeup enthusiasts where ever you go. Strap up, get ready and let's enjoy the ride.
Requirements:
Liquid Eyeliner
Q tip
Eye Pencil
Eyeshadow Primer
Brush
Mirror
How to Apply Liquid Eyeliner
Before we get into the nitty gritty of it all, let's begin with the basics that some miss out and that is the eyes. Yes, the eyes! did you know that the body's natural instinct is to shut the eye in the presence of an approaching object?
You will have to learn to keep your eyes slightly open as you apply eyeliner. As scary as it may sound, it is necessary. Otherwise, how will you draw without looking?
[ Read: Makeup For Teens ]
1. Apply Some Eyeshadow Primer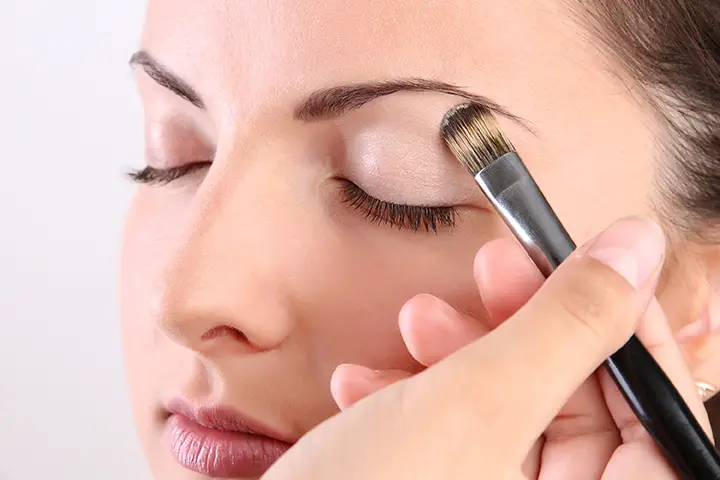 Now the first step to your beautification is to apply some primer. As strange as it sounds, this is a model tip that not many know. Eyeshadow primer helps restrain the ink colors of the eyeliner from transferring onto your lids.
The "Rimmel London Shadow Primer" is a solid recommendation for this task.
[ Read: How To Apply Eyeshadow Like A Pro ]
2. Draw Pencil Then Top it With Liquid Eyeliner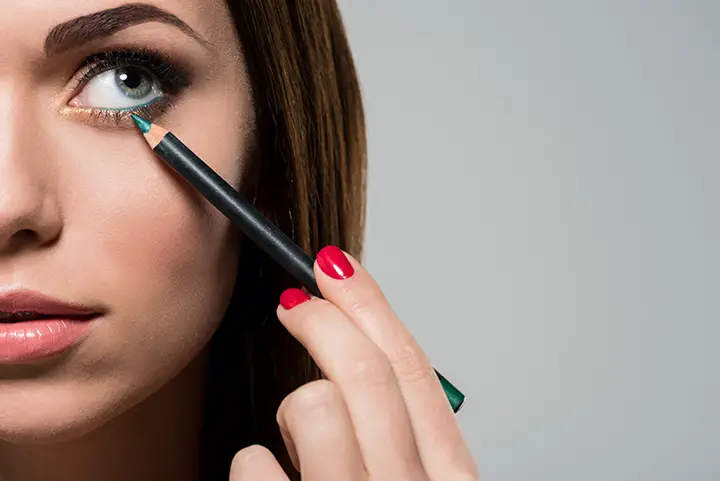 To double up the layers of the liquid eyeliner, we first draw a basic outline of the shape we desire in pencil. This is due to the 'watercolor' effect the liquid eyeliner forms as a single layer. After the pencil layer is created, we then top up with a liquid layer for a more opaque like finish. Dark colored pencils such as black or brown as highly recommended.
[ Read: Eye Makeup Tips for Beginners ]
3. Dash Strokes Not Long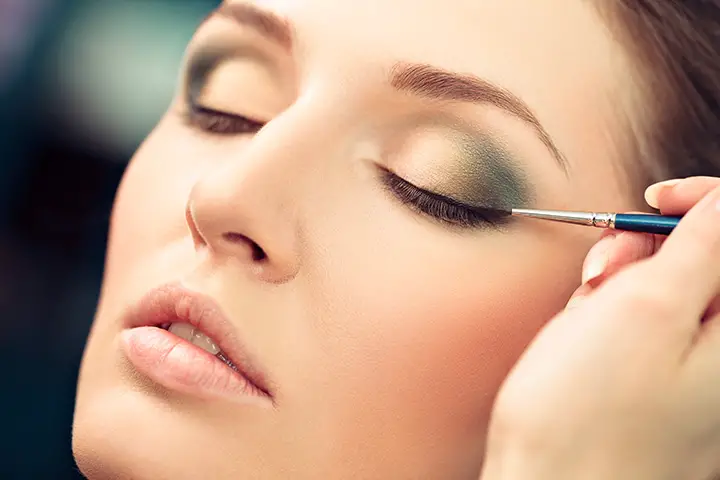 The well and gifted makeup professionals need not follow this step. Unless you can't effortlessly do wings in one attempt, then stick around…
It's easy, to begin with, short dashed strokes and connect the lines as you go on, gradually increasing the length of the strokes until to reach one long line. Shorter strokes are way easier to pull off and they don't put a lot of strain on your hands.
4. To Correctly Fix Your Mistakes Avoid Makeup Remover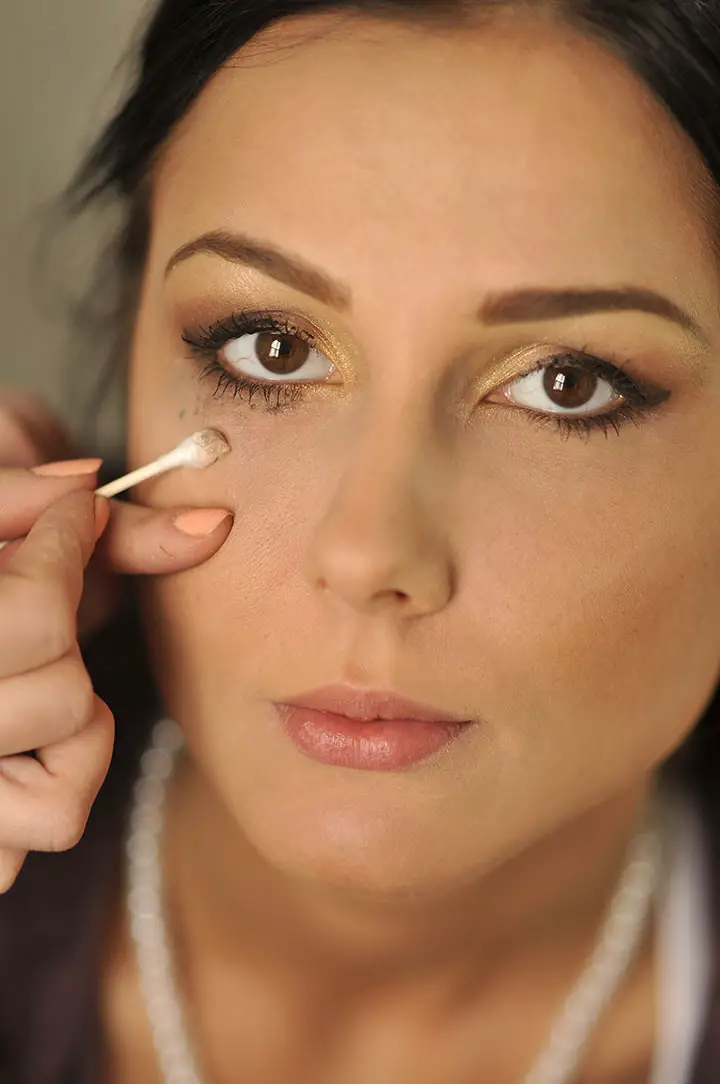 Using makeup remover to rectify your eyeliner mistakes will only make things worse. It's best to leave it as it is if you don't want to run a smear across your hard efforts. A dampened Q-tip will do the job just fine.
[ Read: How to Remove Makeup with Coconut oil ]
5. Use The Right Brush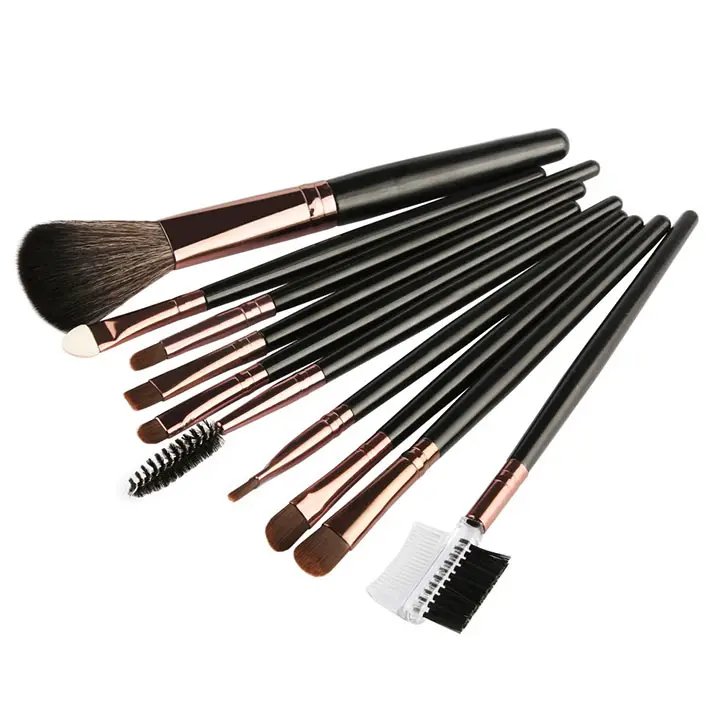 When it comes to getting the correct liquid eyeliner down, weak flimsy brushes will not get the job done. Instead, look for a sturdy brush that retains some flexibility in it. Ideally, select one with a reasonable length as the length affects the precision. A brush bearing a silicone tip can be a good lead to start with.
6. Select An Appropriate Guide To Help Shape Your Wings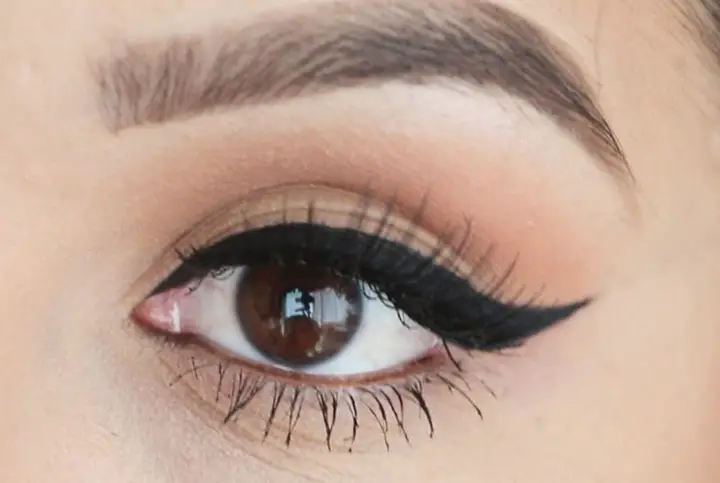 It's perfectly okay to seek support from a trusted winged guide once in a while. There are many products out there that offer a guide to which you can easily trace. Everyday items such as cards, pencils, and even a ruler if you really want to get a perfect line.
7. Know How To Take Care Of Your Liner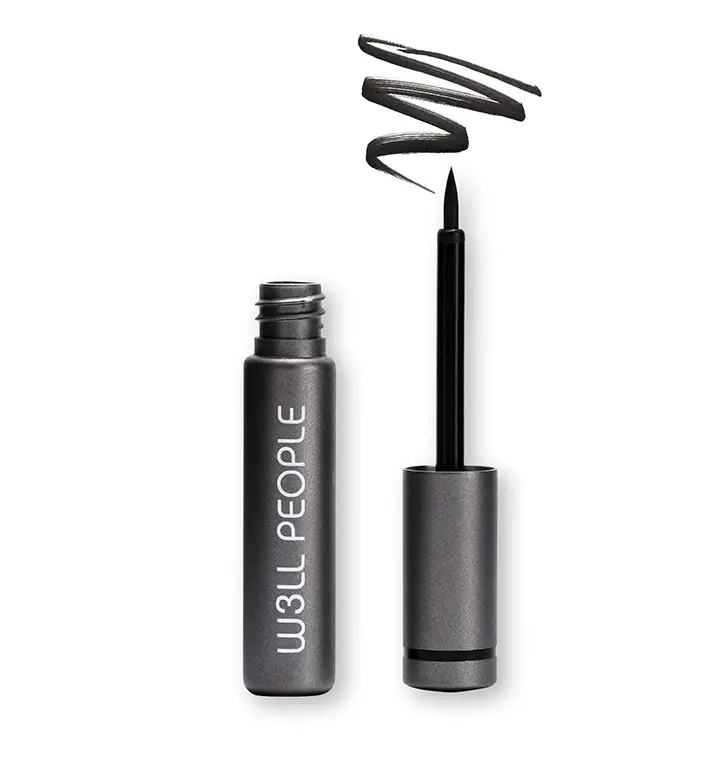 Spending money to purchase and replace that old dried out felt-tip liner you had lying around can punch a sweet hole into your pockets. Why endure such when you can save. For dried out felt-tips, simply face then downwards and place the tip into a glass of water and let soak.
After an hour or so, retrieve it and give it a good shake. That jolts the stagnant ink around and successfully resuscitates your liner…yes! it's alive!
Practice storing your liners face down to ensure the ink is always on the tip. Remember to always place the lid on and store in a cool place.
With that, we conclude our tips on how to apply liquid eyeliner. With regular practice, you will experience guaranteed results and a drastic change in the way you apply your makeup.
Best Liquid Eyeliners
You Might Also Like: