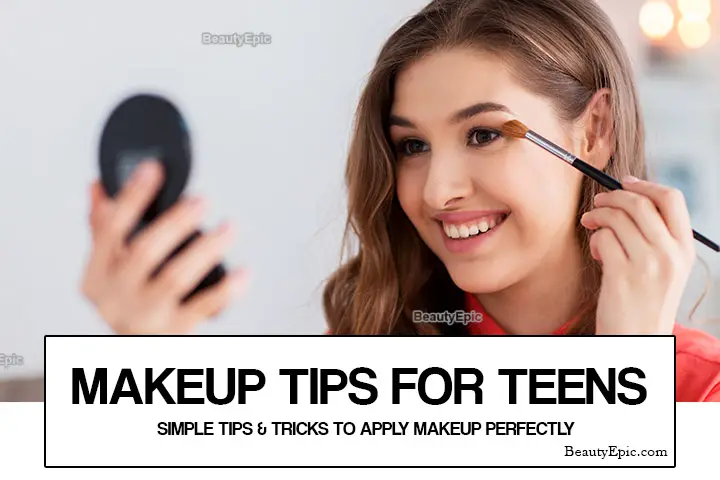 Growing up through adolescence can be difficult with all the raging hormones, tremendous body growth spurts and of course acne breakouts. it's not as easy as it seems. For the young ladies ready to take their first steps into the world of cosmetics and makeup, this article is for you.
In today's article, we talk about the some of the best makeup tips for teens to help get the ladies the appreciation and self-confidence they need to feel beautiful, confident and an extra to help them succeed in life.
What you need:
Brush ( A variety of sizes will do)
Concealer
Pocket mirror or bathroom mirror(any mirror will do)
Eye shadow palette
Blush
Pencil
Lipstick or gloss
BB Cream
Mascara
Moisturizer
Cleanser
Simple Makeup Tips For Teens
Cleanse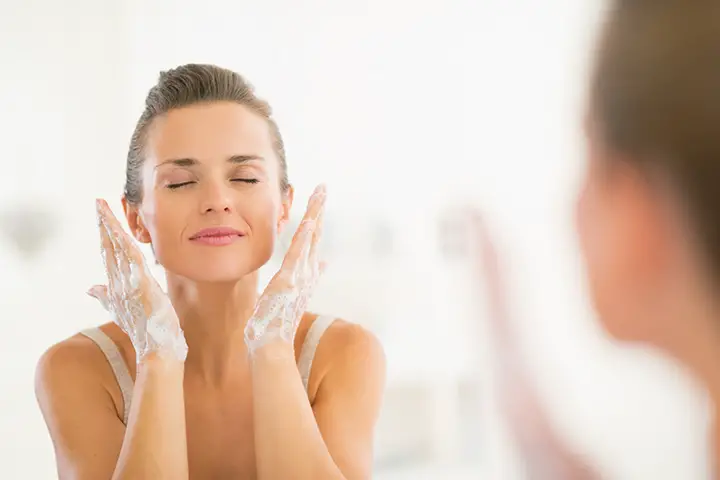 Essentially, before you begin applying makeup it is important to start off with a thorough cleansing. This helps to remove any dirt and germs from the pores or the surface of the skin layers. By doing this you prevent causing skin irritations and acne build up later on.
Clean your face thoroughly with a mild cleanser twice a day. In the morning and before you sleep. Always select a cleanser suitable for your skin sensitivity. When using the cleanser, ensure to massage in a circular gentle motion then rinse off. Pad face gently with a dry towel.
[ Read: How To Use A Beauty Blender ]
Moisturizer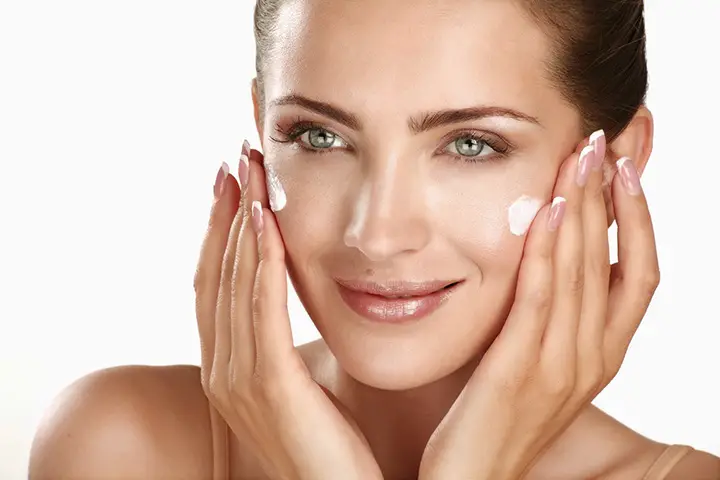 Following up, you'd want to keep the skin healthy and smooth after cleansing. Moisturizing helps accomplish this.
Achieving flawless skin requires daily practice and dedication. Regularly moisturizing your skin will help get you closer to perfect glowing skin.
[ Read: How to Clean a Beauty Blender ]
Apply BB cream With Brush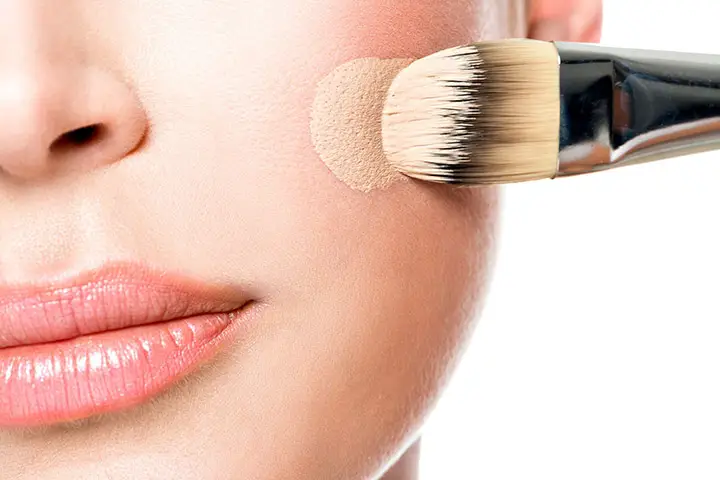 A good BB cream moisturizes and evens out skin tone. For good practice, we recommend always staying true to moisturing separately. A blemish balm also helps prevent harmful UV rays from damaging your skin.
Dap a minimal spread onto a brush and gently apply in strokes on the face. Ensure to apply the BB cream to all regions of the face to achieve a well-balanced blend.
[ Read: How To Apply Foundation Perfectly ]
Concealer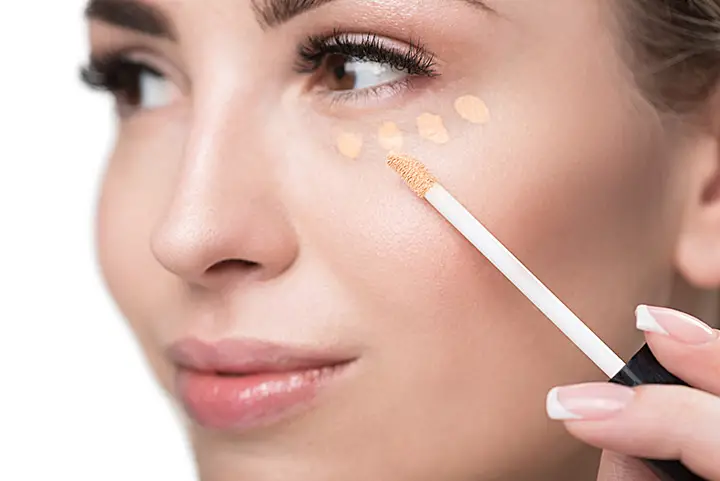 A Concealer is every girl's best friend. Applying a small amount of it and boom! blemishes, acne marks, scars, and dark spots, temporarily conceal them away.
Make sure to practice using small amounts. The smaller, the better for both you and the pocket.
[ Read: How to Apply Concealer The Right Way ]
Apply Blush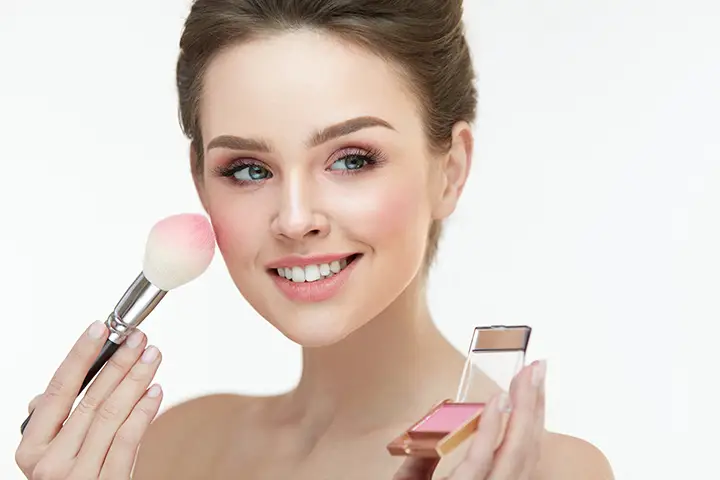 Another good makeup tip for teens is to apply blush. It gives out a flustered, flushed cheek appearance. A pink rosy tone will help achieve the effect. Brighten your everyday look with a blush to bring out the feminine side.
[ Read: How To Apply Blush Correctly ]
Apply Eye Shadow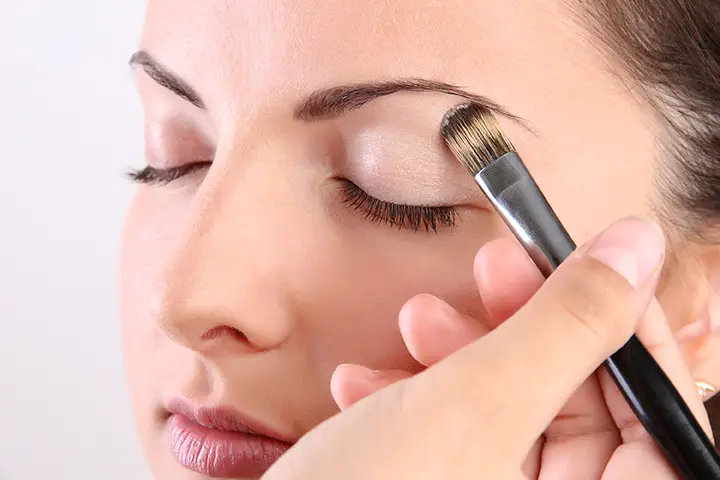 Essentially just like cleansing is important to the makeup process, applying eye shadow is just as important too. It brings out the natural glow of the eyes, and just like they say. The eyes are the windows to the soul, and who wouldn't want to look at those mesmerizing eyes?
Ideally, you would want to practice with colors that slightly contrast with your skin tone. An eyeshadow palette helps identify the colors that would suit you with the variety of hues it offers. Practice and find the one that suits best on your complexion.
[ Read: How To Apply Eyeshadow Like A Pro ]
Apply Mascara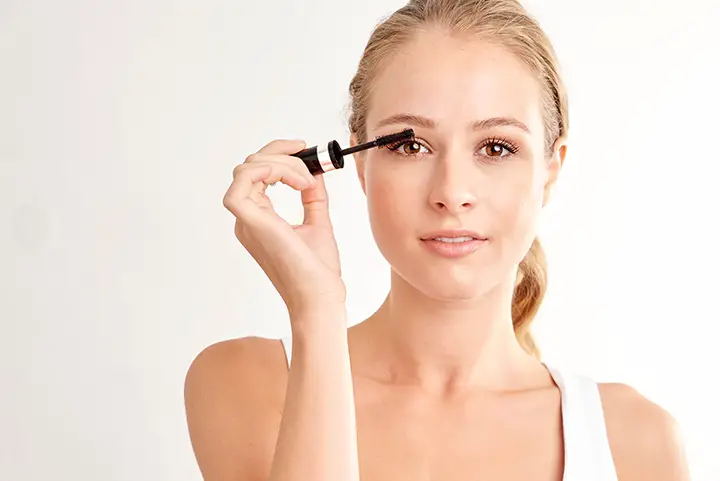 Nothing compliments a good stencil eye shadow layout than mascara. It's funky, it screams fun and it gives you those lavish lashes and who doesn't want Betty Boop's lashes?
There are many brands to choose from. As a beginner, select a mascara brand that is affordable to you. Covergirl, Maybelline, L'Oreal and Benefits Cosmetics Roller Lash Curling Mascara are good starter choices. For longer lashes, the Charlotte Tilbury Full Fat Lashes is an ideal selection.
[ Read: How to Apply Mascara Perfectly ]
Its Time for Lips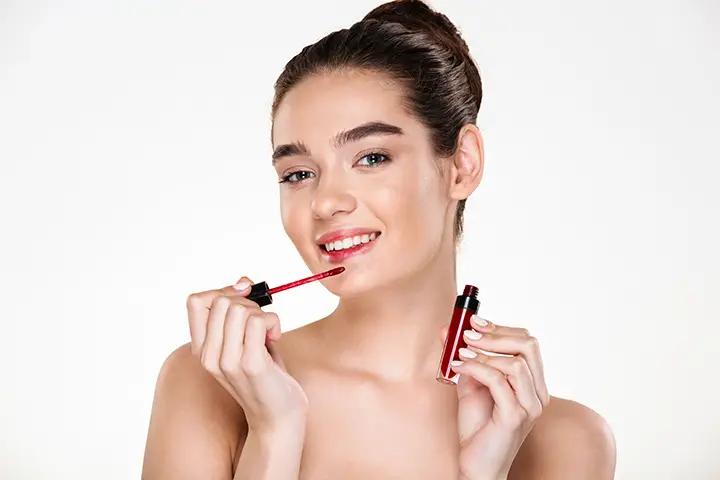 Crusty dry lips are a big no-no. Good lip care prevents damage and cracking of the lips. Severe cracking can cause pain. That's why it's crucial to spend some time taking care of your lips.
Venturing into lipsticks and dark red shades will be inappropriate as a teen and perhaps even draw out the wrong attention like trouble from the school principal! oops!
That's why Lipgloss and a good hydrating lip balm preferably tinted in color are good selects for the young teen. Neutral tints and light pink shades are most appropriate and get you the subtly attention as well as good lip care you deserve.
The world of cosmetics is a wonderful venture of young girls to spend time in but remember, there are things makeup cannot buy. That's why taking good care of your body is a priority, especially at such a tender age.
Constantly hydrate your body and exercise when you can. A healthy diet and lifestyle prevent acne which will reduce the time you spend applying makeup and in the long run, saves money you'd use for concealer.
Keep practicing and applying our makeup tips for teens and as time goes by, you're bound to get better and better at handling makeup. Lastly always remember that no matter what, you are beautiful! with or without it, So go out there and keep on shining!
You Might Also Like: