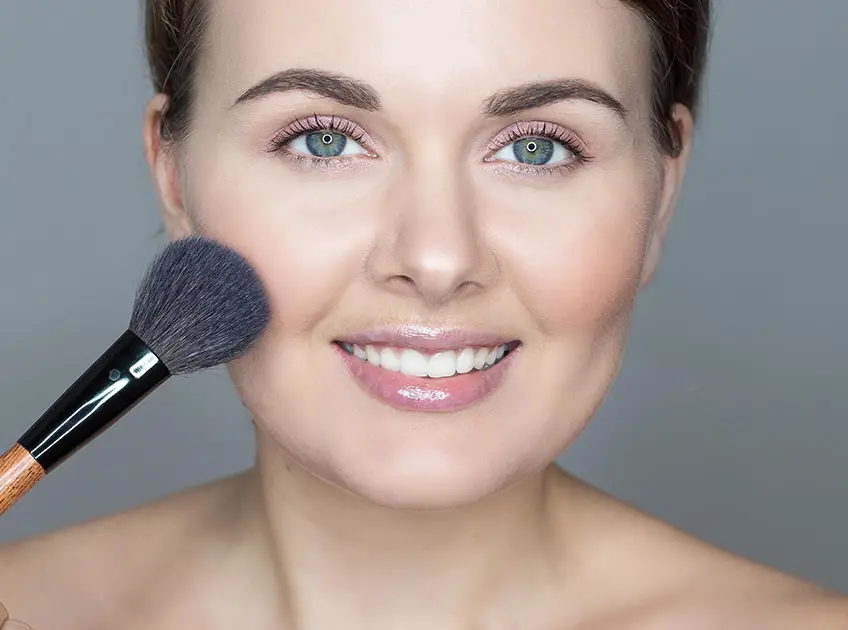 Having a round face means full cheeks and round chin. Women having round shape face can look young for a much longer time than those having thinner faces. People with round shaped face have soft features and truly feminine. Just a little application of make can improve the bone structure or even play around with the face's softness.
If you have rounded chin, generous cheeks, and subdued features, you have a round face. In the majority of the cases, people having round faces look chubbier even when they are not. In case you have a round face, you should not worry.
Even though this kind of face has its own problem areas, it doesn't mean that you will not be able to use it to your advantage. Here are some makeup tips that will help in enhancing the facial features.
How to Apply Makeup to a Round Face
Use Eyeshadow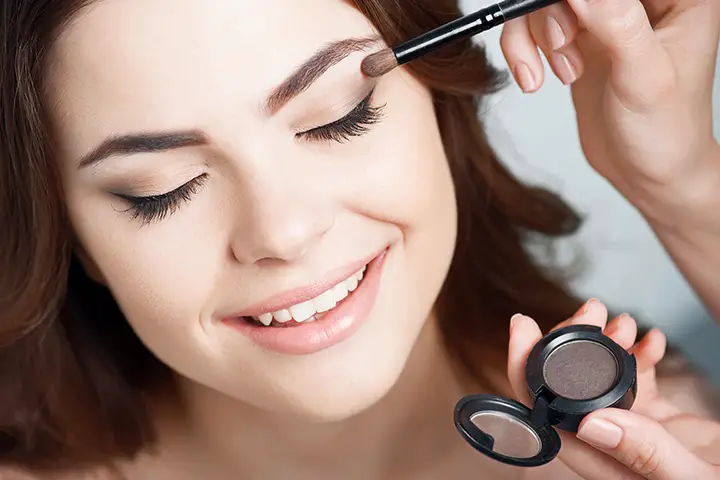 You will have to let your eyes speak with the features. Go for a darker shade on eyes like blacks, browns, purples, and deep blues. Make sure that you fill in and shape the eye-brows. If you have angled eyebrows, it is going to highlight the eyes. Moreover, it will also make the face appear longer.
[ Read: How To Apply Eyeshadow Like A Pro ]
What Bronzer Can do?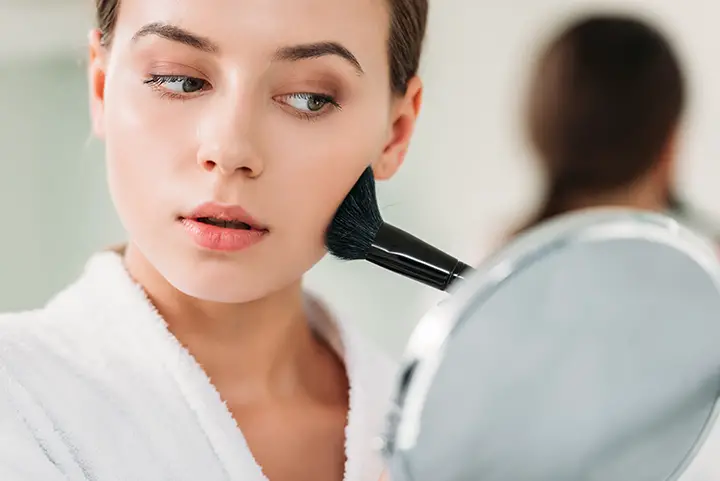 This is the best friend for a person with a round face. Bronzer with contour will make the face appear thinner. Apply the bronzer on the hollow of the cheek and also along the jawline. Do this with a powder or angular brush to secure a defined look. Blend for creating a seamless and soft contour.
Contouring Makeup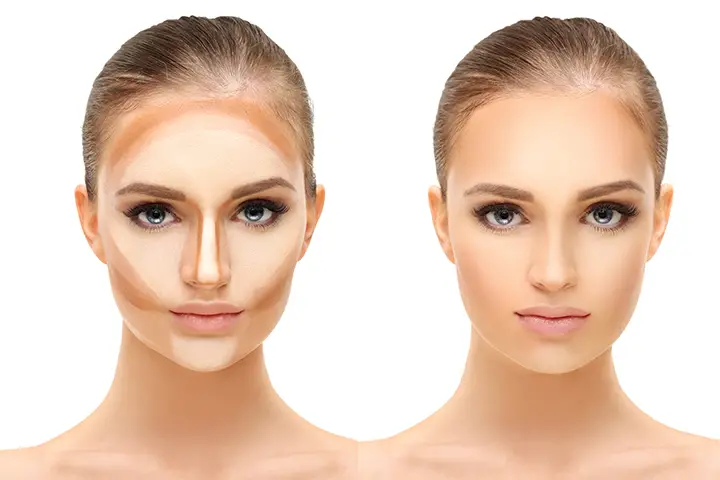 Feel the cheekbones as this is where you will be contouring. The higher the contour shade, the sharper the cheekbones are going to look. Make sure that you contour the face hollows to get a chiseled look. You will be able to do this by using a foundation, powder, or concealer of a darker shade. It is going to make your face appear slimmer.
[ Read: How to Contour Your Face ]
Use of Blush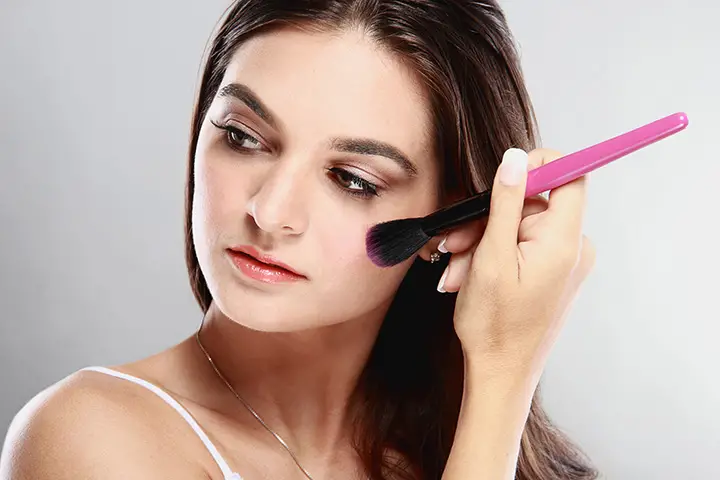 Generally, people don't use a blush when they have a round face. They feel that it is going to make them appear plumper. However, this is not the case.
It actually depends on the application and the placement of the product. It is better to use a flush as it will give a little color to the face. Opt for shades that are warmer and offer a matte finish.
Apply it under your cheekbones, too. Contour and then blend it till it appears seamless.
This is going to make your face appear elongated and will reduce the roundness to some extent.
[ Read: How To Apply Blush Correctly ]
Lipstick to Enhance the Look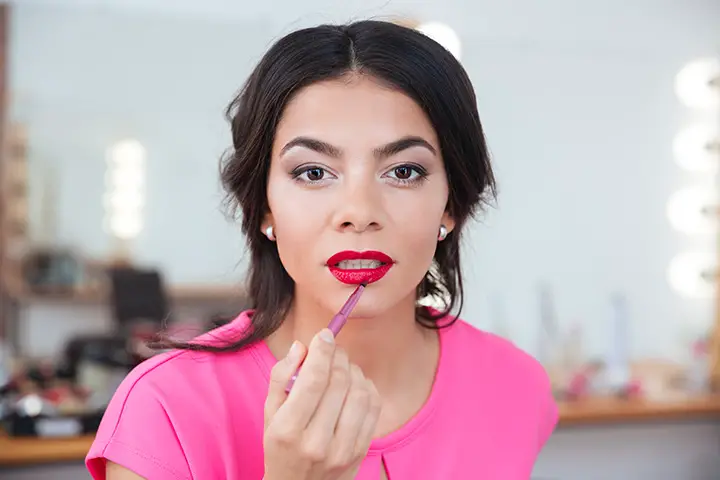 Using eye-makeup and then apply a poppy lip color. This will surely accentuate your features. This, in turn, will take away attention from the face's shape. You can opt for shades such as deep reds or berry. This will make the face appear longer.
[ Read: The Best Way to Choose the Right Lipstick for You ]
How To Choose the Right HairStyle
Irrespective of how good the makeup is, if you do not have the right hairdo, it is not going to look good. Hence, you have chosen the right hairdo for your hair. Do not straighten your hair. Give it some layers and waves. It will provide some weight to the hair and is going to uplift the face.
Whenever you apply makeup on your round face, there are certain things that you need to keep in mind. You have to ensure that the foundation matches the skins. It should also suit your skin type. Blend on to your neck in order to hide the foundation lines.It is better to go for a bronzer who is not too orange or grey for the skin. This way your skin will appear natural.You should always use a matte bronzer to contour but for bronze, you can go for little shimmer or matte.
In case you want the makeup to last for a much longer time such as throughout the day, you can use a primer along with it to make the makeup last for even longer. Women having round face shape can use makeup to their advantage and elongate their face. With the right techniques, it is possible to bring out the natural beauty.
You Might Also Like: