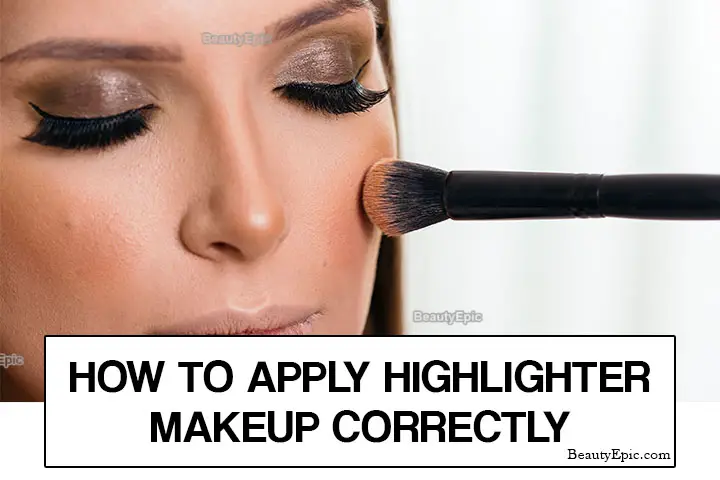 If you wish to try something different than the usual layered makeup look, opt for highlighted facial makeup. There are several products that can help one achieve a different highlighted look; it also helps to free you from the everyday boring makeup routine. The main basis for using highlights is simply to hide uneven skin tones and blemishes with highlights while your natural skin glow does the rest. It can also help accentuate ordinary makeup on your face.
How to Apply Highlighter Makeup Correctly
Create a Dewy Finish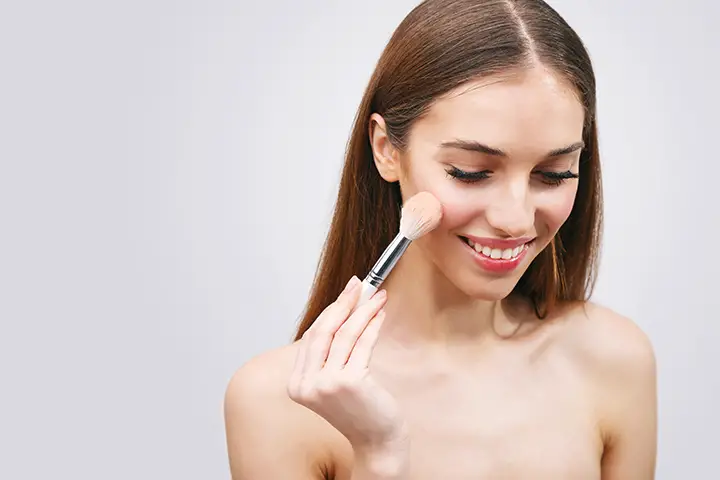 If your face is looking fresh and hydrated, why spoil it with layers of makeup? This is the perfect time to opt for a highlighted look. If you wish to create a dewy finish, simply add a drop of a liquid illuminator to a moisturizer that you use after that applies the highlighter, usually a stick or a balm, onto your brow bones or cheekbones.
To get this finish, you would need a good Liquid illuminator and highlighting product. Use it when the weather is not hot and humid. It is ideal for party occasions.
[ Read: How To Apply Foundation Correctly ]
Matted Highlights for Your Face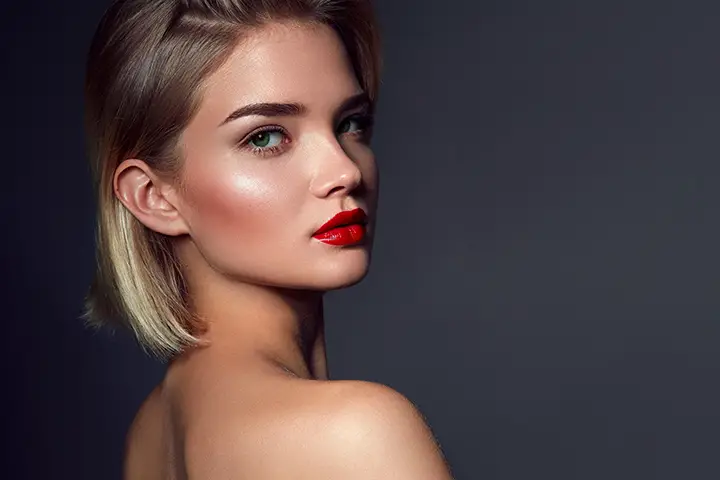 The things you would need for highlighting the face are a matte concealer that is two shades lighter than skin tone, stippling brush or sponge. This will help in creating a matted highlight for your face and can be a contrast to the usual shine and shimmer look that highlights often create. With the help of concealer, you can highlight your facial features, applying the same with a stippling brush or sponge.
Opt for the center of the forehead, the area under eyes, and highpoints of both cheeks. This highlighting technique helps to focus light on the center areas of the face.
[ Read: How to Apply Concealer The Right Way ]
A Glowy, Shimmery Finish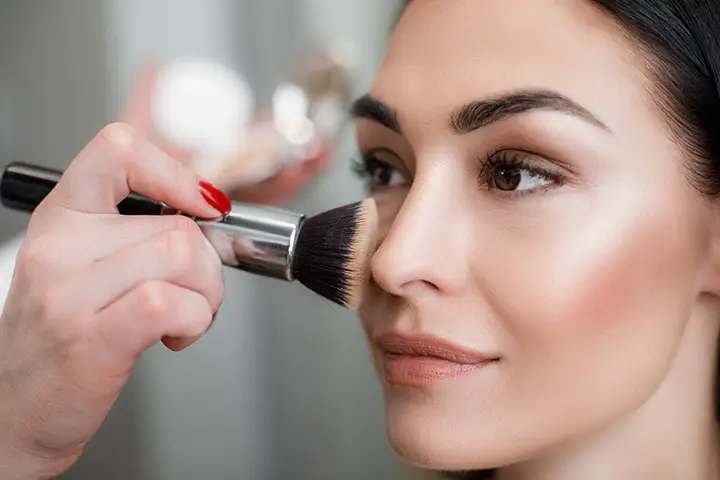 This can help complete any makeup look you create. It will help add on an extra effect. After you have put on foundation and blush, use the cream-based pressed highlighter product along the cheekbones and under the brow bones.
It is best to use a fan brush when making such an application. It also helps to diffuse the effects of the powder and makes the shimmer more subtle. It is best to dust the matte powder on the center of the face that is in the middle of the forehead, under eyes, and around the nose. It is a good idea to opt for this extra finish for a day time party or function.
[ Read: How To Apply Eyeshadow Like A Pro ]
A Godly Glow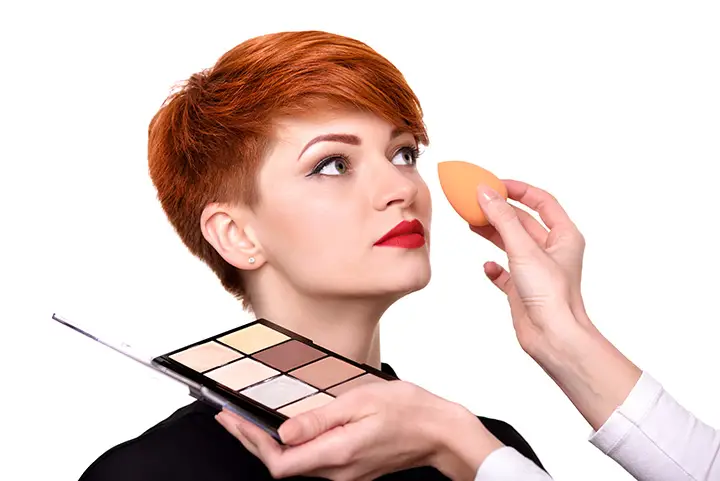 This helps glam up any ordinary makeup. it is best suited to glam up for evening parties or functions. Dampen the highlighting brush or beauty sponge with setting spray. Then apply the highlighter with this to create a pigmented glow. You  will need a highlighter brush or a beauty sponge and cream or powder highlighter. This makeup suits for both dry and cold weather.
The Applying Technique:
Start by applying on cheekbone tops, under the brow bones and keep applying over the Cupid's bow.
Go down as well as center on the nose's tip as well as round the forehead or temples.
[ Read: How to Use a Beauty Blender ]
Contouring Highlights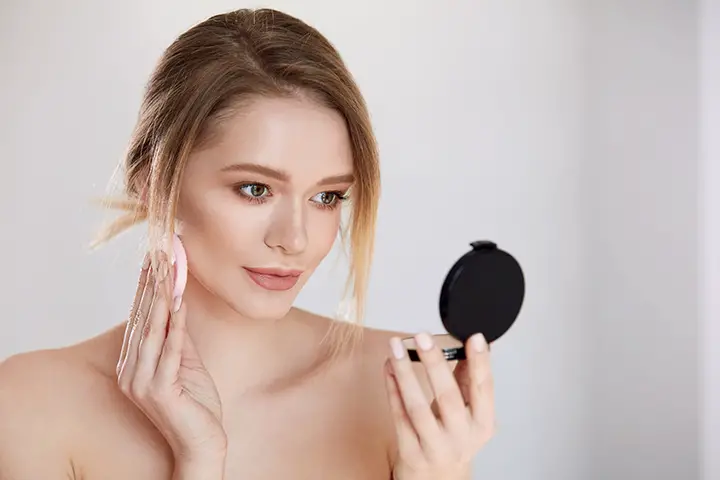 It is important that you make the right choice of the cream or face powder. You will need to use one with a darker shade or two than natural skin tone to get the desired effect. Opting for the same skin tone color or a brighter tone will not work well.
[ Read: How to Contour Your Face ]
What You Need to do:
Start by opting for face powder or cream that is darker by a few shades than your natural skin tone.
Do not use too dark a foundation either. If you have warm-toned skin, then stick to reddish brown shades for contouring.
If you have dry skin, opt for a cream-based product; for a matte finish or for oily skin it is best to use a powder product.
This can be applied after a uniform foundation and facial powder has been applied. Use the contouring product on cheek-bones, on the forehead and the chin to create the desired look.
The above methods help add more character to your basic makeup and are ideal when you wish to draw attention to your face, for a party or evening makeup look. You need to make sure that you do not overdo the highlighter application and use it as required.
You Might Also Like: