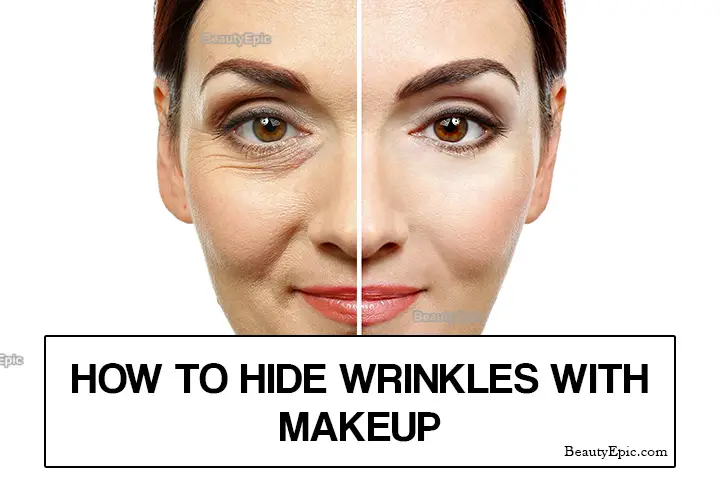 Ageing and wrinkles are an undeniable part of growing old. You can delay the onset of wrinkles and sagging skin for a while, but eventually, your skin must succumb to gravity. But fret not, you can conceal those crow's feet, erase your laugh lines, fill in the creases, and recreate a youthful facial glow free of wrinkles with the help of a few easy makeup hacks. Read on to learn more.
How to Hide Wrinkles with Makeup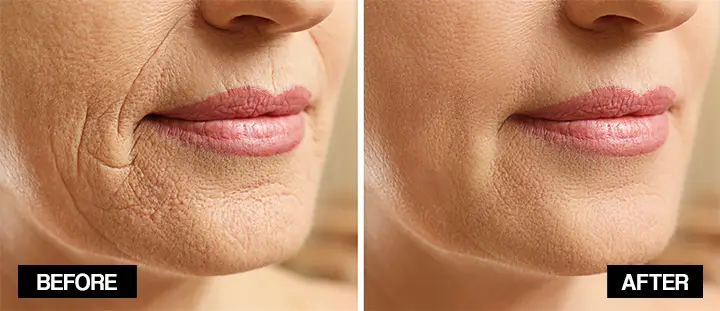 Before beginning the process of applying makeup, wash, exfoliate, and cleanse your face properly, apply a toner and spot corrector to reduce the appearance of pores and blemishes.
Smoothen Your Skin By Layering Your Moisturizers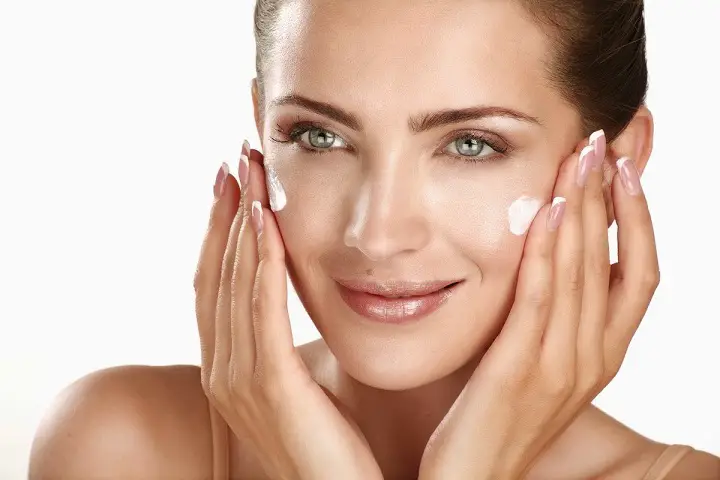 While moisturising your skin is a good place to start, if you want to hide your wrinkles, you've got to layer your moisturisers.
Start with a hydrating serum that has hyaluronic acid. Being a humectant, it preserves moisture for longer periods. Hydrated facial skin blurs the appearance of wrinkles while providing a smooth surface for the next layer of makeup.
Don't forget the application of Eye Cream as it's enriched with Vitamin C and antioxidants that reduce the appearance of dark circles, while arresting the growth of crow's feet.
Now apply a moisturiser to protect your skin from dryness. Choose a moisturiser with plants based stem cells or peptide serums. They ensure deeper moisture penetration and binding, improving the appearance of skin over time.
Seal in your moisturiser with a face oil. Spritz it on and dab it all over the face to achieve a long lasting smooth finish. Always use a combination of two or more oils, specifically formulated for facial use.
Top off with a good SPF to protect your skin from sun damage even as the multiple layers of moisturisers give your skin the appearance of smoothness and conceal wrinkles. Sunscreen also helps arrest skin damage due to UV rays, preventing the occurrence of wrinkles in the long run.
[ Read: Beauty Blender How to Use and Clean ]

Use Silicone Based Primers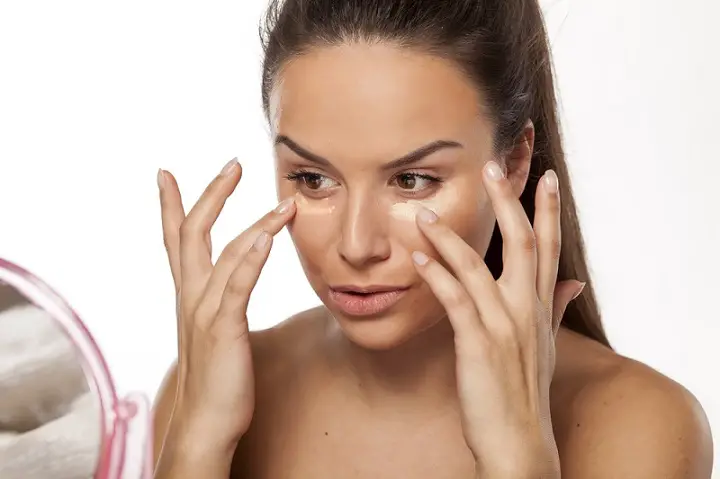 For an airbrushed appearance, use a silicone based primer that fills in the creases, valleys, and pores of your skin, instantly erasing years off of it. Although these Primers cost a pretty penny, and are thicker than regular primers, they work like a magic wand when it comes to erasing fine lines and wrinkles. Primers also act as a shield between your skin and the harsher chemicals of rouges, blush and eyeshadow palettes.
Choose The Right Makeup Products to Hide Wrinkles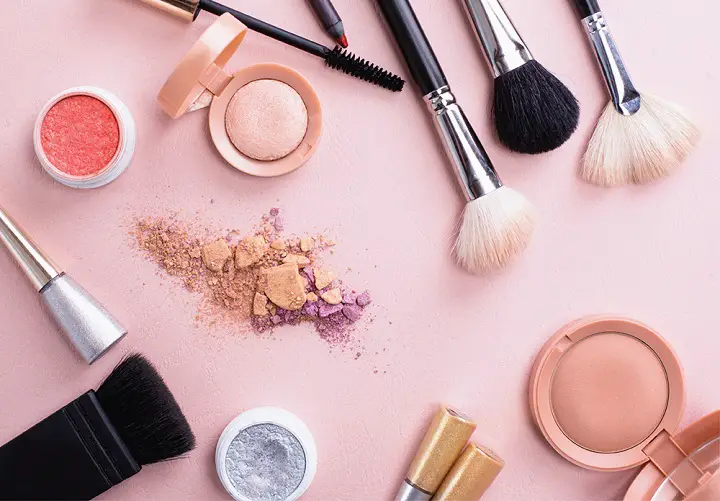 The market is flooded with specialised skincare products tailored to target specific skin problems. Following are a few tips to choose the right kind of makeup products to hide the appearance of wrinkles:
[ Read: How to Clean a Beauty Blender ]
1. Foundation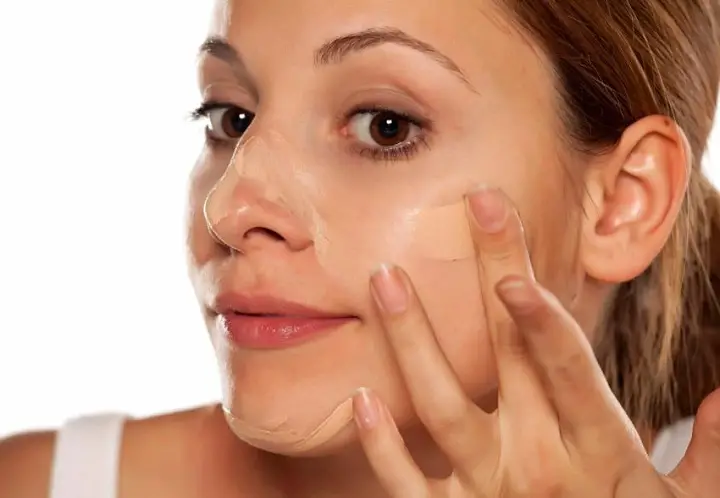 To conceal wrinkles, light foundation with a thin consistency is your best bet. It doesn't settle into the creases like thick foundation that enhances facial lines.
The application technique also matters. Do not massage or rub in the foundation. Apply it softly all over your face to get maximum coverage. Use your fingers, or a soft foundation applicator brush.
For a seamless finish, grab a beauty blender dipped in lukewarm water and gently dab it all over. Make sure to get the area around the nose, lower lids, and other wrinkle prone surfaces. This will help you get an even toned skin free of wrinkles, that appears naturally smooth.
[ Read: How to Apply Foundation Like A Pro ]
2. Concealer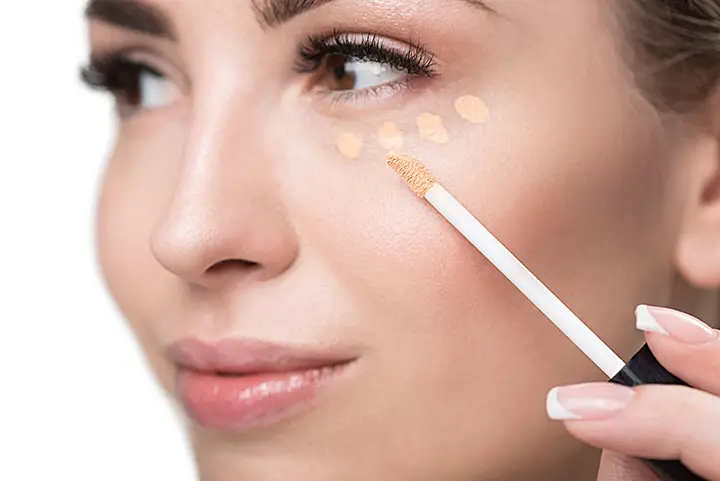 Hiding your crows feet and under eye bags is the concealer's job. The right concealer can disguise the most stubborn of wrinkles.
Choose a lightweight concealer that's rich in Vitamin E and hydrating elements. Serum based concealers are also good for reducing the appearance of lines and valleys. Go for one that provides sheer-coverage – coverage without any pigments for a naturally smooth appearance.
Use a doe-tip brush applicator to cover the corners of your eyes.
[ Read: How to Apply Concealer ]
3. Color Correctors
While most color correctors are applied to even out the skin tone, the right kind of color corrector can enhance and brighten the skin, reflecting light off the smoothened surface while concealing lines and wrinkles.
For a younger looking skin, Chiffon color correctors are a must buy. They're light, and minimise the appearance of wrinkles with their photo-reflective pigments.
Now your skin is all primped up for the application of highlighters, blush, eye makeup, lip colours, and setting powders and sprays, to achieve a photo-finish youthful look free of wrinkles, lines, and other skin imperfections.
Best Wrinkle Creams for Smooth Skin 
Best Overall
Drunk Elephant A-passioni Retinol Cream – Buy on Amazon
Best Budget
RoC Retinol Correxion Deep Wrinkle Night Cream – Buy on Amazon
Best Drugstore
Neutrogena Rapid Wrinkle Repair Regenerating Anti-Wrinkle Retinol Cream + Hyaluronic Acid – Buy on Amazon
Best With Peptide
Olay Regenerist Micro-Sculpting Cream – Buy on Amazon
Best Daytime
CeraVe Skin Renewing Day Cream with Sunscreen – Buy on Amazon
Best for Crow's Fee
The Inkey List Retinol Eye Cream – Buy on Amazon
Best Repairative
Priori DNA Intense Recovery Cream- Buy on Amazon
Best Tightening
Yeouth Retinol Moisturizer- Buy on Amazon
Best Firming
Dr. Dennis Gross Alpha Beta Glow Pad Intense Glow for Face- Buy on Amazon
You Might Also Like: