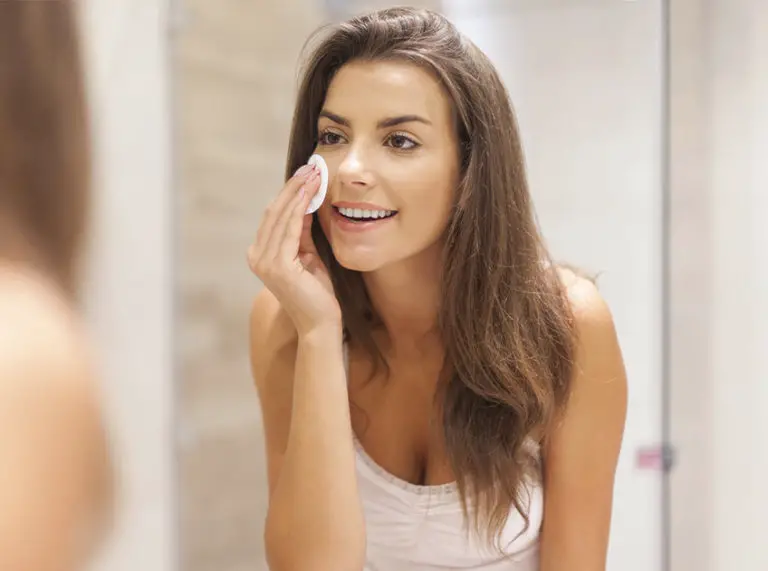 When you think of applying makeup you might be preparing to keep the products handy. They would be thinking about the foundation, the concealer to use, the kind of eyeliner that would suit their eyes, whether to sue liquid mascara, and the color of the lipstick. Well before all this, it is also important to prepare the skin. Only then will the makeup hold on the face and give you the desired effect. Preparation steps are about cleansing the skin, applying moisturizer and prepping the skin before applying makeup.
Before Applying Makeup
1. Choose Cleanser as Per Skin Type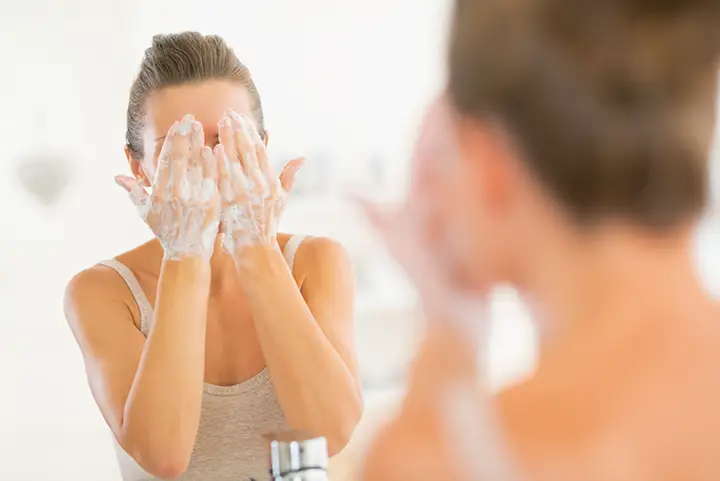 If you have oily skin it is best to opt for foam or cleanser. This helps to get rid of excess oil or dirt from your facial skin.
If you have dry skin it is best to opt for cream-based This helps to moisturize the skin as well as cleansing the same. If your skin is sensitive, opt for cream-based or gentle cleansers.
If you have pimple-prone skin it is best to opt for a cleanser with salicylic acid, tea tree oil, and benzoyl peroxide.
2. Cleanse the Face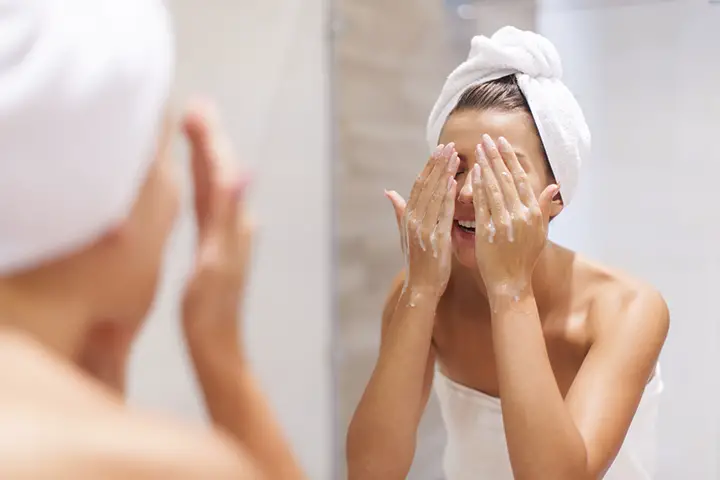 Cleaning the face and keeping it free from dirt and grime is the first thing to do before applying makeup. This will help in opening the pores and allowing the skin to breathe well.
You will have to get the best quality face cleanser and micellar water cleanser to prep the face.
You can cleanse your face using lukewarm water using a cleanser of your choice as mentioned above.
Alternatively, you can dab a cotton swab with a micellar cleanser that ensures effective cleaning of your face from dirt and grime.
[ Read: How To Clean Face At Home ]
3. Apply Toner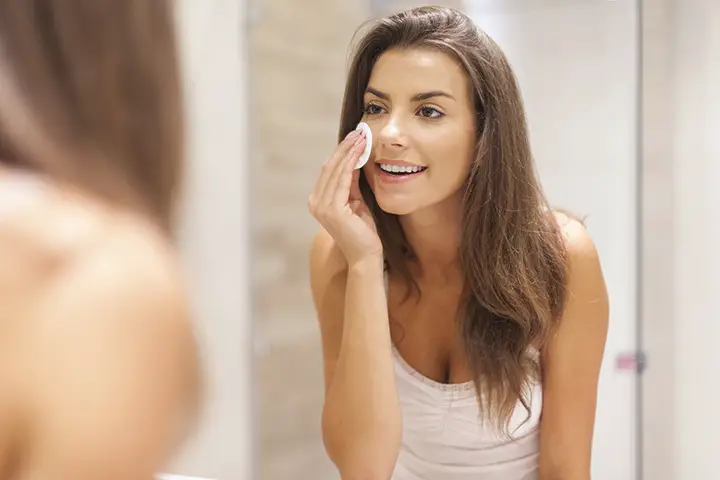 Do this after washing or cleansing the face. This helps to wipe away dead skin and other makeup remnants as well as prevents bacteria build up on the skin.
If you have oily skin opt for alcohol-based toner which helps remove excess oil from the T-zone.
Apply toner on a cotton ball and wipe the face with it.
[ Read: How To Make Apple Cider Vinegar Toner ]
4. Exfoliate Skin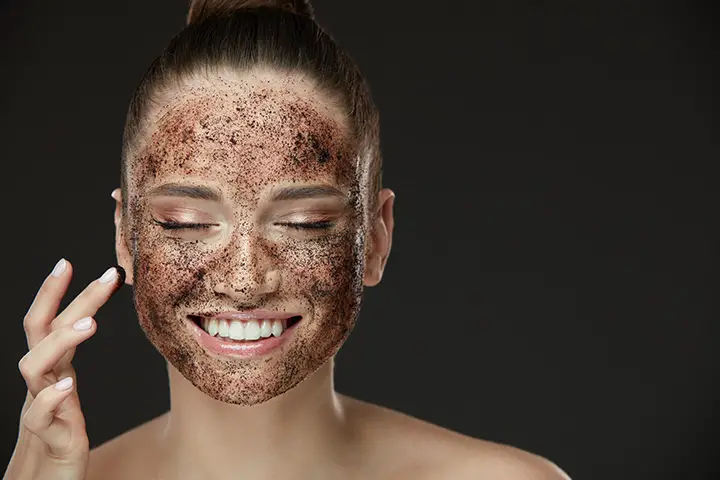 This can be done once a twice a week. It helps to get rid of dead skin build-up. Whenever skin looks dull and not smooth, it is time to exfoliate.
Start by taking the exfoliating product on your fingertips and rub gently on the face in upward, circulating motion.
This helps remove dead skin and increase blood circulation. Ensure that you wet the face and neck before you begin. Wash off and dab off gently with a towel.
5. Steam And Cleanse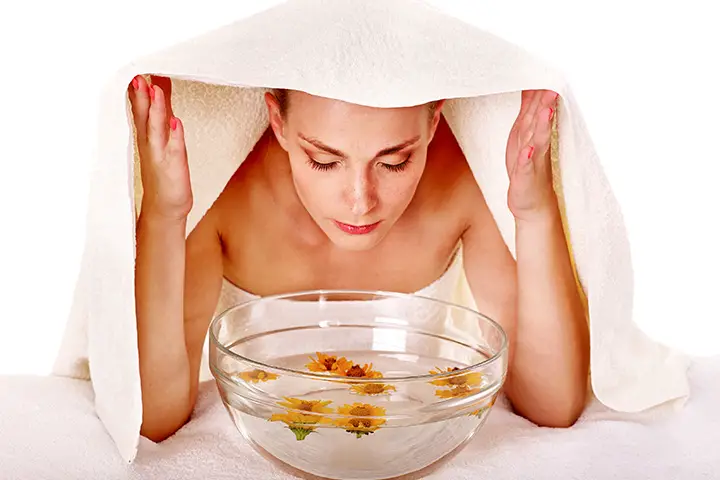 This is a good way to get embedded dirt and grime off the face. It helps to open up skin pores; after steam it is easier and more effective to exfoliate the skin.
Use steaming water with rose petals in it to get an aromatic steam therapy.
Use a big towel to cover face over the decanter as you allow the steam to work on the facial skin.
Once done, use a natural scrub to exfoliate. Wash off with cold water to seal the skin pores.
[ Read: How To Clean Face  ]
6. Apply Moisturiser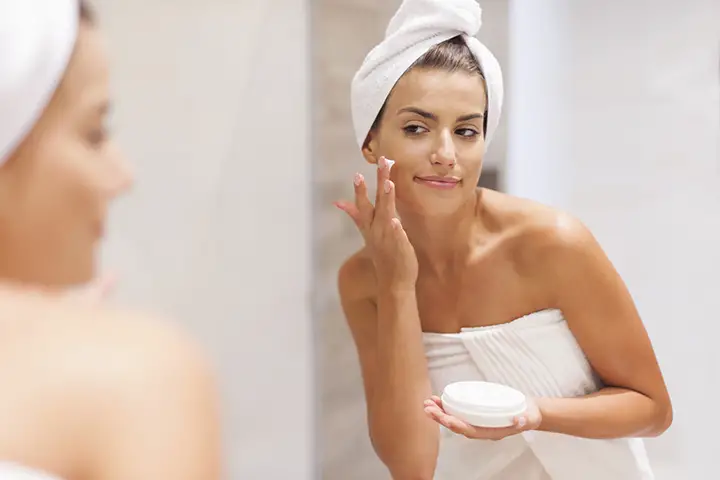 Choose a light moisturizer for daily use that will help to balance the skin moisture and keep it hydrated throughout the day.
It also helps to prepare the skin before you apply makeup. However, if you have dry skin or it is winter months you would want to apply thicker creams. These help create a dewy look as well.
Ensure that SPF factor is at least 20 and above, especially for a day moisturizer.
When applying the same, take a few drops on your fingers and blend in a circular motion on your cheeks, forehead, and chin as well as other areas in an even manner.
[ Read: How To Apply Bronzer ]
7. Prep with Rose Water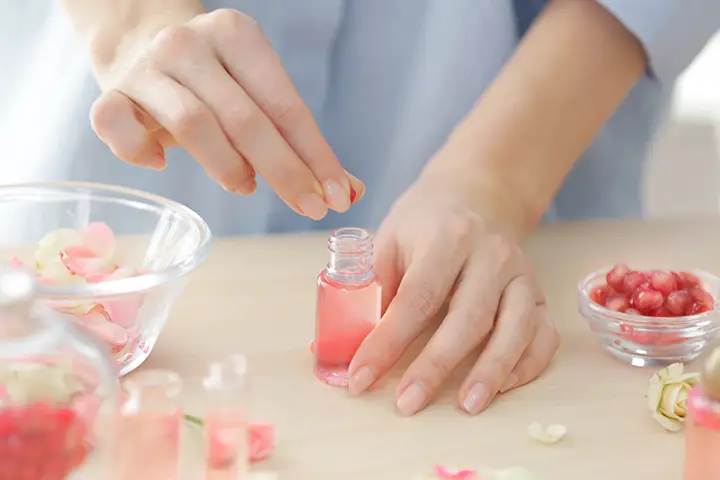 Makeup experts suggest that you keep your face moist before applying makeup.
Besides a well-moisturized skin, one can also work with rose water. This helps to soften and add a natural glow.
Once you have sprayed rose water as a fine mist, allow the same to dry on the face before applying makeup.
Use rose water that is free from chemicals on your face before applying makeup and after cleansing.
Once you have prepared your skin, it is time to apply the makeup as usual. All you need to remember is that a better prepared skin will help in making the makeup on it look good. It will also last longer than otherwise. If you are following the routine regularly, then your skin  will look beautiful and young even without makeup.
You Might Also Like: