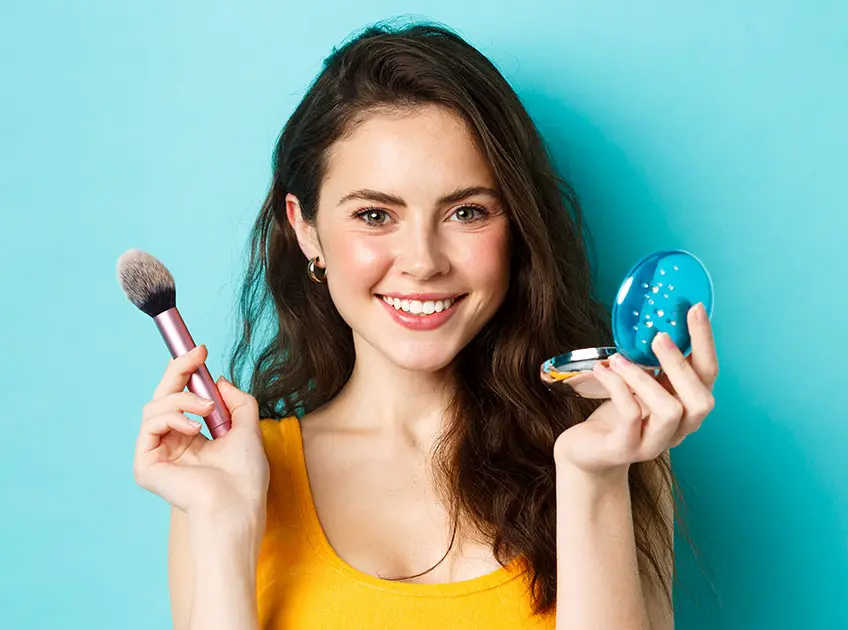 You do not need to apply cat eye makeup or a contouring highlight for everyday makeup; at the same time, you need to protect your skin and highlight your facial features when you step out every day.
Here are some tips that can help you make the most of everyday beauty products that can bring out the best in your facial features, protecting your skin and enhancing it at the same time. Also, check out the following essential steps for applying simple yet effective makeup every day.
Your Guide on How to Apply Simple Everyday Makeup
Prepping the Skin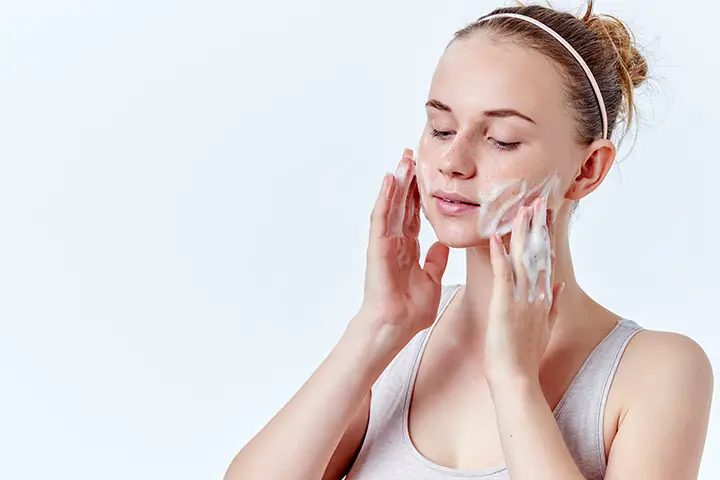 To get your face ready for simple makeup, you need to first prep it by using the best cleansing products.
After a normal face wash, start by cleansing the face of any oil or dirt that remains.
Use a cotton pad that is soaked in vitamin-rich and rinse-free water like the micellar products available in the market.
This help wipes away dirt and grime without causing irritation or redness. Swab the soaked cotton across the face gently, especially the T-zone of your face. Repeat twice to remove dirt and previous makeup.
[ Read: How to Apply Makeup Primer ]
Hydrate and Moisturize the Skin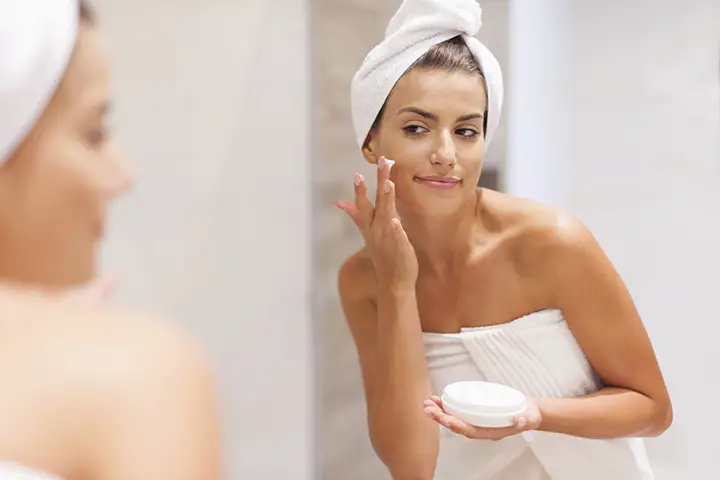 Applying a moisturizer, a water-based and light one for the day will help keep the skin smooth and hydrated.
SPF formulation helps provide sun protection as well. This helps to even out the skin and prepare it for makeup such as foundation and blush.
Use it before applying makeup. It can also be used two to three times a day even if you are not going for heavy makeup. Use it whenever you want to keep your face hydrated and free from dryness.
[ Read: Makeup for Oily Skin ]
Even Out Skin Tone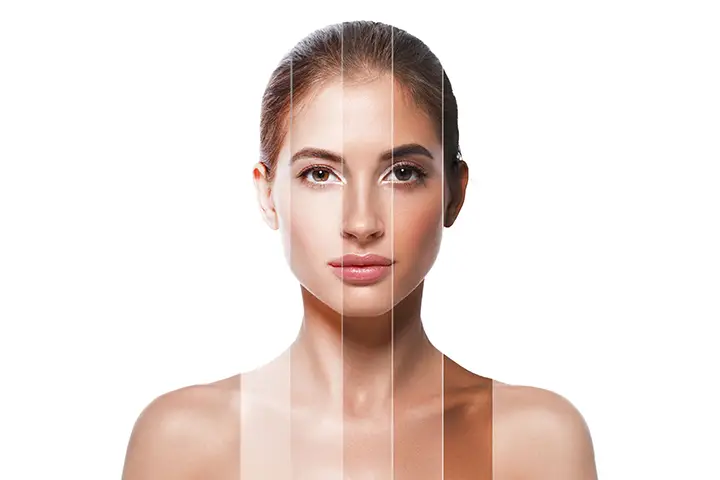 When you have to wish to even out your skin tone but not go too heavy on foundation, reach for a tinted moisturizer, sheer coverage, or a concealer product. This help to even out the skin; dab it on the face and even out with your fingers for a smooth finish.
Use of Face Powder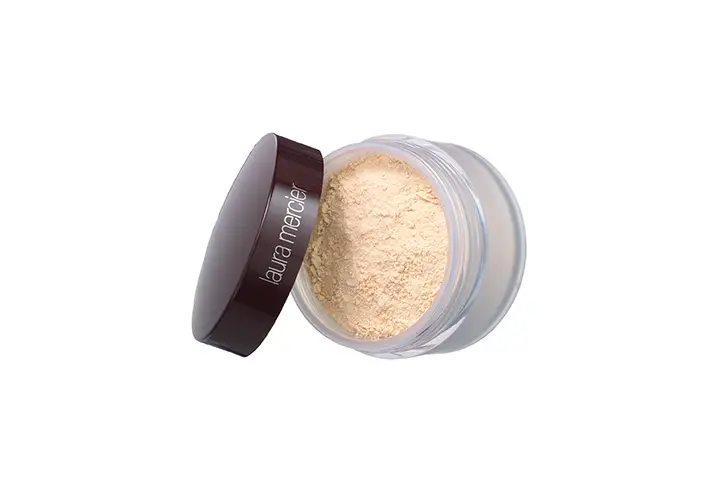 Once blemishes and dark circles are covered with any formula product as mentioned above, finish off with a layer of translucent powder. This helps prevent oil from surfacing on your skin. Apply it with the pad provided or a brush in a circular motion. You can use translucent face powder after applying concealer or foundation.
[ Read: How to Make Your Face Look Thinner ]
Applying Blush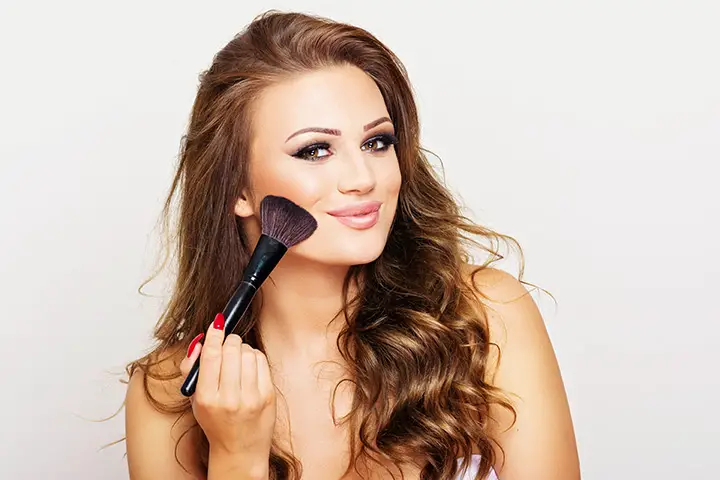 Use a makeup sponge or your fingers to massage the apples of the cheeks. Ensure that it is a natural tone that highlights your cheekbones without standing out on the skin.
The blush is the colorful thing that you will be adding to the face after you have used a lot of neutral things so far. Using a powder blush will help in bringing out a vibrant color on your cheekbones.
[ Read: How To Apply Blush Correctly ]
Applying Eye Shadow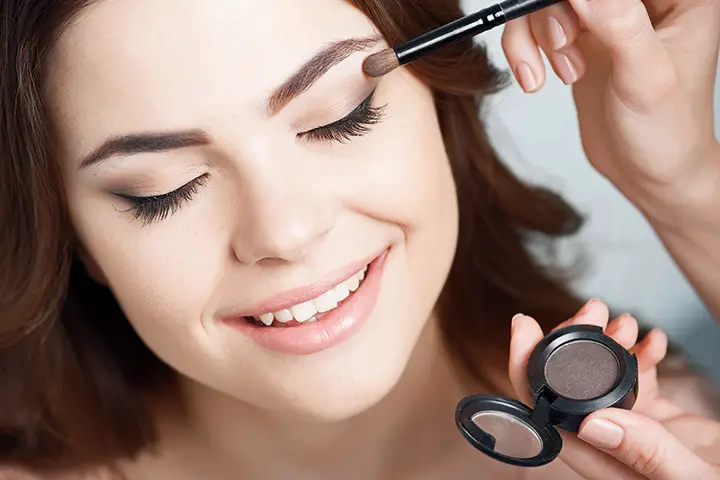 Use an eyeshadow brush to apply over the eyelids, up to the brow bone as well as touching the inner corners and outer reaches of the eye. The best-suited ones for daily makeup are the shimmery eye shadow in light pink or natural tones.
Applying Eyeliner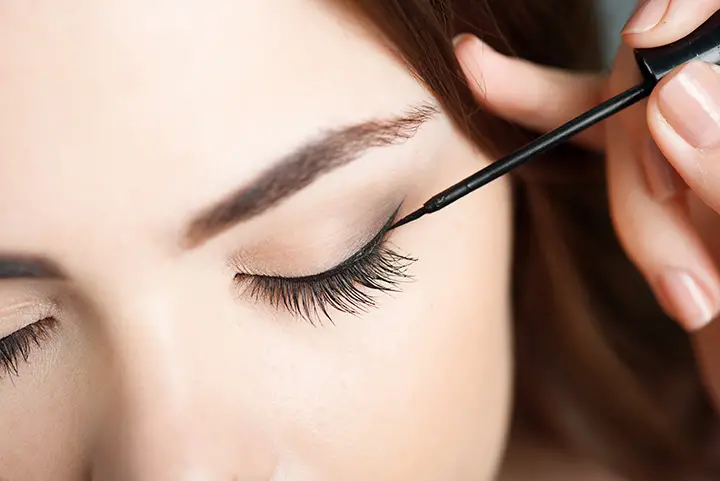 Use an eyeliner pencil of your choice to outline the upper eyelids. If you wish to darken, use black eyeliner and outline in broad strokes.
[ Read: How to Apply Liquid Eyeliner ]
Coloring the Lips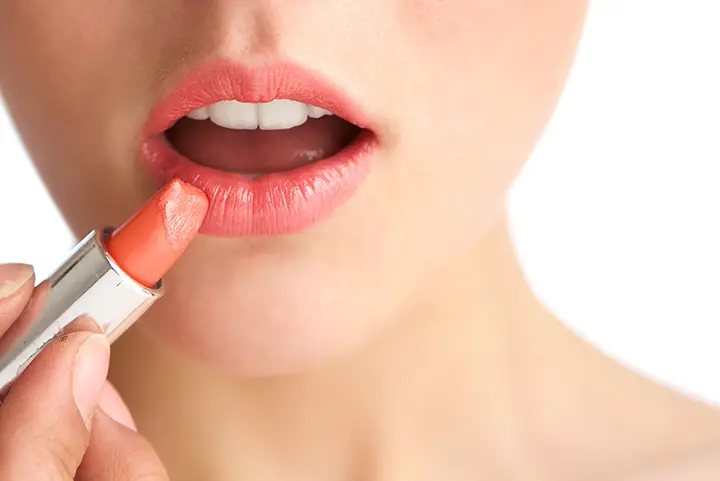 How to Do:
Ensure that your lips are supple and soft before you apply lipstick. A lip balm would come in handy.
Use the lipstick after that to ensure a well-hydrated look. You can pick a tinted balm also to simply add on the lips and not the lipstick.
This would be as per the kind of casual or made-up look you wish to flaunt. The lip coloring must be the final part of any makeup.
If you are looking to give your face a quick makeup in a matter of a couple of minutes, then using powder and good lipstick is more than enough.
To make the lipstick last, you can cover the entire lips with the liner and not just use it on the lip border.
The above steps are the essentials for everyday makeup. Ensure that you use a proper cleansing routine by the end of the day.
You Might Also Like: