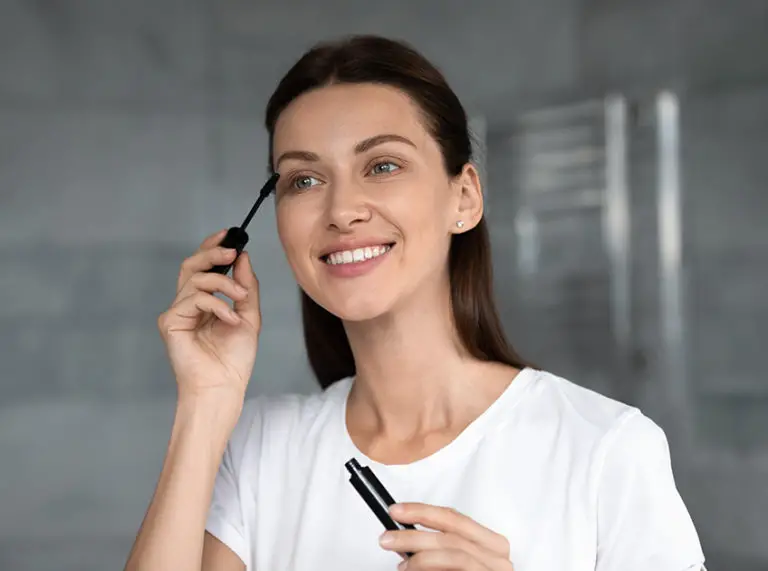 A cataract is a condition when the normal, clear lens of the eyes becomes cloudy, hence making the vision blurry and cloudy. It makes it difficult for people with cataracts to see things around them and all they see is hazy and less colourful surroundings.
At an early stage, eyeglasses and bright lightning can help you deal with cataracts. But, if it obstructs your normal routine, then cataract surgery is needed.
Cataract surgery is generally effective and safe. One can go back to most of the daily activities on the same day.
After Cataract Surgery Can You Wear Makeup
When Can I Wear Make-up Again After Cataract Surgery?
If we talk about makeup, it is suggested to avoid makeup for a minimum of 6-7 days, so most probably until a week after the cataract surgery.
As different eyes heal differently so it might take a little more than a month for some people.
Ref: https://harvardeye.com/uncategorized/wearing-make-up-after-cataract-surgery/
Why No Makeup After Cataract Surgery?
Eye- makeup, such as applying eyeshadow, mascara, kajal etc., can increase the risk of infection and can interfere with the healing eye.
Makeup removal can also lead to getting water in your eyes after cataract surgery. This in turn can cause irritation in the eyes.
Facial makeup such as foundation, concealer etc can be applied to the face as they don't come in contact with the eyes. However, you should wait for a week to come back to the everyday regime.
It is also advised that the eyelash extensions should be removed before the surgery and should not be replaced for up to 2 months after the surgery.
How To Apply Makeup After Cataract Surgery?
Always consult your doctor whenever you start to apply minimal eye makeup after one week of the surgery.
Use new and unused eye makeup products to reduce the risk of contamination in the healing eyes.
Always clean your makeup brushes while applying makeup as bacteria build up in the brushes can cause eye infections.
Use good makeup removers after applying eye makeup during the healing process.
Always wear protective eyewear for smooth healing and avoiding eyestrain.
Use lubricating eye drops to comfort the healing eyes.
Cataract surgery should be carefully planned as you have to skip applying your favourite eye shadow while going to that great fun party, at least for some days.
It is important to recover first and let your eyes heal and go with that "natural look" for some time.
Happy healing, Happy Eyes:)
Reference:
https://www.eyeworld.org/2009/managing-makeup-after-surgery/
https://harvardeye.com/uncategorized/wearing-make-up-after-cataract-surgery/
https://www.aao.org/eye-health/ask-ophthalmologist-q/when-can-i-use-makeup-after-cataract-surgery
You Might Also Like: