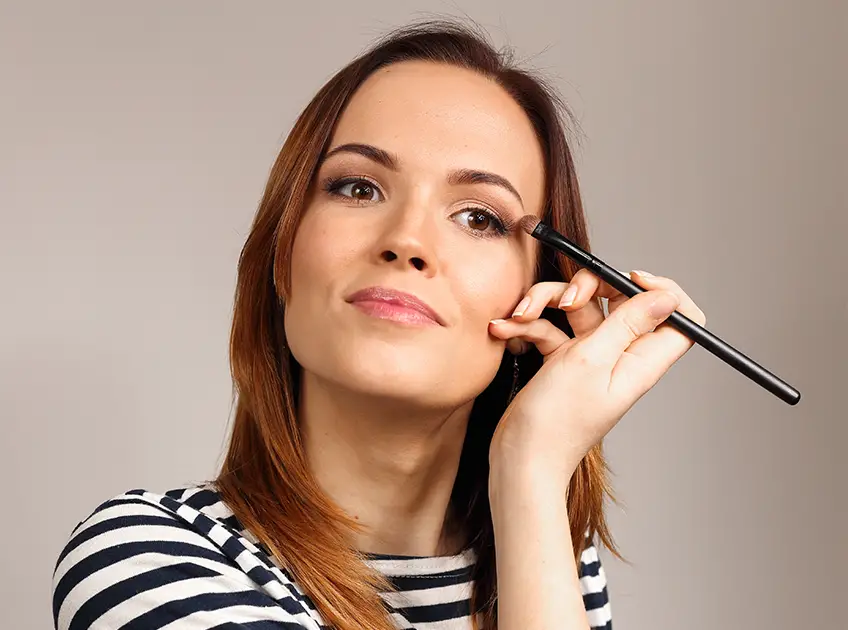 Mysterious people have grey eyes. An extraordinary grey is quite common among many women. It gives fair sex mystery, delicacy, and finesse. In case you have to make it appear more beautiful, attractive, and expressive, you need to follow the advice of a professional. If you get to know it, you can have an eye-make which makes you look irresistible.
6 Best Eye Makeup for Grey Eyes
1. Eye-Shadow Colors You should Choose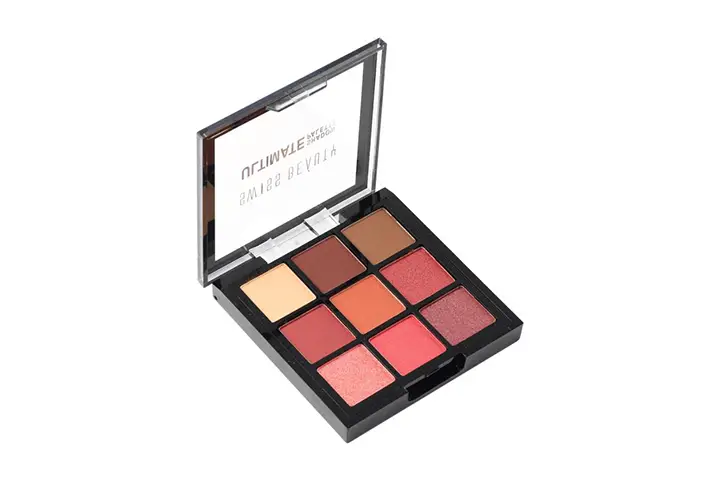 Ladies who have grey eyes can apply makeup in silver shades. This can accentuate the grey eyes and make them appear charming. All shades of grey can be used, metallic, lighter and wet asphalt.
Also, the combination of brown, golden, chocolate, peach, beige, blue and purple shades with grey eyes also looks stunning.
It goes perfectly with metallic shades of bronze, copper, and gold. Use it with a shade of brown for a night out. For accentuating the eyes, use shades of chocolate.
When you are considering day make up, use shades of burgundy and purple. In order to get an intense makeup look, apply all the three colors at the same time.
The darker shade has to be applied to the eyelash's growth line and then apply the lighter shade. On the eyelid, fold apply a regular color. Apply eyeliner in plum or burgundy shade. Brown or black shade can also look good.
Avoid brown, orange, and pale-colored tones. A surprising alternative for grey eyes is grey shades. For party makeup, you can try a blue color.
[ Read: How To Apply Eyeshadow Like a Pro ]
2. Day Makeup for Grey Eyes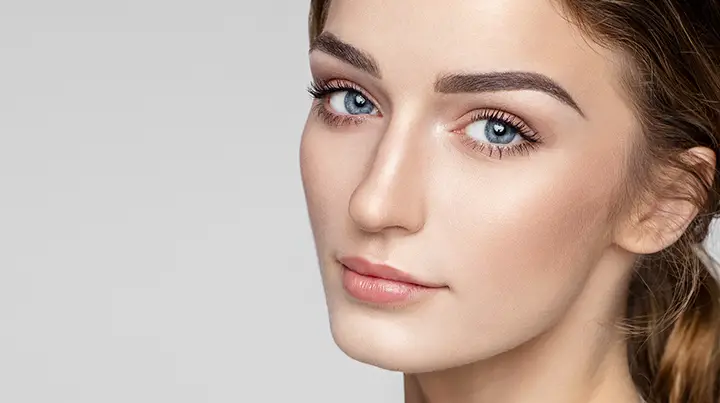 With such eyes, you can pull off an intense color palette. The only thing that you will have to keep in mind is not to use an eyeshadow which is closure to the iris of your eye.
This is because it will make you grey eyes more prominent. You need to opt for shades like silver, sand, and beige. A black pencil and mascara are going to give your eyes a beautiful shade of blue.
Use a lighter shade of grey eyeliner or eyeshadow to make the grey eyes look darker or conversely, use darker gray eyeshadow to make the eyes look lighter.
[ Read: Eye Makeup For Green Eyes ]
3. Evening Makeup for Grey Eyes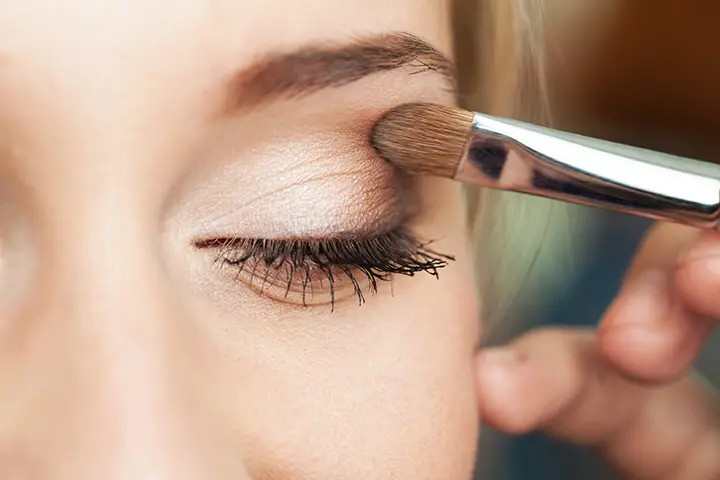 When it comes to evening makeup, there is no restriction. The eye color you have will enable you to be bold and courageous. Make sure that you use bright and contrasting shades to avoid losing the natural color of your eyes.
If you want an evening makeup that pops out, you need to opt for an eyeshadow that has a pearly shade of purple, burgundy, or blue. In case you are going clubbing, you need to opt for smokey eye makeup.
The silver and black eye colors are the best for the grey eyes. To make the eyes stand out, you can use a black smokey eye shadow.
[ Read: Eye Makeup For Brown Eyes ]
4. Eye Makeup Based on Hair Color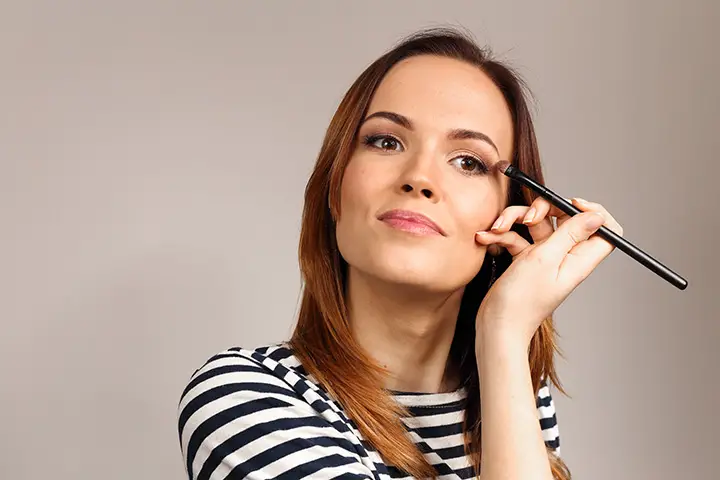 (i) Makeup for Blondes having Grey Eyes:
If you have light colored hair, opt for lighter hair colors such as pastel, lilac, beige, peach, or bronze. This will make the image appear memorable and delicate and the evening outfit will appear charming. You can also go for coral or coffee shades.
(ii) Makeup for Brunettes with Grey Eyes
Brunettes who have grey eyes will be able to opt for a color like grey, purple, dark blue, apricot, or brown when it comes to eye makeup. You can use this palette to create an evening, as well as day makeup. Make sure that you choose eyeliner in darker shade such as emerald or blue.
Using high-quality and branded eyeshadow kits are advisable as they will bring out the best look to your eyes.
[ Read: Eye Makeup For Small Eyes ]
5. Changing the Color of Your Eye Using Makeup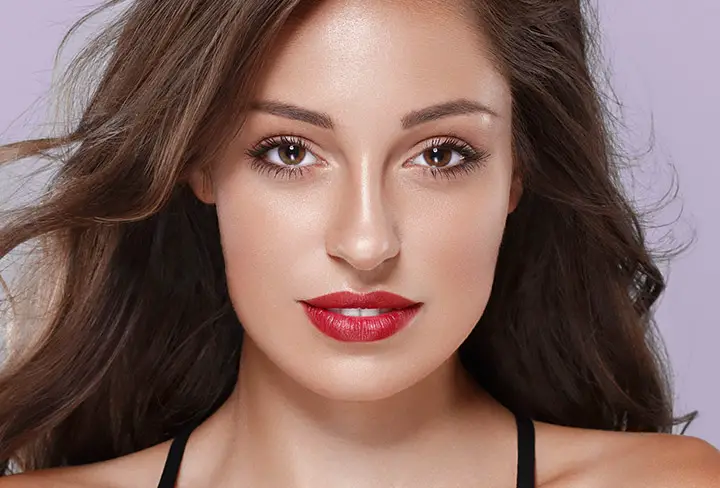 If you are able to choose the right makeup, you can change the color of your eye and make it appear different.
For turning grey eyes into blue, you can use shades of yellow, bronze, gold, or sand. Thereafter, apply black or dark blue eyeliner.
You can also use a blue contour along with shades of orange or yellow to get blue eyes.
For an evening look, you can accentuate the eyes with silver color. Choose the eye pencil as the color of the eye you want to have.
Use black shade around the eyes to make your eyes look big and to make it grab all the attention.
[ Read: How To Do Smokey Eye Makeup ]
6. Color You Need to Avoid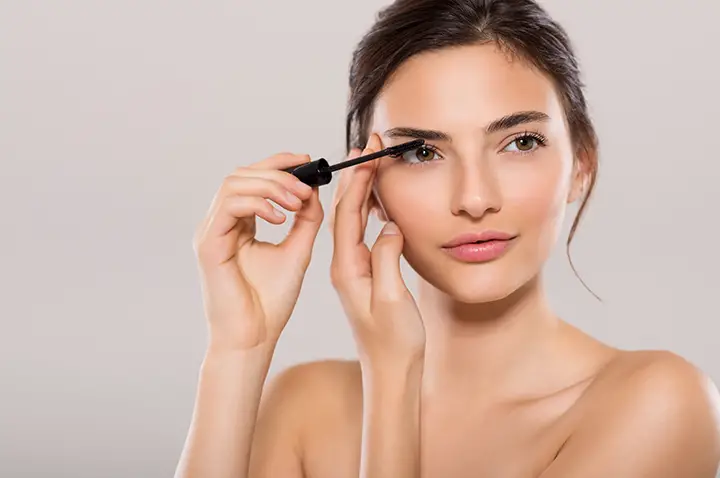 Even though there are several colors that women with grey eyes can flaunt beautifully, there are some colors that should be avoided.
Such as shades of red and pink. This can make your eyes appear watery or even inflamed. It is better to avoid these colors.
Another color that you should stay away from is pale grey for obvious reasons. It matches the color of your eye and does not bring out your eyes as other colors will.
These basic makeup tricks for grey eyes will help you to get the perfect and gorgeous eyes.
You Might Also Like: