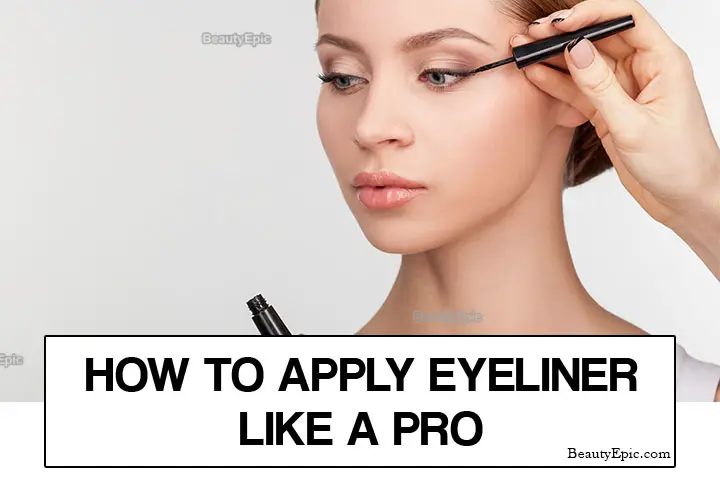 Well, makeup is incomplete without eyeliner, right? When it comes to eyeliner application, we often mess it up as a little black dot can ruin your entire makeup. Since eyeliner is one of the most common products other than a lipstick, the application is the hardest. Would you want to look like a horrible animal with smudged and bleeded eyeliner?
While eyeliners come in various forms like crayon, pencil, gel, liquid, and pen, buying it should be according to your requirements. Well applied eyeliner accentuates and adds a nice dimension to your eyes while giving a stupendous look. You can look a total disaster just with a little shake while applying the liner so to let you master the art, here are some pro tips helping you to nail the job perfectly.
You Need These Things to Start with Eyeliner Application:
Eyeliner
Primer
Concealer
Moisturizer
1. Prepare Your Eyes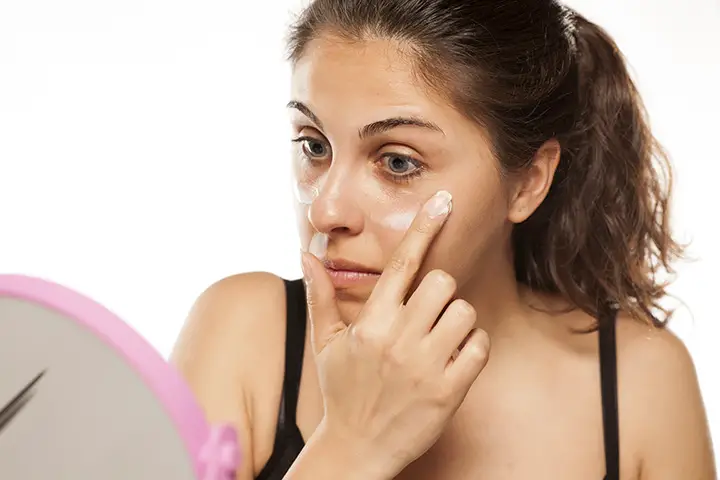 Prepping the eyes involves moisturizing them to make them ready for the makeup. It is the most important step as moisturized eyes helps the makeup to stay longer avoiding flakiness. Apply under eye cream properly around the eyes and let it absorb. Once when the eyes are moisturized, you can go to the next step. If there is any discoloration or puffiness or redness near the eye area, the cream will help with that.
[ Read: How to Apply Liquid Eyeliner ]
2. Start with a Base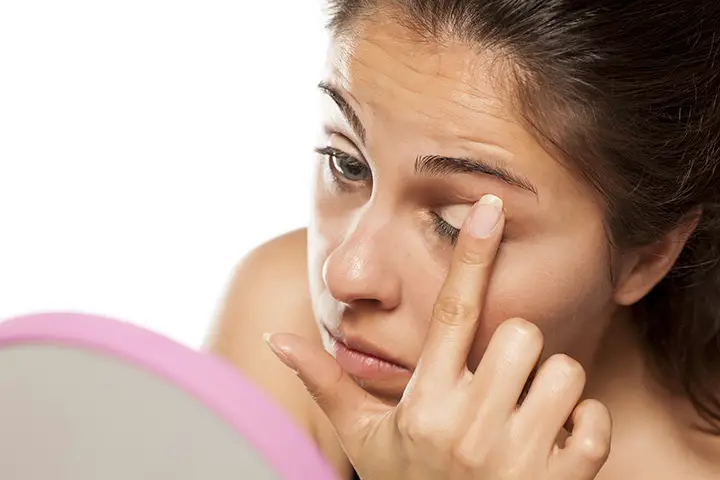 Now start with an eye base by applying a small amount of eye primer on the lid, under eyes, and around the eye area. The primer makes the skin smoother and softer making it easier to apply the product. Plus, it gives a spotless and flawless finish and let the makeup stay on for longer. For better results, apply a concealer on top of the eyelid and under eyes so the foundation sits on properly and blemishes or dark spots are concealed rightly. Blend the concealer well and top it up with a setting powder for best results.
[ Read:  How to Apply Liquid Eyeshadow ]
3. Eyeliner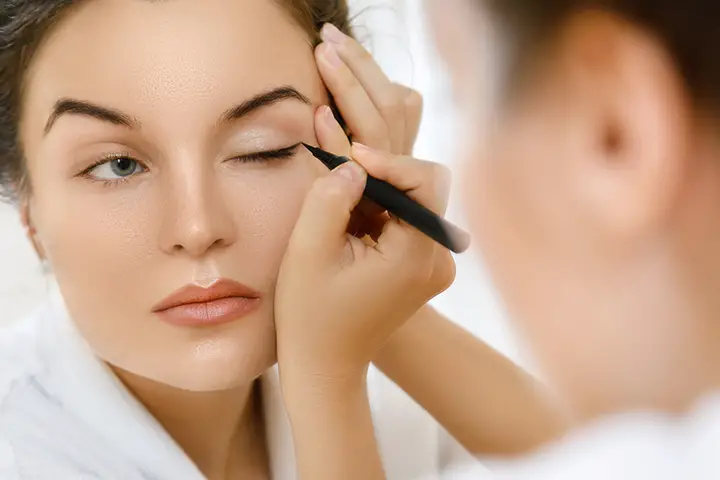 Now apply the eyeliner using a brush or pen. Depending on the choice of product you have, start with a line above your eyelashes. For better results, use small lines and strokes and apply more steadily achieving finished look. Never rush into the application as too thick liner will create a complete mess. Make sure to keep the strokes small and once when it is dried, apply more. With this basic application, you are all set to wing it out and make it look professional.
[ Read: How To Do Smokey Eye Makeup ]
4. Wing out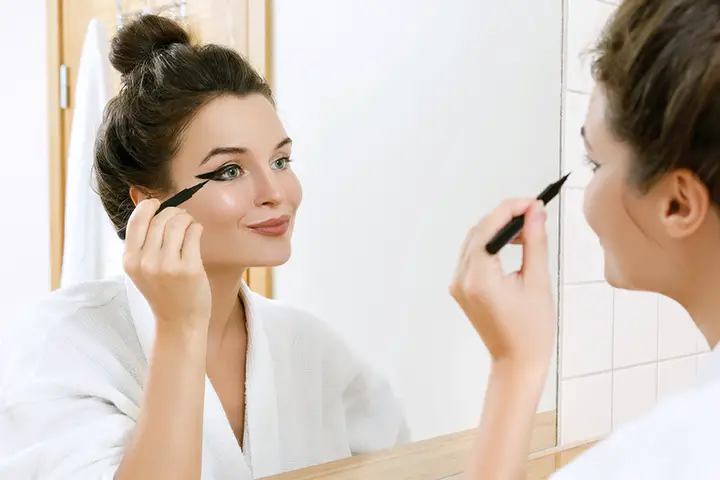 Winged out eyeliner is quite a thing these days. Stopping the eyeliner on the eyelid is old school and so you should consider winging it out to get funky look. Follow the natural line of the lower lash line and map it out. Now fill in the liner slowly to achieve perfection. If you have just started with this, it will take time until you get the desired results. Go slow or else you will have to start all over again unless you want to look like a panda.
[ Read: Eye Makeup Tips for Beginners ]
5. Finish off
The last step is touch ups. Once when you have achieved the desired winged eyes, go ahead with a pencil liner in the outer half and smudge it out. You will look really pretty after applying mascara as the look is complete. Good to go!
[ Read: 10 Best Smudge Proof Eyeliner ] 
6. Tips and Tricks for Eyeliner Application
For precise and smooth application, rest your elbow on a stable surface. It will keep your hand steady and prevents shaking while applying the product on the eyes.
Sitting on a table will deliver flawless results as you don't have to jump in here or there to find the products.
It's best to do makeup using a mirror. Use a cosmetic two sided mirror that helps in achieving beautiful results. For pro application, use a mirror which has one side normal and the other magnified.
The magnified side helps achieve a cleaner finish as you can see every little detail clearly.While applying the liner, look down or else the shape of your liner will go wrong.
When you look up, the eyeliner can stick to the brow bone ruining the eye makeup that you have done already.
If you are creating the wing, avoid stretching the eyelid. When you will release the lid, the product will gather at one place and distort, thereby messing it up.
Make sure to apply it in small strokes for even application and keep the skin intact without moving too much.
Bonus Tip: Before the liquid liner, apply a coat of mascara for longevity. Coming to the eyeliner, the top liner is good as it adds depth to eyelashes as well as elongates your eyes. Apply the eyeliner at last when you are done with rest of the eye makeup.
You Might Also Like: