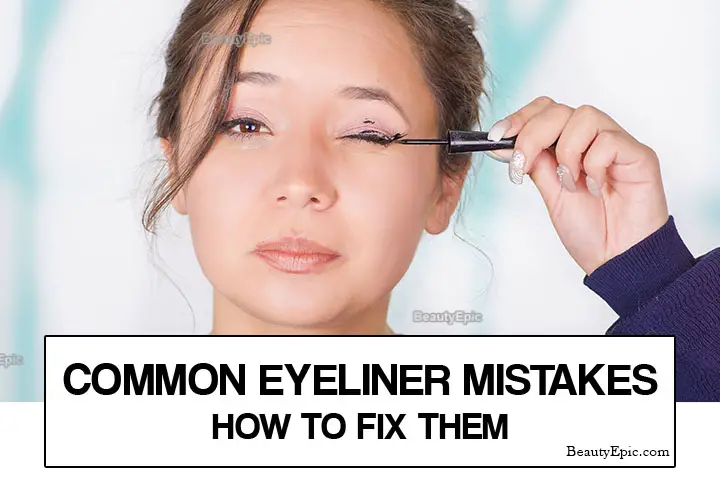 Eyeliner is the Holy Grail of beauty products. No need to be a master to use it. You simply have to dab a little on each eye to be ready to take over the day. However, we all make mistakes when using eyeliner. Let's take a look at the most common eyeliner mistakes.
Looking Straight into the Mirror
You will have to be some kind of wizard for applying eyeliner by not looking into the mirror and yet manage to look like a human. Nevertheless, when you look straight into the mirror, you might end up with uneven application such as gaps between the lash line and the eyeliner. If you have to avoid this, it is better to look down when you are lining the top lid. This will make sure that the liner is close to the lashes.
[ Read: How to Apply Liquid Eyeliner for Beginners ]
Tugging or Pulling During Application of Eyeliner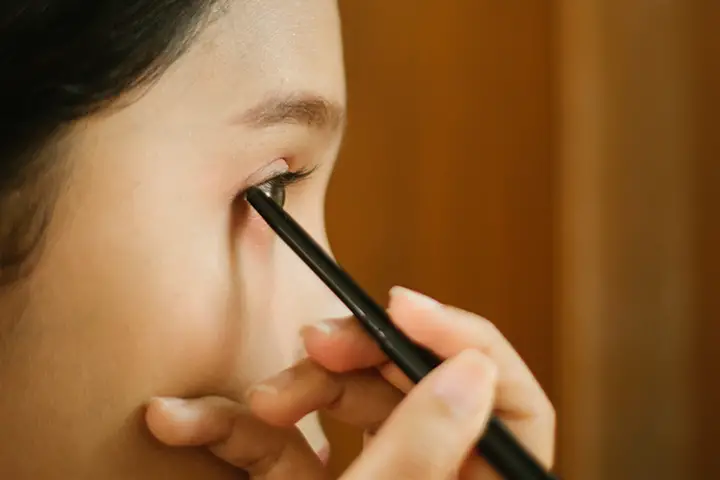 Many people pull the eye back to make the skin smooth and taut for easy application. However, this is not the way you should do it. When you pull to apply and then release, it will bounce back and so will the eyeliner. This will lead to texture, bumpiness, and the most dreaded shape of the check-mark that hangs off your eye. It might be tough but is better to use the finger for anchoring the skin.
[ Read: How To Do Smokey Eye Makeup ]
Not Using the Sharp Eye Pencil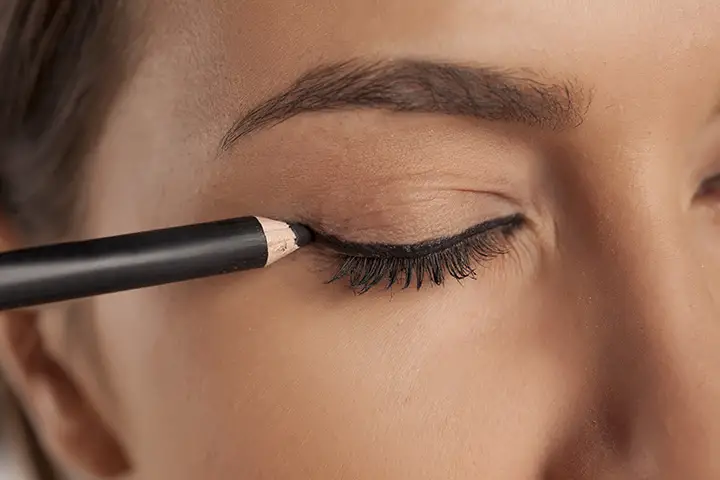 One of the most frustrating things about pencil liners is that they tend to get dull just, particularly when you are in a rush and do not have enough time for prolonging the makeup routine. However, a sharp pencil will give you a professional and clean look. When you have a blunt pencil, it can be difficult to draw precise lines. If you want to have spot-on eye makeup, you just have to keep a pencil sharpener in the bag. You should maintain the habit of sharpening the pencil as per your needs. Sharpening is usually required after a 2-3 makeup application.
A dull pencil will ruin your perfect look. In fact, it can also be harmful to your health. Whenever you use the eyeliner, it is adding bacteria. Particles from the eye can get into the eyeliner and if you use it without sharpening, it will enter your system.
[ Read: How To Shape Your Eyebrows Perfectly ]
Using a Wrong Eye Liner Formula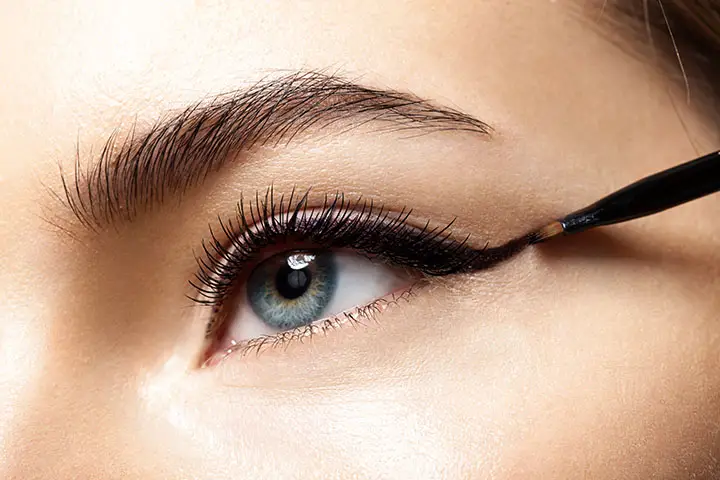 Gel or liquid liner looks dramatic, but they set pretty quickly and you have limited time to blend. As blending is your best friend, blurring and softening the lines will make your mistakes appear less miserable. The long-wear or waterproof pencil is going to give you time to blend and avoid smearing or smudging throughout the day.
[ Read: Eye Makeup Tips for Beginners ]
Applying Excessive Liner on the Bottom Eyelid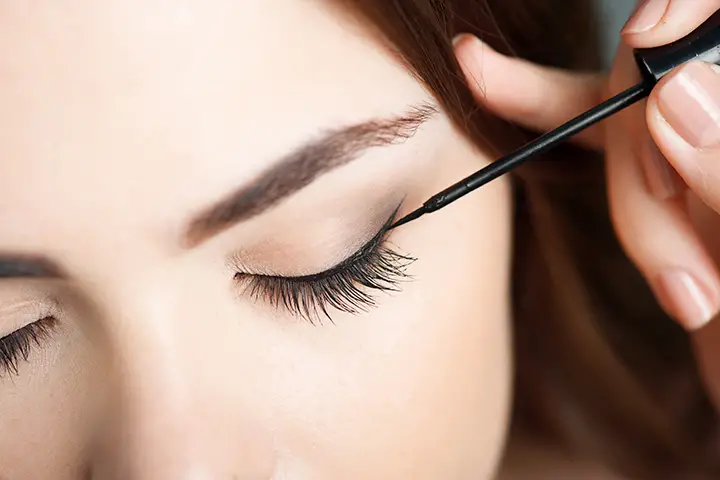 Obviously, you want to line the entire eye. This will make you appear balanced and complete. Lining the top eyelid is okay but when you bring it down to the bottom, it will close up the eye and make it appear smaller. Also, it appears hard, dated, and quite severe.
If you have to shrink the appearance of the eyes, tighten the upper lash line for making it appear fuller. It is better to add some color to the bottom lead. Use a short color stroke along the outer corner of the eye under the lower lashes.
[ Read: How to Apply Mascara ]
Not Lining the Waterline
Health experts and beauty experts debate when it comes to eyeliner along the waterline. It is likely that bacteria from the eyeliner can contaminate the eye and lead to infection but is a seamless way of completing the look. Using a nude or a light color along the water line can be useful. It gives a healthier look. Using eyeliner along the waterline will make the eyes look bigger.
[ Read: How To Apply Eyeshadow Perfectly ]
Applying Paint on Liquid Liner Using a Brush Applicator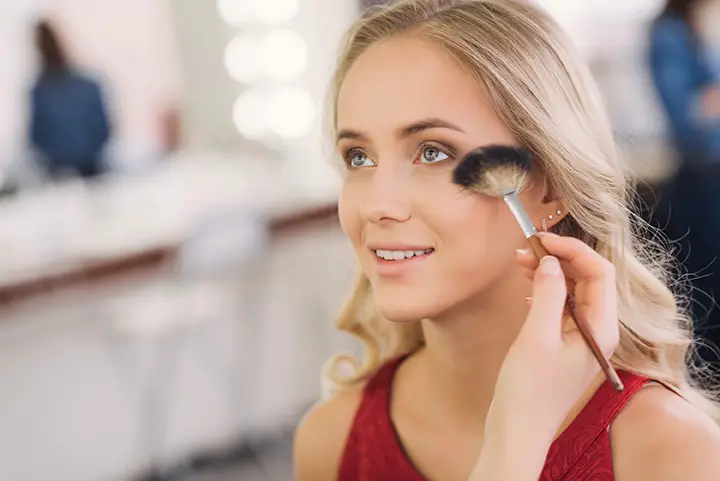 Everyone has a liquid liner applicator which works for them. There are some people who do it better with a brush, while others use tipped applicator. Everyone comes with different and it is better to find out which one is comfortable before applying. This might seem time-consuming but it is important if you want to get the perfect cat eye makeup. Felt-tipped pens are a good option for beginners as they offer complete control.
[ Read: How To Make Small Eyes Look Bigger ]
Not Using the Tape Method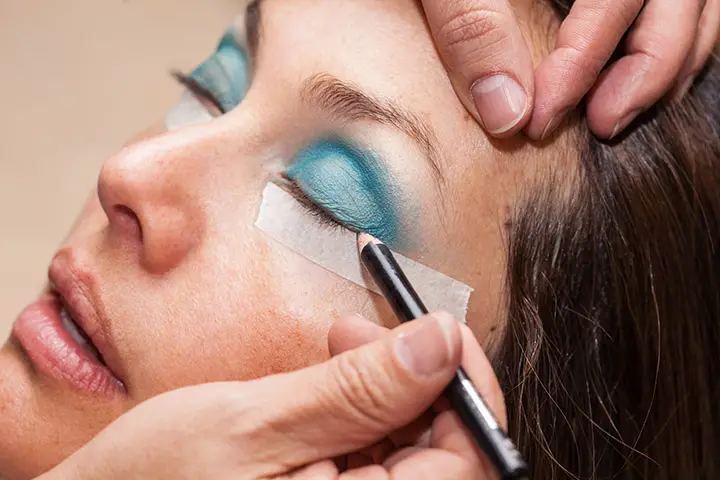 If you have ever tried doing winged eyeliner, you will be aware of the struggle to get the straight lines. You just need a tape to get the winged liner near perfection. It is a simple trick and you just need a piece of tape which will serve as a guide. Angle it diagonally to the lower lash line. Trace along the tape to get the ideal wing and then remove the tape to get a flawless look.
Your ultimate goal should be to perfect the liner. With the right tips, you can get a pencil, liquid, and gel liners to an art form.
Best Eyeliners
You Might Also Like: