Getting a black eye can be quite disturbing and equally embarrassing. Fortunately, there are a few cosmetic solutions that can help you in hiding it.
Best Way to Cover a Black Eye with Makeup
You can cover up a black eye by using the right combination of cosmetics. Given below are 2 different products that can help you with the process.
Green Concealer for a Black Eye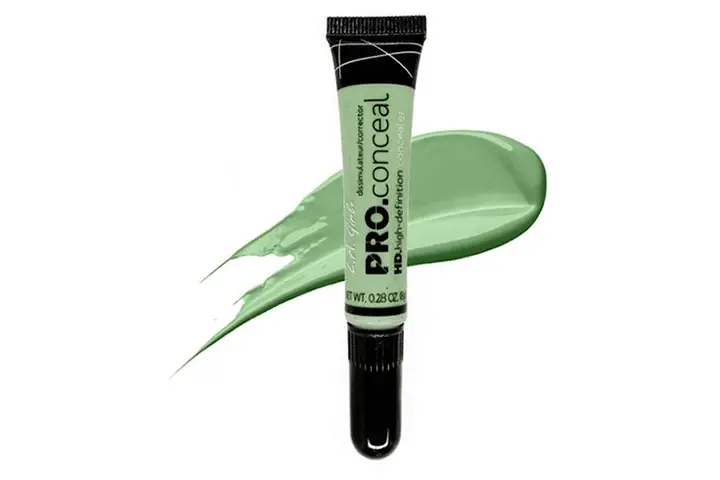 You can use a green under-eye concealer to cover up your black eye by following a few simple steps.
Prep the skin around your eyes using an eye primer. It can make the skin supplier by reducing dryness. It also lets your makeup stay longer.
If you have sensitive skin, you can use a mild under-eye gel instead of an eye primer. You can opt for an herbal gel to avoid side effects.
Now apply a thin layer of green concealer on the blackened areas using a soft beveled brush.
[ Read: How to Apply Concealer The Right Way ]
Use a cotton ball and gently dab the under-eye skin to remove the excess concealer.
For best results, you need to use a green concealer that has a matte finish. Also, you need to select a full-coverage concealer manufactured by a reliable brand.
Now apply a layer of skin-toned under-eye concealer around your eyes. Select a color that suits your skin complexion.
Use a concealer brush of superior quality to blend the layer thoroughly around your upper and lower eyelids including the injured area.
Gently rub the concealer until it has fully blended with the under-eye skin. This would visibly make your black eye look normal.
The above method can safely conceal your black eye. However, if you have broken skin or severe pain, it is recommended to avoid any kind of makeup.
[ Read: How To Do Smokey Eye Makeup ]
Red Lipstick for Black Eye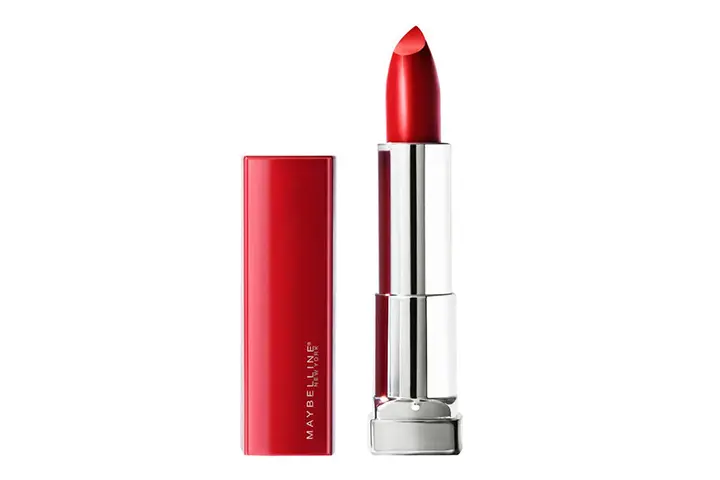 Black spots or patches left by a black eye can also be covered up by using a red lipstick in combination with other makeup tricks. Follow the steps listed below to get this done.
Apply a mild moisturizing cream or eye primer around the eyes. Spread it using a brush or with your hands.
Now apply an herbal under-eye gel on your lower eyelids. This would serve as a protective layer for your injured skin.
After prepping the eyes apply a thin layer of light red lipstick. For this purpose, you need a good-quality matte lipstick.
You can apply the lipstick using your index finger and before applying you can wipe off the excess lipstick using a tissue paper.
Note that, the lipstick should be applied very lightly and only over areas that are dark in color owing to injury.
To cover up the lipstick you would need an HD concealer. For best results, use a full-coverage concealer the color of which is same as that of your skin.
[ Read: Eye Makeup for Hazel Eyes ]
Carefully apply the concealer under your eyes and nearby areas using a foundation brush.
You can continue applying the concealer to the surrounding areas or the entire face to make the skin tone appear as even as possible.
Now you can give a finishing touch to your makeup by using a loose finishing powder.
If you want a makeover that would last for 6 to 8 hours, you would need to secure this makeup with another coat of medium or full-coverage foundation.
Before applying foundation you need to wait for 10 minutes so that all the layers of makeup can settle down.
You can use a cream-based foundation with a matt finish that blends well with your existing makeup.
Now you would be having a healthy-looking skin under your eyes. Note that, in the above procedure while applying the lipstick it should not come in contact with your lash line.
[ Read: Eye Makeup For Deep Set Eyes ]
Care Your Eyes
Besides looking unpleasant, a black eye can also be painful. To reduce the discomfort you can use the following remedies.
Cold Compress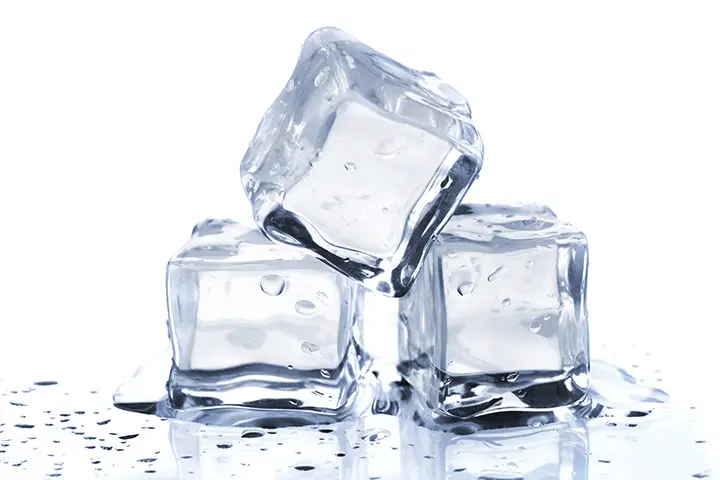 Cold compresses can reduce the inflammation and redness caused by a black eye. Here is how you can get this done.
Add a few cubes of ice into a bowl of water. This would make the water moderately cool.
Get a clean towel and immerse it in the cold water. Squeeze off the excess water and press the towel against the injured skin.
Repeat the process for 5 minutes and practice it 2 to 3 times a day to reduce the discoloration caused by the black eye.
Before you start with cold compresses, you need to clean the under-eye area and make sure that no trace of makeup or cosmetics is left behind.
[ Read: Eye Makeup For Green Eyes ]
Medication
A black eye can be treated with pain medications and ointments. However, this should be done only after consulting a physician.
Even though a black eye is difficult to hide, you can almost get the job done using the above techniques.
You Might Also Like: