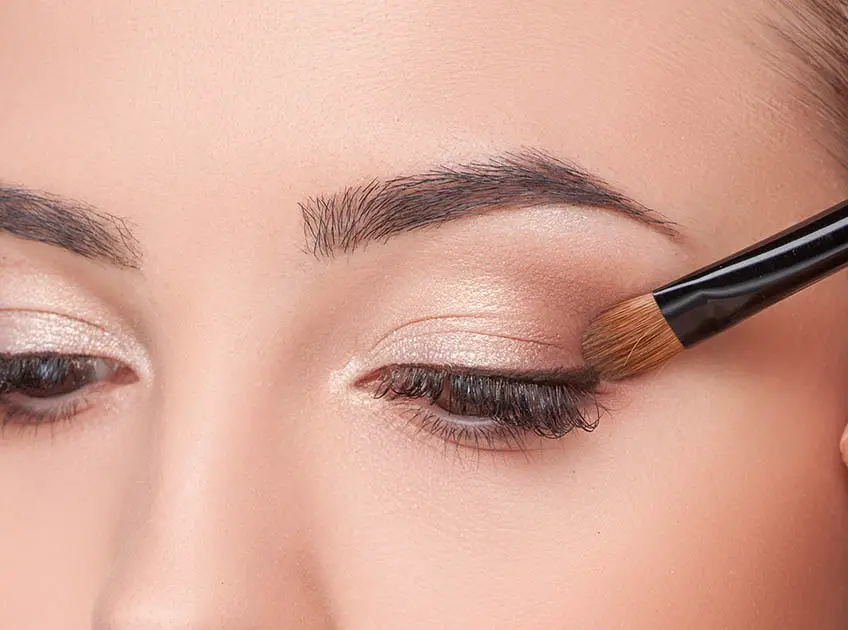 Big eyes are generally considered as a sign of attractiveness as they can offer a stunning effect when combined with the right kind of eye makeup.
Caring for Big Eyes
When you have big eyes, even a small flaw looks magnified. To avoid this you must follow a few routine practices that can ensure healthy-looking eyes.
Apply an under eye cream made of essential skin nutrients. This can reduce and prevent dark circles and spots.
Apply cucumber slices to your eyes before bedtime. This can naturally remove puffiness around the eyes.
Avoid using harsh cosmetics near the eye region. This includes low-quality creams, liners, and other cosmetics made of strong chemicals.
Apply olive oil around the eyes to reverse the damage caused by exposure to the sun.
[ Read: Makeup for Small Eyes ]
Essential Cosmetics and Tools for Makeup
Big eyes require moderate makeup and here is a list of essential supplies you need to gather for full-fledged eye makeup.
1. Tweezers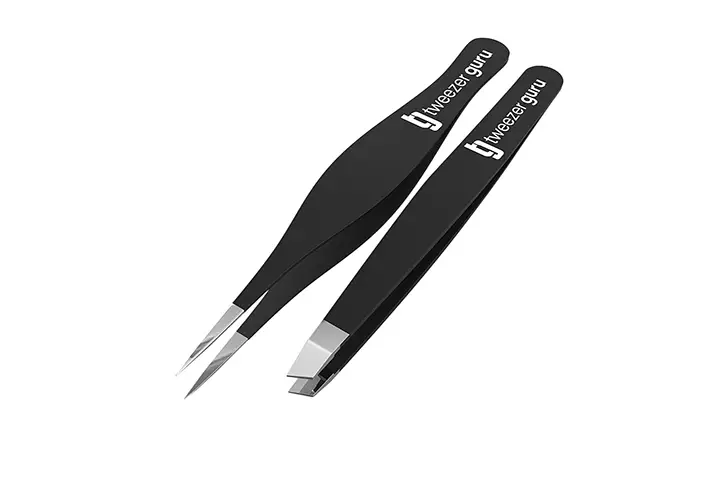 Tweezers are required for shaping eyebrows and they are also useful for handling delicate materials like false lashes.
2. Eye Shadows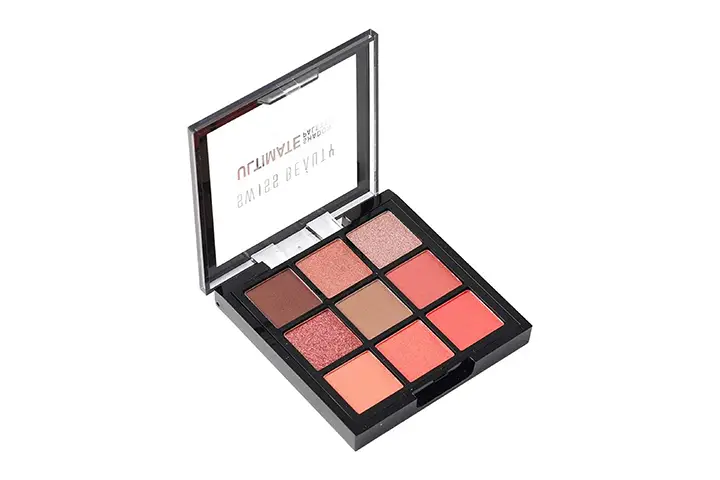 Eye Shadows of various types can help you in enhancing the complexion of your eyelids and surrounding area. Common eye shadow varieties are.
Matte eye shadows for a soft finish.
Use cream eye shadow sticks.
Use shimmer eye shadows for a shiny effect.
Glitter eye shadows for dramatic eyes.
[ Read: How To Apply Eyeshadow Like A Pro ]
3. Liquid Eyeliner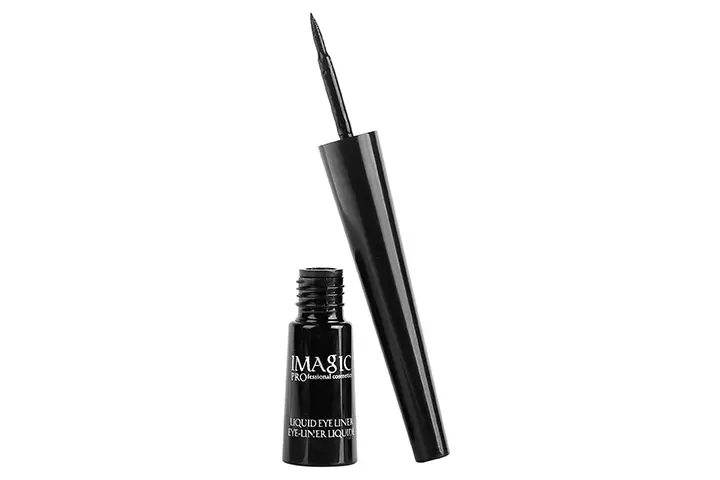 Good-quality liquid eyeliner with a matte finish is essential to define the shape of your eyes. Select a waterproof liner for a lasting effect.
4. Concealer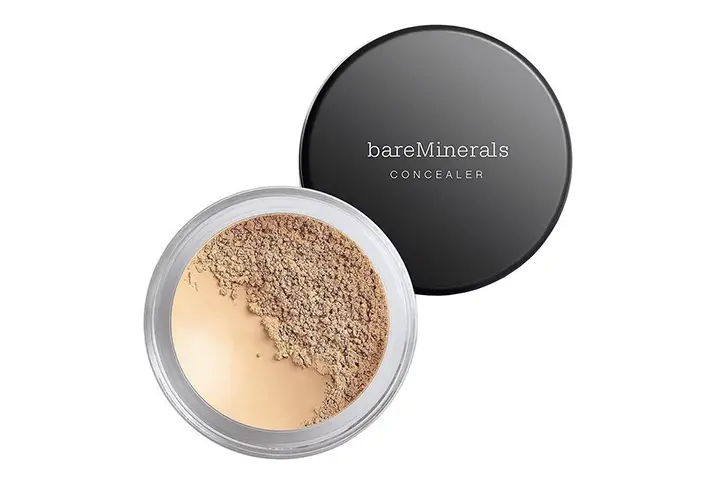 For a flawless appearance, you would need a matte cream or powder concealer that matches your skin tone.
[ Read: How to Apply Concealer The Right Way ]
5. Eyebrow Pencil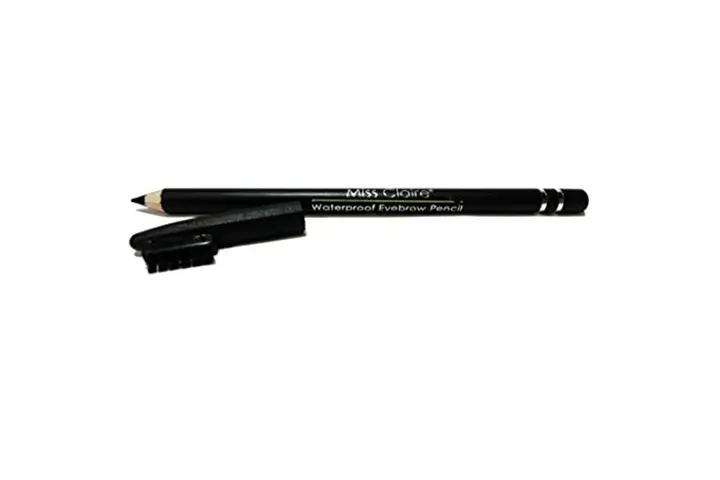 You would need an eyebrow pencil that matches the color of your liner to highlight your brows.
6. Kohl Or Kajal Eyeliner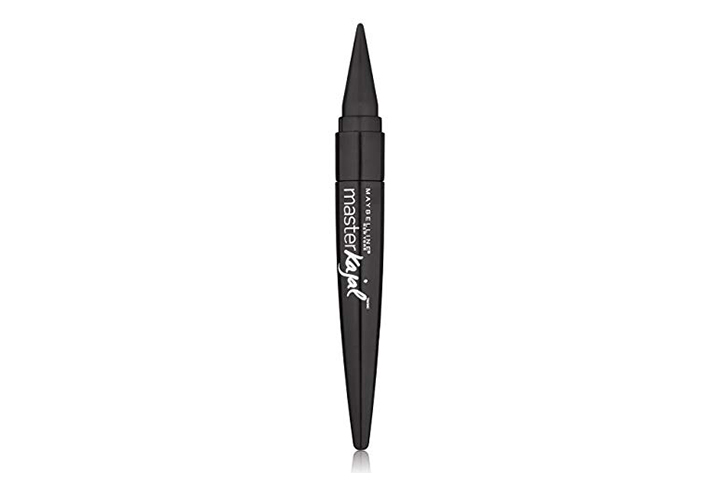 Kohl or herbal kajal eyeliners are very useful when it comes to makeup for big eyes. They can be safely applied over the waterline of your lower eyelids.
[ Read: How to Apply Liquid Eyeliner for Beginners ]
7. Mascara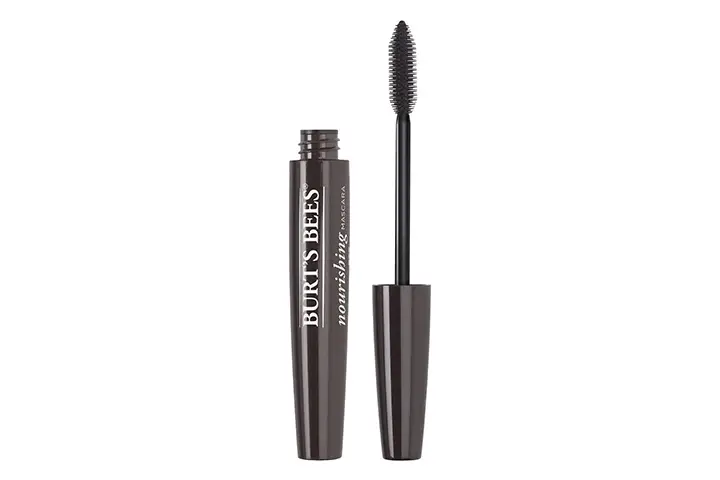 Waterproof mascara can thicken your lashes and make them appear heavier. This would definitely make your big eyes appear less big.
8. Eyelash Curler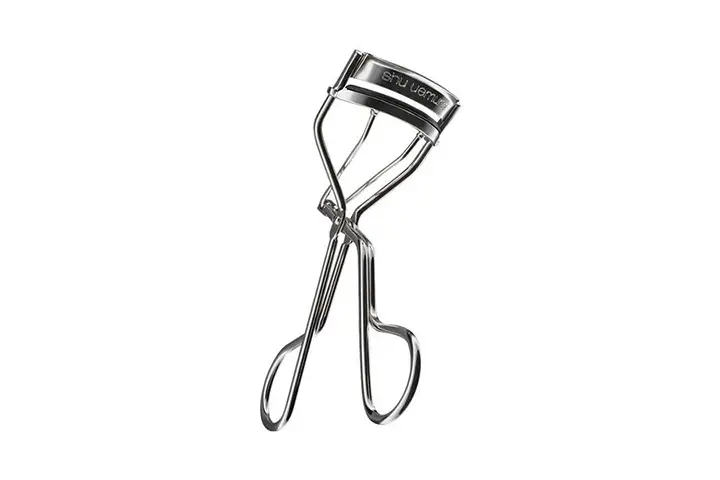 Curling your lashes can make them appear more voluminous and thereby complement your big eyes quite beautifully.
[ Read: How to Apply Mascara ]
9. Brushes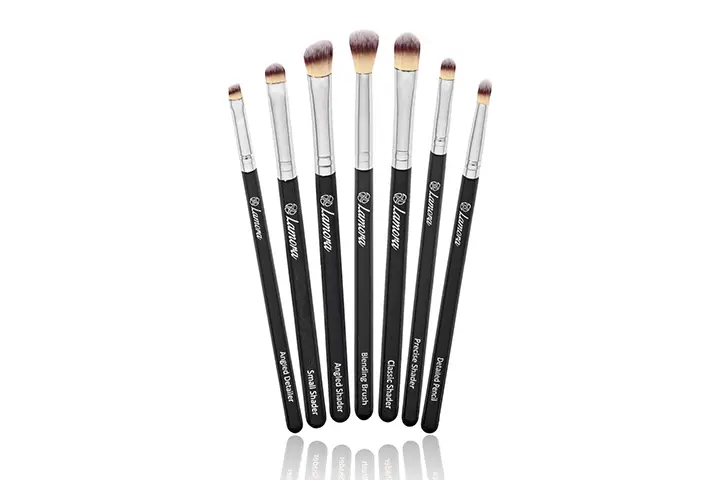 You would need a beveled brush for applying eye shadows. If you plan to use dark shadows on upper eyelids you would also need a smaller brush.
[ Read: 7 Best Eyeshadows For Oily Eyelids ]
How to Apply Makeup for Big Eyes?
Big eyes require a fairly simple makeup routine. Given below is a step-by-step explanation of the entire process.
Wash your eyes and surrounding area with cool water and pat them dry. This would cleanse and soften the skin near the eyes.
Use tweezers to remove stray hairs near the eyebrows. Apply an eyebrow gel and trim off bushy hairs to shape your brows.
Apply a thin coat of concealer under your eyes and rub gently with your fingers. This can hide dark spots and even out the skin tone.
Now apply the concealer below your eyebrows to lighten the area. Also, darken the eyebrows using a gel pencil.
Using a beveled brush apply a coat of eye shadow below the eyebrows and over the eyelids. Use a lighter shade that matches your skin color.
Now select a darker eye shadow like brown or purple to highlight your eyelids.
While applying shadows on eyelids use a smaller brush and spread the color with gentle outward strokes.
[ Read: How To Do Smokey Eye Makeup ]
Use can also apply a thin line of eye shadow right below the lower lash line to create a dramatic effect.
Now apply a coat of matching shimmer eye shadow if you want a party look for your big eyes.
While applying shadows make sure that the application looks similar on both the eyes.
Now using your liquid eyeliner draw a straight line along the upper lash line. Use another stroke to thicken the line towards the outer tip.
While applying liner you can slightly extend it beyond the outer corner of the eyes to get a winged look.
Now use an herbal kajal to darken the lower eyelid starting from the waterline. This would make the eyes look darker and less big.
Now apply the kajal or kohl eyeliner along the lower lash line. Make it darker towards the outer corner of the eye and keep it lighter near the inner corner of the eye.
Repeat the process carefully on the other eye and make sure that it looks symmetrical.
Now curl the eyelashes using the eyelash curler. Make sure that you use a good-quality curler.
Finally, apply a coat of mascara on both the eyelashes. Add in a few extra strokes to make the lashes look thicker.
The makeup procedure mentioned above is quick and simple and it can perfectly make your big eyes look prettier and naturally attractive.
You Might Also Like: